2015 Montana Enduro Series Dates Announced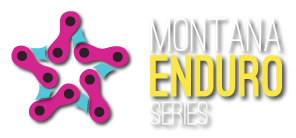 The Montana Bicycle Guild is proud to announce the 2015 Montana Enduro Series! We've expanded the 2015 Montana Enduro Series to six races throughout Montana and Wyoming. We've been hard at work since last season wrapped up, and we've partnered with locals at each of the 2015 stops to bring you the best experience each location can offer.
Helena, May 16, 2015 – The Helenduro
The series kicks off with the Helenduro, one of the oldest enduro races in North America. #originalenduro. Presented by The Gravity Guild and The Garage.
Missoula, June 21, 2015 – Hair of the Dog Enduro
The second race takes place in Missoula, MT, and brings in another classic enduro race into the Montana Enduro Series, the Hair of the Dog Enduro. Presented by Missoula XC and Missoula Bicycle Works.
Bozeman, July 18, 2015 – Gallatin Valley Enduro
Just when you thought we couldn't get any dumber, we go and totally redeem ourselves. The Montana Enduro Series will make its third stop this season in Bozeman. Presented by the Dirt Concern and Alter Cycles.
Grand Targhee, August 2, 2015 – The Grand Enduro
That's right, the Montana Enduro Series is going south of the border. There's some seriously fun trails at Wyoming's Grand Targhee Resort, so we're going to race 'em for the fourth stop on the series. It's going to be a weekend-long celebration of the Tetons. Presented by Grand Targhee Resort and Habitat.
Whitefish, August 16, 2015
The fifth stop of the Montana Enduro Series will take place at the gateway of Glacier National Park in Whitefish. The views, food, and trails promise to make this race one to remember. Presented by Whitefish Mountain Resort.
Red Lodge, September 20, 2015
The 2015 Montana Enduro Series will make its final stop of the series at Red Lodge, MT. There's already a special finish planned for the series. Presented by Red Lodge Mountain and Red Rover Bicycle Collective.
Mark your calendars and start planning now! It's going to be a great 2015 season!
Check out our website, www.montanaenduro.com, connect with us on Facebook and on Twitter, or drop us a line at [email protected] for the latest info about each race.
About us: The Montana Bicycle Guild, Inc. is a nonprofit corporation. We don't get any paychecks for any of this. We do it because we love mountain biking and want to promote people riding bikes, simple as that. Think that's cool and want to help out? Contact us at [email protected] to find out how you can help.