The 2017 Fuji Enduro Team will kick off a stacked season of racing this weekend when elite riders Meggie Bichard and Lauren Gregg tear up New Zealand aboard their Fuji Auric bikes.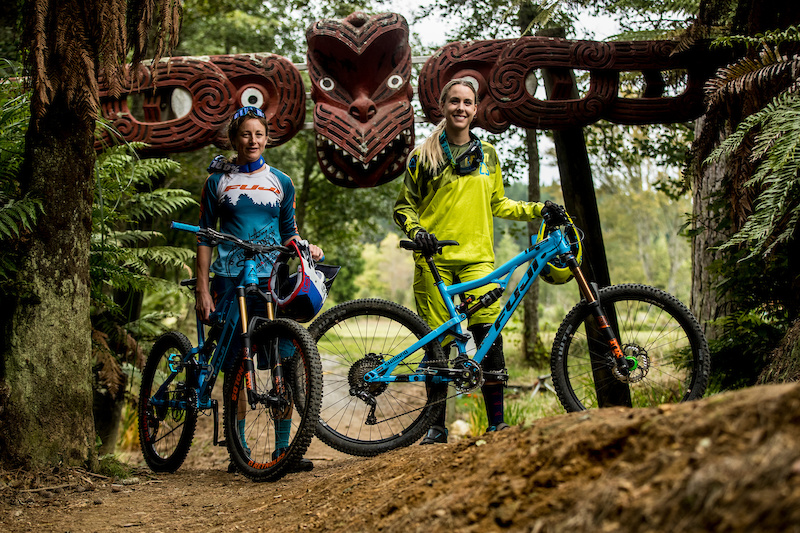 Bichard and Gregg will compete at the first round of the 2017 Enduro World Series in Rotorua, New Zealand on March 25-26. While Bichard is competing in the full EWS schedule, Gregg will race half the EWS schedule and the full North American Enduro Tour. Teammates Quentin Emeriau and Ed Kerly will race selected EWS dates.
With round one of the EWS on Bichard's home soil, the 32-year-old Kiwi from Nelson is ready to make a statement at the start of the series despite an offseason injury.
Bichard placed in the top 10 at EWS Ireland and France in 2016, as well as winning the Trans BC Enduro, Trans-Sylvania Epic Enduro and the Welsh Enduro Series Eastridge.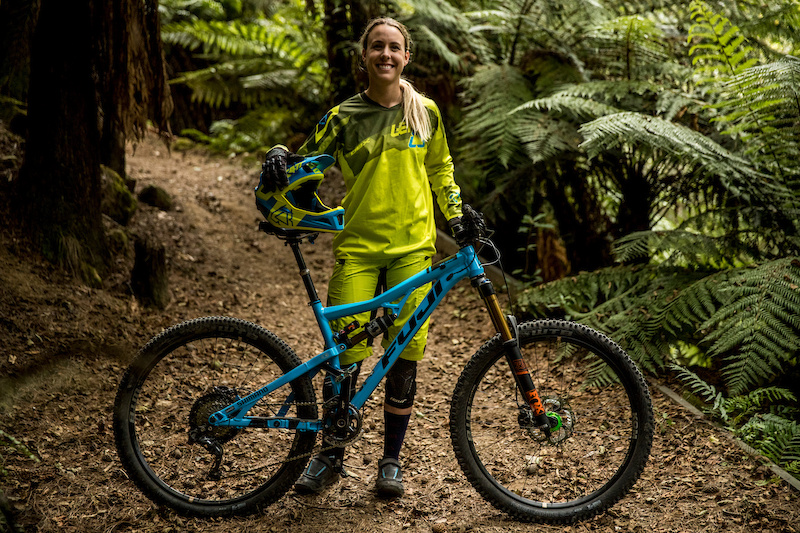 From her homebase in Reno, NV, Gregg, the 2014 California Enduro Series Champion, is not only focusing on her select EWS races but also the premier enduro events in North America.
Rounding out the Fuji Enduro Team are pro racers Emeriau, from France, and Kerly out of New Zealand. Emeriau, 31, will race rounds 3, 6, 7 and 8 of the EWS. Kerly, 35, is set to take on EWS rounds 1, 3, 5, 7 and 8.
The Fuji Enduro Team will be battling the world's best aboard their Fuji Auric machines. With 160mm of travel engineered around the ground-breaking M-Link suspension, 27.5? wheels and an A6-SL alloy frame, the Auric is the ideal enduro racing platform.
The Auric, Bichard said, immediately felt like the perfect bike for ascending and descending.
With Mountain Bike Marathon World Championships won on Fuji mountain bikes in 2011 and 2012, the brand is excited to stake a claim in the world of enduro with the team and the all-mountain Auric, said Fuji Sponsorship Manager Milay Galvez.
Look for Meggie Bichard and Lauren Gregg at any of their races in 2017, and don't hesitate to ask them about their awesome Auric rigs.
Meg and Lauren's 2017 Enduro World Series Schedule
March 25–26: Round 1 – Rotorua, New Zealand (Giant Toa Enduro) Meg and Lauren
April 8–9: Round 2 – Tasmania, Australia (Shimano Enduro Tasmania) Meg and Lauren
May 13–14: Round 3 – Madeira, Portugal (Enduro World Series Powered by Freeride Madeira) Meg
May 28: Round 4 – Co Wicklow, Ireland (Emerald Enduro Wicklow) Meg
July 1–2: Round 5 – Millau, France (Natural Games Millau EWS driven by URGE) Meg
July 29–30: Round 6 – Aspen Snowmass, USA (Big Mountain Enduro Aspen Snowmass) Meg and Lauren
Aug. 13: Round 7 – Whistler, Canada (SRAM Canadian Open Enduro presented by Specialized) Meg and Lauren
Sept. 30: Round 8 – Finale Ligure, Italy (Bluegrass Finalenduro powered by SRAM) Meg
Lauren Gregg's 2017 Race Schedule
See above for Enduro World Series
April 28–30: TDS Enduro, Grass Valley, CA
May 7: Fraser Valley Enduro, North American Enduro Tour
May 27–28: Whistler Spring Classic, BC, NAET
June 10: The Gryphon, Squamish, BC, NAET
June 25: Blue Mountain Enduro, Ontario, NAET
July 8: Winter Park Enduro, Colorado, Big Mountain Enduro
July 19–23: USA MTB Cycling Championships, Snowshoe, WV
For more about Meggie Bichard, go to:
http://www.meggiebichard.com/
For more about Lauren Gregg, go to:
www.facebook.com/laurengregg55/
Facebook: /fujibikes
Instagram: @fujibikes
Twitter: @fujibikes
Website: www.fujibikes.com
---
MENTIONS: @FujiMTB