380 Reasons to Watch the 2015 Season
Mondraker Summum + 380 & Moto Espresso + MS Mondraker Team is the magic potion for the Marzocchi 2015 DH season. We are proud to welcome Danny Hart and welcome back Emmeline Ragot into the crew.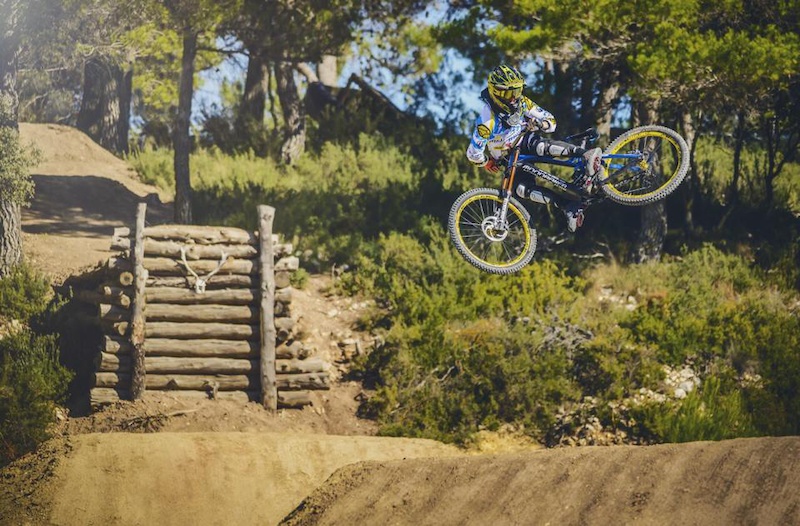 When it comes to races, Marzocchi answers "yes, it's in our blood". Celebrating the 65th anniversary of the company and 25th anniversary of MTB business in 2014, we have in mind all the great feedback we got through the years from competitions and we look with new energy to the future. The development of our suspension is always based on data from the field and from its highest and intense use. Development is never over and thank you to the long term partnership with MS Team, we want to improve our gravity products.
Stefano Migliorini, Marzocchi sponsorship and West Europe OE&AM sales, is the man who first signed the deal with Mr Markus Stöeckl, MS team owner:


"I really like the Markus's passion on taking care of the team. It's a family, living with the team you really feel like part of the family and Marzocchi always loves this approach. It's what we look for on a team or riders. We don't simply sponsor but we support friends that embrace our project and we work hard with them to get the best. Like MS Team. Every year Markus and Lukas work hard to get the best and 2015 looks really interesting."
We offer a factory support to MS Team with our dedicated race truck and our senior technician, Pietro Palladino (Pedro) and the R&D department. We were able to come back to top level races three years ago getting 1st place as a team with MS Mondraker and winning world race both in elite man and women thanks to their riders. In the 2012, MS team got 3 riders in the top 9 elite man during the world championship in Leogang. We also got 2nd both in elite woman and junior women. They helped us develop the new DH suspension 380 and the MOTO rear shock.
Andrea Pierantoni, director of Sales & Marketing says:
"Gravity is a flagship for Marzocchi and we want to keep and increase market share in this segment. With the brand new 380 C2R2 titanium espresso and the 2015 Moto C2R espresso we are offering cutting edge technology and power for gravity riders".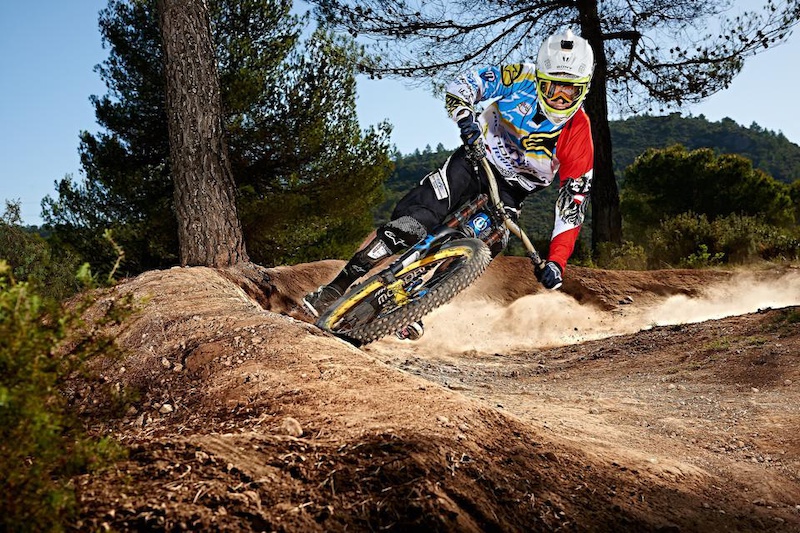 Downhill is not just about going fast, it's the need for speed. The adrenaline that boosts your brain and body to reach the next level and go for the ride of a lifetime: this is downhill. All is played in just a few seconds and if you need to perform at your best, your gear needs to be just perfect. We all know how important the role of the suspensions in this few seconds is in order to keep you floating between the trail and your dream of success. Thank you to Ms team and let's look for a great 2015 DH season with Danny Hart, Emmeline Ragot, Markus Pekoll, Innes Graham.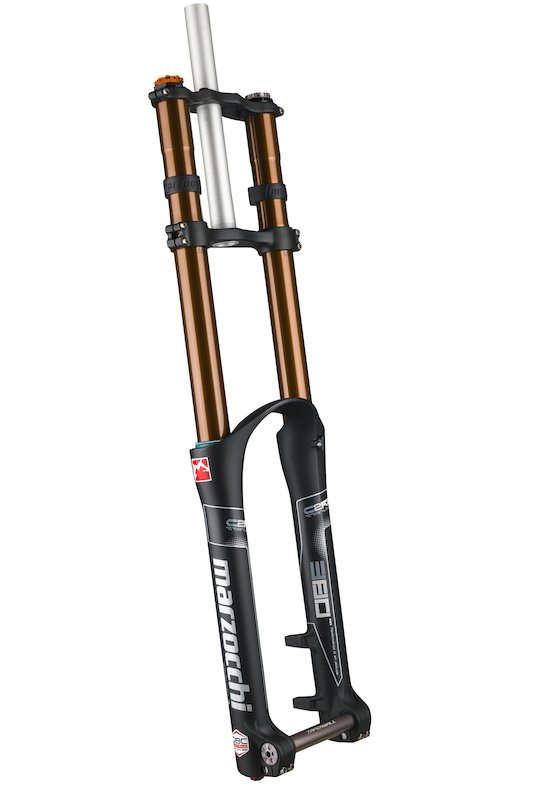 380 C2R2 TITANIUM
Travel – 200 mm
Weight – 2750 g / 6.06 lbs
Wheel – 26 – 27,5 Axle
TAPERWALL – 20 mm
Damping (L) TITANIUM SPRING k= 6.5 N/mm Damping (R) C2R2
Spring coil
Stanchions Ø38 mm Espresso Treatment
Steerer Tapered Aluminum
Brake system 8"post mount max disc 230 mm
seal SKF race seal Titanium bolts
Color Flat Black
option 1-1/8" aluminium steerer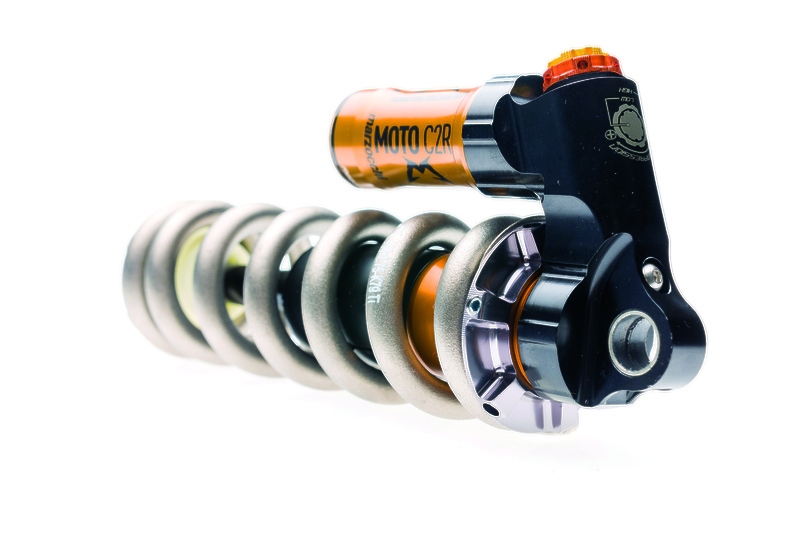 MOTO C2R
267 x 89 mm / 10.5 x 3.5"
241 x 76 mm / 9.5 x 3.0"
222 x 70 mm / 8.75 x 2.75" COIL
PIGGYBACK
369 g / 0.81 lbs 9.5", no reducers or spring
One piece design eyelet + shaft Ø14mm rod
Espresso coating on piggyback and main body
Spring Preload – Volume Adjust
Low Speed Compression
High Speed Compression
Low Speed Rebound
High Speed Rebound THROUGH shim stack
4-positions Progression Booster"