The Downhill World Champs would not be the same if bike manufacturers didn't give their designers the green light to go ahead and create unique frames for this special event of the season. The big show in Val Di Sole is YT's first time at the World Champs and of course they want to celebrate this with a very own Special Edition World Champ TUES.
YT's creative heads didn't waste any time and started with the first sketches right away. After all, a special project far off from mass production triggers any designer's artistic ambitions. The guys wanted to create something that sparks interest and happiness by just simply looking at it; a true collector's item for fans and the riders.
The designers of Aaron Gwin's World Champs bike definitely achieved just that. The focus was put into a subtle Stars & Stripes theme. No kitsch, no candy. Instead, fine details of the US flag can be found on the bike. The colors used are in a perfect harmony and the matte finish gives the bike a touch of understatement.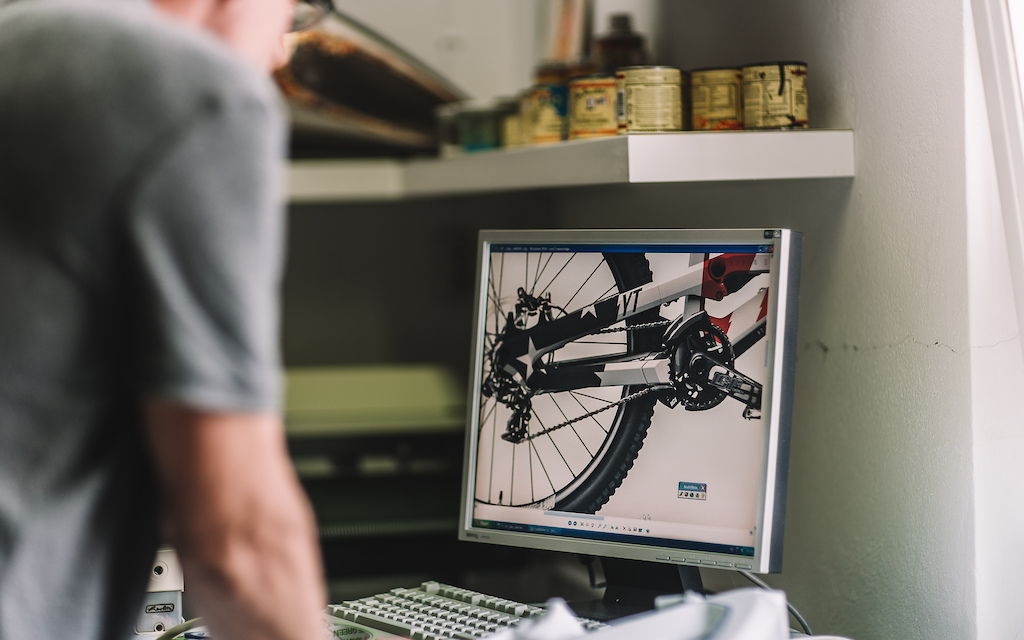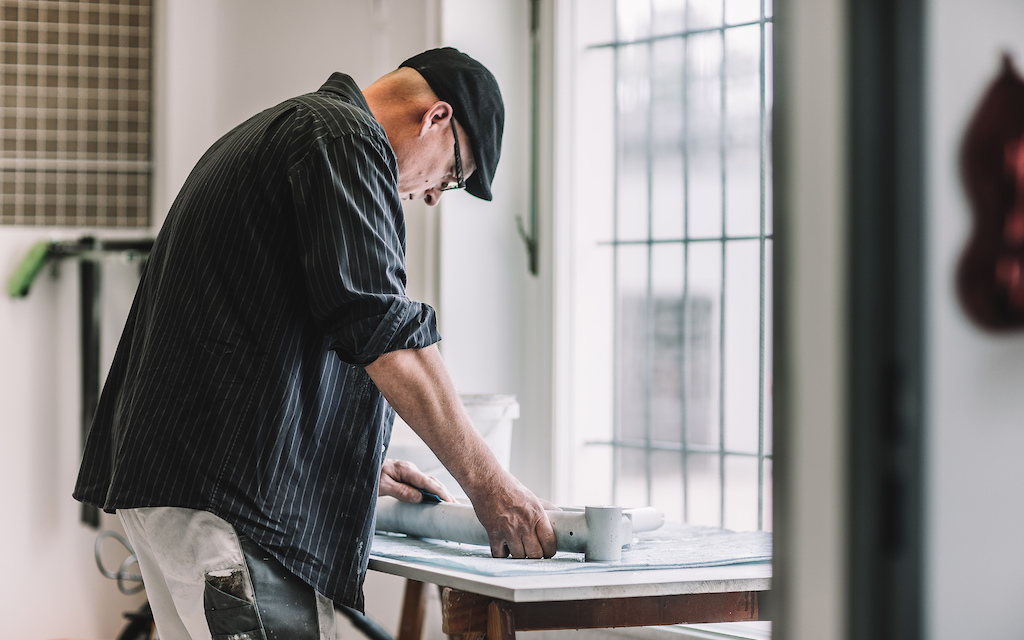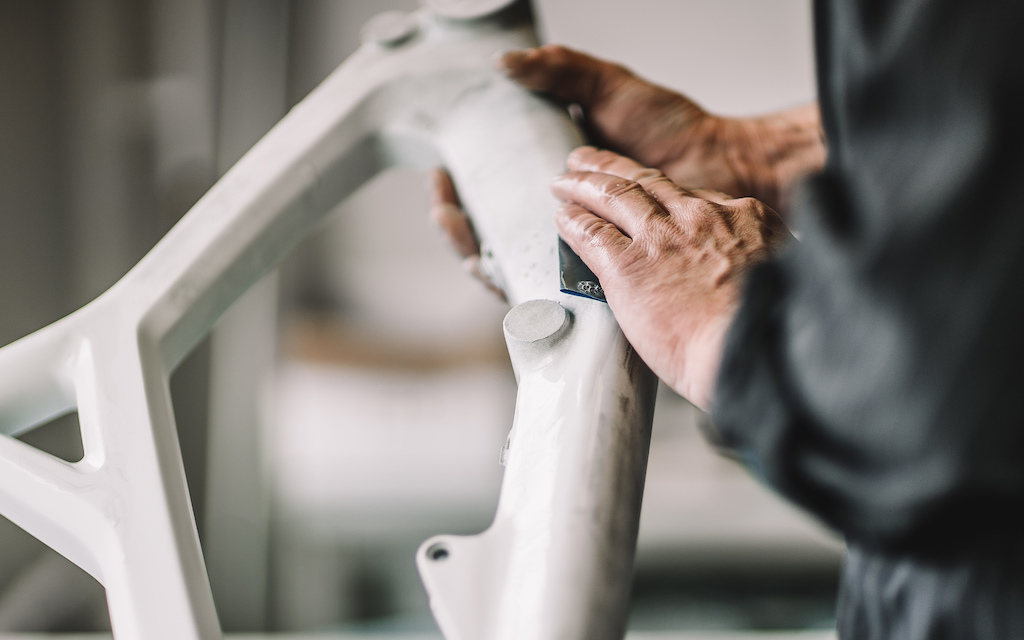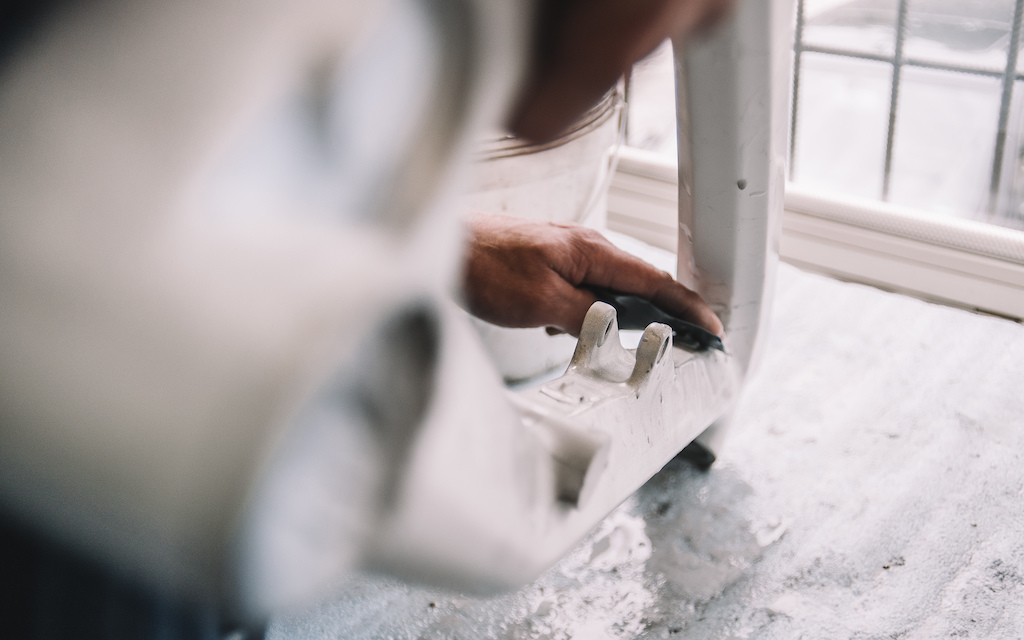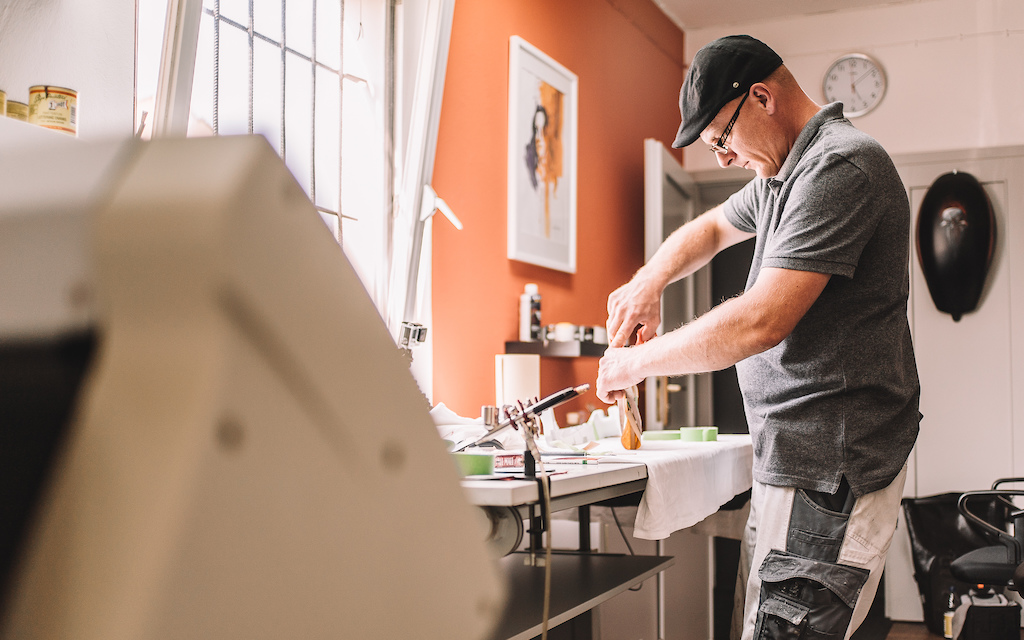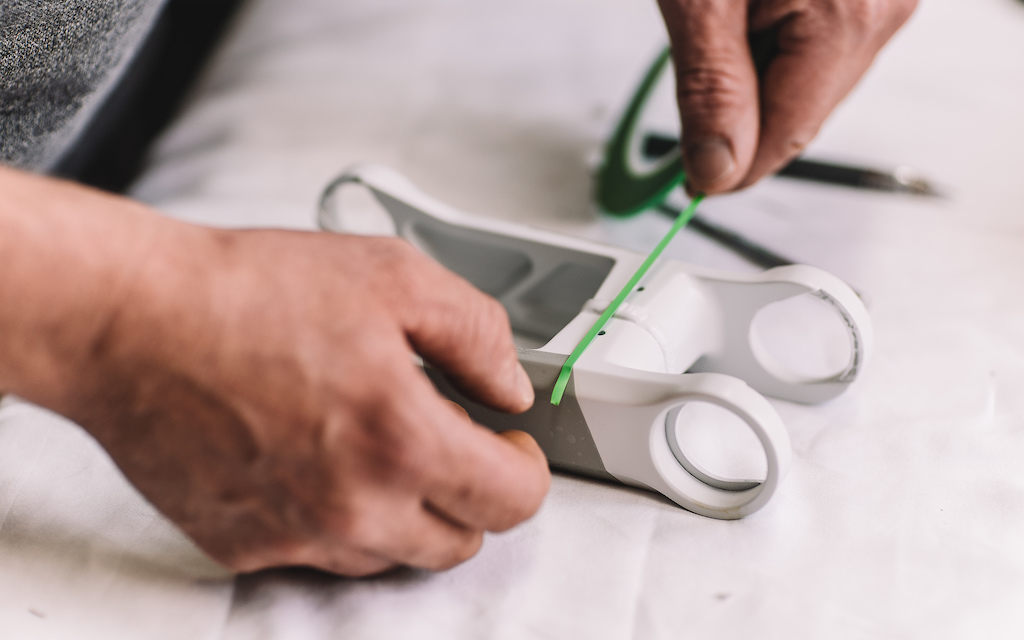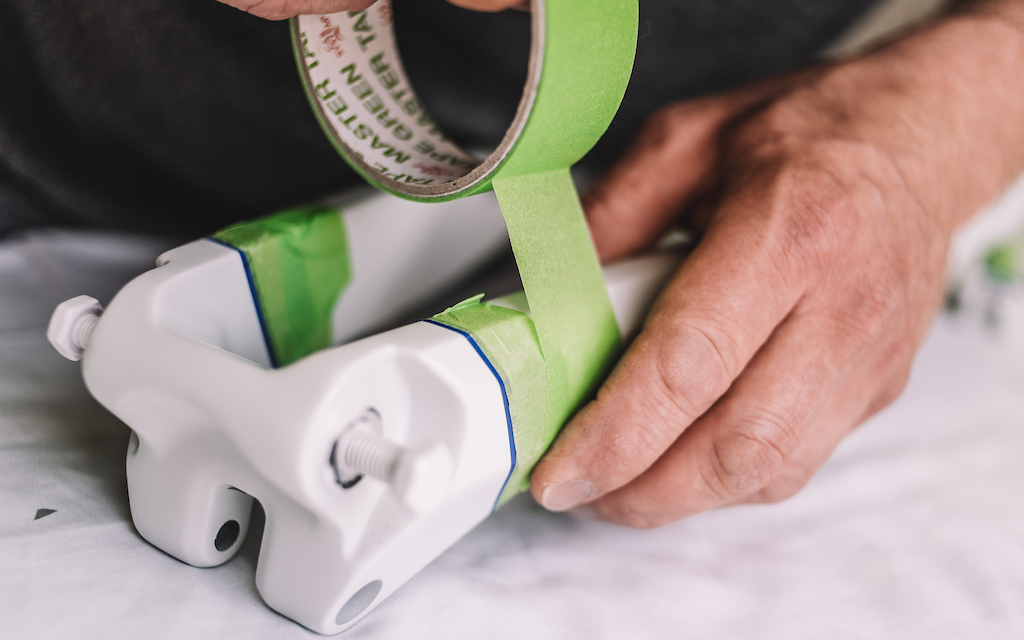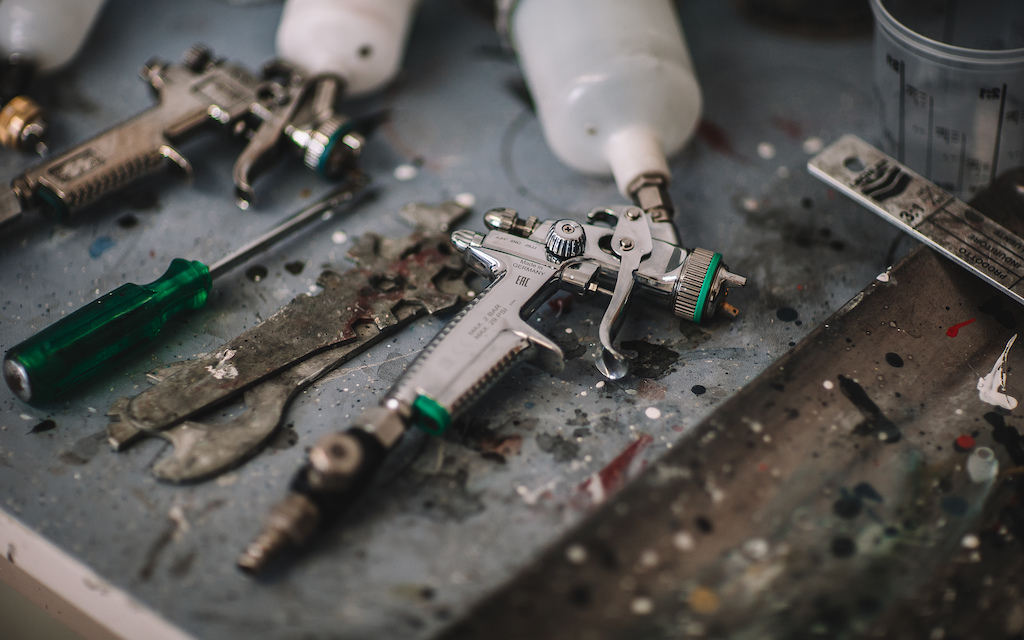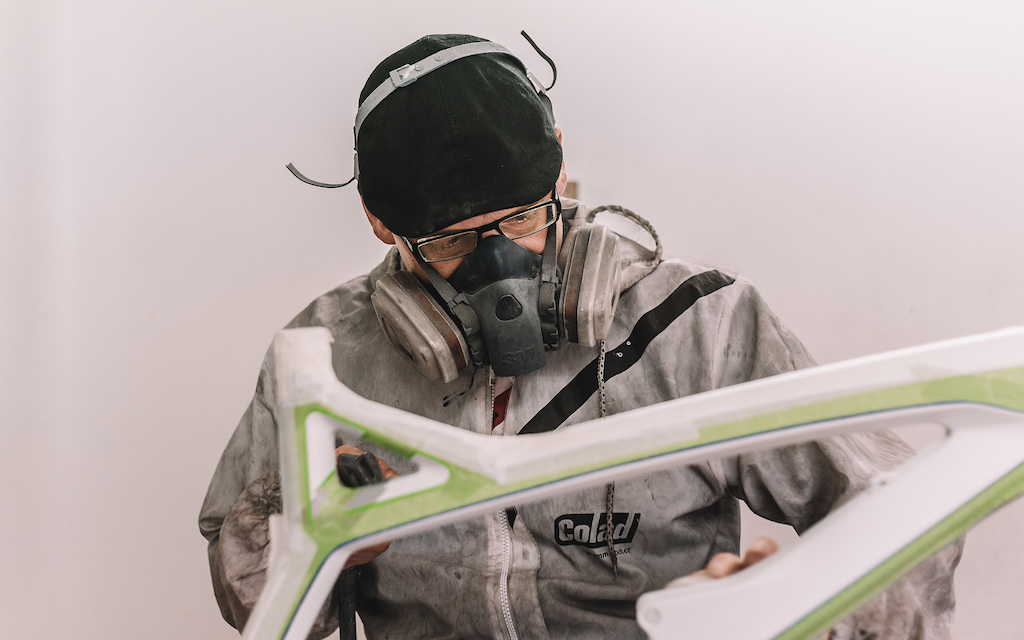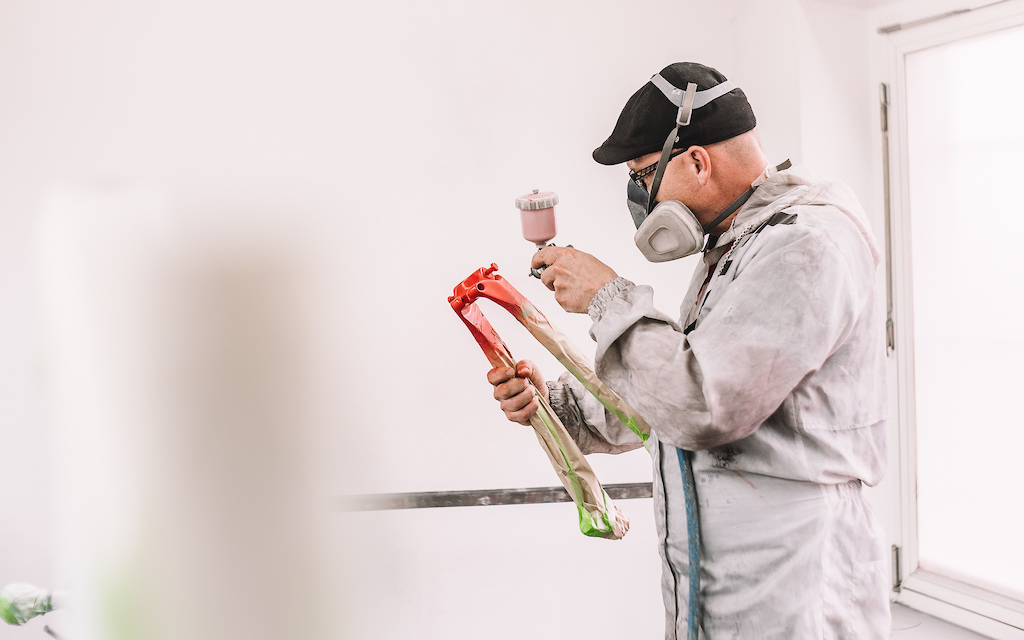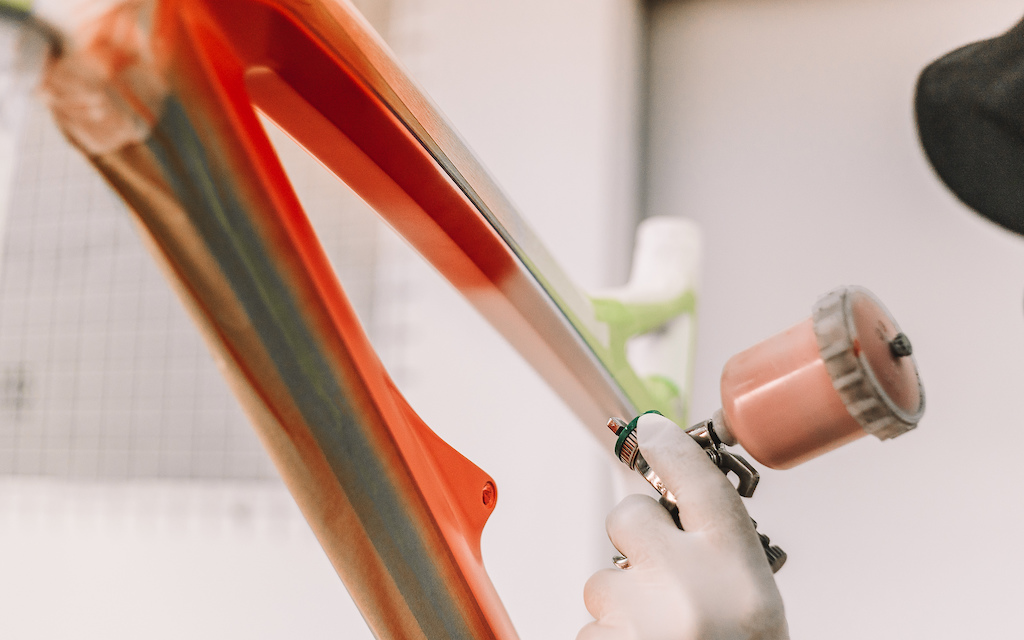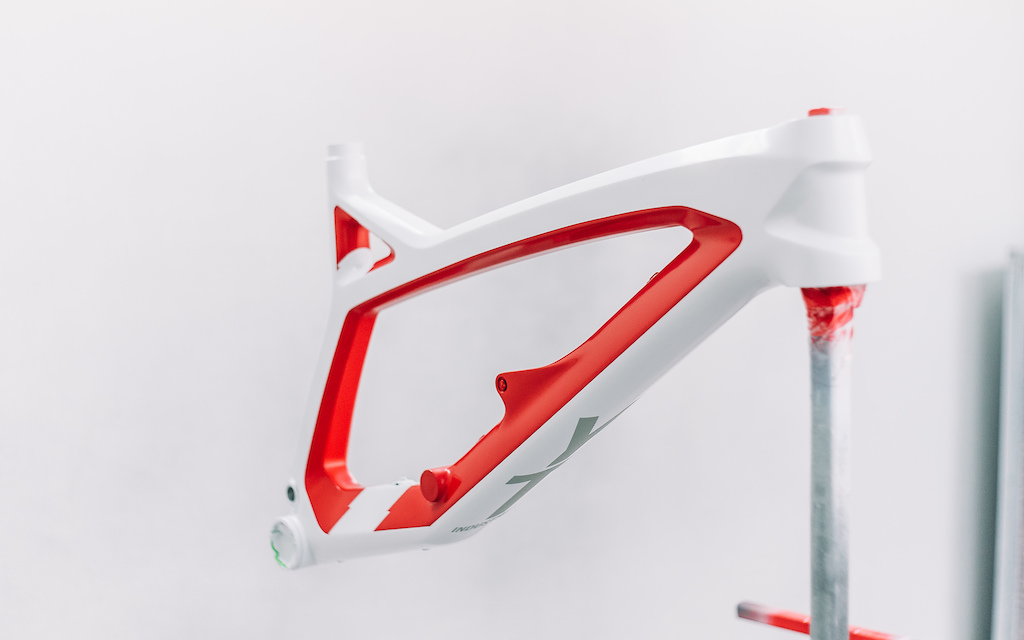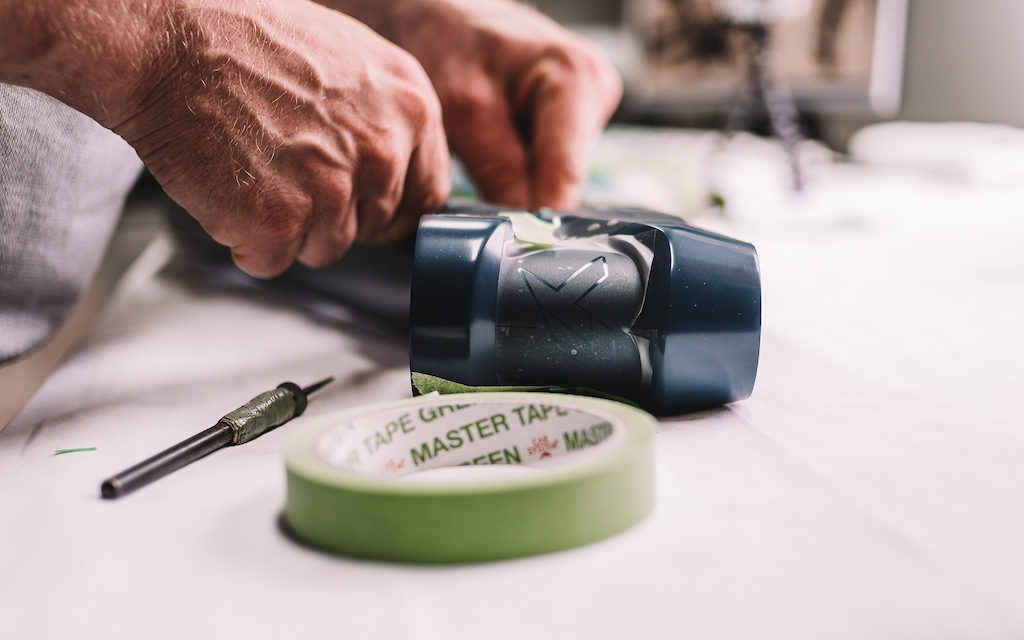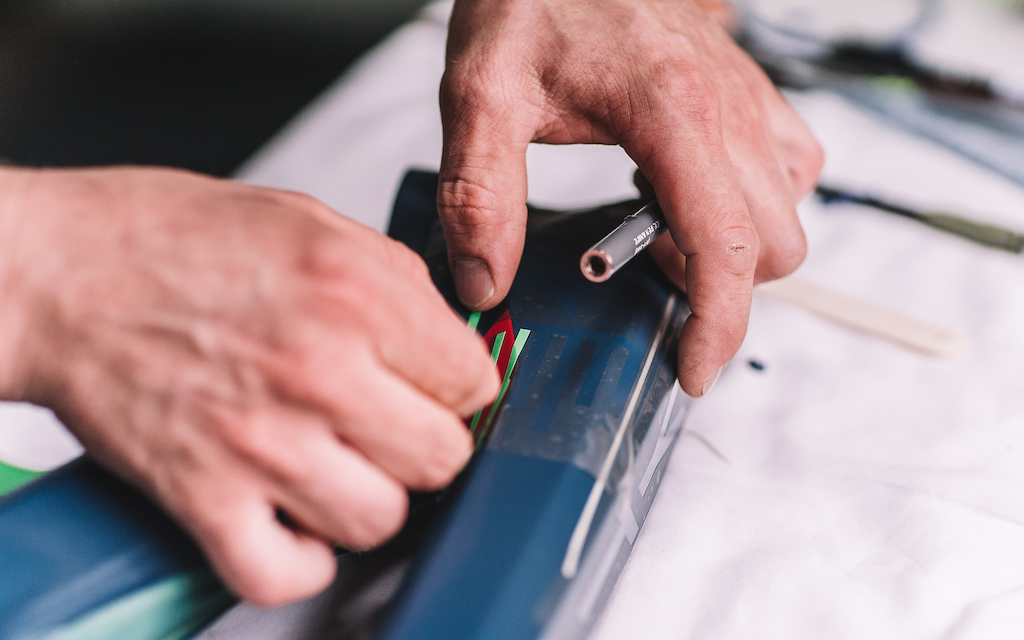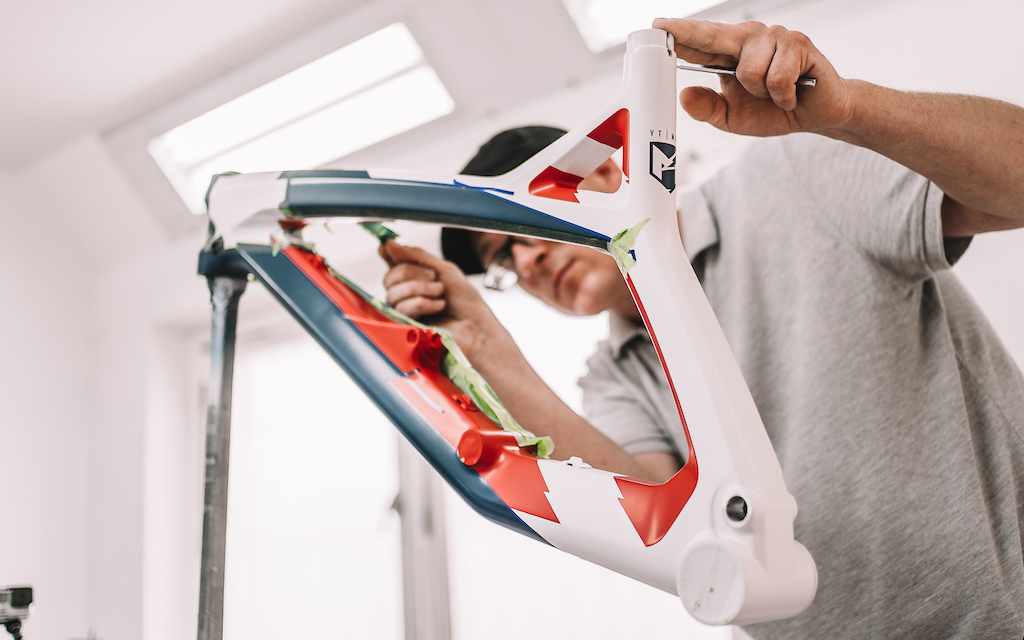 The flawless finish is one of the main highlights of the frame. Custom painter Adrian Flor from Dresden put in an insane amount of extremely accurate work: "Handmade in Germany" in its purest form. Every single detail on the frame was painted and Adrian is proud to have stayed away from using simple stickers. He spent over 50 hours on: grinding, priming, sanding, priming the base color, then masking the frame with tape, applying red paint, applying blue paint, adding the clear coating, then sanding it again and finally applying the matte paint. Of course, he had to wait quite some time in between each step. A crucial part was that the sensitive parts of the frame had to be protected and the edges had to be masked extremely accurately.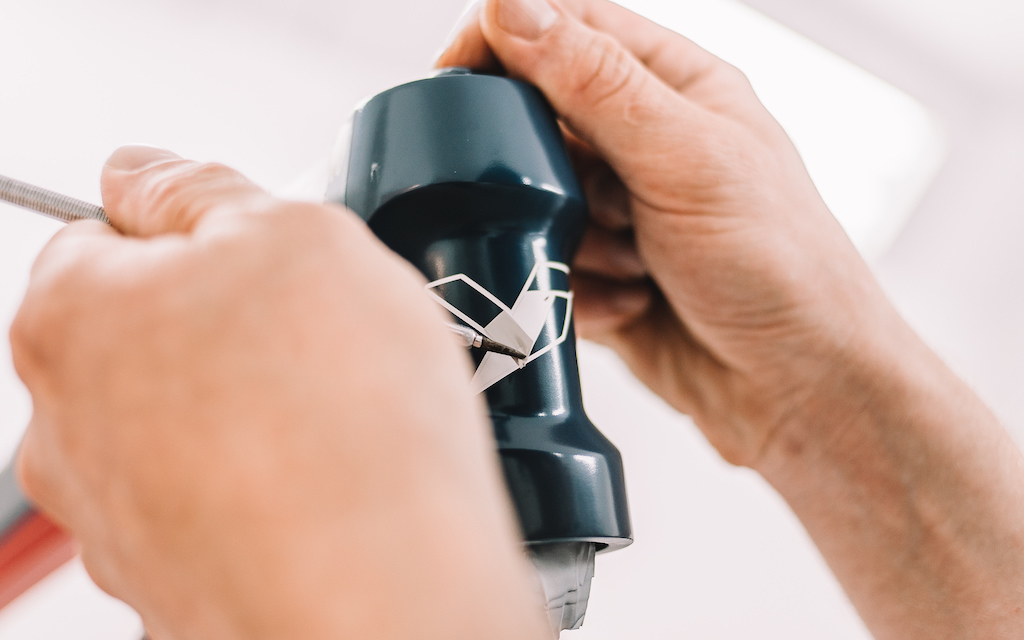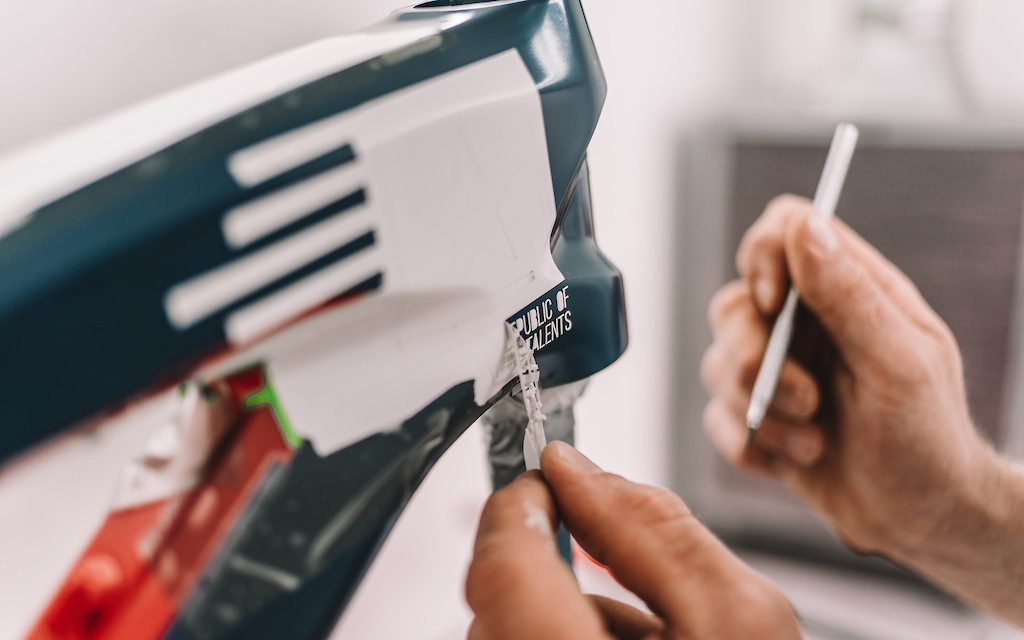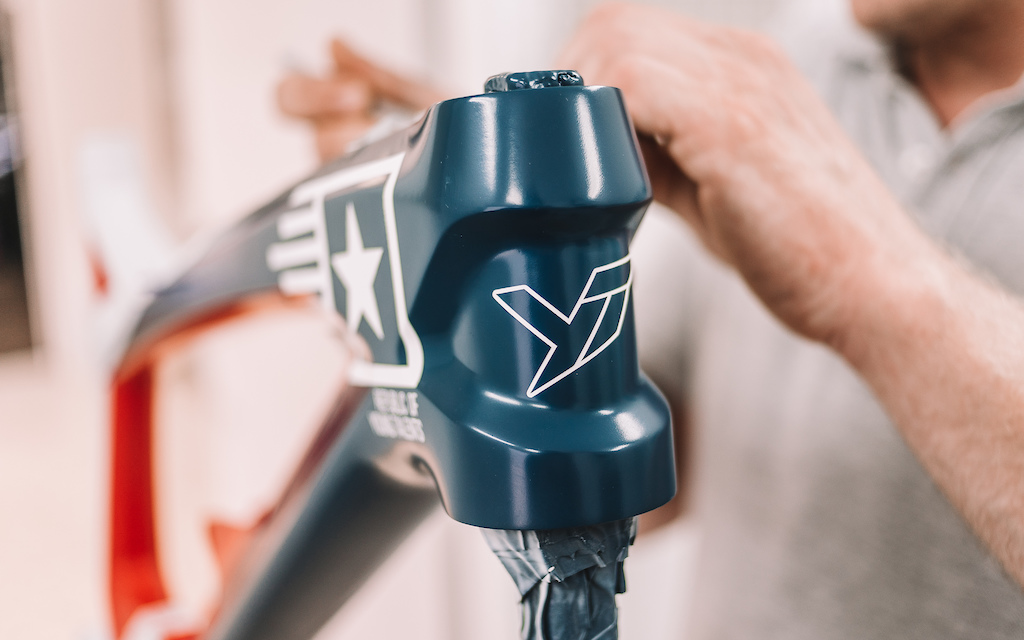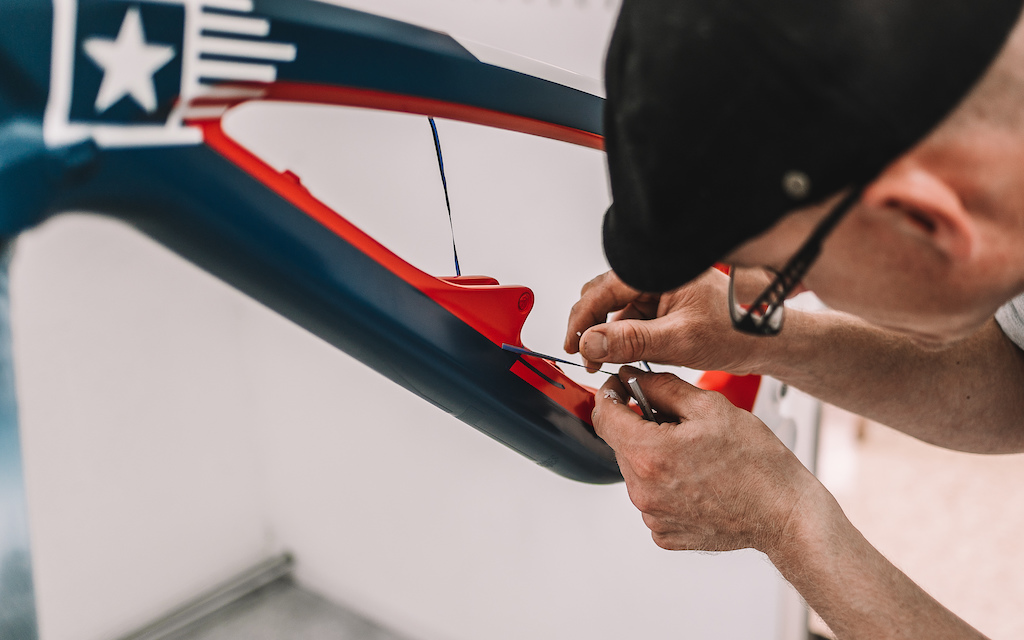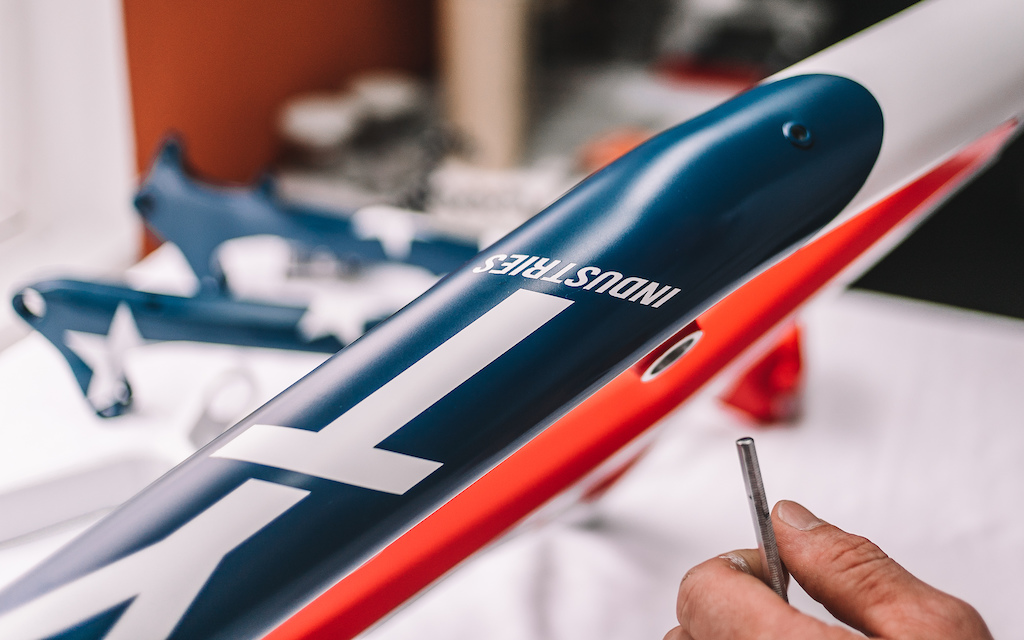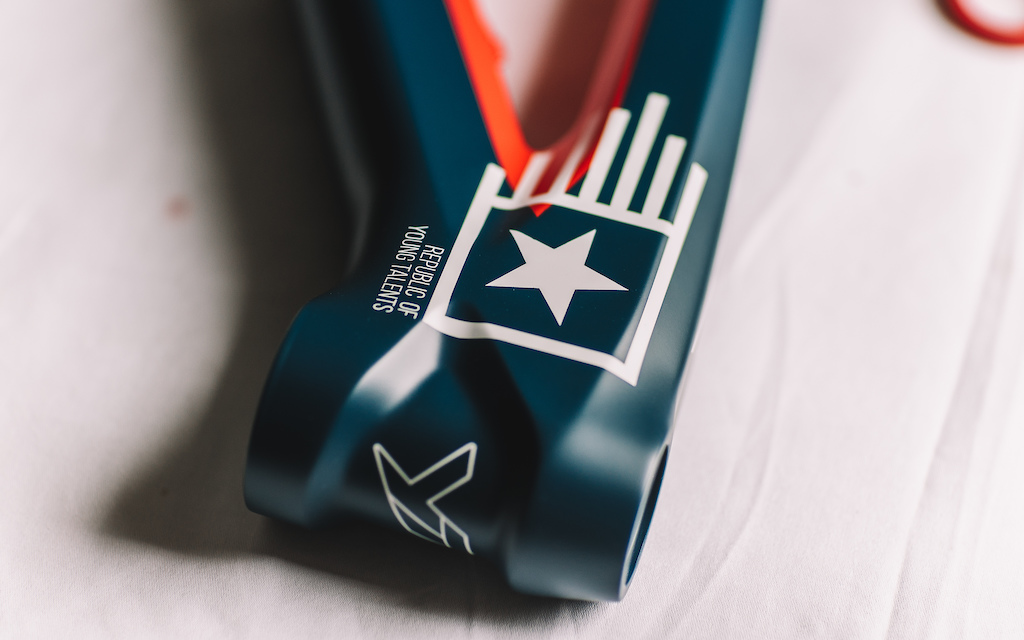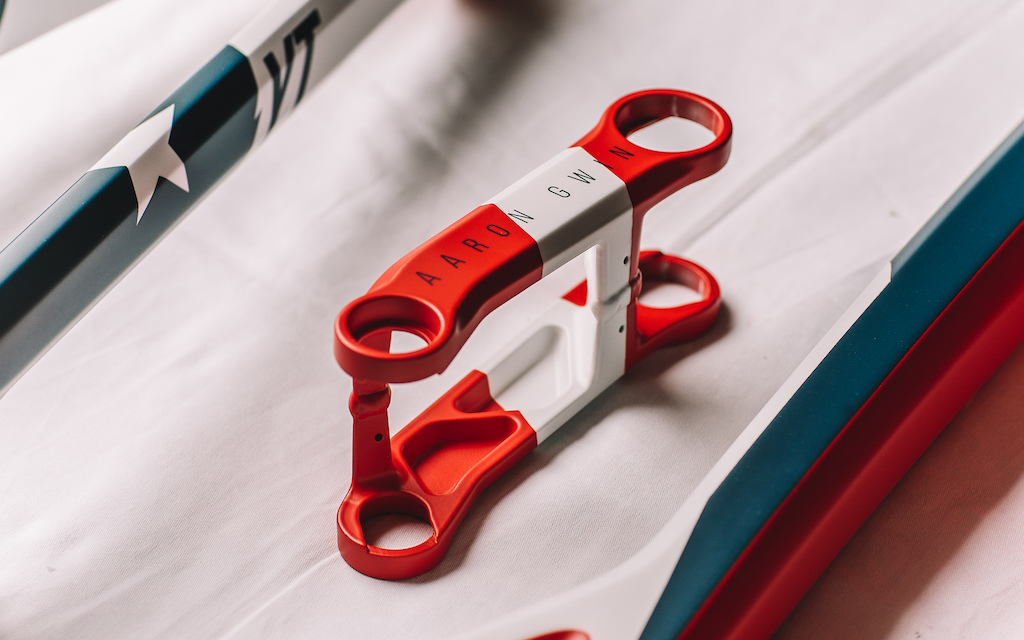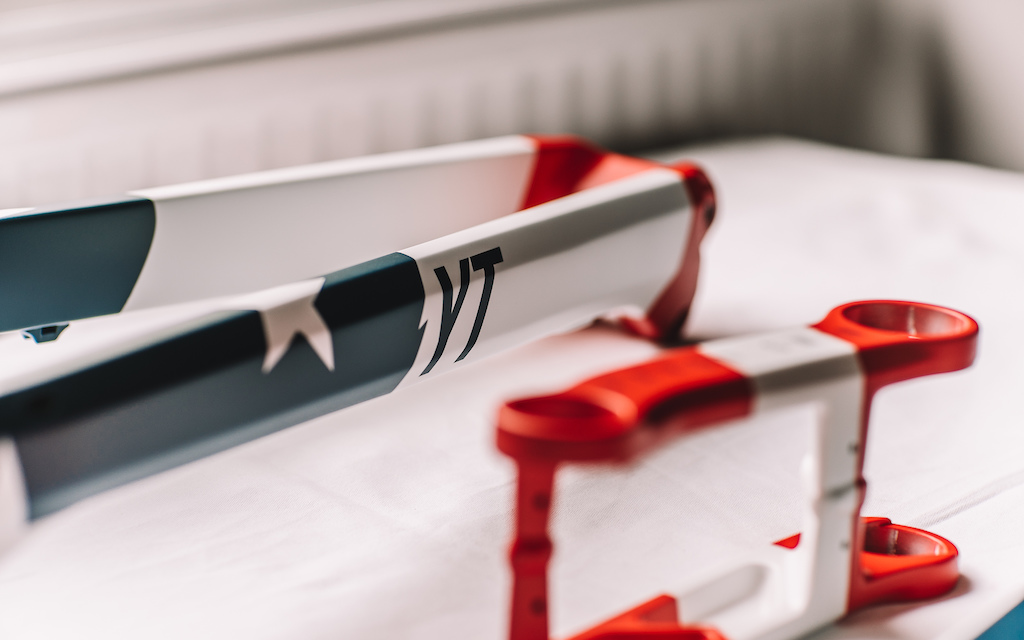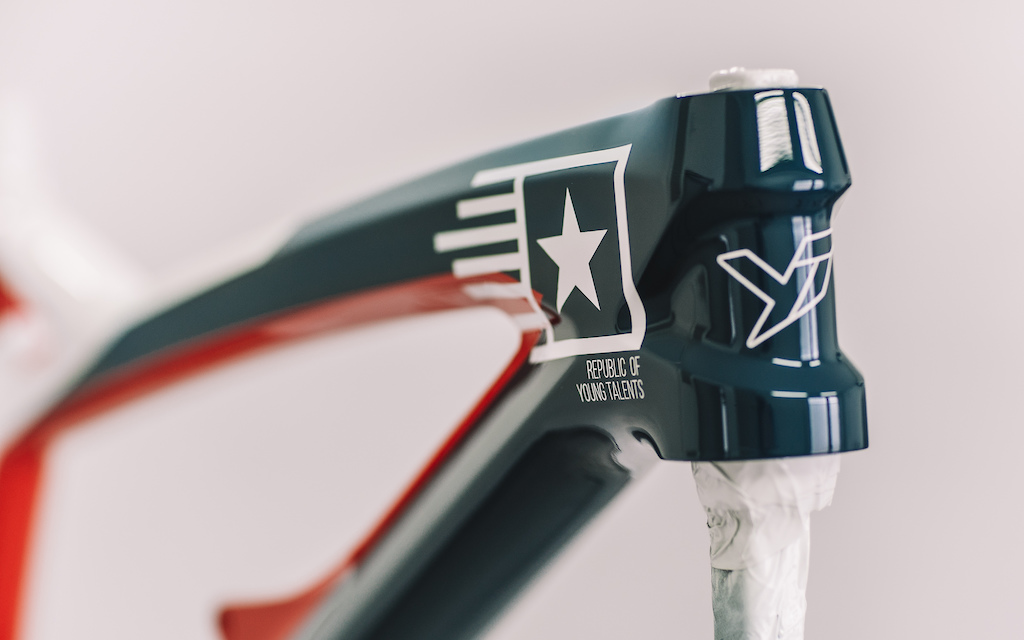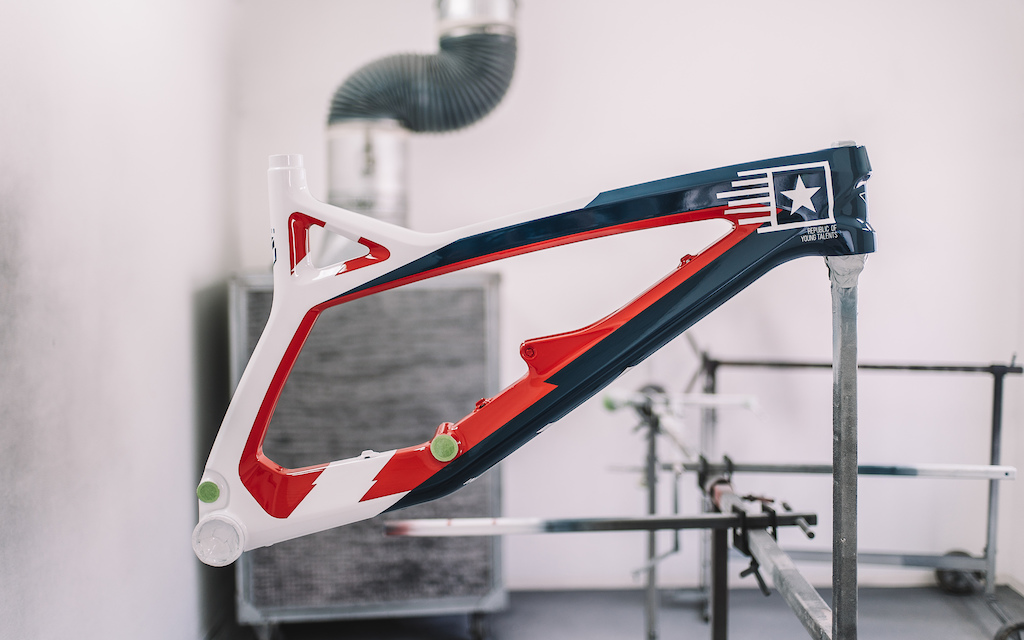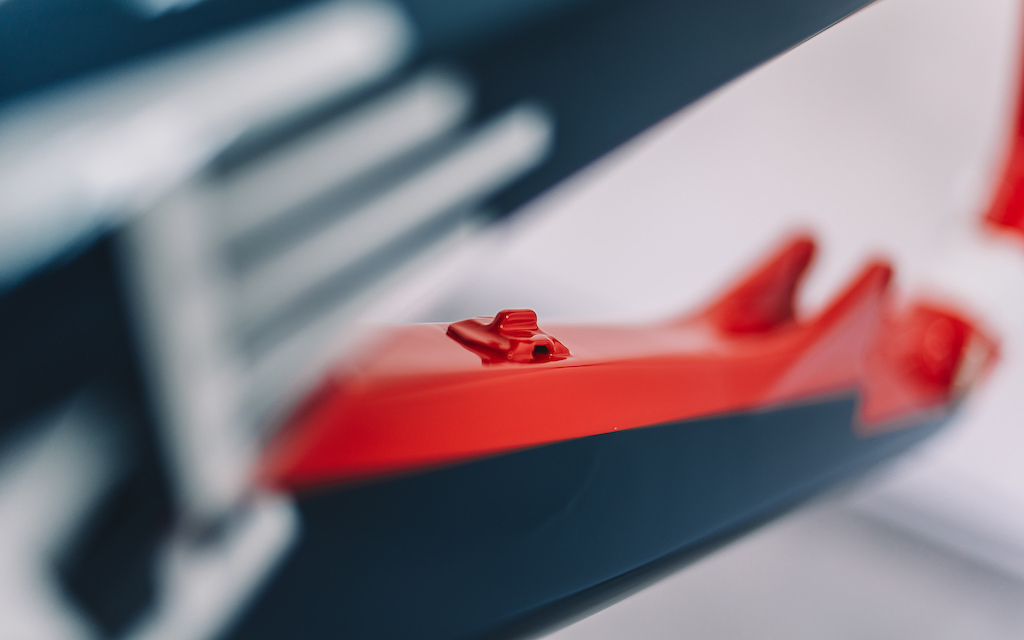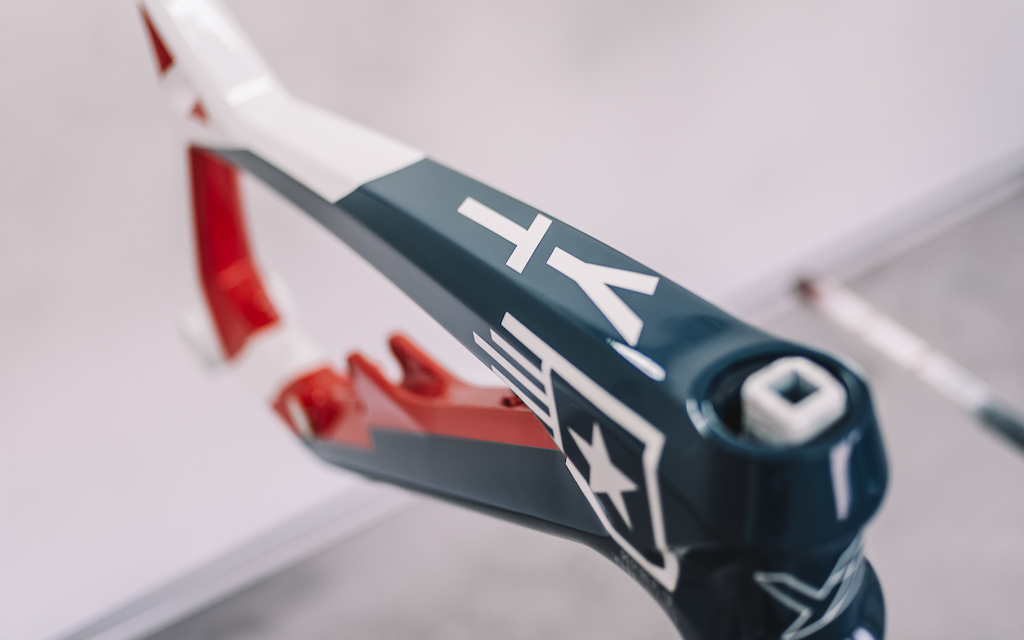 According to Adrian, the best moment of the entire project was when he applied the final clear coating and afterwards holding the final result in his hands. The custom paintjob for YT was the most elaborate project Adrian has ever had to work on. Just for this job he had to buy a special scale to make sure he would not exceed the weight of the paint. Every gram counted and at the end, Adrian stayed below the allowed 300 grams by just using 230 grams for the entire project.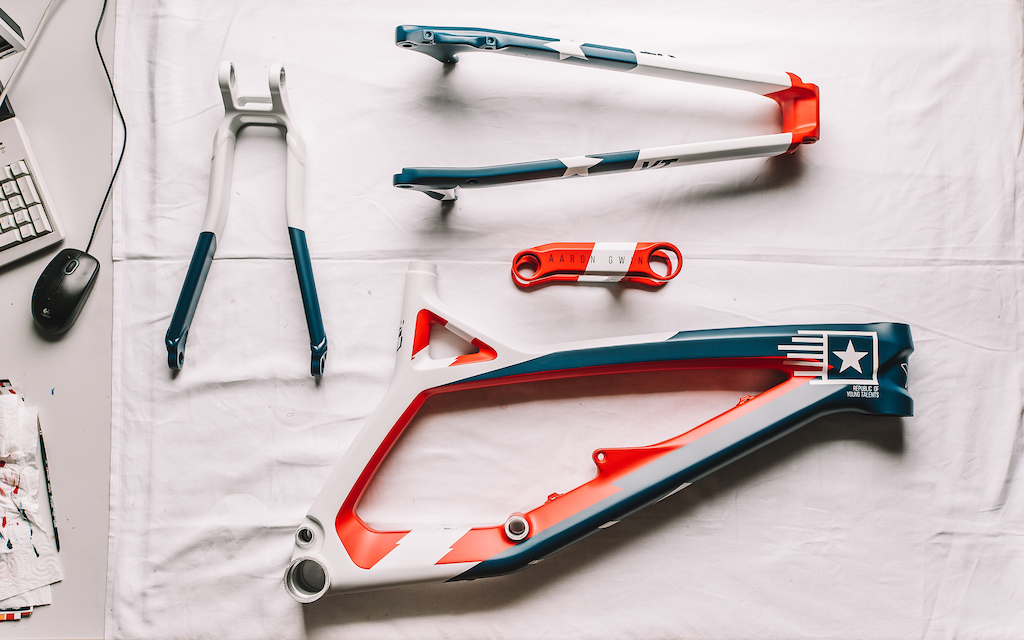 Aaron's World Champs TUES will feature the exact same setup and components which he has been riding during the World Cup:
Specs
• e*thirteen LG1 Carbon Cranks
• e*thirteen LG1 Carbon DH Wheelsets and Cassette
• e*thirteen LG1 Carbon Chainguide
• Onza Ibex DHC Tires, 27.5 x 2.40
• TRP Quadiem SL Brakes
• Renthal Fatbar Carbon Handlebars and Integra Stem
• Fox 40 RC2 Kashima Forks and DHX2 10.5 x 3.5 Shock
• SDG I-Fly 2.0 Seat and Micro Carbon I-Beam Seat Post
• HT X2 Pedals
• ODI Grips
• Cane Creek 40 Headsets
• SRAM X01 Derailleur and XX1 Chain
• Lubricated and cleaned with Motorex products
---
MENTIONS:@YTIndustries