All New SRAM Rise 60 Wheels
THE RELENTLESS PURSUIT OF BALANCE.
You don't win by being the lightest. Or the stiffest. Or the toughest. You win by being the fastest. And that takes a wheel designed specifically for the modern mountain biker. At SRAM, we start with the demands of the terrain and work forward from there—carefully balancing each wheel's design around five key attributes: weight, inertia, engagement, stiffness and durability. No matter where you ride, SRAM wheels will take you further. RISE higher. ROAM farther. RAIL harder.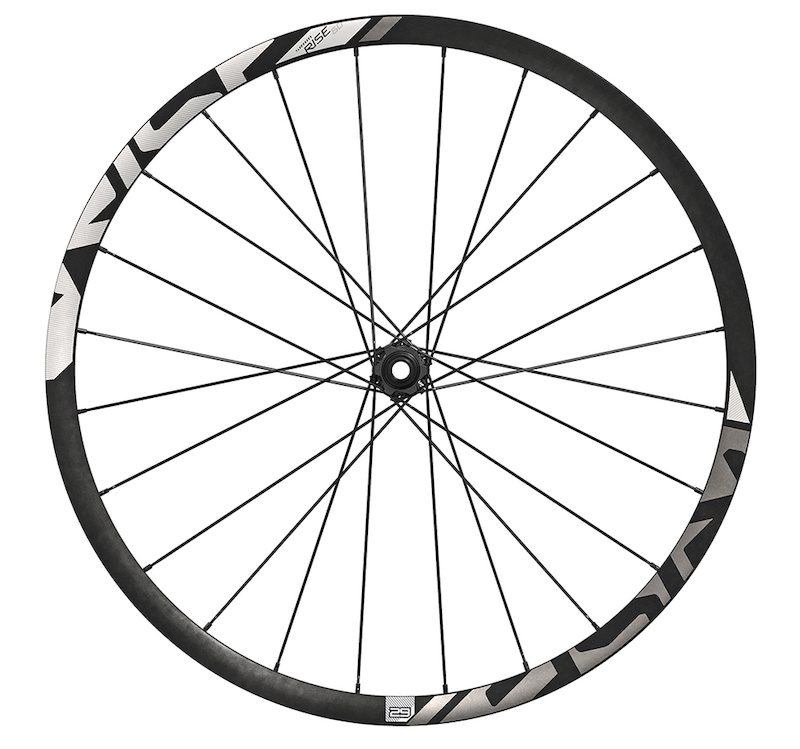 SACRIFICE NOTHING. OPTIMIZE EVERYTHING.
In RISE, we've engineered the perfect balance of weight, inertia, engagement and stiffness to give you the right ride for XC and beyond—the right feel and the right results. Quicker bursts, tighter turns, better rolling and easier climbs. Softer landings and smoother descents. Bigger wins. Louder cheers. Every wheel connects you to the ground. Only a few can carry you to new heights.

SRAM RISE 60 WHEELS
New hubs. New rims. New RISE. Building on a legacy of wheel technology for serious XC and trail riders, the new RISE 60 delivers unparalleled speed and pedaling efficiency. The hook-less rim design results in a wheel that's lighter, stronger and more resistant to the impact of XC racing. DOUBLE TIME hub and pawl geometry integrates seamlessly with any ride for a frictionless experience on the trail. And from a branded sticker kit to 27.5" and 29" size options, you can always customize RISE to the way you want to ride. RISE HIGHER.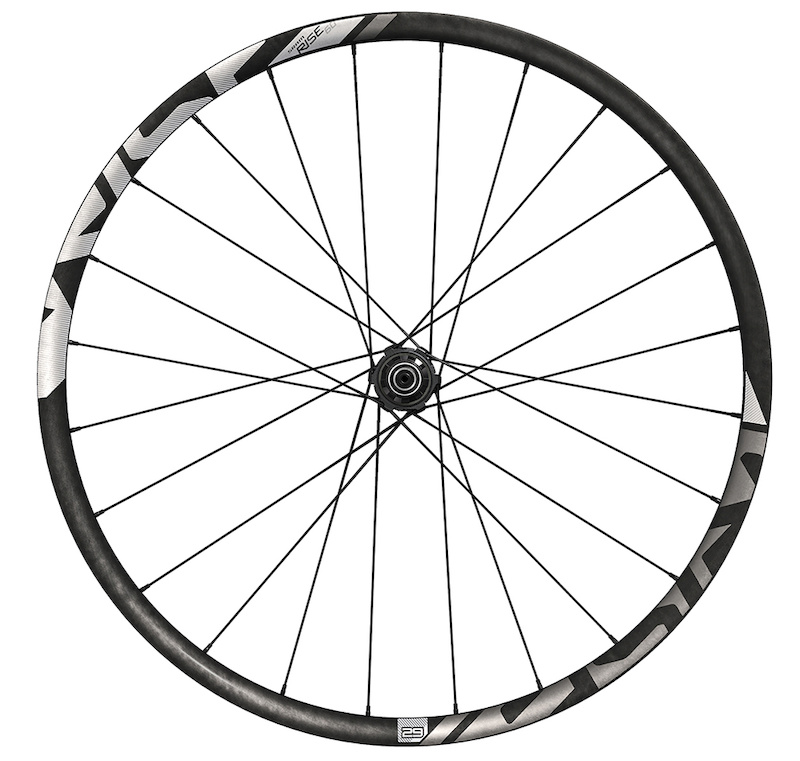 TECHNOLOGIES 
• CARBON TUNED™ 
• SOLO SPOKE™
• SPEEDBALL™
• DOUBLE TIME™ 
• XD™ DRIVER BODY 
• SIDE SWAP™ SYMMETRICAL
• PREDICTIVE STEERING™ for 29″


FEATURES / BENEFITS
• Intended use: XC and Trail
• Available in wheel sizes: 27.5" and 29"
• CARBON TUNED rim for tubeless clinchers
• Hookless rim design results in a wheel that's lighter, stronger and more resistant to the impact of XC racing
• Customizable decal kit
• WIDE ANGLE profile – 21mm
• DOUBLE TIME ratchet mechanism for durable, quick engagement
• SPEEDBALL bearings
• SOLO SPOKE
• Convertible to different axle types
• Available with PREDICTIVE STEERING front hub
• Available in XD or 10-speed driver body
• Weight for the pair: 27.5″ – 1390g, ?29″ – 1430g (lightest configuration)

AVAILABLE: 29" November 2014
AVAILABLE: 27.5" January 2015



DOUBLE TIME™
Ratcheting up the smarts. This straight-aligned, 4-pawl design turns the 26-tooth ratchet ring into 52 points of contact. The result: smooth 6.9-degree engagement without reducing tooth size or offsetting internal geometry—which means serious long-term durability.

SPEEDBALL™ 
The only adjustment they'll ever need was made back at the factory. Every part of the ball bearing comes from the exact same supplier—which means that each bearing bore can be precision machined to fit the bearing race exactly. With tolerances this tight, the days of adjusting play after every ride are over.

SOLO SPOKE™ 
With SOLO SPOKE™, you're never wrong. SRAM wheel design eliminates the need for different spoke lengths—one size fits the entire wheel. This identical-length design means no longer wondering whether you have the right front/rear/drive-side/ nondrive-side spoke handy.

CARBON TUNED™ 
Strong like bull, light like carbon. Every CARBON TUNED rim is designed with a distinct style of riding in mind. By selectively layering woven carbon fiber at high-stress points and using unidirectional fiber throughout, SRAM creates rims that yield unprecedented low weight to create responsiveness, while maintaining strength and durability.

The hookless rim design results in a wheel that's lighter, stronger and more resistant to the impact of XC racing.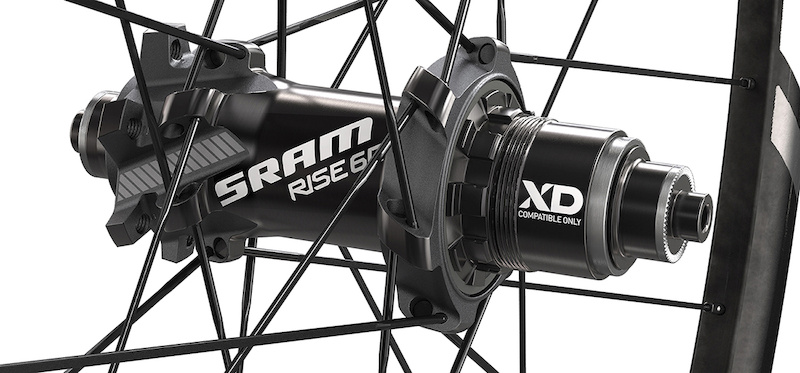 XD™ DRIVER BODY 
XD™ is a cassette driver body design that allows the use of a 10-tooth small cog and provides an improved interface with the cassette. 

SIDE SWAP™ SYMMETRICAL 
Switching axles has never been easier. Threadless side caps can be installed and replaced by hand—no tools necessary. SIDE SWAP SYMMETRICAL side caps refuse to take sides. The left side cap is identical to the right one. No need to figure out where each cap is going.

PREDICTIVE STEERING
Erase uncertainty with PREDICTIVE STEERING, SRAM's new XC hub technology engineered for unprecedented stiffness and precision. Predictive Steering grew out of a frustration that every XC rider knows: subtle give-and-take at the fork-hub interface can lead to massive frustrations on the trail. So the SRAM engineers went to work with one word in mind: stiffness. And they designed a system that delivers, but remains one of the lightest around. 

Unique fork, axle and compression technologies combine at the core of Predictive Steering. The inverted fork features lower legs that soak the seals in a constant oil bath for optimal bump performance. The fork never shifts thanks to the large-diameter TORQUE TUBE axle that creates an unbreakable bond, locking the lowers in place and maximizing torsional stiffness. The new Maxle Ultimate completes the connection with a tighter, stronger clamping force than you'd expect with a quick release compression system. Compatible with the SRAM PREDICTIVE STEERING hub and the RISE XX, RISE 60 and ROAM 50 wheels, Predictive Steering is the integrated system that lets you become one with your bike. 

AVAILABLE IN
• RISE XX
• RISE 60 – 29"
• ROAM 50 – 29"
• Predictive Steering Hub

PREDICTIVE STEERING = Maxle Ultimate + Lower + Torque Tube + Hub + Lower