GT Bicycles announced today that German Slopestyle athlete Amir Kabbani will join the brand's Wingmen team in 2014. An ideal fit for the team, Kabbani is an extremely well-rounded, world-class rider who competes at the highest level on the FMB World Tour in addition to creating inspiring edits. The veteran rider, Kabbani will be joining some of the most accomplished riders in the industry, Tyler McCaul, Kyle Strait, Hans Rey and Kenny Belaey. Kabbani will be representing GT at key FMB World Tour events along with McCaul and Strait, while participating in select brand media projects.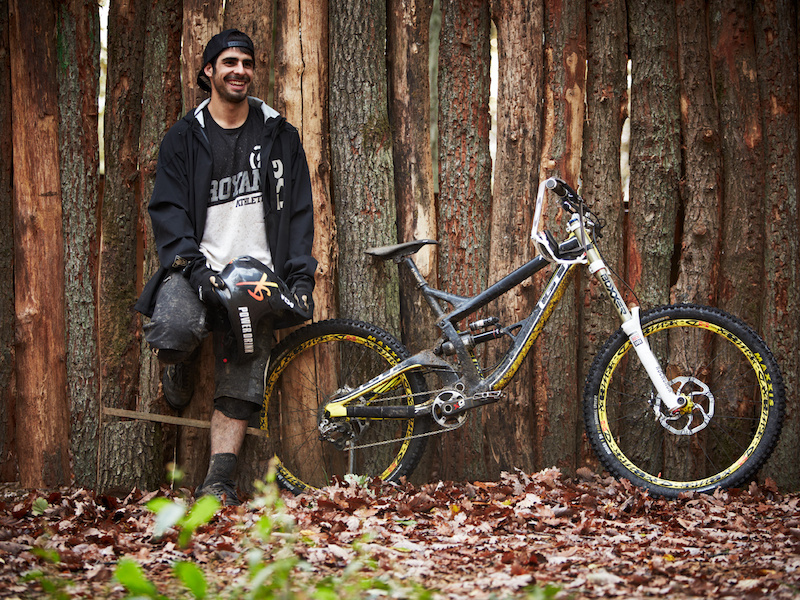 | | |
| --- | --- |
| | I'm stoked to be riding with an awesome team and with pro athletes like Kyle, Hans, Tyler, and Kenny. I also can't wait to get on the latest bikes. – Amir Kabbani |
For the last three years, Kabbani has hosted his own event – Fade Away Session – with satisfied riders after every competition. He is also coming off a strong 2013 placing 2nd at King of Dirt Riva, 8th at the Bearclaw Invitational, and 9th at the FISE Slopestyle.
As he enters the 2014 season, Kabbani has a number of goals in mind; among them is wrapping up the last of "Into the Woods," a series of progressive mountain bike videos. Kabbani also plans to make a comeback on the FMB World Tour for the 2014 contest season.
Kabbani will be riding on three models: the LaBomba, the Fury and the Force.
| | |
| --- | --- |
| | Amir is a globally recognized athlete, and we are excited to have him on our team. Having him based in Germany is an added benefit for the brand as well. It will provide us a better opportunity to create consumer interactions in the EU. – Tim Inall, Global General Manager GT Bicycles |
For more information, visit GT Bicycles and Amir Kabbani.