Better Action Shots for Cyclists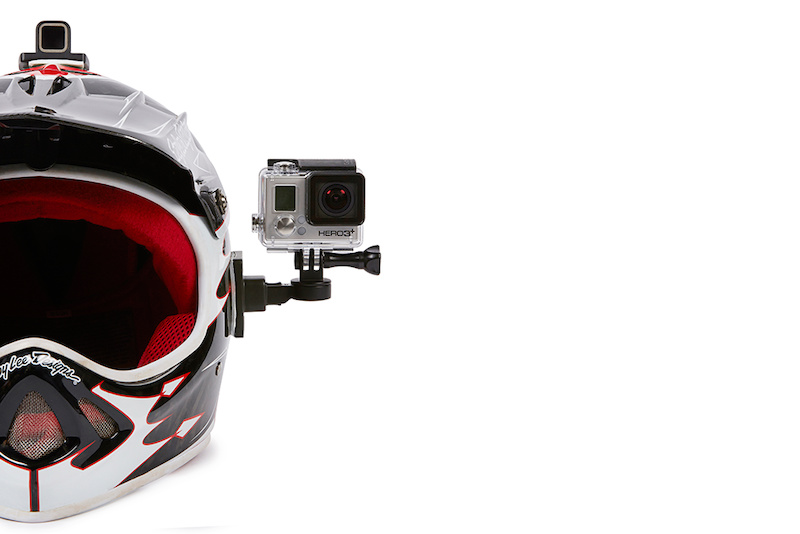 Introducing Klamp, a modular range of mounts for action cameras and other exciting cycling accessories. Featuring vibration dampening, high speed – tool free adjustments and military grade strength; Klamp, with its 'stackable' modular mounts will add flexibility and creative flair to your next action video.
Klamp's lead designer has designed military equipment for use by some of the world's premier Special Operations units. He understands 'function' and because no self-respecting operator in the Special Operation community will use anything less than the best equipment; he is a master of 'form'.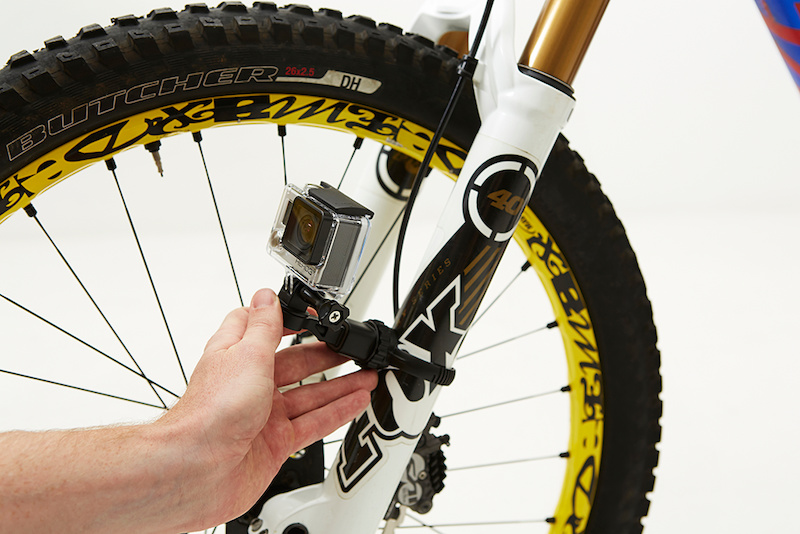 Previous clients are some of the toughest people on earth and are equally tough on their equipment. Our lead designer is so confident of the durability of Klamp products that Klamp offers the promise 'you break it, we replace it! SIMPLE' Born from a desire to capture better action footage from new and exciting angles, Klamp allows you to use different action cameras on the same mounting bracket. Explore new camera angles, rapidly transition from one mounting location to another and adjust the shooting angle on the fly.
Efficiently use precious bar space; save it for important cockpit controls like shifters and brakes. 'Stackable' options allow you to mount your action camera and remote, or your Garmin computer and your camera. Then when you realize you are still out after dark, Klamp on a set of our USB rechargeable lights and head home to edit your footage.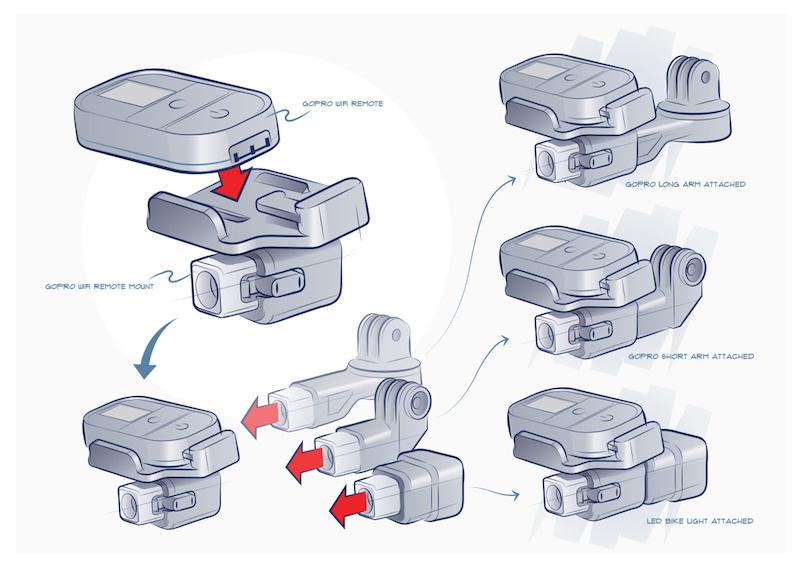 Why do you need Klamp? You already have OEM mounts. Easy – speed, flexibility and exciting new camera angles. Klamp offers increased options to you, the director. Vibration dampened mounts reduce camera shake and resonance, increasing the quality of your precious memories.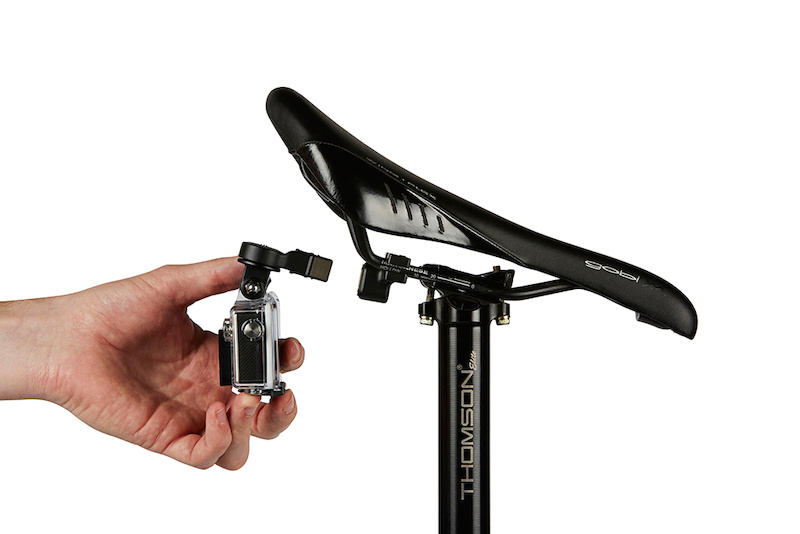 Seat rail mount and GoPro camera arm.
Klamp has also designed a range of mounts to improve the function of your OEM mounts such as GoPro Chesty and GoPro Pole. Klamp allows you to quickly transition your camera from OEM mounts back to our creative mounting solutions. It is like having a team of camera-men on a seconds notice to move.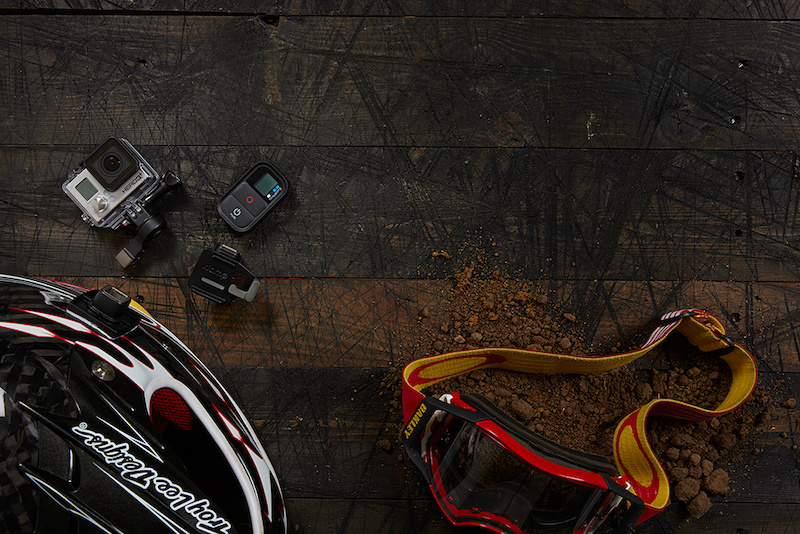 Launching on KickStarter 08 August 14, Klamp is complete with prototyping, testing and production costing. We are ready to put Klamp into production. Your KickStarter funding will go towards tooling and the initial production run. Klamp is offering a range of early supporter initiatives and incentives to thank you for your support.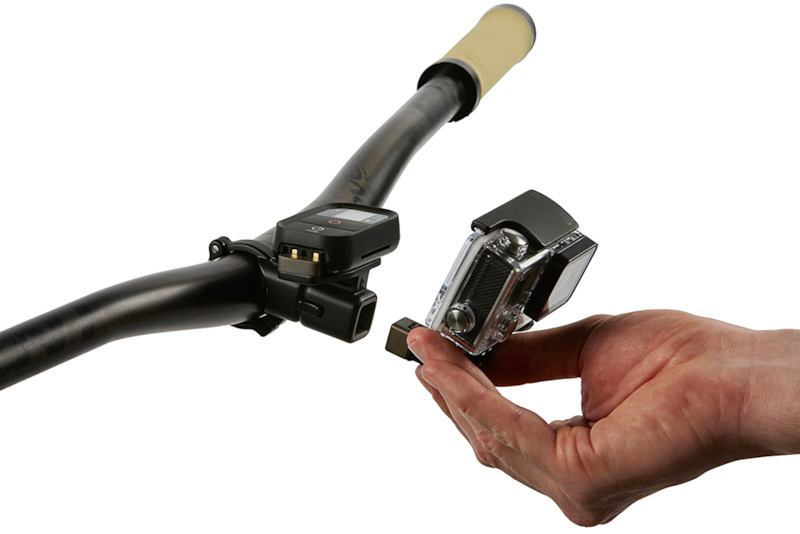 'Stackable' Wi-Fi remote mount and GoPro camera arm.
Klamp has confirmed retail pricing for the complete range. Details are available on www.klamp.co