Big Mountain Enduro Announces 2015 Schedule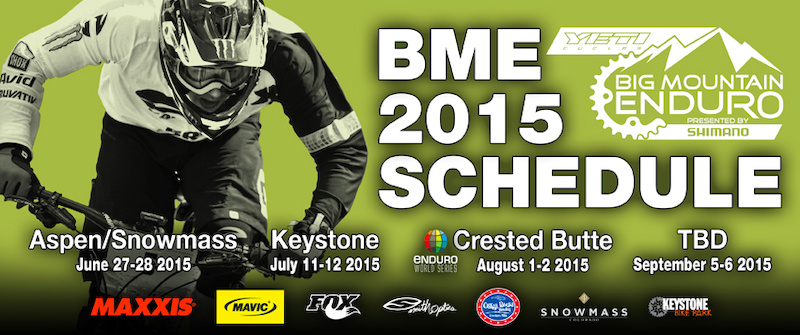 The Yeti Cycles Big Mountain Enduro presented by Shimano has just announced their 2015 series stops, in addition to information about their pro payouts this year. Big Mountain Enduro, now in it's third year of producing the premier enduro series, is excited to release its 2015 schedule, including a stop on the Enduro World Series (EWS) and North American Enduro Tour (NAET), as well as publicizing an equal pro payout for Pro Men and Pro Women at all events and the Series Overall. The Big Mountain Enduro will return to Snowmass, Keystone and Crested Butte in Colorado, and pay visit to a new big mountain venue for its Series Finals.

"As a racer and behind the scenes of Big Mountain Enduro Series, it is with great honor to be the first enduro series in the country to support women in the sport with equal pro payout," said Sarah Rawley, Big Mountain Enduro public relations. "We strongly believe in growing the sport through example, and that is men and women are of equal value to our series. If we want to see more women show up to the races, we need to initiate the momentum by providing a platform for women to pursue racing with just as much support."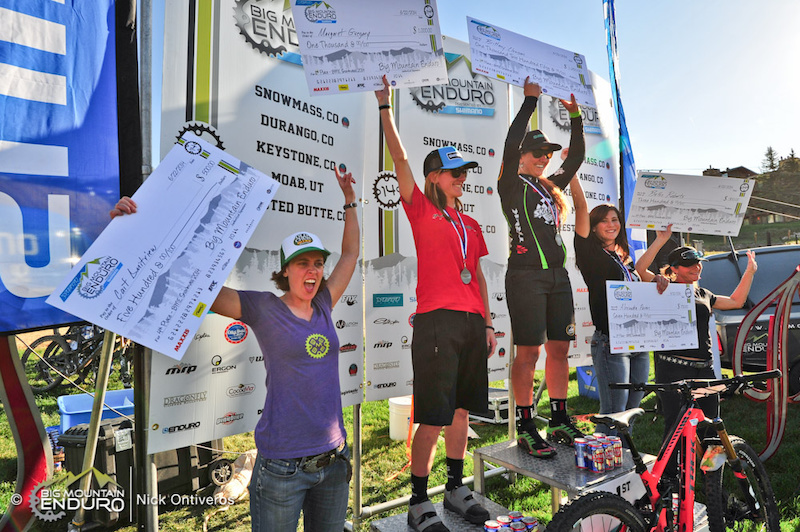 The 2015 season will kick off with a return to Aspen/Snowmass, June 27-28, with an expanded trail selection. "Bike Snowmass is excited to once again kick off the Big Mountain Enduro season," said John Rigneym VP of Sales & Events for Aspen Skiing Company. "Last year was fantastic, a great experience for all, and we're looking to have the 2015 event incorporate even more of the diverse mountain biking terrain here in the Aspen/Snowmass area."



Next up on the schedule, is Keystone Resort, July 11-12, known for it's aggressive trails, drops, berms, rock gardens and 2360' of vertical in almost every stage. Stakes will be high with pros from all around to country, competing for valuable points and increased payout.

Crested Butte will see the return of the BME in the form of the Enduro World Series. The only U.S. stop of the EWS, Big Mountain Enduro will play host to international competitors and share the best riding they have to offer in their backyard, August 1-2.

"I couldn't be more thrilled to host the only U.S. stop of the 2015 EWS tour right here in my backyard – Crested Butte, Colorado. This is a true honor, but knowing the unique trails we have and high expectations we enforce with BME and our crew, it was a matter of time before the world found out about this mountain biking mecca and what our organization is all about," said Brandon Ontiveros, executive director of Big Mountain Enduro. "And what better platform to showcase to global riders, our sponsors and the international bike industry what big mountain backcountry riding is all about; CB-style, the supposed birthplace of mountain biking where the roots run deep."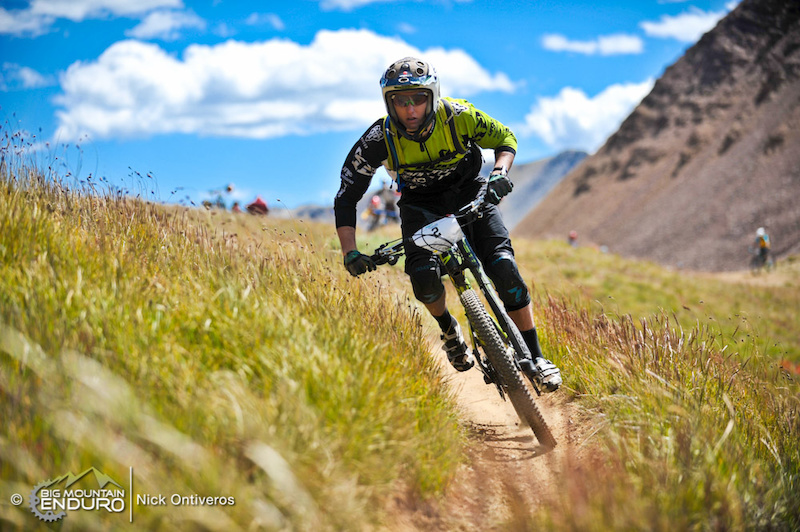 The Crested Butte Ultra Enduro will return in 2016 in full form as a five-day format, including traditional big days in the backcountry and culminating at Evolution Bike Park for the final day.

The Series Finals will take place at a new destination of rugged backcountry terrain and progressive, purpose-built gravity trails. The Big Mountain Enduro will craft a weekend of riding in some of the most stunning mountains in the U.S., that will challenge every racer and culminate the season, counting three out of four races for the Series Overall points.

Many Pro Women are thrilled with the news of equal pro payout, including series' veteran, Krista Park. "This will draw more women, not for the Pro/Open class payout, but for the inclusion and value it attributes to women as racers in all classes. Big Mountain Enduro is leading the way with equal payout and utilizing the media to provide photos and stories of the women who race."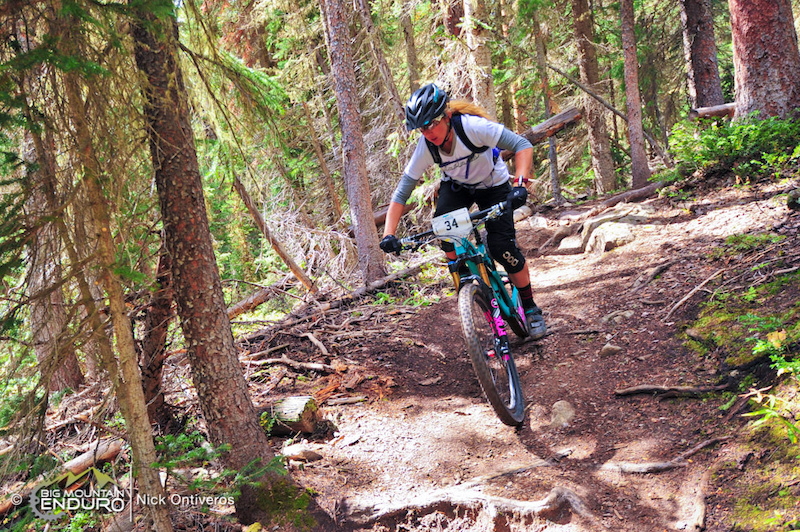 "The training, preparation, and effort that women put into their race weekend is no different than the boys," said Heather Irmiger, the 2013 Big Mountain Enduro Series Overall Champion and winner of several BME events over the years. "It's really great to see that the Big Mountain Enduro will be stepping up with equal payout in 2015 – rewarding the best riders, regardless of gender, means a lot to me as it indicates that the promotors, sponsors and fans recognize that the adventures and 'battles' at the top of the women's field are just as grand as what goes on with the men."

Registration for Snowmass, Keystone and the Series Finals will open on Monday, January 12 at 9 a.m. MST. Registration for the Enduro World Series in Crested Butte will open February 4 online at Event Brite.

More details will be released the first week of January in the Big Mountain Enduro Newsletter and online atwww.bigmountainenduro.com. You can also visit Big Mountain Enduro on Facebook and Twitter for the latest details.