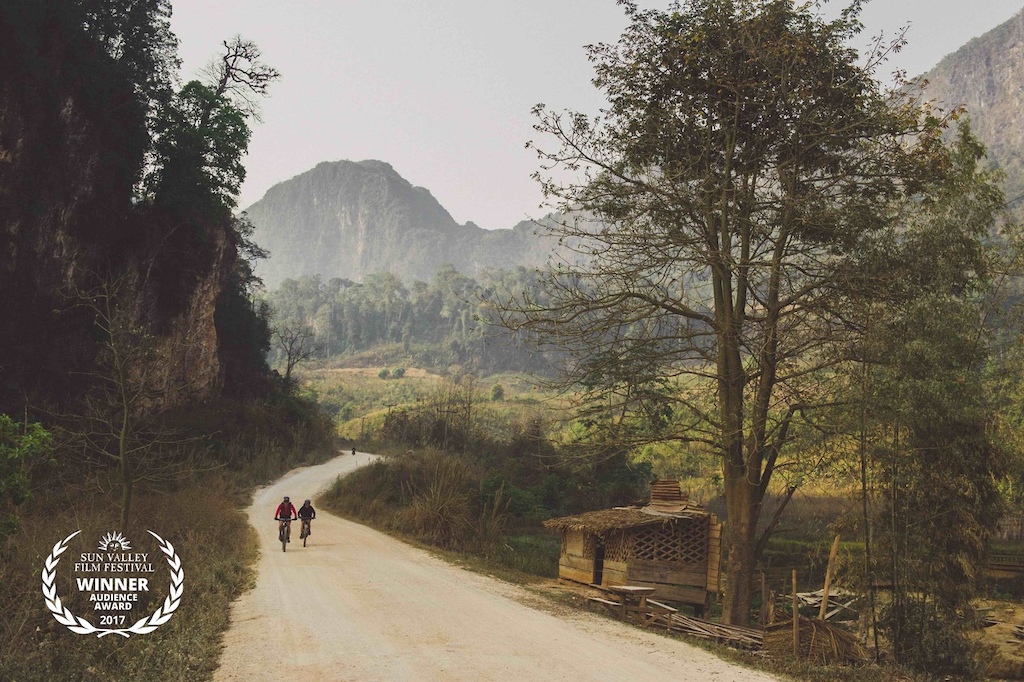 Red Bull Media House unveils the teaser for its latest feature, Blood Road, coming out in 2017. The bold documentary captures ultra-endurance mountain biker Rebecca Rusch's inspiring voyage in search of the crash site where her father's plane went down during the Vietnam War. Blood Road won the Sun Valley Film Festival's coveted Audience Award, following the film's world premiere that opened the festival.
Rusch's father died in 1972 when his U.S. Air Force fighter plane was shot down over Laos. Audiences are taken on a powerful journey as Rusch teams up with Vietnamese competitive cycling champion Huyen Nguyen to cycle 1,200 miles of the notorious Ho Chi Minh trail in search of his crash site more than 40 years after his death. The two women navigate the dense jungles of Vietnam, Laos, and Cambodia, discovering a shared humanity that can help heal the wounds left by this historic conflict.
Directed by Nicholas Schrunk and produced by Sandra Kuhn, Blood Road is more than a history lesson, it's a daughter's love letter to her lost father, and a remarkable undertaking fueled by the power of a newly formed friendship.Although Red Bull Media House has been producing films for several years, Blood Road is Red Bull Media House North America's first feature film to be written, produced, directed and edited entirely in-house. The small production crew rode enduro motorcycles with gear strapped to their backs to capture this story despite the many challenges presented by unpredictable jungle terrain.
"Blood Road is a testament to Red Bull Media House's commitment to independent cinema, storytelling and the power of human perseverance around the world," said Scott Bradfield, Senior Vice President of Production and Development for Red Bull Media House North America. "We are very proud of this film, which shares such a unique and inspiring story."
Blood Road will release worldwide in 2017. For more information about Blood Road and where and when it will debut, contact Red Bull Media