Buy One Gift One Free Subscriptions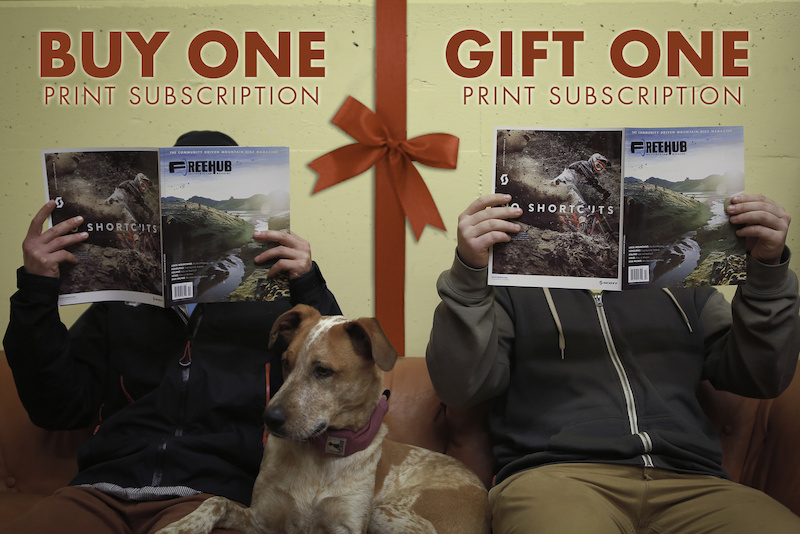 This holiday season treat yourself to a Freehub Magazine subscription and we'll send a gift subscription to a person of your choosing FREE! Order by December 12th to get it there by Christmas with standard shipping. Give a gift that brings the best stories and images from the world of mountain biking to your door 4 times a year. It really is the gift that keeps on giving!
With the newest issue hot off the press, you can look for stories that are dedicated to 'Escape & Adventure'—getting lost on two wheels and exploring the unknown. Check out some of the stories from the issue that ships in time for the holidays.
ORDER YOUR BUY ONE GIFT ONE FREE SUBSCRIPTION HERE
Glaciers, geysers, hot springs and angry volcanoes. Wade Simmons, Stephen Matthews and Chris Winter pedal deep into the land of ice and fire, under the gaze of stony giants. Photo: Mattias Fredriksson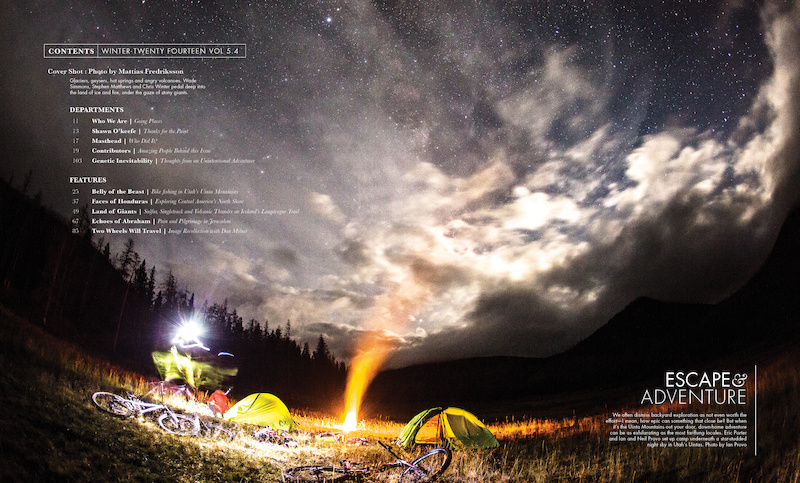 We often dismiss backyard exploration as not even worth the effort. But when its the Uinta Mountains out your door, down-home adventure can be as exhilarating as the most far-flung locales. Eric Porter and Ian and Neil Provo set up camp underneath a star-studded night sky in Utahs Uintas. Photo: Ian Provo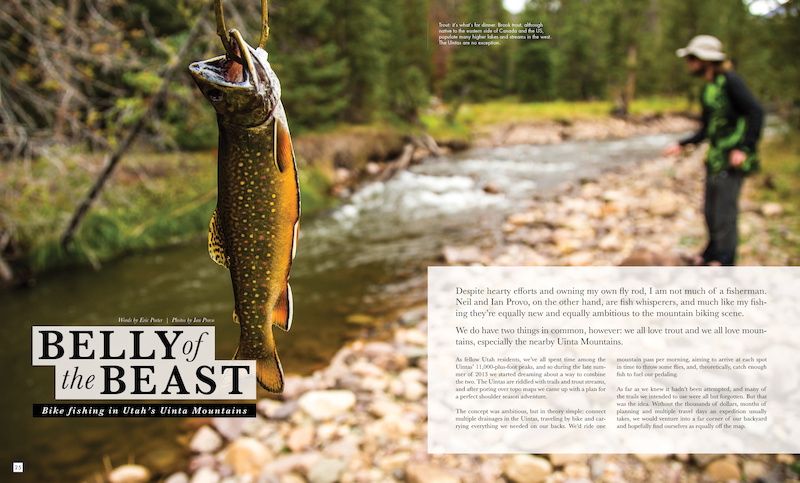 Trout: its whats for dinner. Brook trout, although native to the eastern side of Canada and the US, populate many higher lakes and streams in the west. The Uintas are no exception. Photo: Ian Provo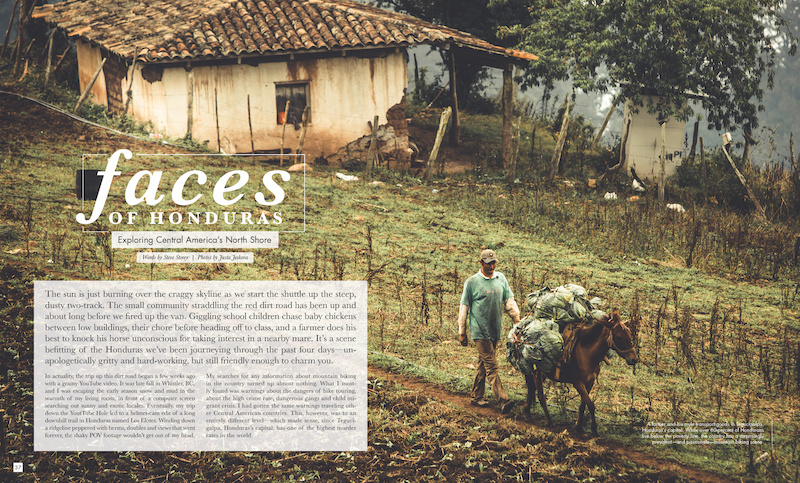 A farmer and his mule transport goods in Tegucigalpa, Honduras capital. While over 60 percent of Hondurans live below the poverty line, the country has a surprisingly prevalent and passionate mountain biking scene. Photo: Justa Jeskova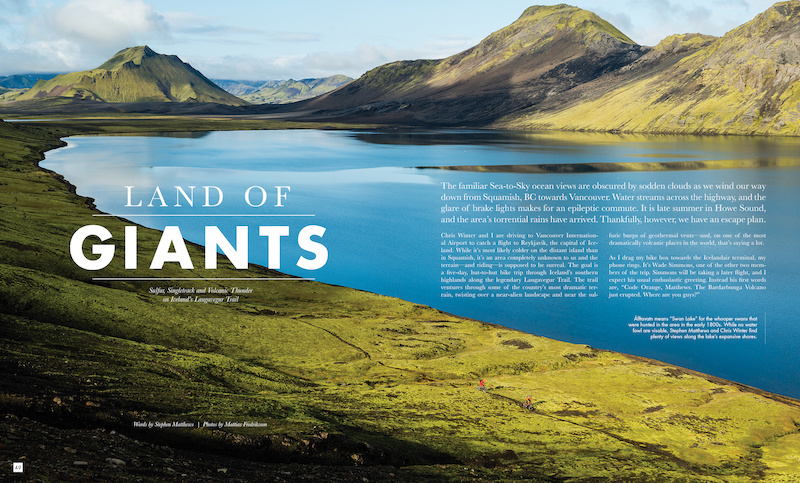 Alftavatn means Swan Lake for the whooper swans that were hunted in the area in the early 1800s. While no water fowl are visible, Stephen Matthews and Chris Winter find plenty of views along the lakes expansive shores. Photo: Mattias Fredriksson
At 172 scorching miles, the Epic Israel is not your traditional pilgrimage. Its brutal length through the Holy Land is sure to test both your strength and faith, whatever that may be. Photo: Alon Ron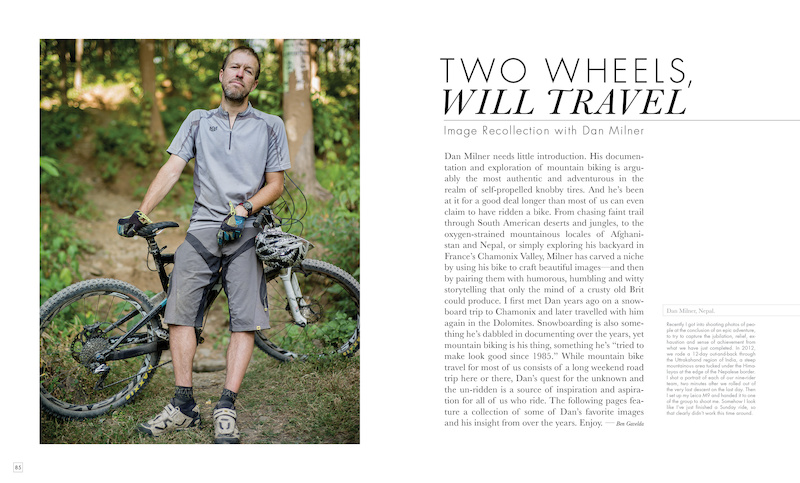 Recently I got into shooting photos of people at the conclusion of an epic adventure, to try to capture the jubilation, relief, exhaustion and sense of achievement from what we have just completed. In 2012, we rode a 12-day out-and-back through the Uttrakahand region of India, a steep mountainous area tucked under the Himalayas at the edge of the Nepalese border. I shot a portrait of each of our nine-rider team, two minutes after we rolled out of the very last descent on the last day. Then I set up my Leica M9 and handed it to one of the group to shoot me. Somehow I look like I have just finished a Sunday ride, so that clearly did not work this time around.
Freehub Magazine would like to thank everyone that has helped make the dream of telling stories a reality… so we want to give back this holiday season. Share the gift of mountain biking and story telling with the 'Buy One Gift One Free' Holiday subscription package.
ORDER YOUR BUY ONE GIFT ONE FREE SUBSCRIPTION HERE