Cam Zink Locks Partnership with CONTOUR
CONTOUR has joined forces with one of the bike industry's most revered riders. Cam Zink, known for his highflying freeride stunts and technical downhill prowess, will utilize CONTOUR's intuitively designed cameras to capture his adrenaline-fueled descents. 
"It's an honor to partner Cam Zink with CONTOUR once again," said Danny Lysenko, CEO of CONTOUR. "He embodies the relentless destruction of the sports boundaries that we seek to capture with our product. His ability to persevere and overcome to create historic spectacles of cycling athleticism so we can watch them again and again is why we exist."

As a 9-year-old outside his Carson City, Nevada school, Cam first began hitting dirt jumps with his older brother. A few years later as a teenager, he turned heads when he won the Junior National Dual Slalom Championship. Since then, he has gone on to win the 2006 and 2010 Crankworx slopestyle competition, the 2010 Red Bull Rampage and the 2010 Freeride Mountain Bike World Tour. While competing at the Red Bull Rampage last fall, he took home the prize for best trick after landing a 78-foot backflip—the largest the sport has ever seen.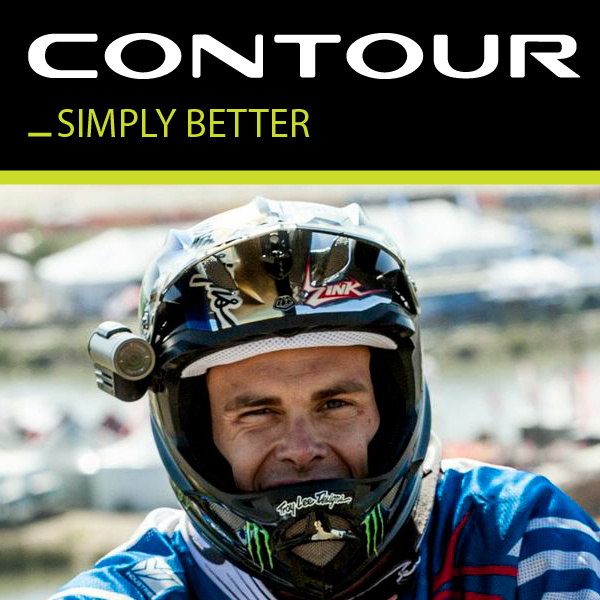 Biking is not all about competitions for Zink, however. As one of the sport's top freeriders, he spends a large amount of time exploring and filming in some of the world's most remote terrain. 

"Whether filming a first descent or a comp run, I rely on my CONTOUR to capture every detail every time I ride," said Zink. "The low-profile and secure attachment system of the CONTOUR are unparalleled and I never have to worry about missing the shot because the on switch is foolproof."