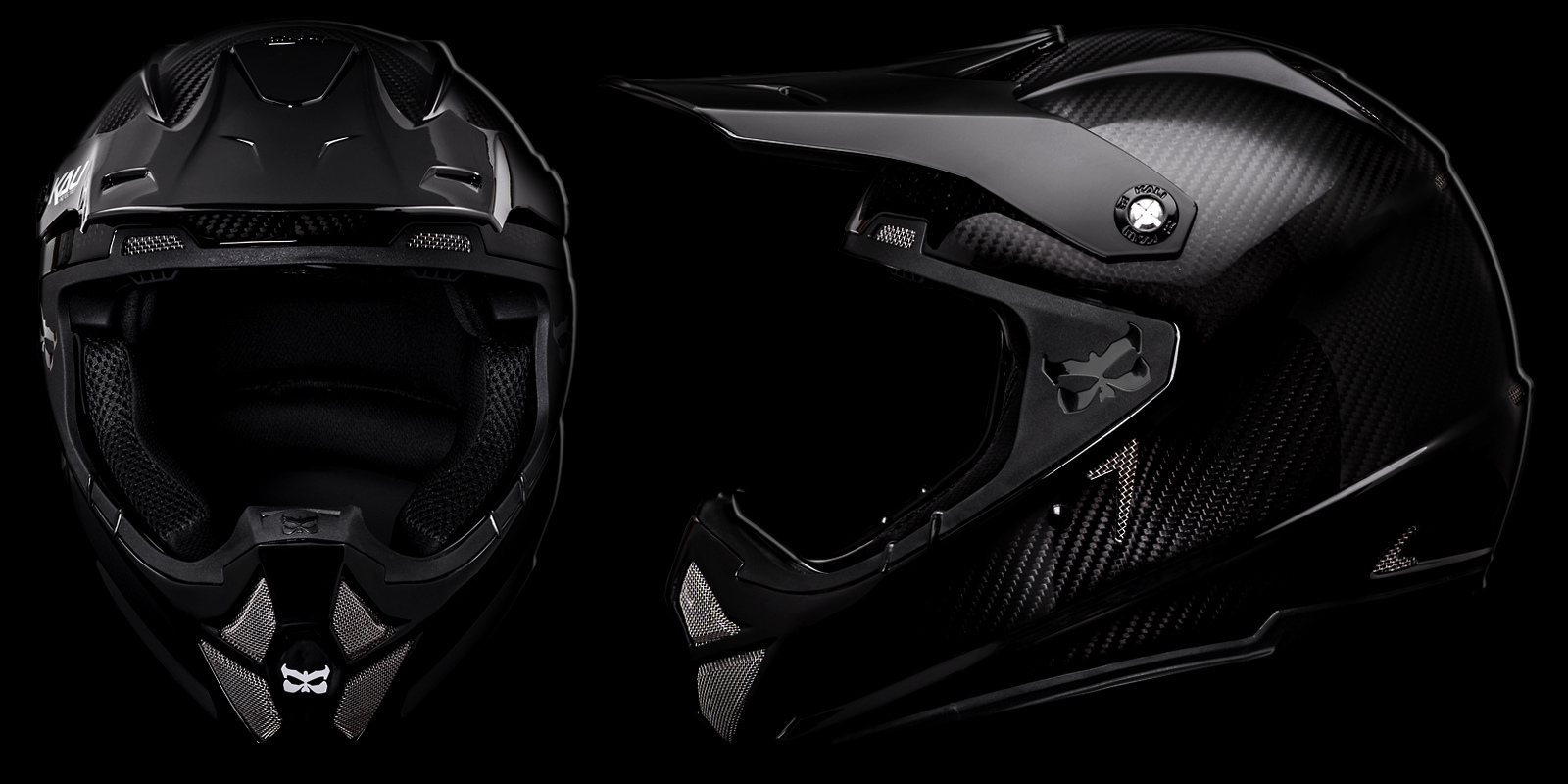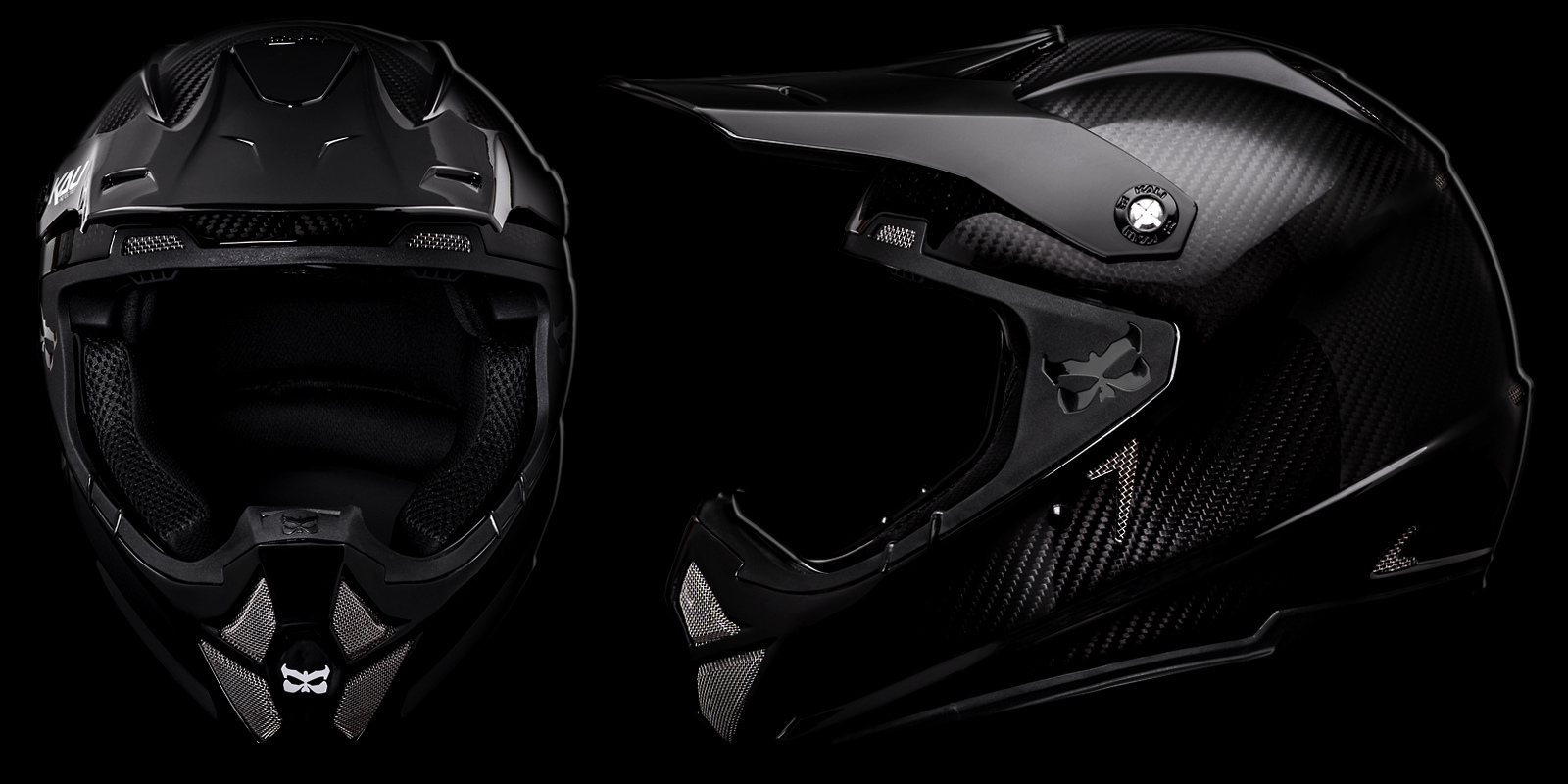 If you're going to crash, you want to do it in a Kali. If DH, Enduro or Moto dirt is in your future, the completely reimagined Shiva 2.0 full face helmet will be perfect for all of your shredding and yard sale commitments.
Kali Protectives is proud to release the Shiva 2.0 and Shiva 2.0 Carbon. Designed for riders who demand exceptional performance and uncompromising comfort, the Shiva 2.0 incorporates Kali's industry leading impact technologies: LDL and Nano Fusion, into a hand lay-up, 1050g* DOT certified helmet.
LDL – LOW DENSITY LAYER
Kali's multi-G impact technology is called LDL. This proprietary impact management system is a low-density layer of viscoelastic cushions placed throughout the interior of the helmet. With the perfect durometer, LDL provides a soft yet resilient layer of protection next to your head as well as a great fit. LDL reduces rotational and oblique impact forces by more than 25%. LDL also significantly reduces low-G and high-G linear impacts.
Here's Nicoli's 30ft crash back in 2015 at Red Bull Rampage. Luckily, he was wearing a prototype Shiva 2.0 Carbon fitted with our LDL system. That infamous crash was precisely recreated in a concussion research lab to measure the impact forces he experienced.
The gray area on the chart below shows twice as many potential G forces that Rogatkin would have been subject to without LDL in his helmet. A 50% reduction in impact forces is a significant advantage when you're launching yourself, and LDL leads the way by combining both rotational and direct impact force dissipation technologies.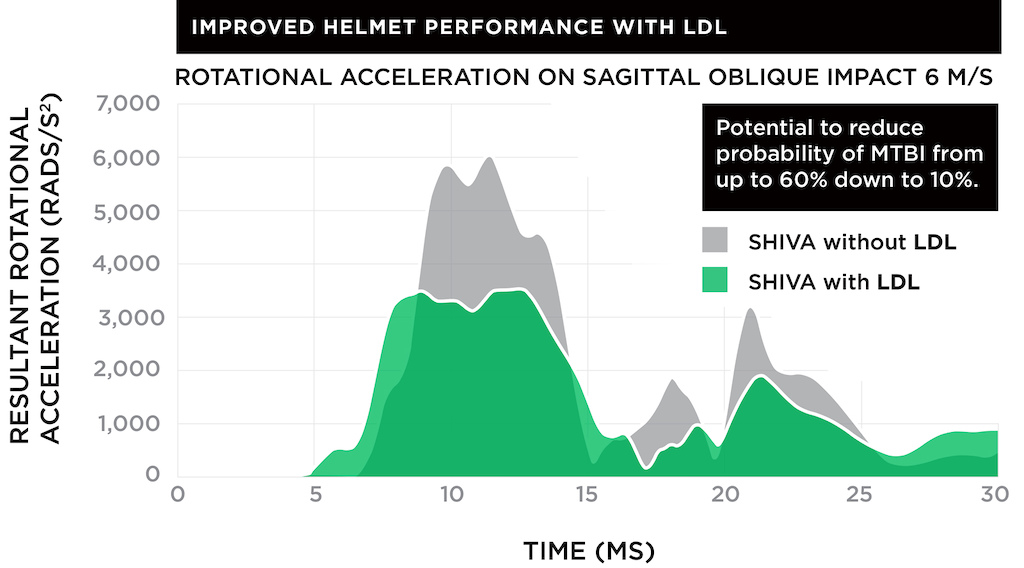 NANO FUSION
Kali's Composite Fusion 3 in-molding technology allowed us to make the first Shiva an incredible 30% smaller and lighter than the average DOT MX helmet without any loss in protection. With Nano Fusion, we fuse acrylic self-healing foam and carbon nanotubes, a material called Casidion, into the EPS foam liner and helmet shell in critical contact areas to reduce impact forces while saving weight. Molded into opposing geometric cones in the Shiva 2.0, Nano Fusion dissipates energy more efficiently and in a smaller volume than any other impact technology. In a crash, impact energy is instantly equalized throughout the Nano Fusion material.
CASIDION
? Improved protection by reducing thickness – Helmets using Casidion are lighter with impact reducing properties during normal use, at speed, and in falls.
? Multi-impact – The viscoelastic properties of Casidion guarantee optimum helmet performance even in prolonged rolling with up to 7 impacts per second.
? Energy dispersion – The Casidion energy driver system provides 40% impact reduction. Impact energy is absorbed and diverted away from the head.
? Temperature resistant – Casidion guarantees maximum protection even in extreme temperatures ranging from -70°C to + 70°C.
SHELL DESIGN
Can safe be stylish? We think so. A sphere is the absolute safest shape you can make a helmet. As soon as you add edges to the helmet shell design, catch points develop and the risk of rotational impact increases. The Shiva 2.0 has a round profile for a reason – it is simply a safer design. We use proven I-beam construction for the chin bar to create a higher section modulus in this critical area. Compared to traditional arc-shaped full face chin bars, an I-beam design is lighter and stronger.
Every aspect of the new Shiva 2.0 has been meticulously engineered for maximum safety and performance. Our
Composite Fusion
in-molding technology fuses the shell and foam liner providing better impact energy management and increased dynamic range. Our helmets are smaller, lighter and stronger. You can read more about our helmet shells
here
.
At Kali, the future of helmet development is always beyond the benchmarks we have already set. With
over a decade
of producing the world's most advanced helmets, Kali adds yet another engineering milestone with the release of the Shiva 2.0 and Shiva 2.0 Carbon. Available at your LBS.
FEATURES
? Two shell sizes – Kali developed new molds to better accommodate a complete size range.
? New Pad System – Thicker pads made of new anti-microbial moisture wicking materials means the Shiva 2.0 is cooler, dryer, and more comfortable. Pads and liner are machine washable for easy cleaning.
? Pop-Lock Visor – A breakaway visor system that separates on impact eliminating visor catch points and reducing rotational impact forces.
? Accessory Mounts – The Shiva 2.0 mounts allows riders to quickly and safely attach lights or POV cameras.
SPECS AND PRICING
Shiva 2.0 Carbon
? Weight – 1050g / 37 oz (size medium)
? Color – Gloss Carbon
? Certifications – DOT, ASTM F1952, ASTM 2032, ASTM F2040, CPSC, EN 1078
? Sizes – XS, S, M, L, XL
? MSRP –
$550 USD
Shiva 2.0
? Weight – 1190g / 42 oz (size medium)
? Color – Matte Black/Lime, Black/Red/White
? Certifications – DOT, ASTM F1952, ASTM 2032, ASTM F2040, CPSC, EN 1078
? Sizes – XS, S, M, L, XL
? MSRP –
$350 USD