"
This is a massive project for us and mountain bike industry,
" says Freeride Entertainment's director and founder Derek Westerlund. This film has been in development for over two years and a ton of work has gone into the concept and screenplay to bring this film to the big screen and to the core fan base in the spring of 2018.
The film will celebrate the DNA of Freeride Mountain biking and bring the audience on a three-decade journey with the pioneers, visionaries, and industry masterminds that pushed the sport and got it to where it is today.
| | |
| --- | --- |
| | The story of our sport has been simplified over the years and there is so much to it that people have never really stopped to think about. There has been tons of sacrifice and controversy. We are now a few generations deep in freeriding and the younger audience deserves to know where it came from and where the roots really are – Derek Westerlund |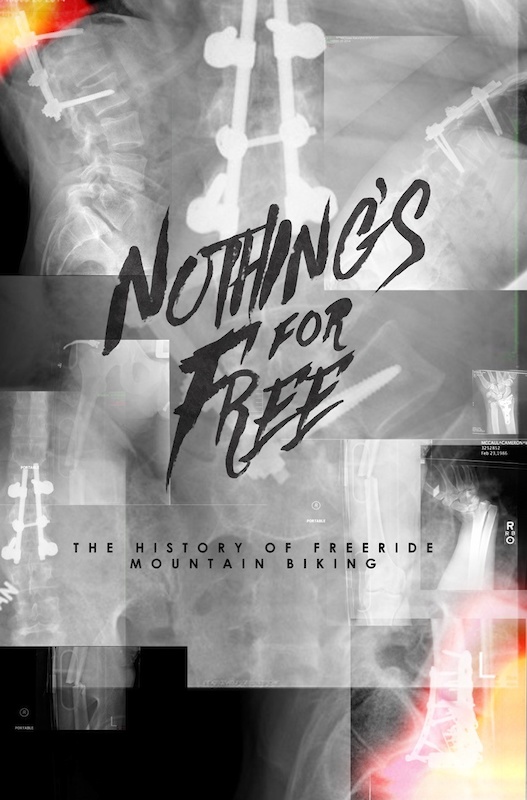 ---

This is a major announcement for the bike industry. Tell us how the project came about?
To be honest this has been in the works for a few years. With these legacy projects, the timing has to be right. The bike industry has changed a lot since the height of freeriding in the 2000's. We now have a whole new generation of rider that has no idea really where the roots and DNA of freeriding came from. They know all the big names now and probably a few from the past but no real understanding of how the sport was born.

Why is it important to tell this story now?
We are now going into almost the 4th generation of Freerider. The sport is alive and well in some senses and dead in others. I think it is super important to recognize everything and everybody who got us here. It is really no different than we have seen in other sports whether it be the Bones Brigade in Skateboarding or Riding Giants in Surf. When people watch these films they learn a lot about the people involved, the behind the scenes business, good and bad, and gain a new appreciation for what they are doing.

Can you tell us a bit of what to expect from the film?
There are a lot of people that have had to come together to make a project like this possible. You are going to get some epic new action scenes with riders of different generations ripping together as well as all the best of the best from the past. The story is going to be told by people who really changed and had an impact on the sport. There are athletes, filmmakers, industry icons, and more.

Will it be essentially an NWD highlight reel with interviews?
Ha Ha. No, not at all. This film goes way back beyond those days to the earliest days of Hans Rey who is celebrating his 30th year with GT this year. A bunch of the OG filmmakers are involved and the film pays homage to those guys as much as anyone. Greg Stump the famous ski filmmaker who was a massive inspiration to Christian Begin and Bjorn Enga of Kranked and the director of Pulp Traction, the movie that really broke freeriding as we know it. Digger with North Shore Extreme, us with NWD and much, much more.

All those people under one roof? That must have been hard to pull off.
I'm not going to lie….there is a lot of politics involved and work gone into making it all succeed. Christian Begin is working on a really cool project about the roots of the sport in BC and those early years of Kranked etc. so we have had to make sure we are not cannibalizing each other's stories but they are radically different in the end. Getting back together with those guys after 20 years is pretty cool. There was a lot of bad blood along the way but we have all grown up and our lives have changed a lot. It's easy to put the ego's aside when you sit back and really look at it this way. WE STARTED THIS SHIT!

Why this and not another big film like Where the Trail Ends?
The time is right. We have kicked around some other big films. Clay Porter and Freeride have been talking for awhile about a mega project but it is really hard to pull off those kinds of things in action sports these days. Clay has a wicked project coming out with Fairclough that people will be very stoked on. From what I have seen it is f*cking awesome. With a film like that, he is just doing it with one of his best friends. Taking his time and has no pressure to release on any given date.
The whole business model is tough. The sponsorships are just not there. There are very few people with money in the mtb industry and things seem to be getting tighter every year. We almost decided to crowd fund NWD 11 at one point as there has been so much demand for shred flicks. Hard to say. I need to keep reminding myself of why we kind of got out of it in the first place as the writing was on the wall. The internet has changed things. What people used to spend all year working on as a film segment people are dropping 2 or 3 of those a year just to keep their sponsorships going these days.
This film just seems to be the right thing to do.

When are we going to see this hit the streets?
Production is happening now. The film is going to drop in theaters and available for the consumer Spring 2018. The world will get a tease next year. Get ready to hold on. We are pulling out all the stops and it's going to be awesome.
The film is a progressive timeline as told by:
Hans Rey, Danny Macaskill, Brett Tippie, Wade Simmons, Richie Schley, Josh Bender, Tarek Rasouli, John Cowan, Kyle Strait, Darren Berrecloth, Aaron Chase, Cameron McCaul, and Brandon Semenuk.
And features:
The Laguna Rads, Greg Stump, Mike Sinyard, Christian Begin, Bjorn Enga, Derek Westerlund, Todd "Digger" Fiander, Dangerous Dan Cowan, Andrew Shandro, Scott Markewitz, Bryson Martin, Robbie Bourdon, Jeff Lenosky, Tyler "Super T" Klassen, Cedric Gracia, Thomas Vanderham, Kirt Voreis, Cam Zink and Paul Basagoitia.
---
MENTIONS: @Freeride