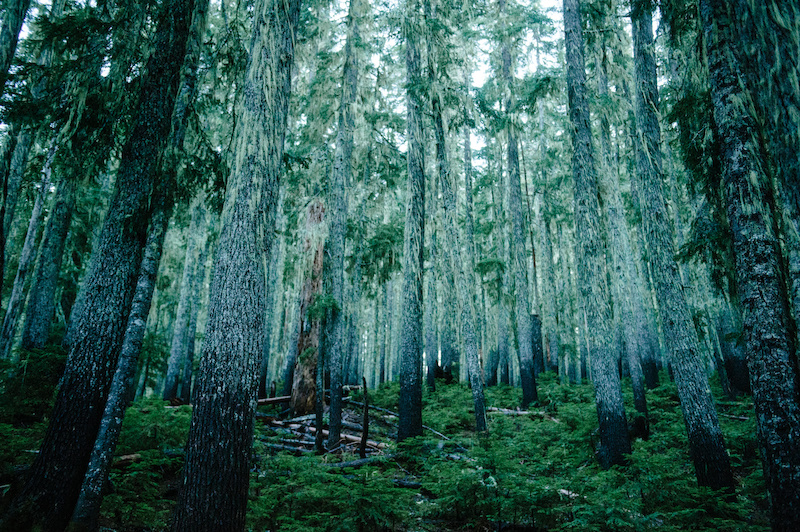 Photo: Paris Gore
September 24th marks the start of the inaugural Trans-Cascadia; a four-day, twenty-one stage enduro race in Oakridge. With approximately 32,000 feet of descending on deep loam in Oregon's backcountry, the course has been carefully designed to weave a mix of fan favourites and little known gems that will leave the riders at the end of each stage dreaming about the next day of racing. The race will follow a blind racing format with maps released only during the event and no allowances for practice runs. Trails will be accessed by uplift service and pedalling.
Photo: Paris Gore
The focus of this multiday event is to highlight the special and unique terrain that Oakridge has to offer and bring awareness to it as a mountain biking destination. All proceeds will go to supporting trail development in the area, specifically to fund necessary environmental studies required for new trail development. Limited to only 100 racers to ensure maximum riding enjoyment while limiting the impact on the beautiful and rugged terrain of these Oregon woods, the Pro Fields are shaping up to be an exceptionally competitive and colourful group.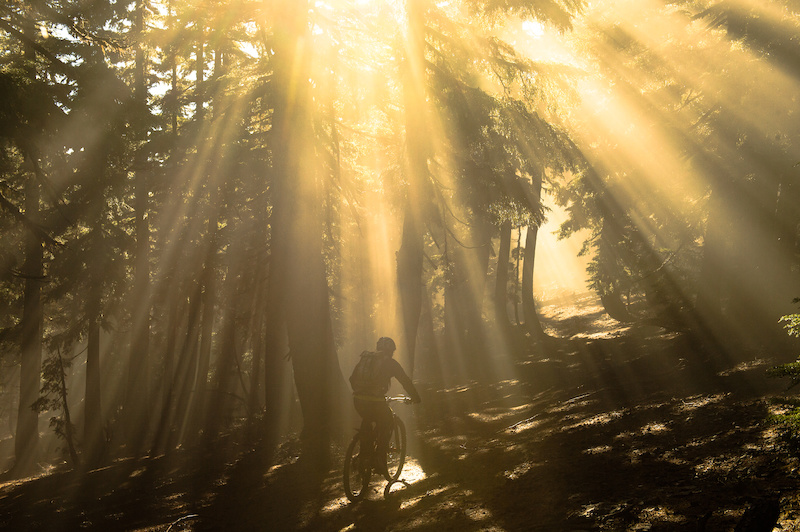 Photo: Paris Gore
Among those vying for, not only their spot on the podium, but also the $8000 in prize money is a near all American Pro men's field; Mark Weir, Barry Wicks, Logan Wetzel, Craig Harvey, Luke Strobel, Kyle Warner, Cody Kelly, Allan Cooke, Scott Chapin, Darrin Seeds, Nick Hardin, Matt Blake, and Lars Sternberg. Trying to prevent an all American podium will be our northern friends, Canadians; Kris Sneddon and Geoff Kabush. From the experienced mountain man Mark Weir, to the youthful character that is Luke Strobel, and from the lanky and seasoned stage racer, Barry Wicks, to his teammate from the true north strong and free, Kris Sneddon – who will take the top step on the podium is really anyone's guess.
Luke Strobel at the 2014 Canadian Open.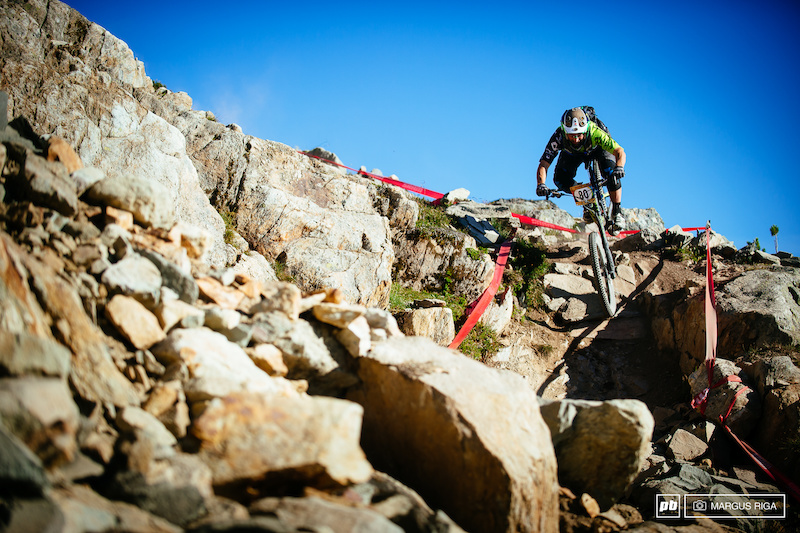 Mark Weir at the 2015 EWS in Whistler.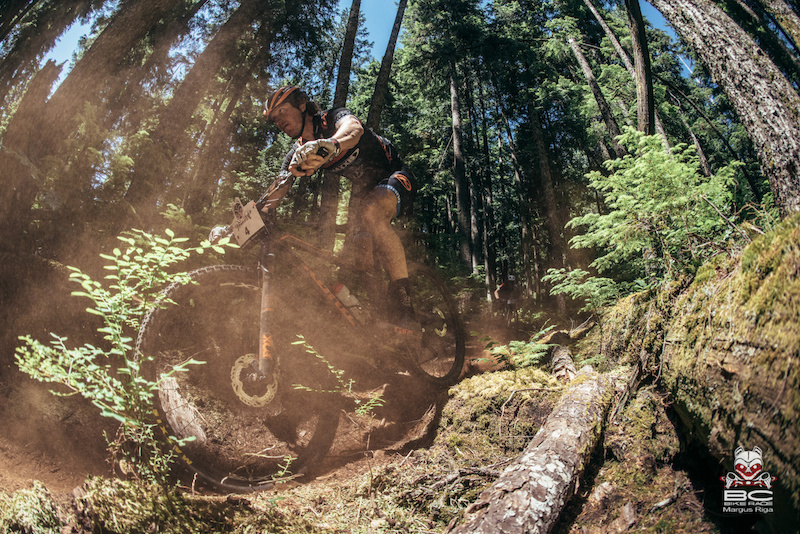 Barry Wick at the 2015 BC Bike Race
The Pro Women's field is up for grabs with another potential $8000 for the top three podium spots available. Currently the competition lies between the United Kingdom's, Rachel Walker, and a stacked field of Smith athletes; Liz Cunningham, Sarah Rawley, and Pip Hunt. With ten female entrants the race is committed to offer equal prizing money between the Pro Men's and Pro Women's categories.
Custom jerseys have been designed to commemorate the race and are available for purchase here.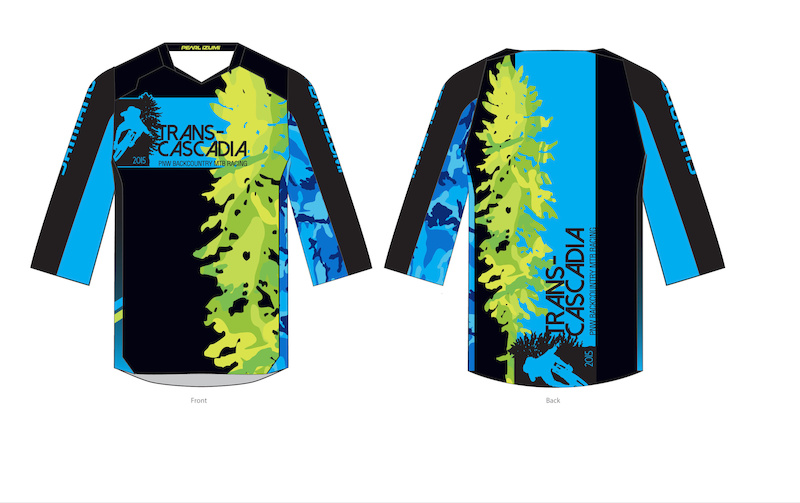 With a camaraderie driven basecamp experience, camping under the stars, and gourmet meals, the racers are guaranteed an amazing experience on and off the bike. Registration is limited so don't miss out! Sign up by Wednesday, September 16th for a true Pacific Northwest race experience.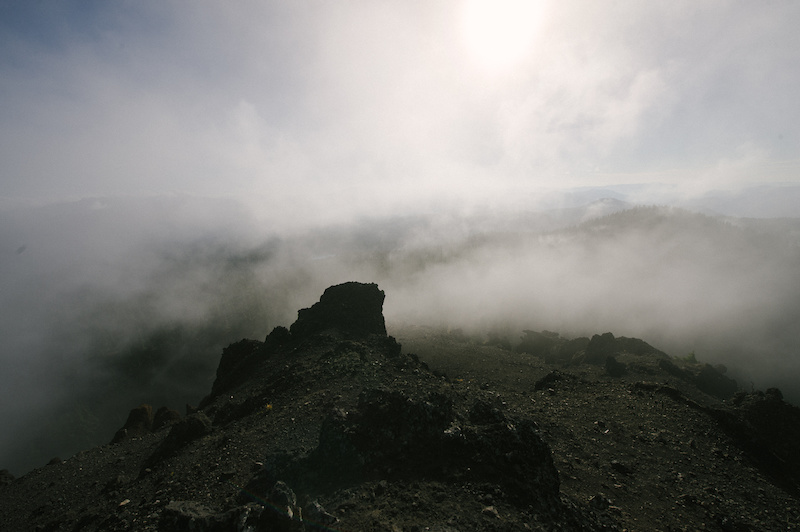 Photo: Paris Gore
Sponsors
Shimano, PRO, Chris King, Pearl Izumi, SMITH, Travel Oregon, Modus Sport Group, Clif Bar, Spot, Stiegl, Clif Family Winery,Defender, One-Left.com, The U.S. Forest Service, OBRA, and Oregon Adventures.
About the Promoters
Modus Sport Group – Modus Sport Group understands that mountain biking is not just a sport, it's a way to grow an appreciation for the world that we live in, we feel that this is critically important and we understand that it takes effort and work to insure this experience for the generations of riders to come. As Trails Stewards we hope our work will open up new areas of riding and contribute to maintaining current trials in order to create lasting and sustainable riding areas that will be ridden and enjoyed for years to come. For more information visit Modus Sport Group.
---
MENTIONS: @shimano / @SmithOptics