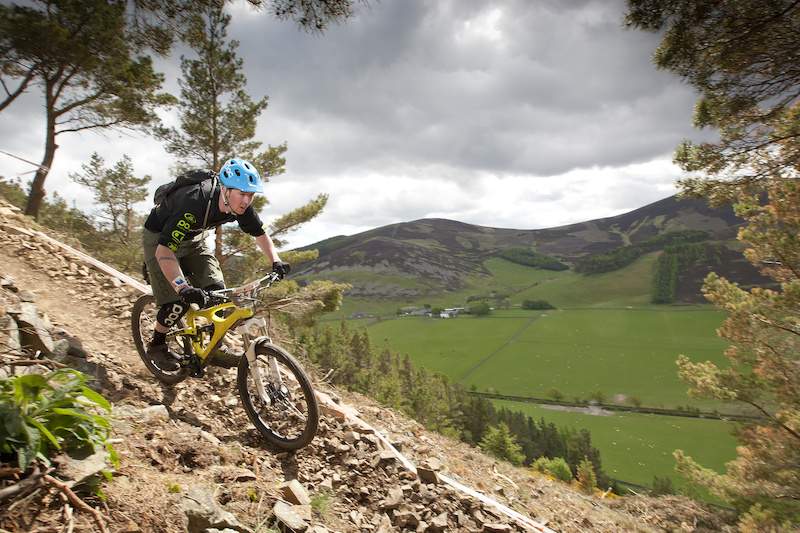 Taking place over the weekend of May 31st, the race will span two days and be divided into two categories – Enduro 1 and Enduro 2. Riders entering into the Enduro 1 category will face strict liaison times that are designed to test the best racers. Those entering the Enduro 2 category will have a little more margin for transitions, but will still face a tough two day schedule of racing on some of the UK's finest enduro trails.
There's plenty to offer non-racers too, with a huge mountain bike expo taking place in the centre of Peebles on the banks of the River Tweed. Entry to the expo is completely free and will feature some of the world's biggest mountain bike brands, as well as food, entertainment and the chance to spot some of the sport's biggest names. There are also hundreds of miles of top quality trails to explore on your bike – how else are you going to bag the best spectator spots for what is bound to be an incredible race?
Entries for the Santa Cruz TweedLove World Enduro presented by Sweet Protection open at 1700 GMT on Wednesday, February 19 through www.enduroworldseries.com. For more information about TweedLove festival visit www.tweedlove.com
Tweedlove from Calum Darling on Vimeo.