The riders are in the desert and digging their ultimate line for the notorious Red Bull Rampage with Thomas Genon, Brett Rheeder and Nicholi Rogatkin all neck and neck in the FMB Diamond Series standings. Without doubt, the Red Bull Rampage is the gnarliest freeride event of them all and when the dust has settled, will crown one of them the 2015 FMB World Champion. Due to predicted thunderstorms at the weekend, the finals have been moved forward 24 hours – tune in LIVE on Red Bull TV this Friday, October 16th from 6:30pm CEST to be first to find out who claims the win!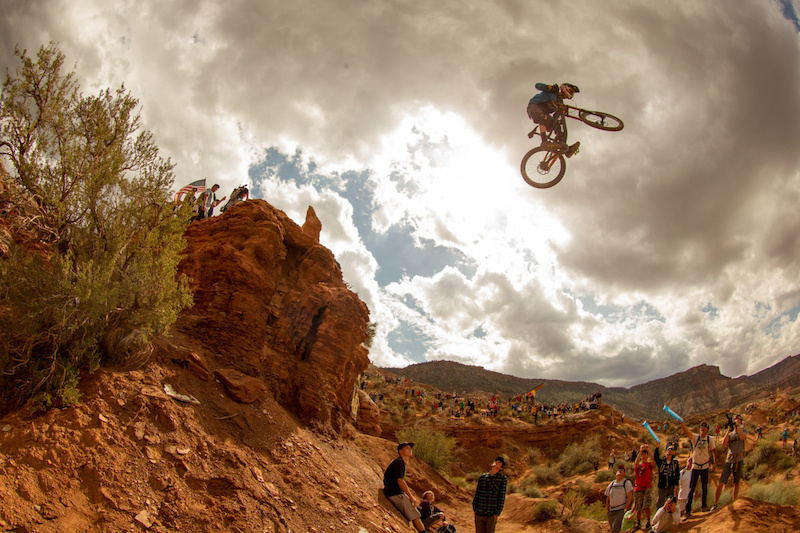 Three hundred – that is how many points separate the top three riders in the FMB Diamond Series after a year of progressive and rad slopestyle contests. But out in the Utah desert, Brett Rheeder, Thomas Genon and Nicholi Rogatkin have swapped their slopestyle rigs in favour of their big bikes and we all know things are going to get wild!
Six– the numbers of days the athletes have to dig, shape and ride their lines before qualifying on Thursday 15th October. Not very long considering this desert environment in Utah, the gnarliest terrain known to mountain bikers. The madness began last weekend and only now are the first riders testing their lines and dialing in the details. Follow the build on redbull.com/rampage.
One – at the end of it all, only one rider can claim the series and become the 2015 FMB World Champion. Brett Rheeder has been reeling in the title for years but Genon and Nicholi have been on Rheeder's rear wheel all season! Thomas Genon will drop in at Red Bull Rampage with just a slither of advantage over Rheeder (20pts).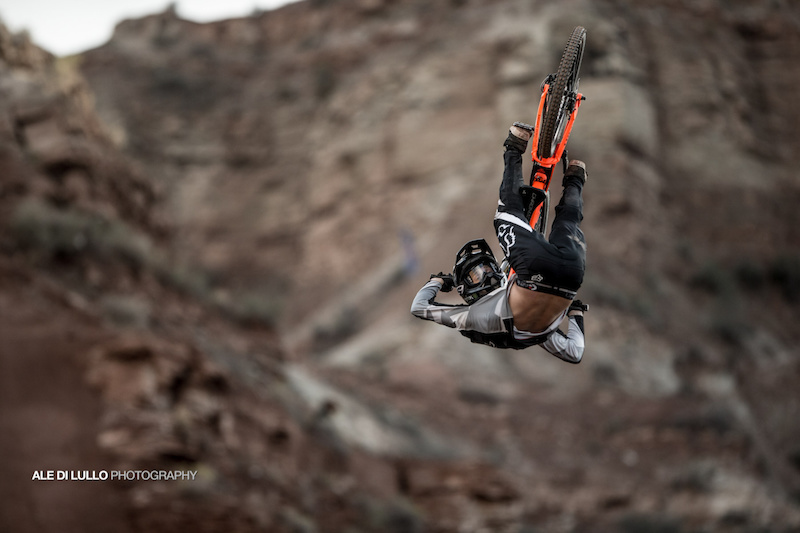 While the 2015 FMB Diamond Series is in their grasp, all three athletes and every other contender at Red Bull Rampage will be happy to nail the run they want and show the world that they can ride this iconic mountain with style. On Friday, millions of fans from around the world will be rooting for their favorite riders and enjoying what is gearing up to be the maddest show in Rampage history. Make sure you tune in live for the final battle of the FMB Diamond Series exclusively on Red Bull TV on October 16th at 10:30am MDT / 6:30pm CEST.
Red Bull Rampage global viewing times:
Friday, October 16th – 10:30am MDT
Friday, October 16th – 6:30 pm CEST
Friday, October 16th – 4:30 pm GMT
Friday, October 16th – 1:30 pm CLT
Friday, October 16th – 9:30 am PDT
Friday, October 16th – 12:30 pm EST
Saturday, October 17th – 2:30 am AEST
For all the behind the scenes stories and a look back at photos and videos from the last nine events, go toRedBull.com/Rampage!
We will see you the desert!
More information about the FMB Diamond Series can be found on the FMB World Tour website: www.fmbworldtour.com

---
MENTIONS: @redbullbike / @FMBA