Freedom Chair – MTB for Your Arms
GRIT is launching the Freedom Chair, an off-road mobility device that helps people with disabilities move beyond the pavement. Like an arm-powered mountain bike, the Freedom Chair enables people to travel off-road on trails and in parks, places where regular wheelchairs get trapped.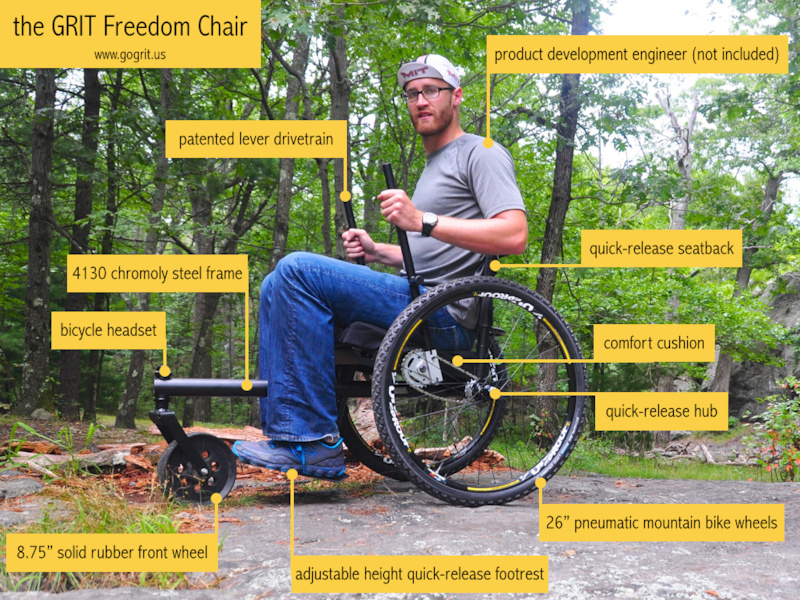 The Freedom Chair is now available for pre-order on the crowd-funding site Kickstarter, which is being utilized by the team to raise $50,000 towards their first production run. With a planned retail price of $3,000, the Freedom Chair is half the cost of similar products for sale in the United States. The GRIT team is also offering a number of other "backer rewards," enabling people to support the team by purchasing related items or by donating chairs to people who cannot afford them themselves. Since meeting their goal in 5 days by selling almost 20 Freedom Chairs, GRIT is introducing a number of stretch goals. At $75,000 they will offer custom powder coating and at $100,000 develop a beach kit utilizing fat bike tires. 

The Freedom Chair is an improved version of the LFC, which the team designed while students at the Massachusetts Institute of Technology (MIT). The LFC and Freedom Chair both feature a unique lever drivetrain, helping people with disabilities roll over obstacles and travel efficiently over long distances. The LFC has been in production since 2012 and over 1,000 have been distributed around the developing world."As engineers, there's no better feeling than seeing something we've designed change someone's life," said CTO and co-founder Mario Bollini. He's worked with other members of the GRIT team since 2007 to design mobility solutions that can handle the rough terrain faced by people with disabilities in developing countries. Over the past two years, GRIT has worked closely with wheelchair riders around the United States to adapt the LFC to their unique needs. "The Freedom Chair appeals to a wide audience of riders, from returning veterans who want to get back on the trail, to parents who want to roll off the pavement to watch their kid's soccer games," said Tish Scolnik, CEO and co-founder.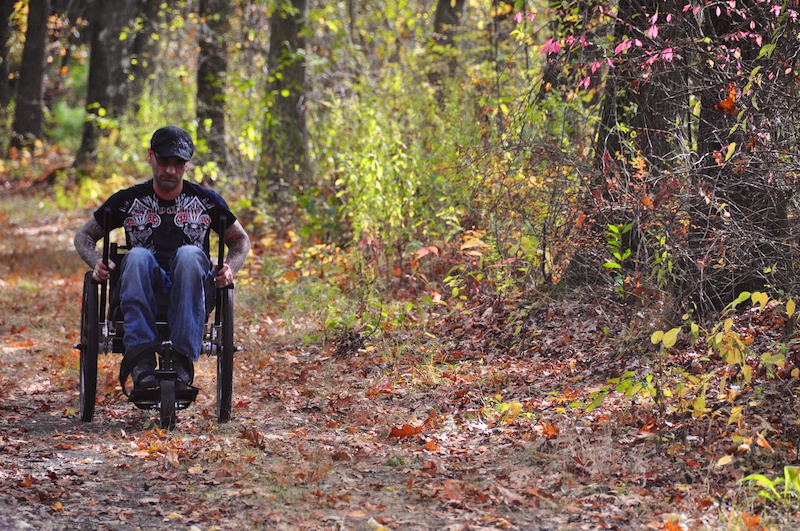 GRIT has also worked closely with local bicycle shops to make sure that the Freedom Chair is easily repairable, allowing riders to sidestep the costly medical device supply chain. "By using bike parts on the Freedom Chair we can create a high performance product that is also easy to repair," said Ben Judge, product development engineer and co-founder. An avid cyclist, Judge is excited to be part of the Freedom Chair project. "Getting people off-road is a huge quality of life improvement. I'm excited to share my passion for the trail with a new audience" he added.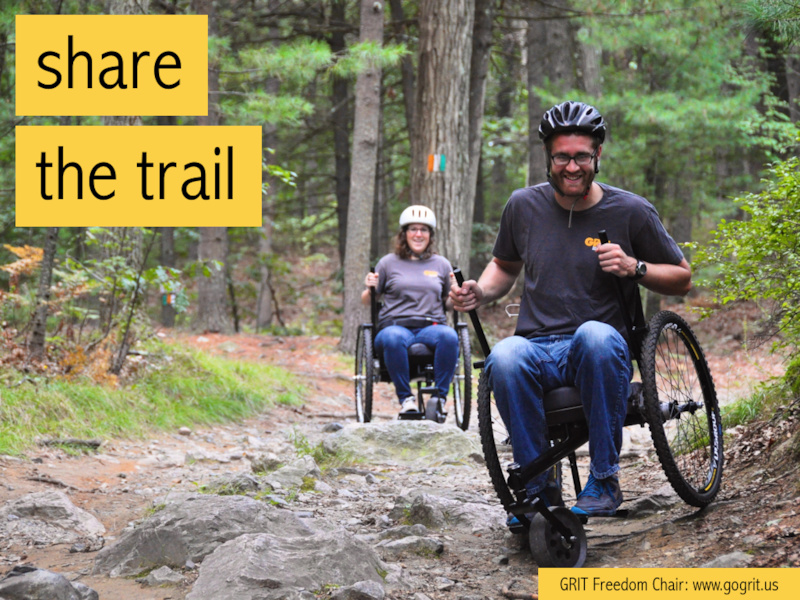 GRIT is working with manufacturers around New England for its first production run. "Working with local manufacturers helps us to get a high quality product to market quickly," Bollini said. The Freedom Chair's Kickstarter campaign will run until December 30, 2014. GRIT plans to start shipping Freedom Chairs in May of 2015.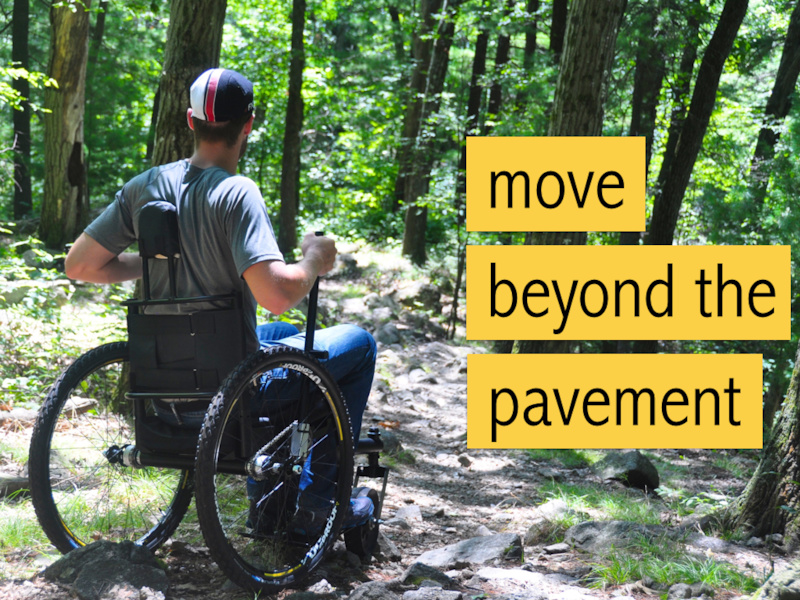 For more information, please contact Ben Judge at [email protected]. 

About GRIT
GRIT is a social enterprise startup based in Cambridge, Massachusetts. The founders met while studying mechanical engineering at MIT, and have been working together since 2007 when they started working indeveloping countries. They founded GRIT to make the Freedom Chair a reality. GRIT has been recognized by MassChallenge, Fast Company, TEDxBoston, R&D 100, and more.