Ghost Bikes Team Announced for 2015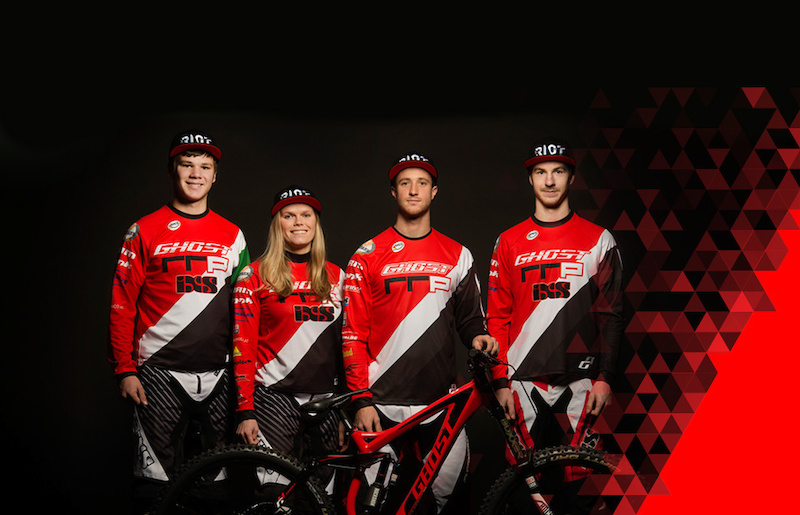 Georg Danner proudly presents new additions to the GHOST-RRP Team. In January 2015, Johannes von Klebelsberg from Italy and Jana Bártová from Czech Republic joined the Downhill Team around German rider Johannes Fischbach and AustrianDavid Trummer.
The first full GHOST-RRP Team appearance was at the race weekend Prague for the third and final race of the Downmall 2015 series."We jumped at the chance for us all to meet all here on this race weekend and used the opportunity to do a team photo shoot. I'm proud to welcome two new successful and motivated riders to the team" said Georg Danner ,Team Manager GHOST-RRP Team.
During the past few weeks, Johannes von Klebelsberg and Jana Bártová have been getting accustomed to their new GHOST bikes and are very pleased with them so far. The new Italian team rider from Bozen said, "I'm super happy to start the new season with the GHOST-RRP Team, and I'm excited to give full gas on my new GHOST!"
The three-time Czech National Downhill racer Jana Bártová is also very happy to be in the team. The young Czech rider is the most successful woman in Czech Motocross history. Her 6th place at the World Championship and her 19th place in the overall ranking is still unbeaten. "I´d like to be in Top 10 at World Cups and the World Championship, as well as win the IXS European Downhill Cup. My favorite track is Val di Sole and Méribel. I love adrenaline sports; that´s one of the most reasons why I´m riding downhill."
The two new additions will help build a better team structure around the German Downhill Champion Johannes Fischbach and David Trummer, who earned 1st place in the 2014 IXS European Cup overall ranking.
---
MENTIONS: @GhostBikes