GT Bicycles Welcomes Grant "Chopper" Fielder to World MTB Team
GT Bicycles, a brand of Cycling Sports Group, has announced world-class free-ride and dirt jump shredder Grant Fielder has joined the growing GT Bicycles family as an International Wingman. Grant, or "Chopper" as he is better known, will be representing GT in dirt jump contests, free-ride events, and during his own Star Cycling youth bike clinic program.
Star Cycling is a learning-based cycling program designed to encourage and help school aged kids ride their bikes with more confidence and skill, and to do so in a relaxed atmosphere. To date, the program has proven to be very popular with schools and youth organizations in Southern England. Grant aims to grow Star Cycling further across the country, and he'll be riding GT bikes during the program, along with providing GT demo bikes for kids to try out.
Grant is a highly accomplished dirt and contest rider, having been a multiple UK King of Dirt Champion. Other accomplishments include winning both the Cowan's Backyard Jam USA and Whitestyle contests, placing on podiums at Les De Alpes Slopestyle and Dirt Wars, and more recently winning the Invitational NEC Dirt Jump contest. His successes have been showcased in multiple magazine features and front covers.
Grant says, "Having been at the forefront of the dirt jump and free-ride scene here in the UK, my goal has always been the same; enjoy every moment on my bike. This has clearly enabled me to pursue my childhood dream of becoming a professional rider, which has still kept me going today."
Fielder is definitely keen to be part of GT again, as his first bike was a GT – "Now reliving my roots on my first GT, this year will certainly show why I started riding in the first place. I can't be happier to ride for such a well-established brand like GT. To be added to a team which has consisted of the world's best from past to present, makes me feel extremely proud."
Grant will be riding a selection of GT Bikes, including the La Bomba, Force X Pro and Distortion.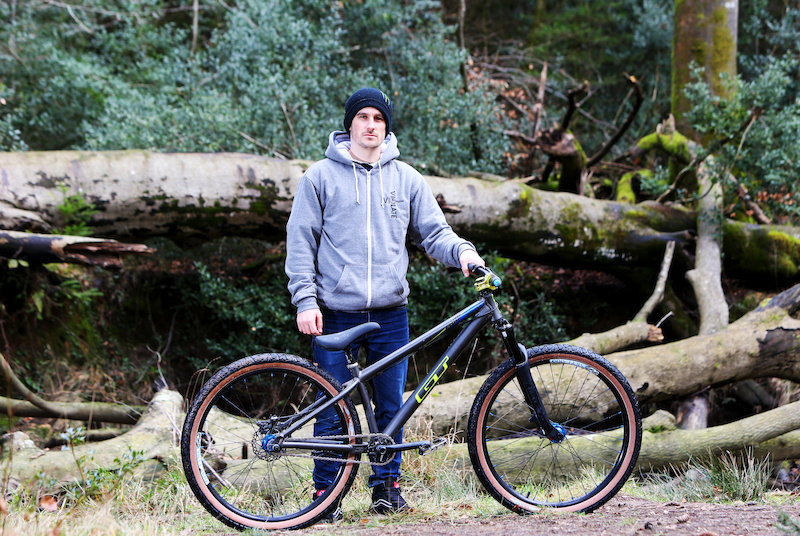 ---
MENTIONS @GTBicycles / @choptongpo
---
About GT Bicycles
Since 1972, GT has provided riders of all ability levels with a trustworthy, reliable, rock-solid bike they need to push their own personal limits, and the limits of cycling. Their legacy is instilled in every GT design, be it a BMX, mountain, road, or pavement bike. For more information about GT Bicycles, please visit www.gtbicycles.com.
GT is a brand of Cycling Sports Group and part of Dorel Sports, which includes the brands Schwinn, Mongoose, Caloi, IronHorse, Kid Trax, Charge, Guru, Fabric and SUGOI. Dorel Sports is a segment of Dorel Industries (TSX: DII.B, DII.A), a world-class bicycle and juvenile products company. Dorel Juvenile's powerfully branded products include global juvenile brands Safety 1st, Quinny, Maxi-Cosi, Bébé Confort and Tiny Love, complemented by regional brands such as Cosco and Infanti. Dorel Home Furnishings markets a wide assortment of both domestically produced and imported furniture products, principally within North America. Dorel Industries Inc. has annual sales of US$2.4 billion and employs approximately 10,500 people in facilities located in twenty-five countries worldwide.