Hafjell Bike Park Damaged in Flood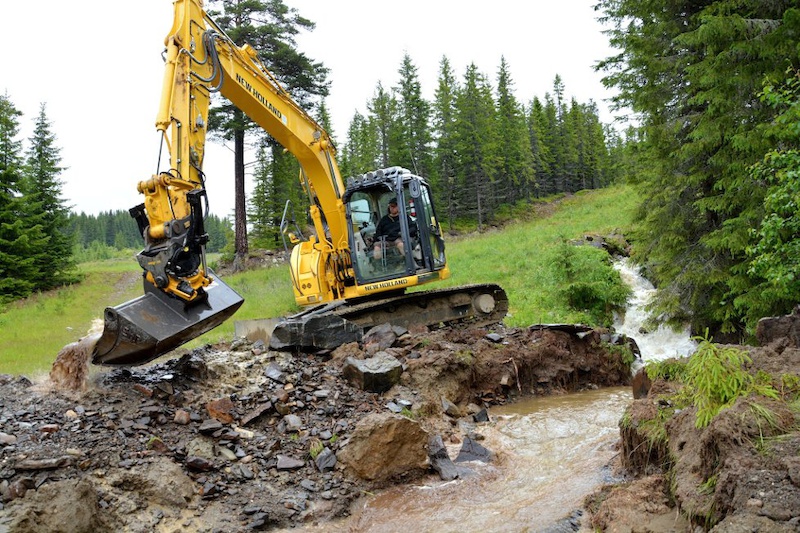 Some of you may know already, but there has been some major damage to Hafjell recently, caused by heavy rains and flooding. The bottom half of the World Cup track has been severely damaged, with up to 2 meter deep ditches in sections which used to be fairly smooth and high speed. It's going to take a fair bit of work to repair the WC track in time for the World Championships, and the track almost certainly won't be the same as in years past.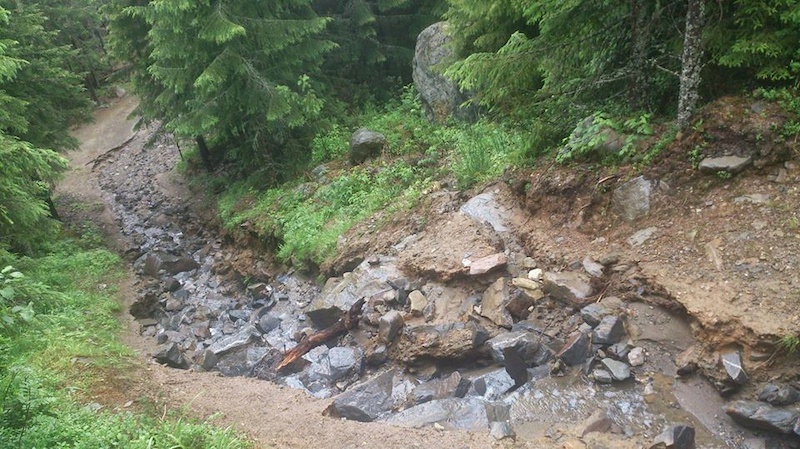 The bike park will be closed until this Friday 11/07/2014 and it's believed that everything below the mid-station will be closed for longer.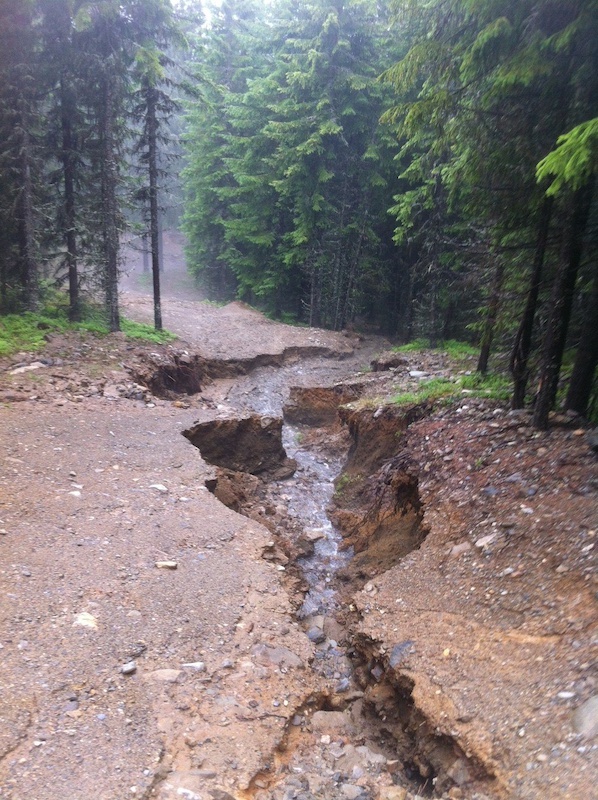 The workers in the Bike Park have today been focused on saving buildings and lifts, once this work is done, the trails can begin to be repaired. Luckily there's no significant rain forecast for the rest of the week.

No news articles in English yet, but here are some Norwegian articles:
www.gd.no/sport/article7465475.ece
www.terrengsykkel.no/index.php?id=5340



Trail Reports: Hafjell Bike Park
www.trailforks.com