Hand Bike Category added to DVO Suspension Reaper Madness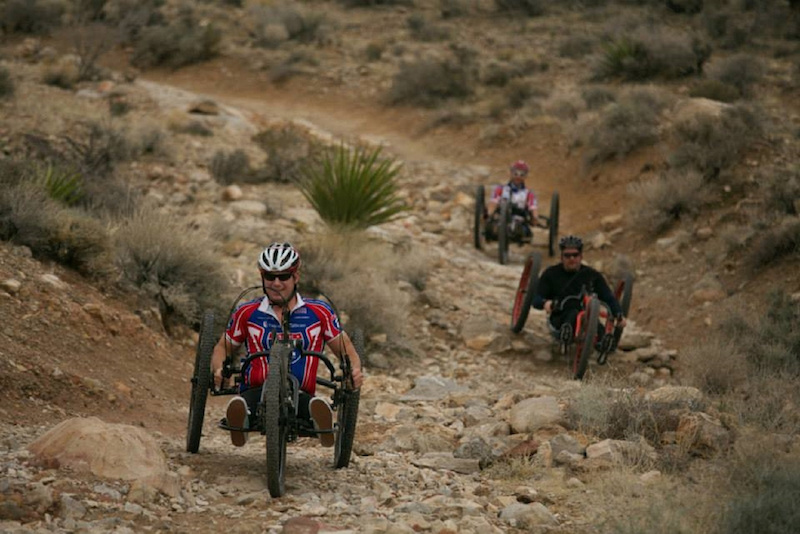 Online registration closes tomorrow (3-10) at midnight. Onsite registration opens at the venue at 9:00 am on Friday March 13, 2015.
1.Bill Lasher, of Lasher Sports has brought us the 1st ever, Hand Bike Category for the Super D competition. Hand Cyclists will use a different trail for the 1st 3/4 of the Super D race, then all Hand Cyclist will join the main SD course and share the same finish line for the last 1/4 of the race track. This Hand Bike category is sponsored by the Ride 2 Recovery/ Project Hero Las Vegas. 25% of proceeds will go directly back to the Ride 2 Recovery program. This promises to make the Super D finish one to remember as these hard core athletes cross the finish line.
2. MTBparks is extending the pre-season launch special of the MTBparks Pass for Reaper Madness racers. Sign up at the race and save $50 off the pass. Free tickets now include days at Angel Fire, Crested Butte, Snowmass, Steamboat, Big Sky, Grand Targhee, Silver Mountain, Stevens Pass, Whiteface and more. Riders also get 50% off All Mountain Cyclery's Bootleg Canyon Shuttles through the end of the year too! Stop by the MTBparks tent to sign up and learn more.www.mtbparks.com/pass
3. New event sponsors include; Escape Adventures and Xensr. Xensr will be joining MTBparks this weekend to demo the new XensrAir 3D motion tracker. XensrAIR captures your sports motion so you can jump higher, train harder and compete with friends. All in realtime 3D. No waiting. At any time, check your stats. View your moves in brilliant 3D animations with precision metrics right on your phone. Combine your 3D metrics and POV action camera footage with the Xensr EpicEditor™ to auto-edit and share your sesh.
Plus we'll be giving one XensrAIR away during the weekend. Stop by the MTBparks / Canfield / Xensr area to check it out!www.xensr.com
4. Bootleg Canyon series wrap up BBQ. If you were lucky enough to make this event last year, you already know how much fun it will be. Saturday night after awards. Join us! We'll be grilling goodies for all. Sign up to bring some grub, volunteer to sling burgers, or make a small $$ donation at the door to help cover some of the costs. Michelle from MTBparks will be posting up a list this week on the Reaper FB page or hit her up directly if you want to help out in some way.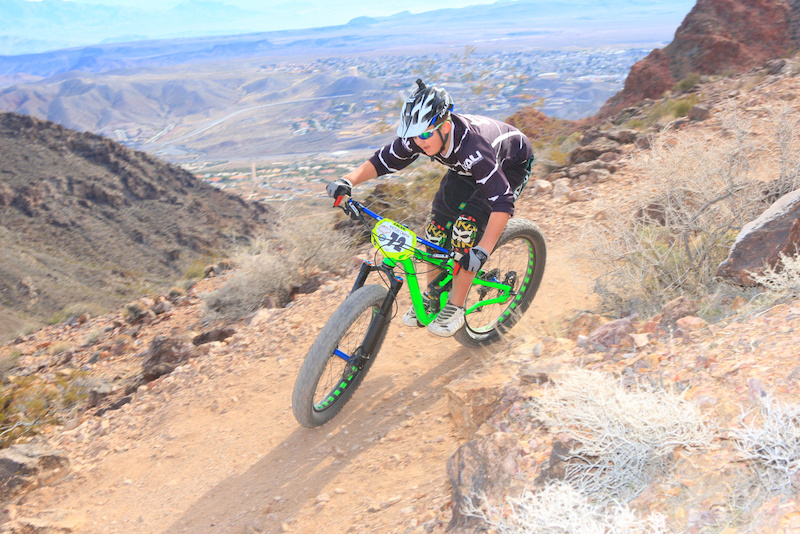 5. Stay tuned to MTBparks FB page later this week where we'll be announcing the race course Weds pm.www.facebook.com/mtbparks
6. Making their pro debut will be 15 year old Samantha Kingshill.
Online registration can be found by visiting: eventbrite.com
For more event information please visit the official website for the Bootleg Canyon Winter Gravity Series:www.downhillmike.com/
See you at the DVO Reaper
Downhill Mike
Elias Ingraham
---
MENTIONS: @DVOSuspension