Indoor Bike Park Switzerland – Grand Opening This November

Switzerland , oh Switzerland – what a beautiful country for anything bike related. As if the Swiss were not already on a roll by having some of the sweetest mountains and really gnarly trails, a sweet core scene and perhaps the most amazing urban pump track ever they just went to another level by quietly and secretly building Europe's first proper indoor bike park. The team around Claudio Caluori, who is not only known to be going super fast down all the downhill tracks this season and calmly sharing his comments while doing so, he and his team are also responsible for building some of the world's finest pump tracks and tracks. Also, for the indoor bike park near Zurich, Claudio has been restless and has been on board with the owners of the bikepark to plan out the venue from day one.




The venue is a former tennis court but once you step in, nothing reminds you of a yellow ball flying across a net at all.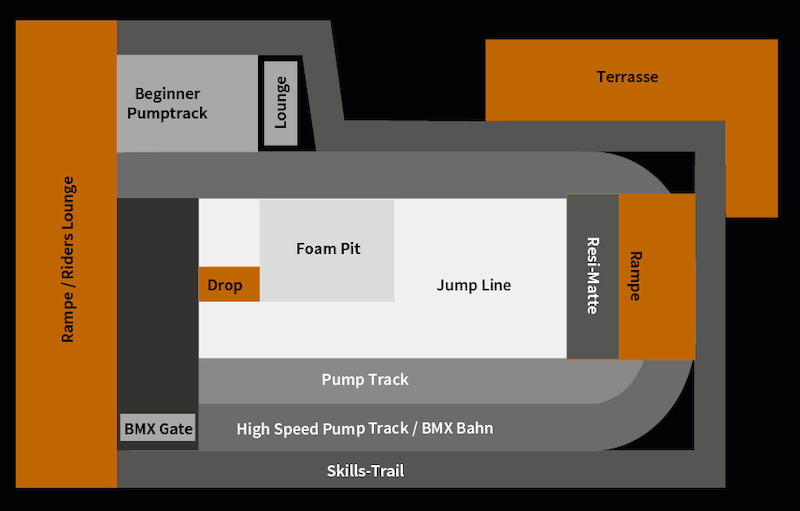 Claudio has definitely used all his brain cells to stomp out this amazing plan.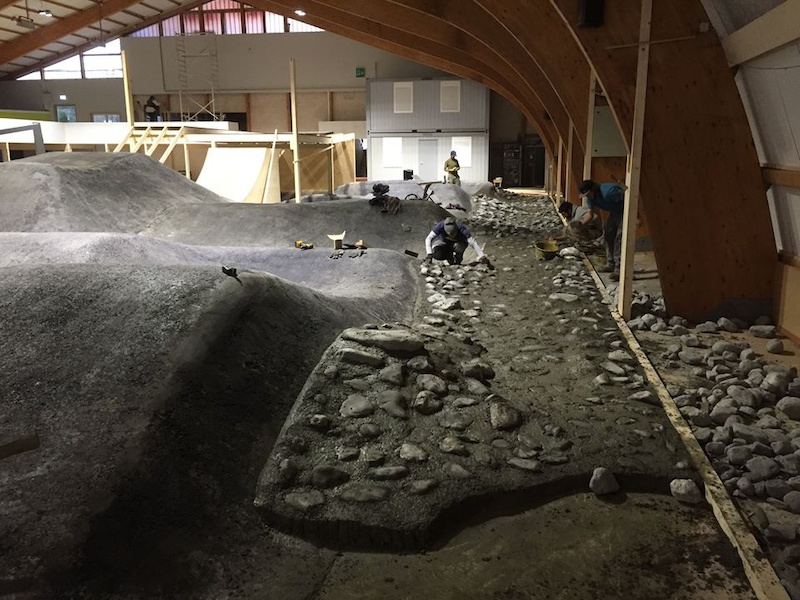 Once they had the green light, you can see that a lot of work went into creating the various lines.

So what can be found at the Indoor Bike Park a.k.a IBP ?

– A proper pump track that goes around the entire venue
– A table line 
– A step up with a resi landing
– A foampit which will definitely be lots of fun
– Another table line with another resi landing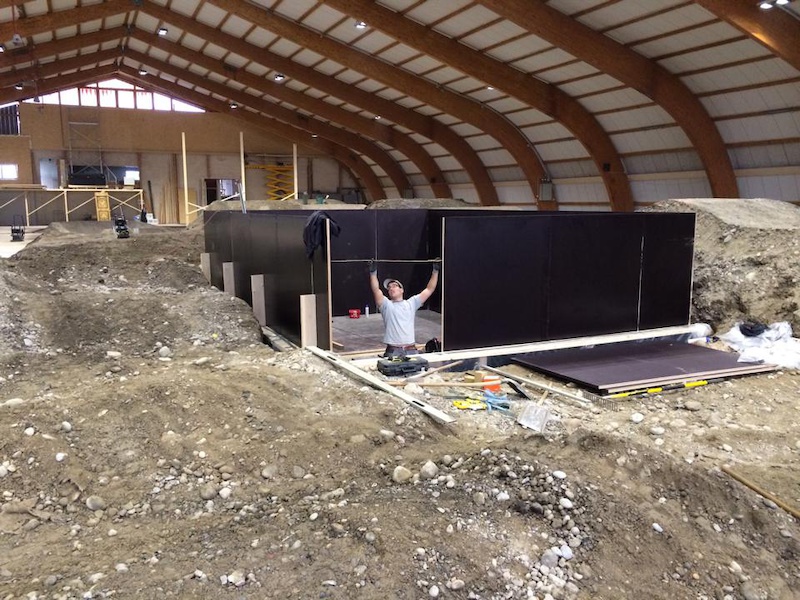 The foam pit in its building phase.

Oh yeah, let's not forget there's a proper sauna and possibilities for massages and physiotherapy as well. You have got to see it in person to believe it.

https://www.youtube.com/watch?v=vawrtGe8pSI
Part 2 of the building phase with the pump track already finished at this state.


It is literally the sweetest thing that will get super-motivated shredders through a long and cold winter. Dirtjump and BMX people can improve their skills or learn new tricks on the step up, resi landings or the foam pit.

So here are some hard facts:
The grand opening is taking place on the 22nd of November and it will be nothing but a big bang. With some of the finest riders attending, such as Sam Reynolds, Roger Rinderknecht, Simon Moratz, Timo Pritzel, Simon Marquart, Xavier Pasamonte and Adam Kun, who will be doing a bunch of signature flat land bmx sessions to showcase their skills and to just have a good time and hang out with whoever is swinging by. Wait, did I mention the free entry on the opening day?!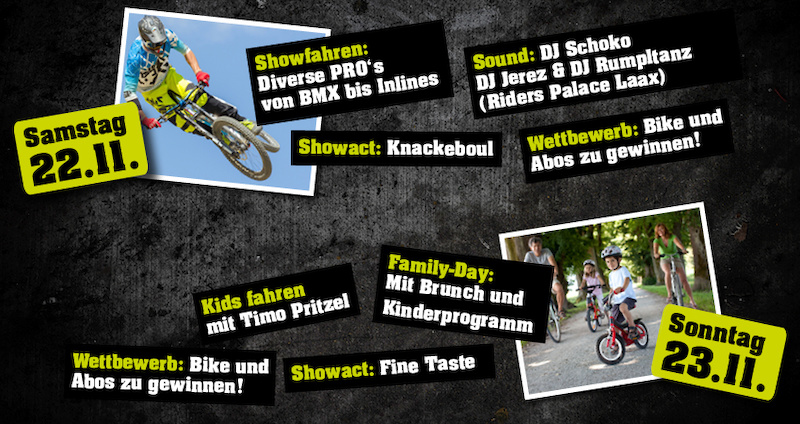 The park is almost finished and will be polished for the opening. The level of awesomeness has just became too damn high!



Still want more information? Check it out:
facebook.com/indoorbikepark.ch?fref=ts