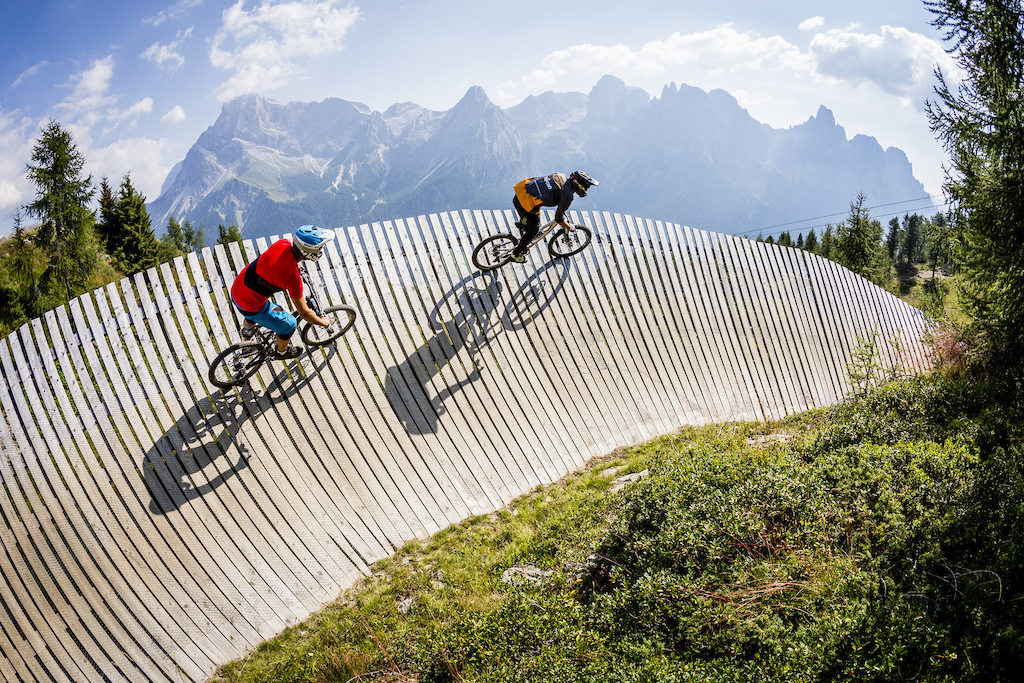 PRESS RELEASE: San Martino Bike Arena
The San Martino Bike Arena Bike Park is located in San Martino di Castrozza, in the Dolomites of the eastern Trentino. Opened in Summer 2013 form June to September, it offers the possibility to ride on three 5 kilometres of downhill tracks and three enduro / XC trails, just in front of one of the most breathtaking views of the entire Dolomites.
Open every day from 8.30 to 17.00 from the middle of June to the end of September, the Bike Park is served by an automatic coupling cable car, which in only 12 minutes will reach the top at 2200 meters covering a difference in altitude of more than 700 meters.
At the cable car lower station and the Campo Base Bikers' Village several services are dedicated to the bikers: a downhill / enduro bike rental, free bike wash, bike bar with a dedicated menu and a Chill Area on the terrace, special Après-Bike happy hours every weekend, MTB / DH Instructors and guides contacts.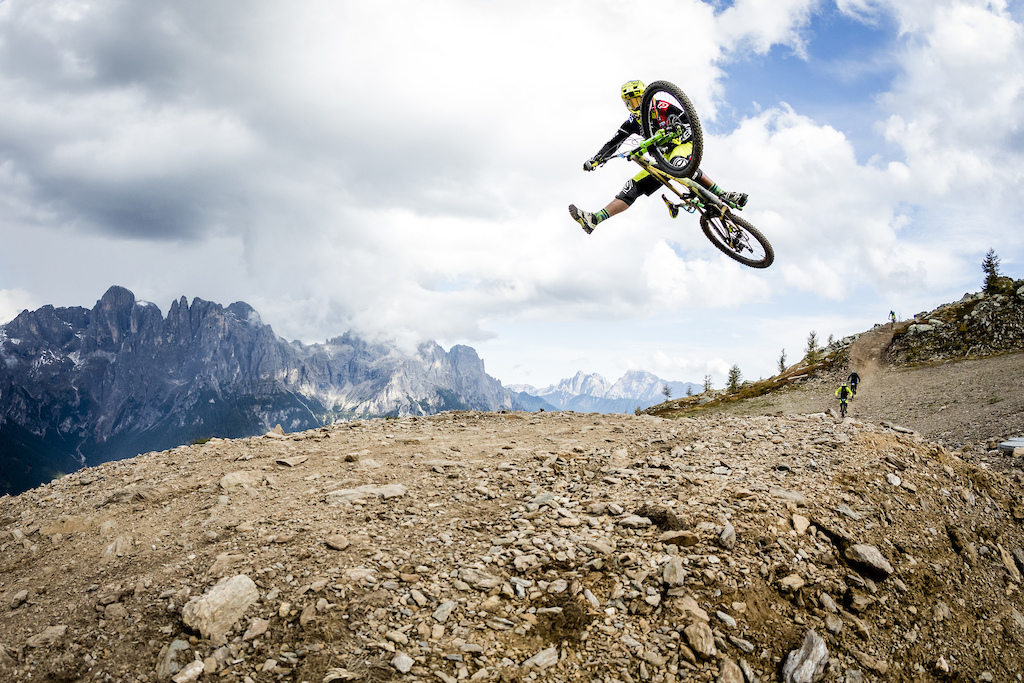 Downhill Tracks:
1. TOGNOLA DH UNO: The first line, opened in June 2013, is the most peculiar course of the San Martino Bike Arena Bike Park. A spectacular and thrilling line, which develops through the woods and on the pastures which surround the legendary ski slope Tognola Uno, just in front of the Pale di San Martino. An easy but very fun track, with more demanding stretches that can be avoided thanks to specific chicken lines. Two parabolic wooden structures, a breathtaking wall ride and several wooden units make this course an amusing and various one.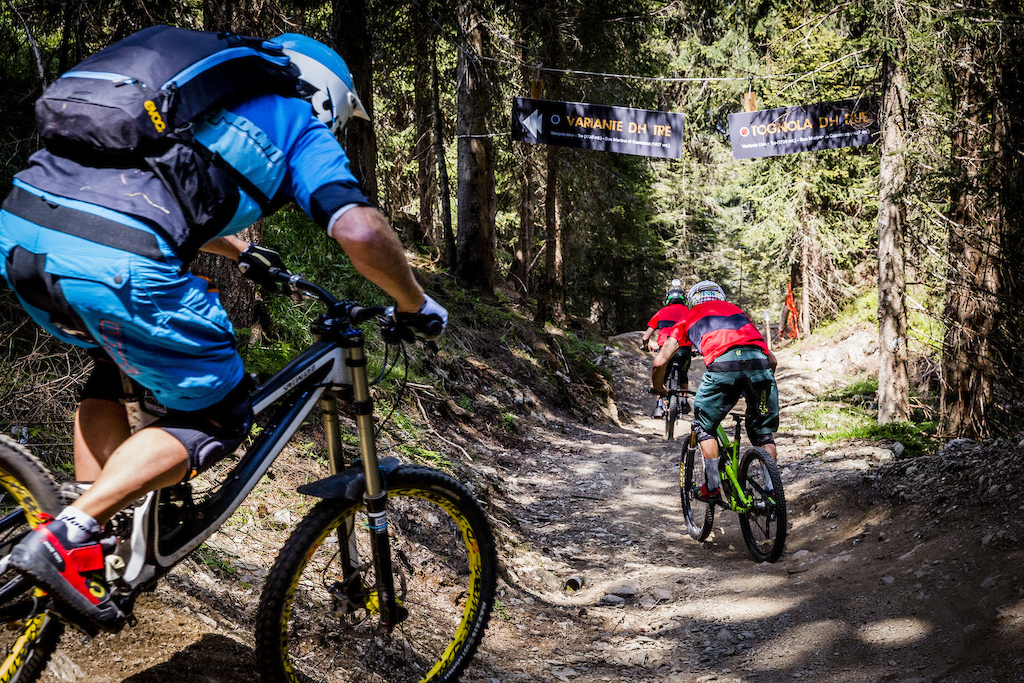 2. VARIANTE DH TRE: Opened in summer 2014, this course is the natural extension and the conclusion of the Tognola DH Uno line. It is a more gentle and flat course, which develops through the woods and on the Tognola Tre ski slope. The very fun bumps of the first stretch of the line, introduce then a very demanding zigzag winding road where the 30×30? challenge takes place every year, to finally reach the lower station of the Tognola cable car.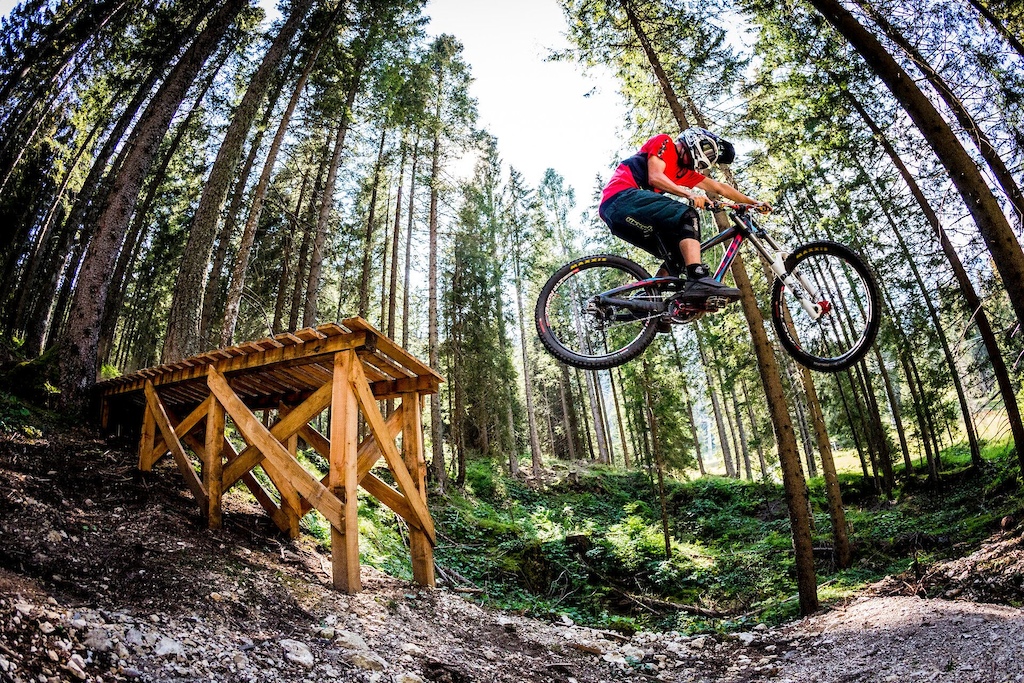 3. VARIANTE DH DUE: The new Tognola DH Due line, opened in summer 2015, steeper and more demanding than the DH TRE variant, is a new course which descends under the Tognola cable car line, heading to the steep "walls" of the Tognola Uno ski track, towards Malga Crel. This part of the park has 7 structures and a bridge that cross the road in the final part.
San Martino Bike Arena Bike Park has in total 10 km of tracks with 700 mt of difference in level. Nearby the difficult parts, there are easier versions (chicken line) marked with specific signs: beginners can try our Bike Park too! During the downhill, it is possible to exit and come back to San Martino riding the normal forest road.
Web site: www.sanmartinobikearena.com / www.tognola.it
Mail: [email protected]
Phone. +39 0439 68026