Five of the six races of the iXS European Downhill Cup are already in the books, but the last round in Leogang from 16th to 18th September still lies ahead and the champions of the 2016 Downhill Premier League are still waiting to be crowned. Time to take a look at the current rankings to determine the odds-on favorites!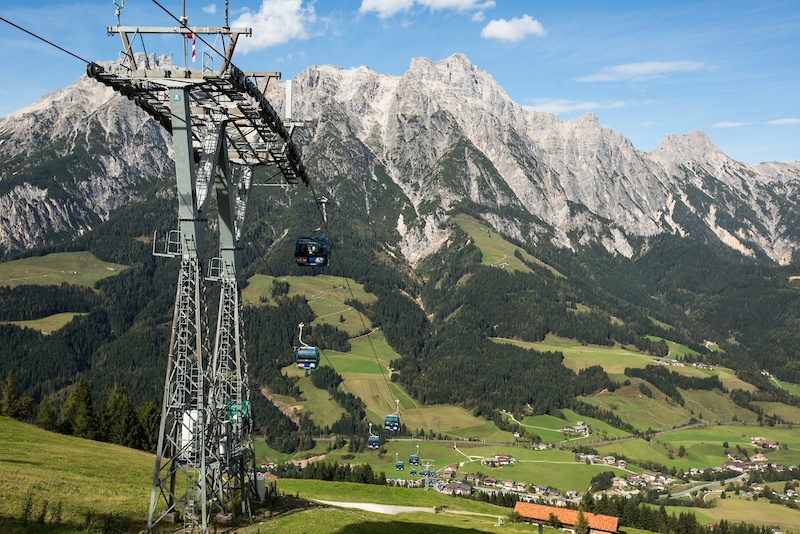 By now, Leogang is probably well-known by downhill riders all over the world, especially since in became an integral part of both the iXS European Downhill Cup and the World Cup. This year, the bike park once more opens its gates to host the EDC finals. With a 480-m descend the 2300-meter track is more than worthy of the occasion as was already impressively demonstrated at the World Cup this year, and of course last year, when Aaron Gwin spectacularly won the World Cup in Leogang – even without his chain.
This year, the Biketember Festival will crown the EDC champions 2016, while at the same time also the Specialized-SRAM Enduro Series will come to an end. These two high-ranking races together with numerous side events definitely make for an exciting last weekend full of mountain bike action before we enter the off-season.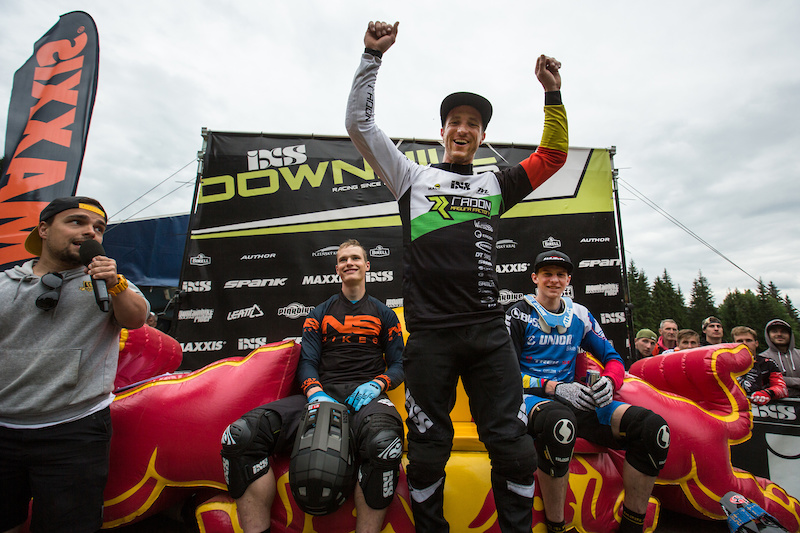 Red Bull Hot Seat Elite Men at iXS EDC in Spicak (CZE) – Slawomir Lukasik, Johannes Fischbach, Jure Zabjek
With three victories this current season Johannes Fischbach (GER – Radon Magura Factory) still seems to be on top and more than ready to defend last year's title as the winner of the EDC season.
Slawomir Lukasik – iXS EDC Kranjska Gora (SLO)
However, in the last round of the EDC in Leogang, European champion Slawomir Lukasik (POL – NS Bikes FroPro) will be equally eager to reach the top and catch up on Fischbach in the rankings. After all, he already had to settle with an overall second place last season which definitely won't be enough for him again this year. With a 23rd place in the World Cup in Lenzerheide, as well as one gold and already three silver medals in the EDC this year, there are only 63 points left towards the top and chances are that the final fight will be between the both of them.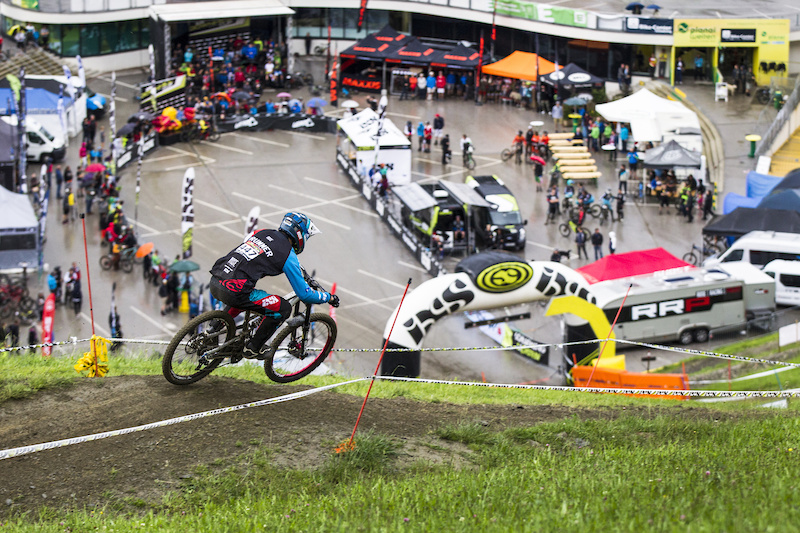 David Trummer – iXS EDC Schladming (AUT)
However, also David Trummer (AUT – RRP) and Faustin Figaret (FRA – Radon Magura Factory) still have the chance to reach the top spot this season. And also Junior European Champion 2015 Loris Revelli (ITA – Argentina Bike De Vinci Italy) should be mentioned among the favorites as he delivered a strong performance this season and currently holds the fifth rank.
Veronika Widmann – iXS EDC Kranjska Gora (SLO)
In the Elite Women category Veronika Widmann (ITA – Bike Club Egna Neumarkt) currently seems to lead the rankings with quite a gap towards second place Jana Bartova (CZE – RRP). This is, however, without taking into account that one of the 6 results will be excluded from the final rankings. After that, Widmann's lead melts down to only 4 points and everything is still open. After all, Bartova already succeeded in Leogang last year and will be eager to repeat this result in 2016.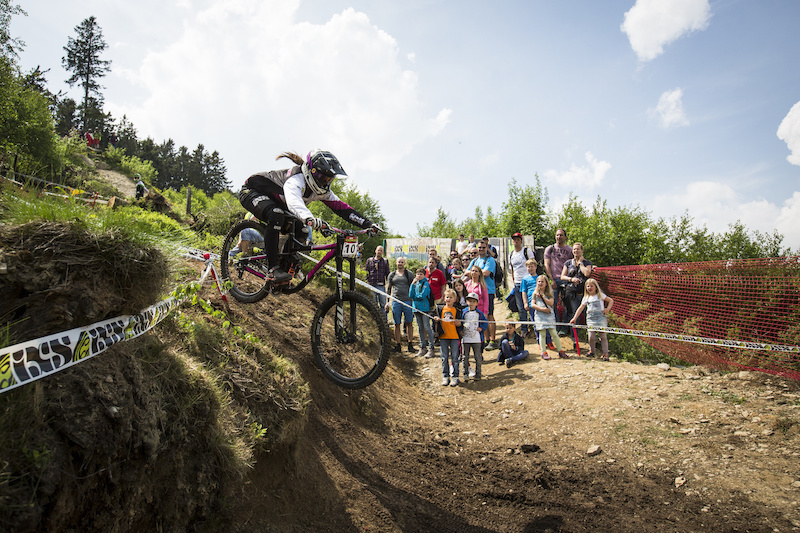 Carina Cappellari – iXS EDC Willingen (GER)
Monika Hrastnik – iXS EDC Les Deux Alpes (FRA)
In addition to Widmann and Bartova, also Carina Cappellari (SUI – Radon Magura Factory) und Monika Hrastnik (SLO – Blackthorn) still have a clear shot at the podium.
Sometimes the titles are already taken before the last race has even started, but not this time! We're looking forward to an interesting and exciting final round of the EDC 2016 – especially in the Elite Men, Elite Women, Pro Junior and Pro Masters categories! See you all in Leogang!

Photos: extreme-pics – Thomas Dietze / Benjamin Prescher
---
MENTIONS: @iXSsports / @Racement