The future of protectives is coming in hot! Kali Protectives arrives at Interbike 2016 with some next level technology including the release of the Macduff, the world's first multiple impact bicycle helmet. Available only in Matt black, the Macduff is a dirt/street half shell that utilizes Kali's new Nano Core technology, the product of an exclusive partnership with Italian materials manufacturer Alia Mentis. Nano Core combines Kali's proprietary Composite Fusion technology with Casidion – self-healing acrylic foam that incorporates carbon Nano-tubes, effectively replacing the EPS foam found in traditionally constructed helmets.
Nano Core dissipates impact energy more efficiently than traditional EPS and can do so in a much smaller volume producing a lighter helmet. After an impact, a helmet using a traditional EPS foam liner will dent as it absorbs impact energy. EPS foam does not rebound; it stays impacted even though the helmet shell may return to its original shape and should be replaced. The Macduff however, equipped with Nano Core, will rebound without any loss in protection, and can continue to be used. No more crash and trash, the Macduff can withstand up to 8 impacts before needing to be replaced.
A sneak peek. Come by the Kali booth for a full demo and to meet the man himself, Matt Macduff.
COMPOSITE FUSION
Over a decade ago Kali founder and lead engineer, Brad Waldron developed the tooling and technology to completely in-mold a full-face helmet, something that has yet to be replicated. This breakthrough in safety technology is called Composite Fusion™, a process that eliminates the need to tape or glue foam into helmet shells. Instead, Kali bonds the shell and foam liner allowing the use of a thinner shell, producing a lighter and ultimately stronger helmet. Lighter means less mass attached to your head. In a crash, less mass on your head reduces the resultant impact g-forces acting on your grey matter.
Composite Fusion™ – Better impact energy management, increased dynamic range – smaller, lighter and stronger. It's a no-brainer.
SHIVA 2.0
In 2014 Kali released Composite Fusion™ Squared,
launched the Shiva
and changed what was possible for a full-face helmet. The revolutionary Shiva delivered DOT protection in a full carbon fiber helmet that weighed 1050 grams, and was an unprecedented 30% smaller than other DOT helmets. After extensive research, lab testing and some unprecedented real-world testing including Nicholi Rogatkin's
2015 Red Bull Rampage 30 ft crash
and Matt Macduff's
Loop Of Doom
, Kali is pleased to release the
Shiva 2.0
for 2017.
The Shiva 2.0 features the same strong and lightweight full carbon fiber shell as its predecessor, but with an entirely new interior. Kali uses Composite Fusion™ Squared to in-mold Nano Core and EPS into geometric cone shapes, allowing for exceptional interior and exterior energy management.
The 2.0 incorporates Kali's LDL (Low-Density Layer) rotational impact technology. LDL is a proprietary padding system placed throughout the helmet, reduces rotational impact forces up to 25% and low-g linear forces by up to 30%.
These advanced technologies were put to the test in 2015 when Nicholi Rogatkin, wearing an LDL equipped Shiva prototype, crashed at Red Bull Rampage falling over 30ft before coming to a stop. Luckily, he survived the crash without losing consciousness or sustaining significant injury.
A team of concussion researchers from the
London Imperial College
recreated Rogatkin's crash in laboratory conditions. They were able to calculate the linear and rotational g-forces Nicholi experienced. They found that the addition of LDL to his Shiva reduced Nicholi's chance of experiencing MTBI (Mild Traumatic Brain Injury) from 60% down to 10%.
The Shiva 2.0 – Engineered to help you be unstoppable.
CHECK US OUT
If you're at Interbike, make sure to drop in to see the booth to experience Kali's approach to innovation in safety technology. Team riders, Nicholi Rogatkin and Matt Macduff will also be on hand to sign posters and answer questions between 11am – noon on each day of the indoor expo.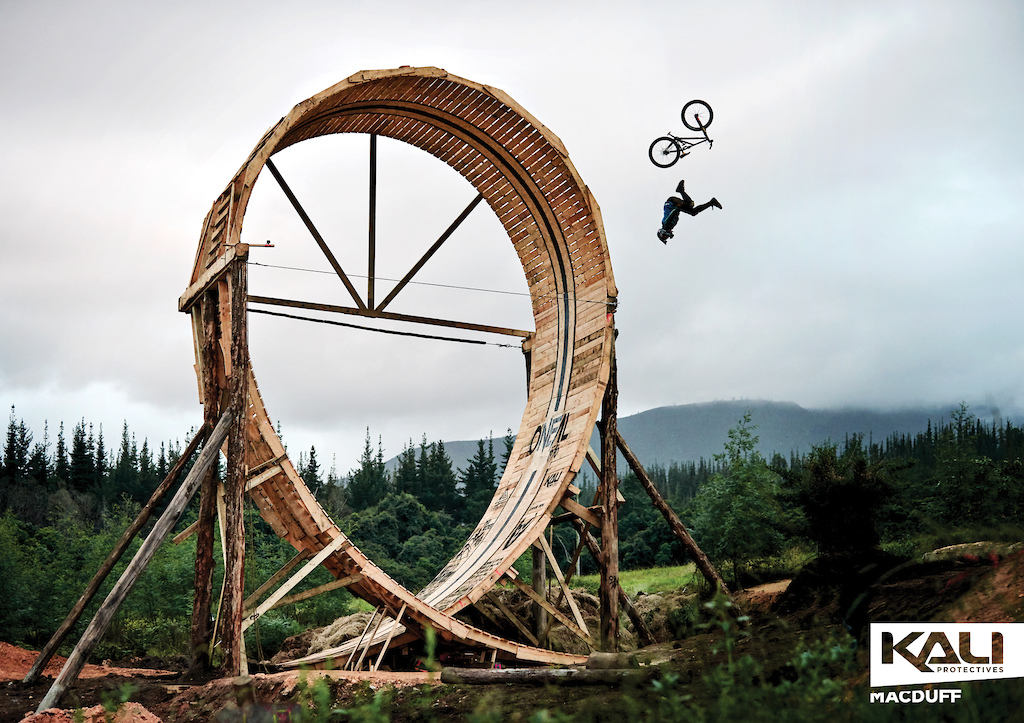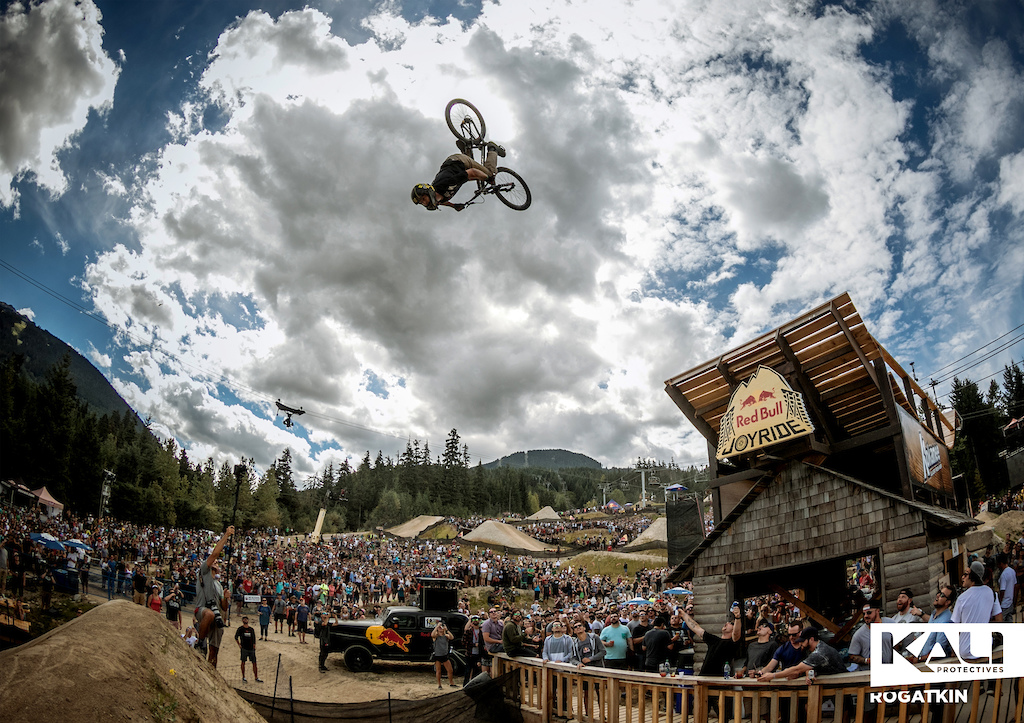 Dates:
9/28-30
Times:
11am – noon daily
Location:
Kali Booth
#11044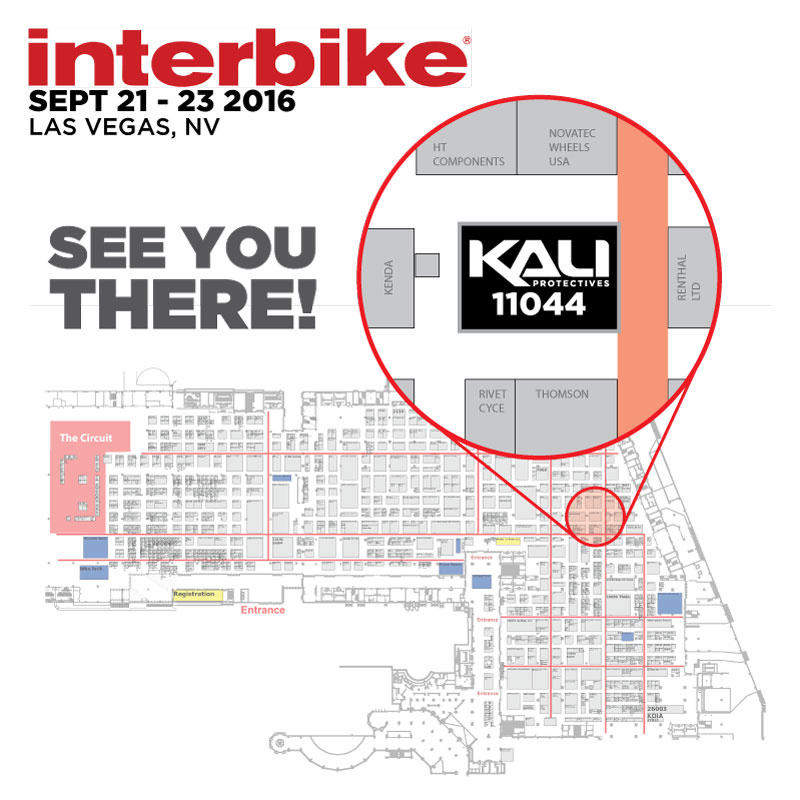 For more info contact: [email protected]

---
MENTIONS: @KaliProtectives / @nicholirogatkin / @mattmacduff / @sterlinglorence / @aledilullo / @coldsalt /@the-rise / @redbullbike