Liv Cycling Canada's Walter to Open 2015 Racing Season in California This Weekend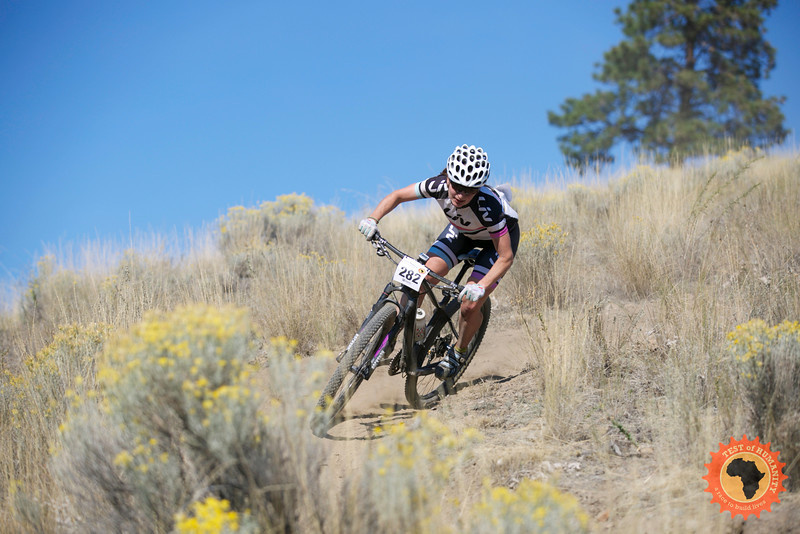 Walter, who is a four ­time Canada Cup Series title holder and 2014 Canadian Marathon XC Champion, is excited to test her form after a winter of hard training. "It's hot down here in Southern California, so racing this weekend is going to be a bit of a shock to the system in many ways," said Walter. "But I'm pumped to get the season going. I'm feeling really strong and I've worked harder than ever this winter, so I'm confident I'll have another awesome season!"
The 34­ year ­old Coquitlam, B.C. native will face some of the continent's fastest Olympic discipline off­road racers, as many athletes use these early races to set the stage for the season. She will be well­ equipped aboard her 2015 Liv Obsess Advanced 27.5 hardtail decked out with Shimano XTR componentry. "I feel so comfortable, confident, and fast on my Obsess," said Walter. "It's super ­light and the women's geometry means I'm perfectly balanced, making it a really efficient machine on the climbs and very stable and reliable on high­ speed descents."
Walter will remain in California for round two of the series on March 21 in Fontana. She will then travel to Cota, Colombia with the Canadian squad to contest for the Pan American Championship title on March 29. "This is my first opportunity to race at the continental championships, so I'm really looking forward to representing Canada in Colombia," she said. "It will definitely be a unique experience competing in South America, and with the Olympics taking place in Brazil next year, it could be invaluable."
As for the rest of the season, Walter aims to have another successful Canada Cup Series, which begins on May 16 with the first stop at Mont­Tremblant, Quebec. She is also thrilled to cross the pond this year where she will mix it up with the planet's best riders on the World Cup circuit, namely World Cup #1 in Nove Mesto Na Morave, Czech Republic on May 24 and World Cup #2 in Albstadt, Germany. Another medal performance at the Canadian Championships in St­Felicien, Quebec on July 18 is also on her to­do list and she is vying for an elusive berth on the two­ woman team that will represent Canada on home soil at the Toronto 2015 Pan American Games on July 12.
"It would be such an honour and a dream fulfilled to ride for Canada at the Pan Am Games, but the competition is very tough for those two spots, since the World Champion and Commonwealth Games gold and silver medalists are both Canadian, along with a bunch of other super ­fast women," said Walter.
The only Canadian World Cup stop, Mont­ Sainte­ Anne, Quebec on August 2, is another race Walter is targeting. "Mont­ Sainte­ Anne is where I competed for the first time on the global level when I was a junior at the World Championships. It means a lot to race there and I always want to bring something extra­special," said Walter.
Vallnord, Andorra will host the UCI Mountain Bike World Championships, September 4­6 and Walter is planning to be there to represent Canada at the Worlds for an eighth time. "Having a strong result at Worlds would be the perfect way to cap off another great season with Liv Canada," said Walter. "They've been so supportive, along with my other sponsors, Shimano Canada, Golden Ears Physio, Q Energy Drink, Cycles Lambert, Catlike Helmets, and Kicking Horse Coffee. Without them, my friends and family, it would be much harder to do what I do."
Check back often on Liv Canada's website and Facebook page to keep tabs on Walter's accomplishments, as well as on her personal website and Facebook Fan Page.
giant-bicycles.com/en-ca/livgiant