Madison Saracen Factory Race Team 2015
After the team's greatest season to date in 2014 in which Manon Carpenter went on to take both the World Cup and the World Championship titles, Matt Simmonds took his first World Cup podium and Sam Dale scored multiple top-10 finishes, we are pleased to announce the 2015 team roster for the Madison Saracen Factory Race Team.
Today we can confirm Matt Simmonds, Sam Dale and Manon Carpenter will all continue riding for the Madison Saracen Factory Race Team in 2015 .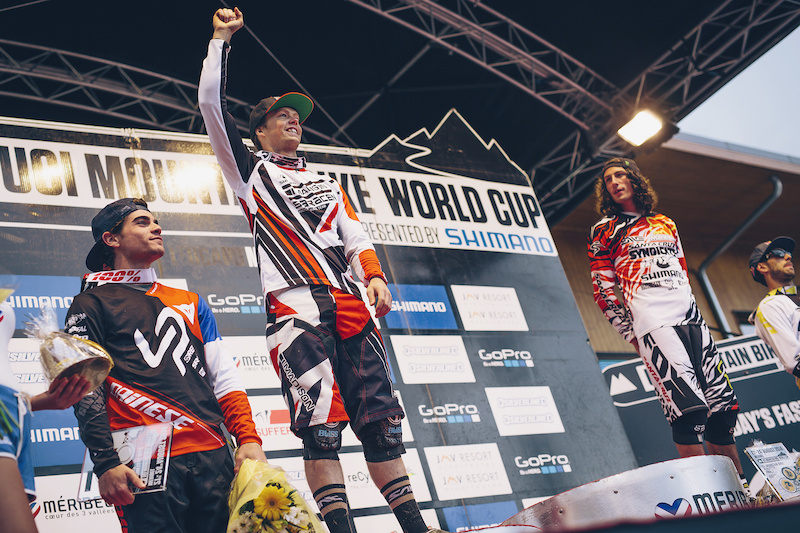 "I'm super happy to be part of the Madison Saracen team for another year. My first season with the team was brilliant and ended up just how I wanted, with a podium place at Meribel, and that's how I want to continue for our second season together. Preparations have already begun and I can't wait to get out to our team training camps in January." Matt Simmonds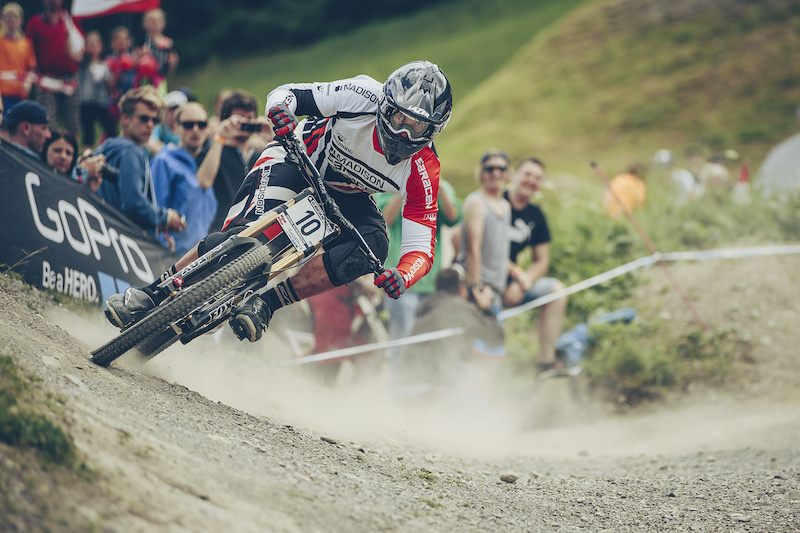 "I've been getting well stuck in to training for the coming season. Plenty of time riding mx and moto trials along with some big road rides to get me in shape. It's great to be working with new team coach Phil Dixon – he asks what I like to do and works my training around that so it's always good fun. He just needs to put some graft in to keep up with me on the hills! I'm really pleased with how it's all going and with my new Saracen Myst, I'm aiming for that podium." Sam Dale

"I've been back training for a while now so busy getting stuck in after all the excitement from the World Champs. We've got lots of plans for the winter to be faster and stronger again next year. I've been with the Madison Saracen team since it began and I'm really happy to be continuing with them. So far we've improved every year, so I'm looking forward to seeing what next year brings!" Manon Carpenter
Will Longden has been key to the teams evolving success and continues in his role as Team Manager for 2015:
"2014 was a really positive year for the team and to cap it off with a World Championship title was pretty special. I'm delighted that we have managed to secure the same strong riders for 2015 and that we can continue evolving the Madison Saracen Team with them and the support staff. All the riders are focused on improving and it's a mark of their determination and ambition that they saw 2014 as a stepping stone towards bigger and better things for the coming year. It's great that we've had the opportunity to bring in Phil Dixon as the new team coach, he brings a wealth of experience and an attention to detail that is already benefitting the team.… Is it time to go racing yet? I can't wait."
Phil Dixon joins the fold as Team Coach for next season:
"I am really excited about the opportunity to work with the Madison Saracen Factory Racing Team and the downhill discipline in 2015. Having spent some time with the team in November at the Madison HQ, it was clear everyone involved in the team has big ambitions and believes they can improve on the stellar 2014 season. My role as Team Coach will be to build a performance support package around Manon, Matt and Sam which will help them be at the top of their game for the World Cup events and help them gain consistency in their performance in 2015!"
You can catch up with Manon, Sam and Matt as they talk about their season, plans for 2015 and what they've been up to in the off season in "Reflections", a three-part series coming very soon from Madison Saracen and Laurence Crossman-Emms.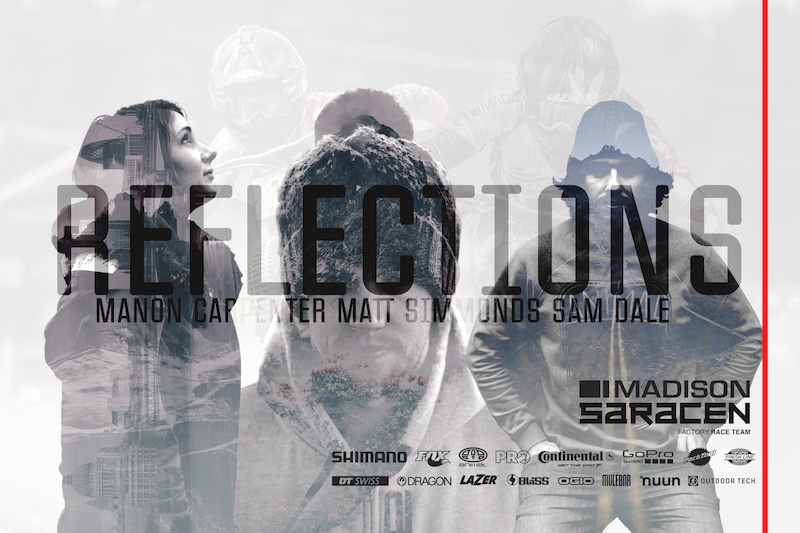 ---
Mentions: @SaracenBikes @Laurence-CE