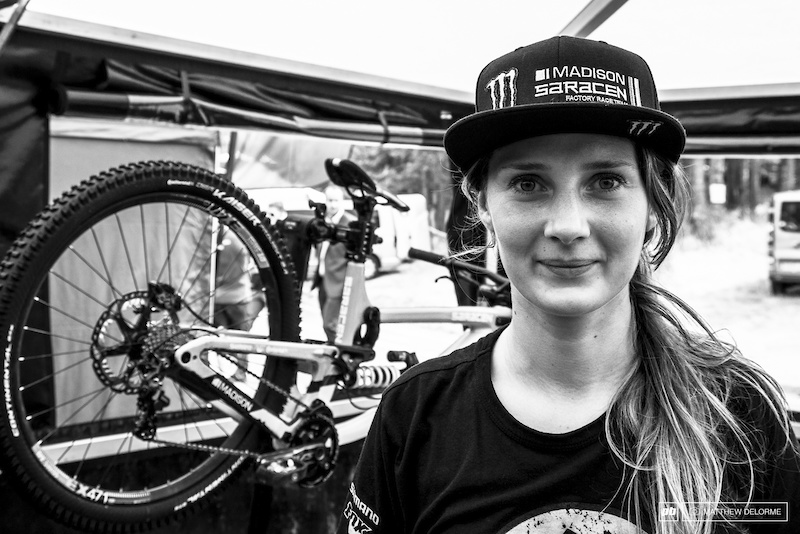 Madison Saracen would like to say a huge thank you to Manon Carpenter who, after an unforgettable and enormously successful six seasons will leave the squad at the end of 2016.
Manon has been a part of the team since its launch in 2011 and we are immensely proud to have partnered a career that – so far – has included two world championship titles and the UCI Mountain Bike World Cup series.
Along the way there have been some huge highs on and off the bike and summarizing Manon's many accomplishments was no easy task for team manager Will Longden, who paid tribute to her contribution to the team.
"We are delighted with Manon's achievements during her time at Madison Saracen, helping her develop from an aspiring junior to world champion. Aside from her results on the race track, Manon has inspired countless women to try the sport, acting as an ambassador not just for the team, but for British mountain biking worldwide."
Manon looked back on her time on the team with similarly fond memories.
"I'm very grateful to Madison Saracen for the opportunities they have provided me with over the last six years. I've witnessed it grow from a young development team to the factory world cup team it is today.
"Helping the team step onto the world cup team podium was a huge highlight, along with myself topping the world cup podiums in 2014.
"I've learnt a huge amount about myself and racing through my years with Madison Saracen and I feel like it has put me in a great position going forward. So I want to say a big thank you to all those involve, and to the companies who have supported us so well along the way. I wish everyone the very best for the future!"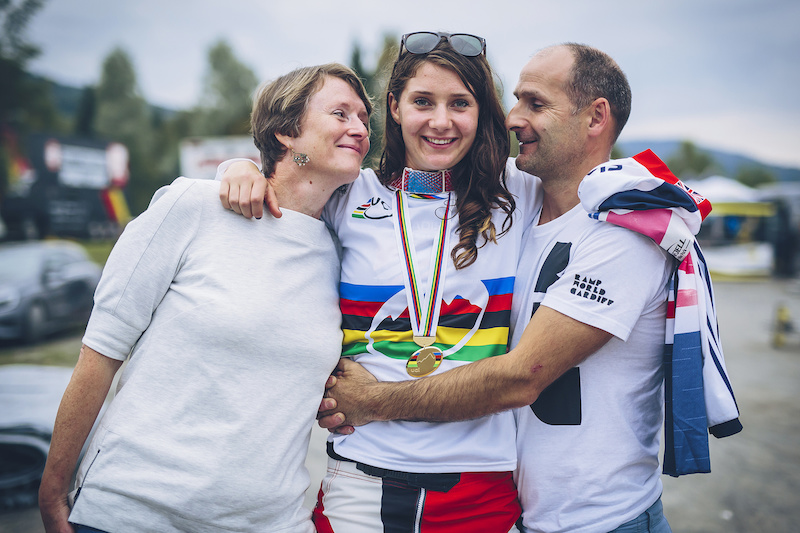 Carpenter's Career –
What started with Manon's first ever elite win at the opening round of the British Downhill Series in 2011, continued with her first rainbow jersey in Champery as a junior in the same year.
By 2012, the Welshwoman had taken her first step onto an elite podium at the mountain bike world cup with second in South Africa, backing it up with a third at the world championships in Leogang.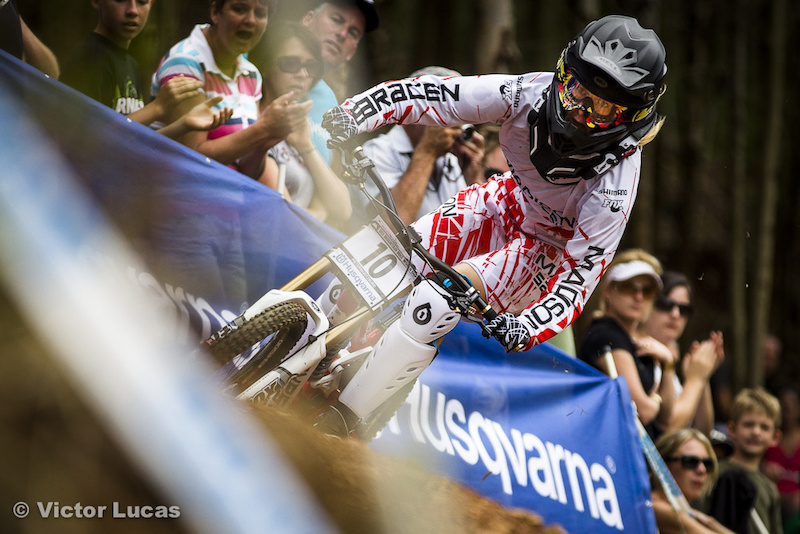 On her sway to her first elite podium in South Africa.
Regular appearances on the box followed in 2013, with four-second places at the world cup series and third the overall standings.
But it was a first world cup win at Pietermaritzburg in 2014 that set Carpenter up for the series title by way of victories in Leogang and Mt. St. Anne.
Not content with being crowned the most consistent rider of the season, Manon claimed a second rainbow jersey on her Myst, winning the world championships in Hafjell, Norway.
A spectacular 2015 showed Manon's character to keep fighting against adversity and won her many more admirers.
Getting up to complete her run after a huge crash in Fort William showed physical bravery, while her mental strength was underlined when she came back from disqualification the following week in Leogang, to take three-consecutive second-places.
This was enough to take second overall in the world cup – a result she would replicate in 2016.
Images by Matthew Delorme, Dave Trumpore, Saracen Bikes, and Victor Lucas.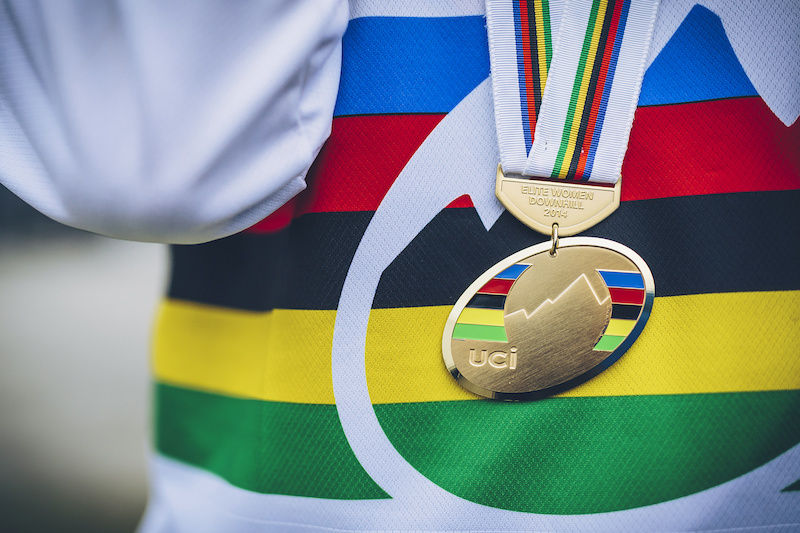 ---
MENTIONS: @SaracenBikes