Since Marius Hoppensack founded Beddo in 2009 it's already come a long way. Now it's time for a change. After a long time in the spotlight of the Dirtjump industry, Marius now wants to move in other directions. The big question he had to ask himself was: "What will happen to his baby Beddo?"

After six years under Marius Hoppensack, Beddo has a proud new owner.
Luckily Marius quickly found a solution for that problem: The fellow young German Malik Haase will take over the ownership of Beddo.
The fact that Marius and Malik found each other was more or less a coincidence. After coming back from a half-year long trip through New Zealand, where Malik had a lot of time to think about what he wants out of his future, the idea of doing something on his own and giving something back to the scene, that has shaped his life in so many ways, grew on him. When Marius found out about that he knew that his search for a new owner had an end.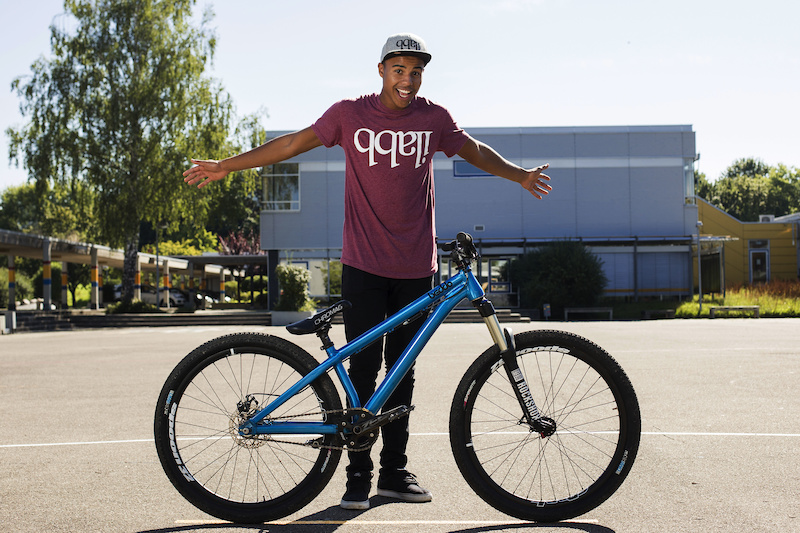 Malik: "I am so excited for the next couple of years! I can still watching the videos of Marius in awe back when I started riding. There's no way I could've ever imagined taking over his brand one day. Originally I reached out to Marius earlier this year to ask him how he founded his own company back then. When he offered me to acquire Beddo instead of starting from scratch I couldn't really believe what I just heard. I took some time to think about this big step, but right from the beginning I knew that there was no way I was going to let this opportunity slip! And now – here we are."
During the last year, Marius had less and less time for riding bikes and managing Beddo and so there was not a lot happening. Either way, Marius still kept working on a new aluminium frame in every free minute he could find. Now it's Malik's task to finish what Marius started.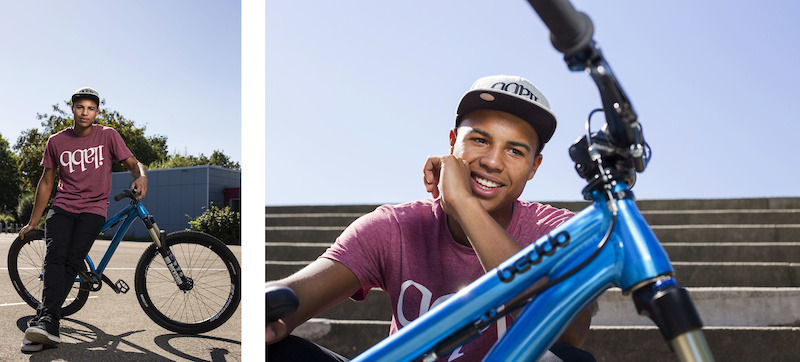 Marius: "What makes Beddo special, is that it's rider owned. I spent time on my bike almost every day the last couple of years. That way I could develop new parts based on my own experiences and the input of the dudes I was riding with. Now that I only ride from time to time, the brand wouldn't be real anymore. So now I'm happy that I found an active rider like Malik who can keep the realness of Beddo alive!"

Rider owned in the truest sense!
Malik: "This sport means so much to me! That's why I think it's very important to help pushing it in a good direction. Especially these days, as it seems to suffer from too many contests that aren't in line with the freestyle spirit of it. During the time in New Zealand I realized again how much more fun riding is when you don't focus about practicing for the next big competition and instead just have good times playing around on the bike with your buddies. And if we really think about it, I guess that's why every single one of us started riding. So that's the spirit we want to support with Beddo."
Malik has already made his first moves behind the scenes, designing a new website and bringing Erik Fedko, the 18 year old German shredder on his team.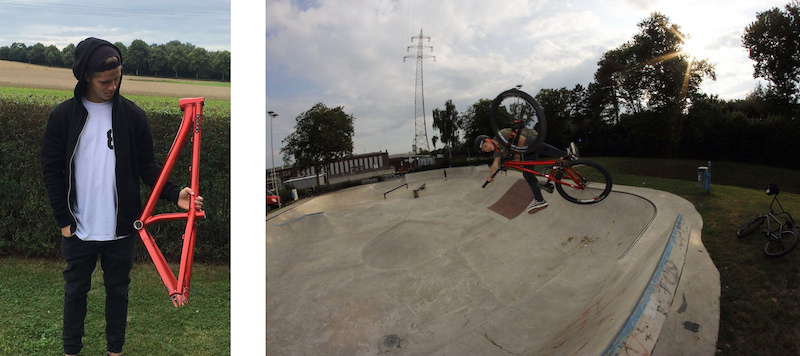 Erik will be showcasing his style on a Beddo from now on!
Stay tuned for news! Rumors say that you can get your hands on one of the new frames early 2017.
Check out the Beddo Website.
Beddo on Facebook and on Instagram
Malik's Instagram
Erik's Instagram
Pictures by Louis Schmidt and Johannes Herden
---
MENTIONS: @beddo