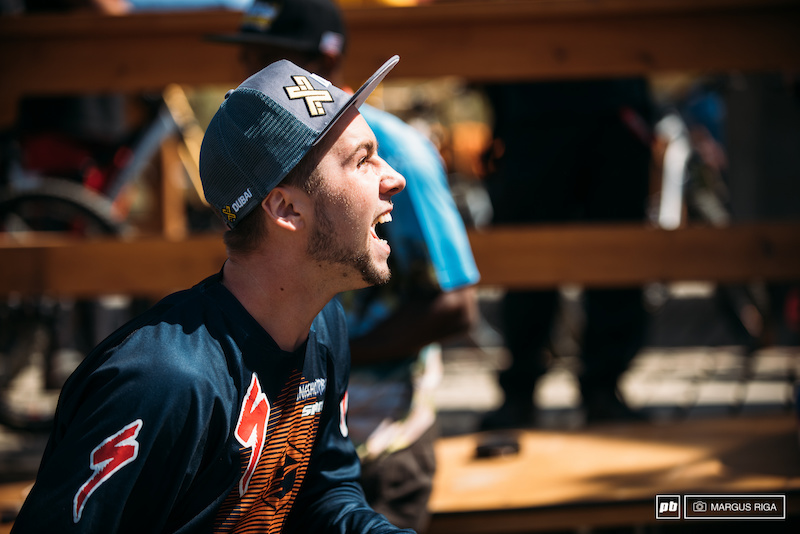 COME MEET MTB'S SUPERSTAR NICHOLI ROGATKIN AT INTERBIKE 2015
VP Components (VP), a leader in bicycle pedals, headsets and bottom brackets is proud to be showcasing their new products at Interbike 2015 in Las Vegas, Nevada on 16th-18th September. In addition, VP will have professional mountain biker and VP sponsored athlete, Nicholi Rogatkin, signing autographs on custom koozies on Thursday, Sept 17th at 3:00PM at the VP Booth # 11191. VP will also be available to discuss their new products including: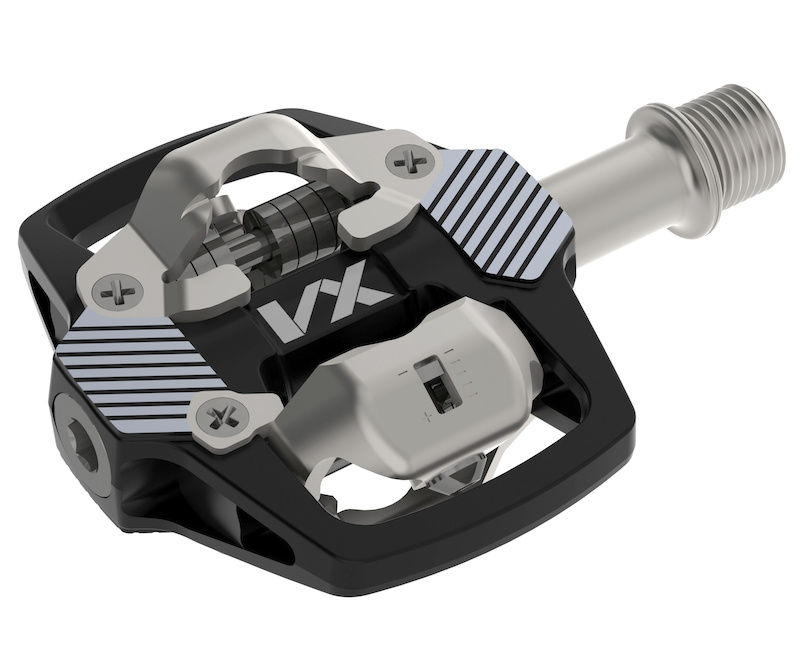 VP-VX ADVENTURE TR – Is VP's next generation SPD compatible clipless pedal for trail and all-mountain riders. It features a refined engagement for easier clipping in and out and triple bearings. VP-VX ADVENTURE TR has a lifetime guarantee.
VP-OFFSET DH – VP's new headset developed with the help of world-class downhill racing team, Polygon UR. What makes it unique is its ability to impart better fit and stability to DH bikes equipped with tapered head tubes by adding up to 5mm in length to the cockpit and wheelbase without changing the head tube angles.
VP-831
VP-831P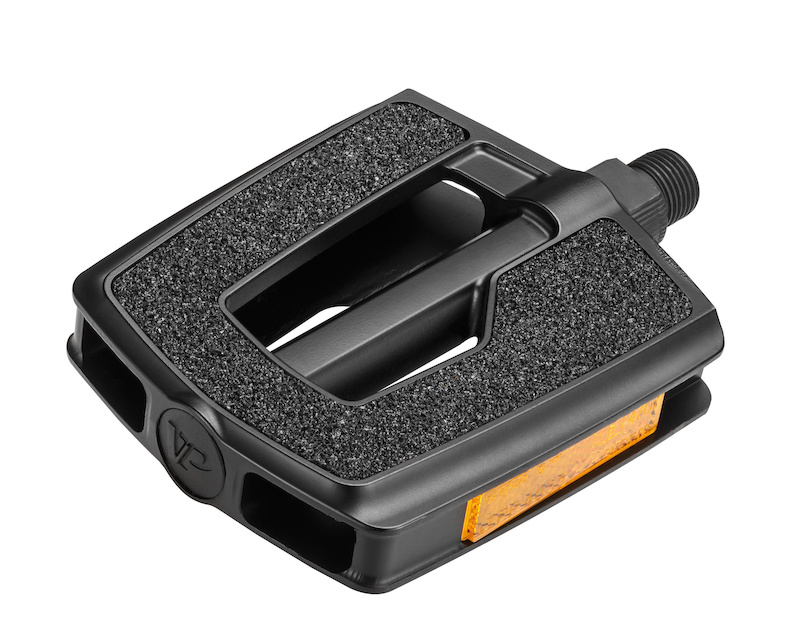 VP-836
VP-831, VP-831P and the VP-836 – VP's stylish new platform pedals offering safe grip features that will not destroy shoes. These are the perfect city pedals. The VP-831 has a unique textured stainless grip plate with sealed bearings and the VP-836 has loose ball bearings with grip tape. The VP-831P and VP-836 are both available in black and have an MSRP of $40.00 and $20.00 respectively. MSRP of VP-831 is not yet set.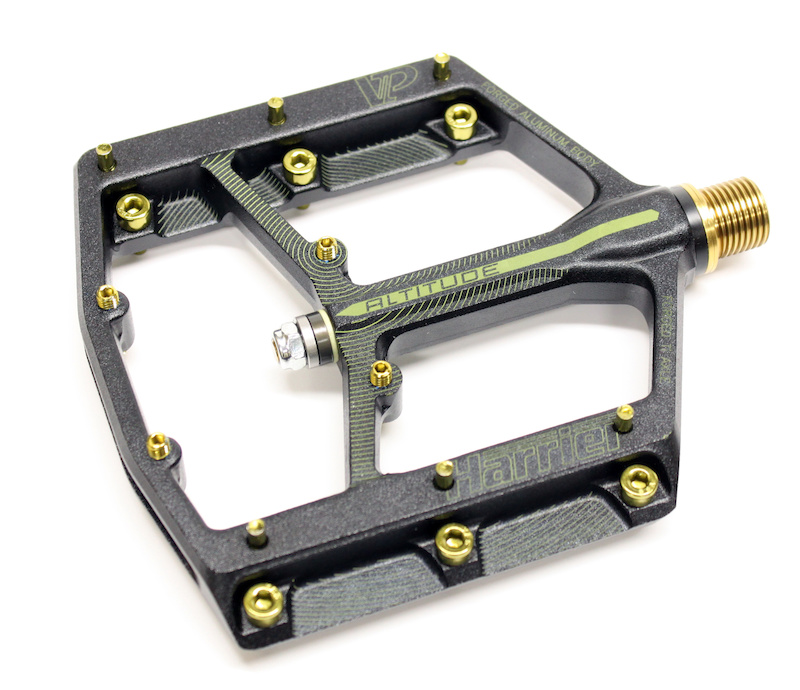 VP-Harrier Altitude – The VP-Harrier Altitude is an updated version of the VP-Harrier. In addition to being a lighter pedal, it has a titanium axle and post CNC machining to drop weight. The VP-Harrier Altitude is the perfect high-end pedal for the all-mountain rider. It is available in black/gold and black/green and has an MSRP of $235.00.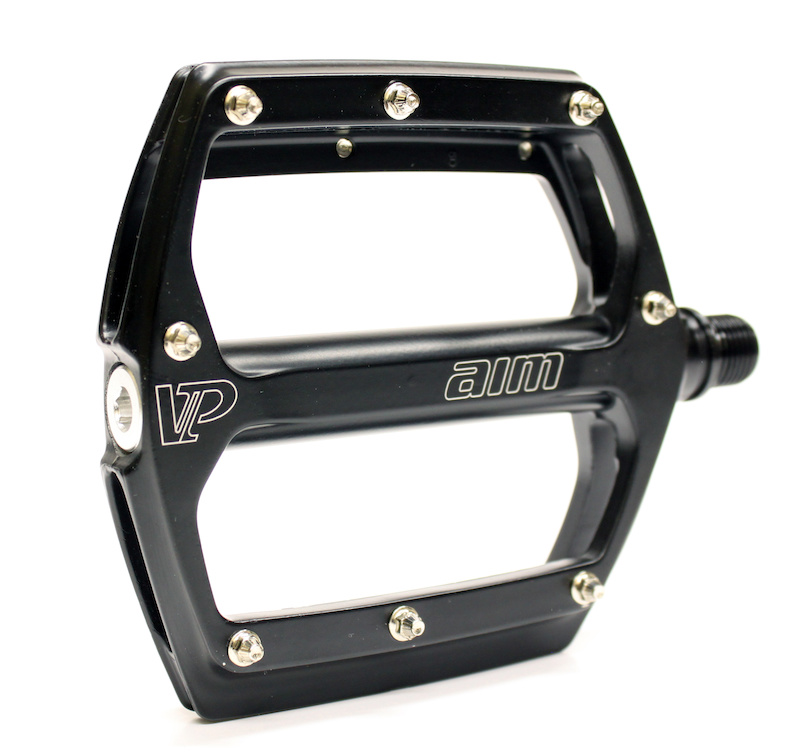 VP-AIM – Already covering the high end of the spectrum with the premium VP-Harrier pedal, the VP-AIM is a new lightweight, thin and affordable option.
The VP-Aim was developed at the request of FMB Diamond tour and FEST Series rider, Sam Reynolds who wanted a pedal that had a large platform for landing tricks, but also had a traditional dual-concave shape for grip. The VP-AIM is for use on any bike that uses platform pedals including commuter, city, BMX or mountain bikes. The VP-Aim is available in black and silver and has a MSRP of $60.00.
The VP-ARC6 and VP-ARC6-SL are VP's new and improved split cleats. The split cleats boast super-smooth and easy entry/exit into your clipless pedals, excellent durability and maximum power transfer. The cleats split in half so that you simply remove each half and use the half still on the shoe to ensure perfect cleat placement every time. The VP-ARC6 is compatible with Keo pedals and has options for zero, 4.5 and 9 degrees of float. The VP-ARC6-SL is compatible with Shimano SPD-SL pedals and has options for zero and 6 degrees of float. Both cleats have an MSRP of $30.00.
For over 30 years, VP Components has been a manufacturer of pedals, headsets, and bottom brackets and now hubs and complete wheel sets for the OEM market and the aftermarket under the VP Brand. Based in Taiwan and with factories throughout Asia, VP Components is an industry power house supplying just about every major bicycle brand with the parts, and manufacturing expertise that they need to offer their bicycles to the world. VP's US offices are based in Santa Barbara, CA.
---
MENTIONS: @POLYGON / @vpcomponents