More NZ Wildcards Announced for Crankworx Rotorua Enduro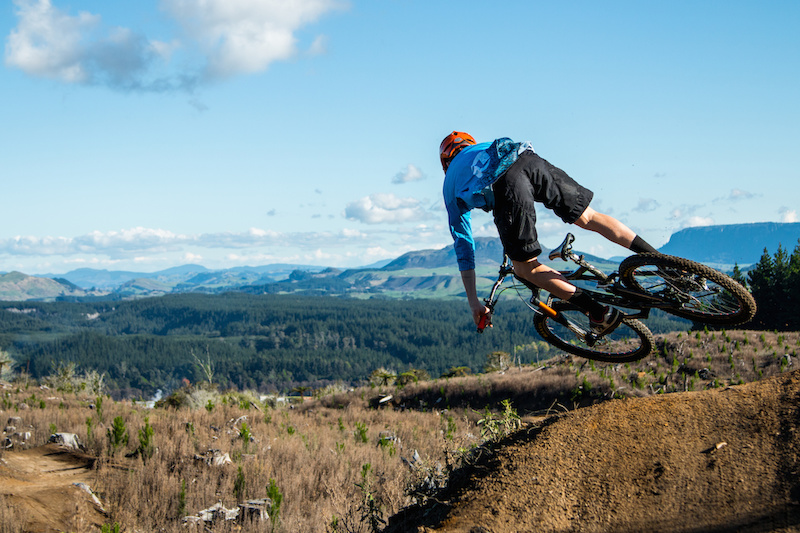 New Zealand will have an even greater contingent of Kiwi mountain bikers on the world stage in next year's Giant Toa Enduro Rotorua, with the announcement of extra wildcard entries.
Altogether, 34 of the very best Enduro riders from New Zealand are now guaranteed a spot to represent the nation, thanks to an increase in the number of entries awarded by Enduro World Series.
"It's important to have a strong New Zealand presence in this race as it's a sport we want to grow. These wildcard entries will help to propel local riders onto the world circuit, which will be huge for New Zealand mountain biking," said Neil Gellatly, race manager.


To be held on March 28, 2015, the Giant Toa Enduro Rotorua, as part of Crankworx Rotorua, is round one of the EWS and marks the start of the professional mountain bike racing calendar.
Some 15 Kiwi elite racer placeholdings were announced in November, and five additional wildcards were expected, but the EWS increased it to 10 to accommodate intense interest. A panel assisted in rider selection for the remaining spots, awarding them based on overall event performance, with results at high-profile events among competitive fields receiving higher recognition.
Two of the initial 15 riders were unable to accept their invitation, leaving two extra spots up for grabs. Thus, the 12 final wildcards for the 2015 Crankworx Rotorua Enduro are: Sam Shaw (Rotorua), Sam Blenkinsop (Christchurch), Wyn Masters (New Plymouth), Cameron Cole (Christchurch), Reon Boe (Queenstown), Matt Scoles (Alexandra), Tom Skillicorn (Queenstown), Carl Jones (Rotorua), Lisa Horlor (Rotorua), Annika Smail (Rotorua), Leighton Kirk (Dunedin) and Ethan Glover (Nelson).
Wildcard entrant Lisa Horlor says it's great that more top Kiwi riders get an opportunity to be involved and she is proud to be on the list.
"Getting a wildcard entry is also a fantastic training motivator. There are some really good girls out there and tough competition – it drives me to be the best I can be," said Horlor.
Enduro is the fastest growing competitive mountain biking discipline in the world, so the limited 400 spots are expected to be in demand.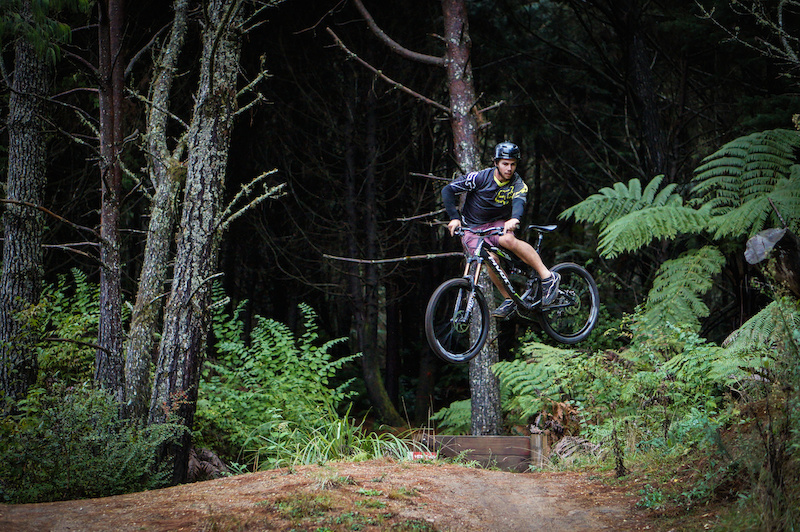 Between 200 and 250 spots will become available to the public at 9 a.m. New Zealand time on Thursday, January 22, 8 p.m. GMT, on Wednesday January 21, 2015, with an entry fee of 85 Euro (approx. NZ$135).
The Enduro World Series uncovers the world's best trails and unites the world's best mountain biking communities. In 2015, it is increasing to eight events with five new venues, three new countries and one new continent (NZ). It will visit New Zealand, Ireland, Scotland, France, the United States, Canada, Spain, and Italy, in that order.
A gathering of the bike-minded, Crankworx Rotorua will bring together the world's downhill, slopestyle and enduro legends, with the Superfans, the rising stars, the industry's innovators and the next generation of mountain bike riders for five days of contests, concerts and mountain bike culture.
The festival will be held in the Skyline Rotorua Mountain Bike Gravity Park from March 25- 29 and marks the third international event for Crankworx, adding to the festivals in Whistler and Les 2 Alpes, France. Around 750 riders will take part, with 80 per cent likely to be overseas riders from the United States, Canada, South America, Europe, Japan and Australia.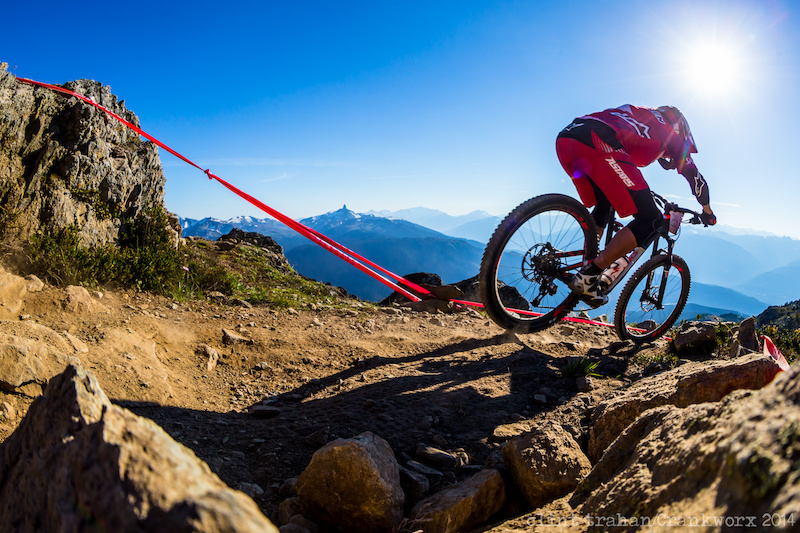 The New Zealand riders in the Giant Toa Enduro Rotorua 2015 are:
Wildcards – Round Two announcement
1. Sam Shaw (Rotorua)
2. Sam Blenkinsop (Christchurch)
3. Wyn Masters (New Plymouth)
4. Cameron Cole (Christchurch)
5. Reon Boe (Queenstown)
6. Matt Scoles (Alexandra)
7. Tom Skillicorn (Queenstown)
8. Carl Jones (Rotorua)
9. Lisa Horlor (Rotorua)
10. Annika Smail (Rotorua)
11. Leighton Kirk (Dunedin)
12. Ethan Glover (Nelson)
NZ MTB Crown Wildcards
1. Matt Walker (Kawerau)
2. Byron Scott (Auckalnd)
3. Connor Macfarlane
4. Hayden Lee (Tauranga)
5. Ed Kerly (Nelson)
6. Karl Paterson (Palmerston North)
7. Reuben Miller (Nelson)
8. Jimmy Pollard (Queenstown)
9. Ben Robson (Rotorua)
10. Tom Lamb (Queenstown)
11. Raewyn Morrison (Nelson)
12. Anja McDonald (Dunedin)
13. Sasha Smith (Wellington)
EWS ranked Kiwi riders
1. Justin Leov (Blenheim)
2. Jamie Nicoll (Nelson)
3. Joseph Nation (Christchurch)
4. James Hampton (Christchurch)
5. Kurt Lancaster (Nelson)
6. Rosara Joseph(Wellington)
7. Meg Bichard (Nelson)
8. Gabby Molloy (Rotorua)
9. Anka Martin (Nelson)