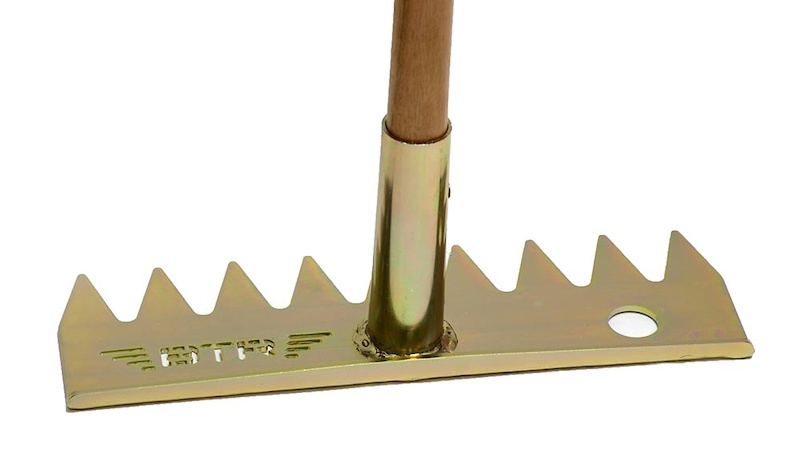 BTR announces a new trail-building-specific tool; the Tough Rake.
As one of the few suppliers of McLeod rakes in the UK with our Trail Tool, we've taken it upon ourselves to produce a broader range of dedicated tools for building bicycle tracks. First of the new additions is the Tough Rake, which is exactly what the name suggests—a rake that's well 'ard! Just like a spade is a spade, the Tough Rake really is a rake that's tough.

The new Tough Rake was originally built for sculpting the jump lines of Spooks Trails but has plenty of uses beyond dirt jumps, or even beyond mountain biking…
Made for breaking up, moving and packing down soil, the Tough Rake comes into its own when building dirt jumps and trails. Its 40cm wide head takes the hard work out of dragging earth and sculpting contours. The teeth are aggressive enough to bite into and move packed soil, and the straight back creates smooth lines with ease. Once you've created the shape you want, the Tough Rake is strong enough to tamp down your creation.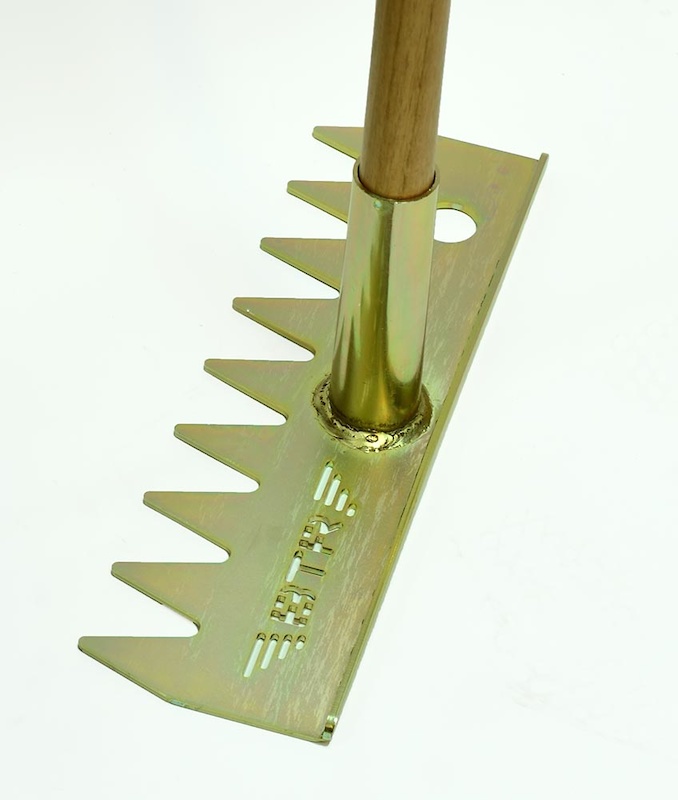 The head of the Tough Rake is fabricated from high strength, high toughness steel, and zinc plated for longevity. The wooden handle is 30mm diameter and 1.4m long and is secured into the head by a taper and two screws.
The Tough Rake retails for £80, plus £15 shipping to the UK (international shipping available). It's available now from btr-fabrications.com
---
MENTIONS: @BTRfabrications