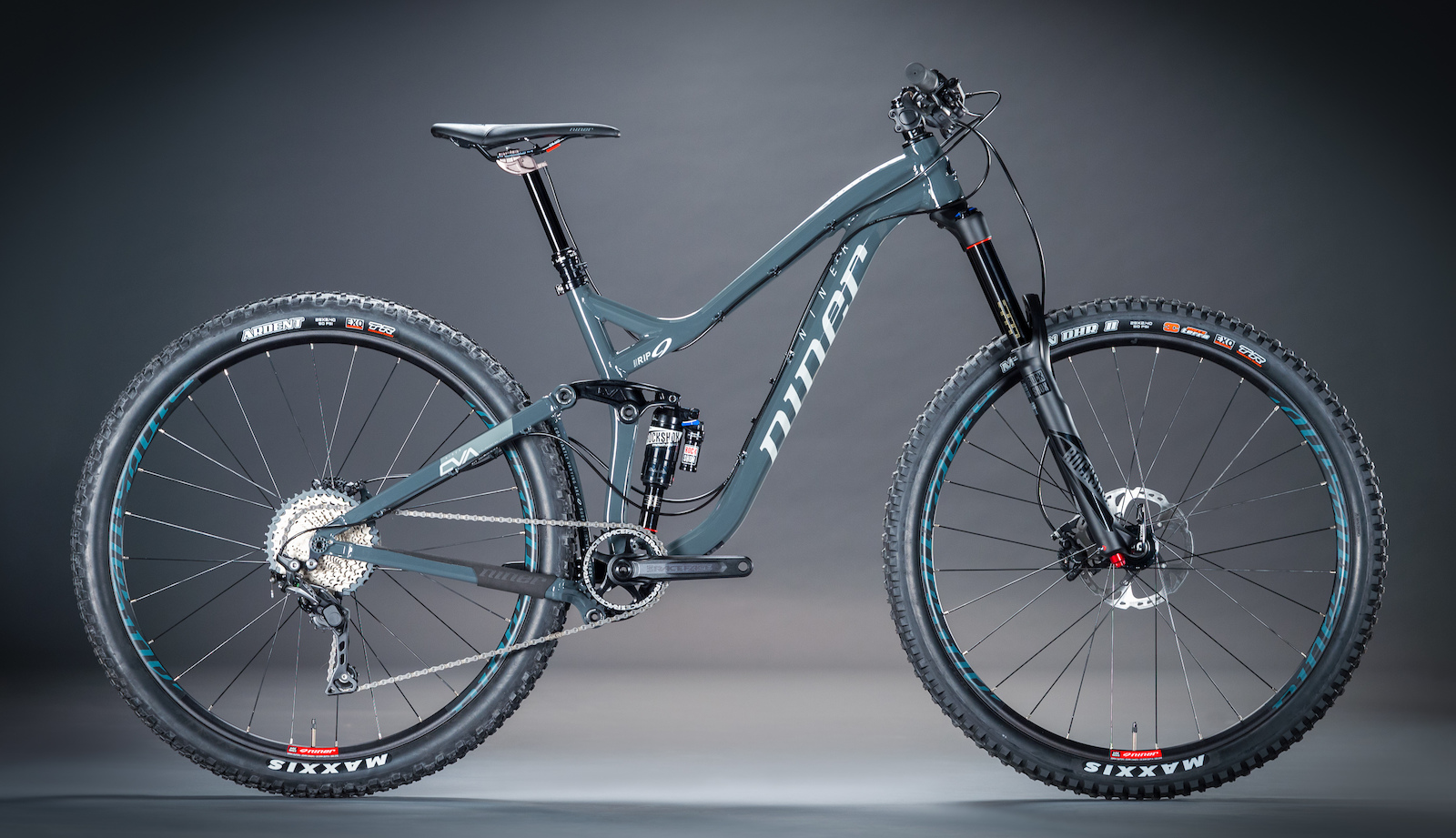 Niner recently introduced the 2017 edition of their 150-millimeter-travel RIP 9 RDO with a carbon-fiber chassis, updated geometry and, in a break from tradition, they shocked the world by offering their most important trailbike in two wheel sizes: 29 and 275+. Like most carbon superbikes, the RDO, in full dress costs just under ten grand, with the least expensive build hovering around $5000. Today, Niner announced that they will offer an aluminum-framed version for considerably less. You can get the same handling, the same CVA rear suspension and a bike that weighs pretty close to its fancy brother, for between $3500 and $3800 USD. That seems like a good deal to me. Check out Niner's Press release below. – RC
---
Introducing the New RIP 2-Star Alloy
The same meticulous detail spent on the craftsmanship of our flagship RDO line was applied to our new alloy line. This means we cut no corners to deliver the highest quality bike with the best possible components, with a price to blow your mind! These new models utilize the same [R]Evolution geometry, patented CVA suspension and Boost spacing as our RDO models, creating dream bikes for riders who value a tried and true aluminum frame platform. We take great pride in producing high quality alloy frames and are committed to pushing alloy frame development just as far as we push our carbon RDO line. The aluminum RIP is offered with both 29-inch and 27.5 Plus wheel sizes. Both wheel options are built with a Shimano SLX drivetrain and priced at either $3500 or $3800, respectively, giving the value-minded consumer options within the longer-travel trail bike segment.
Focusing first on the frame, the critical feature is the [R]Evolution geometry which we have tested, evaluated and carefully selected. The roomy cockpit has a comfortable reach for short stem lengths, giving you quick handling and plenty of maneuverability to go mobbing through rock gardens and barreling big berms. The steep seat angle gets you centered in the bike and pairs nicely with the short 443mm chainstay length for better pedaling efficiency than anyone deserves from a long travel trail bike. And of course, the compact rear allows you to square off turns and play your way down the trail.
More than just the amount, dialed suspension is a must for any trail bike, and the RIP 9 alloy is built around our patented Constantly Varying Arc (CVA) suspension. At its core, CVA is designed to remain fully active, all the time. The system harnesses chain tension to counteract squat and bob, but unlike other short-link setups, the pair of linkages rotate in opposite directions allowing them to react independently to both pedaling and terrain inputs. What you get is a bike that pedals great and has plush, stoke worthy suspension for amazing big bike versatility.
Designed to be a hard charger, the RIP benefits greatly from the wider Boost spacing in the rear. As most engineers will tell you, the extra millimeters at the axle gives them additional tools when it comes to building better frames. Boost allows them to keep the RIP's chainstays short, yielding a responsive ride in spite of the healthy amount of suspension travel. But, it also opens the door to building in tire clearance that could only be dreamed of previously. With loads of room for the average 29″ trail tire, the RIP can also comfortably accommodate 27.5″ plus tires, giving you the choice of what wheel and tire combination is right for you.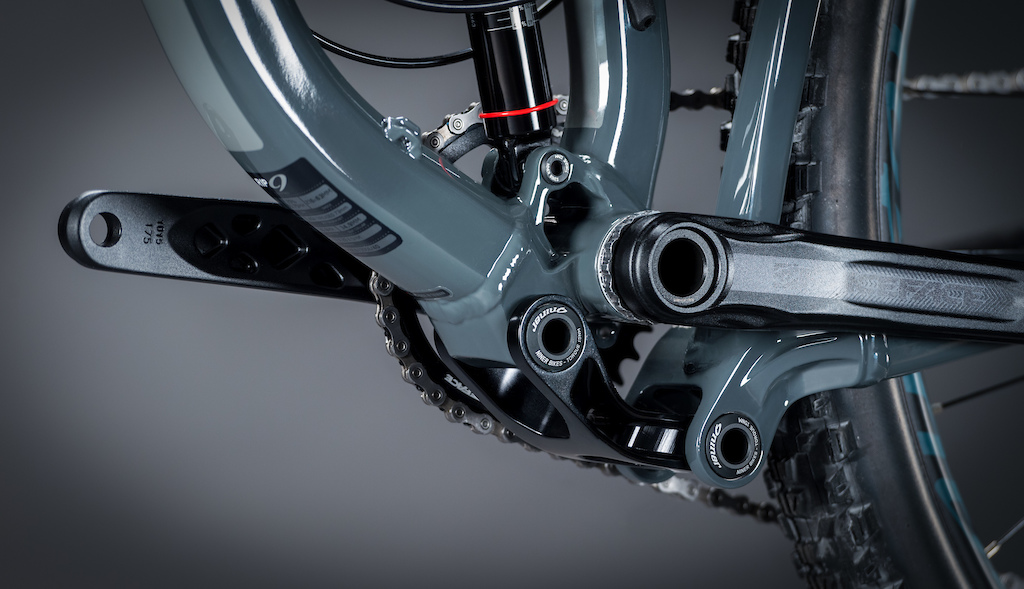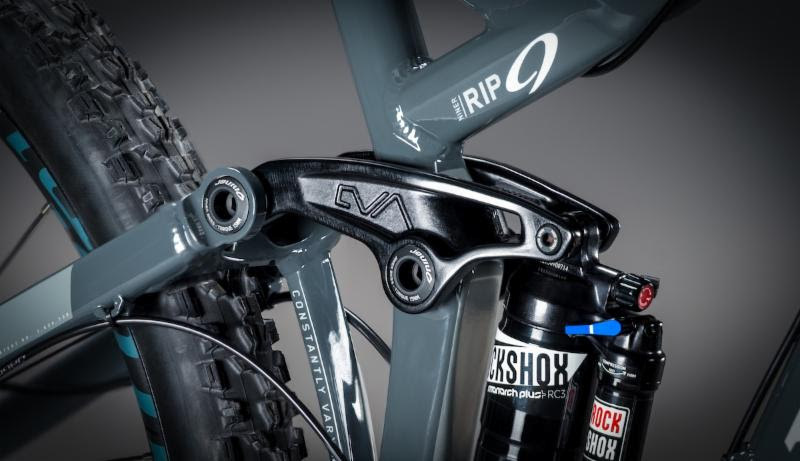 27.5″ Plus Compatibility
We embrace change when it means bettering the performance of our bikes. Advances in technology are enabling us to take new approaches to design and engineering, and nothing has had a bigger effect over the last several years than the evolution of wheel dimensions. Having already adopted 29″ plus and Boost spacing into our lineup, we're now introducing another wheel option, 27.5″ plus. Given its similar diameter to a 29″ wheel with a trail tire, the 27.5″ plus wheel adds another layer of versatility to this already amazingly capable trail bike.
Two Builds
To best complement the two wheel sizes, the RIP alloy is offered in two suspension build configurations, both with reliable Shimano SLX components. The 29er version is mated to a Boost 160mm RockShox Lyric fork up front, translating to a 66.5 degree head angle and true big hit handling. To offset the slight difference in effective wheel diameter and maintain the intended geometry, the 27.5″ plus RockShox Lyricfork grows to 170mm of travel giving you even more confidence when dropping into chunky trail sections. The RIP 29″ will be coming in at $3500 retail and the 27.5″ plus going for $3800 retail which perfectly balances world class performance with industry leading value.
The RIP relies on a 1X drivetrain with a few extra features to keep you rolling. Something many will welcome, the 73mm bottom bracket shell is threaded so you can easily service and swap BBs when necessary. It also comes with ISCG 05 tabs so you can mount a guide if you're looking for an added bit of chain retention confidence.
The result-the RIP is a bike you'll be psyched to ride on the trails, show off to all your friends, and most of all, you'll be stoked to call it your very own. The RIP alloy bikes will begin shipping to dealers in September, so contact your preferred Niner dealer to order yours today.