Ninjaz are here, it's official, HKT Products are proud to announce that we are the official distribution partner for Ninjaz Gloves in the UK, we will be representing them in Cycle, BMX and the Moto-X market. Ninjaz are ridden by the best, with both Lacondeguy's, Jed Mildon, Nicholai Rogatkin and Kurt Sorge all flying the flag. Red Bull have commissioned Ninjaz to supply all their athletes with limited edition Ninjaz gloves for 2016, after all if they are good enough for these guys, they are set to take the glove market by storm. We will be limiting stock levels to make sure the market doesn't get flooded, then off loaded at the end of each season. Details are just being finalised on 2016 gloves but here check out the 2015 offerings below…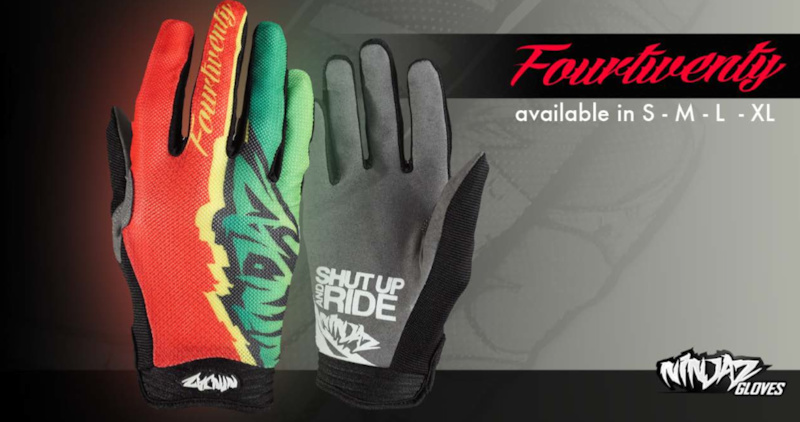 420…
420 is synonymous globally for kicking back and getting loose, the 420 glove range does exactly that. If you care more about finding the most fun way to get down the hill compared to the shortest route possible, then this could be the glove for you. Keep your eyes peeled for the 2016 420 range available for pre-order soon.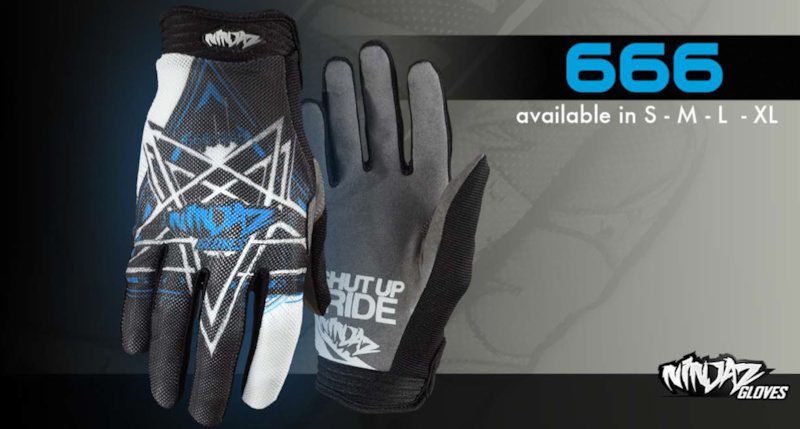 666…
Ninjaz know that things get a little wild sometimes, occasionally you have to make a deal with the Devil just to get by. And let's be honest all the fun things in life are going to send you his way eventually.
MOD…
Ninjaz have been on board with the Masters of Dirt programme for a while now, they are the glove of choice for all the Bike and Moto athletes, infact the owner of the whole event loved the gloves so much they now do a limited edition Masters of Dirt glove each year.
---
MENTIONS: @HookitProducts