One Vision Global Racing thunders into its third year of operation in 2017, and it's going to be our biggest, loudest and best year yet! There are a number of exciting new things happening at One Vision, both at and away from the races! One Vision maintains its strong relationship with main sponsor Nicolai Bikes, and the riders are looking forward to another season shredding the Geometron range and working on further development. In 2016 Jack and the lads worked with Nicolai Bikes and Chris Porter of Mojo Suspension to create the G19 downhill bike which achieved a world cup top 20 and a BDS win as a prototype. It is now available for the public to buy as a production DH race machine and the team will be racing and riding standard frames throughout 2017. The lads are all super excited for the season ahead and teamed up with camera wizard, Callum Philpott last weekend to capture their new 2017 look.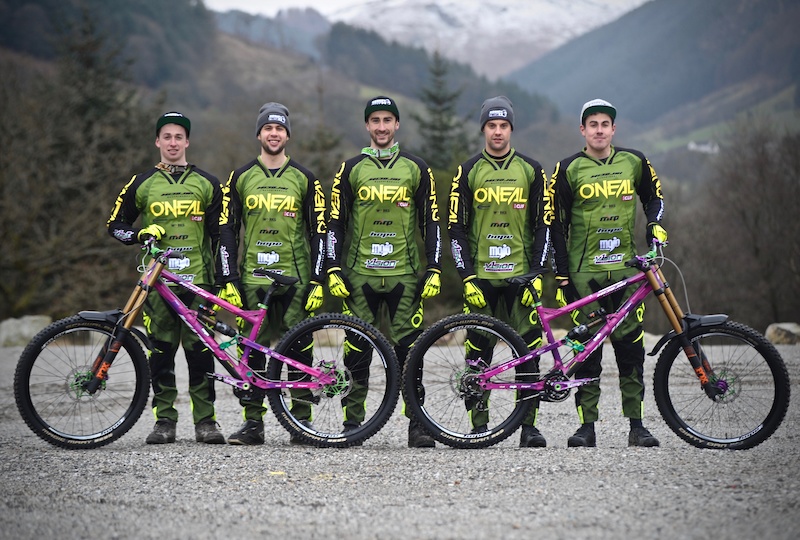 Photo: Callum Philpott
Jack Reading, team owner, and rider, had his best ever season in 2016 on board his G19 race bike. He achieved his first world cup top 20, won his first BDS race and showed great pace achieving some top 10 splits at a number of world cup rounds. Jack is super excited to race on board the now production Nicolai Geometron G19 in 2017 and is feeling better than ever!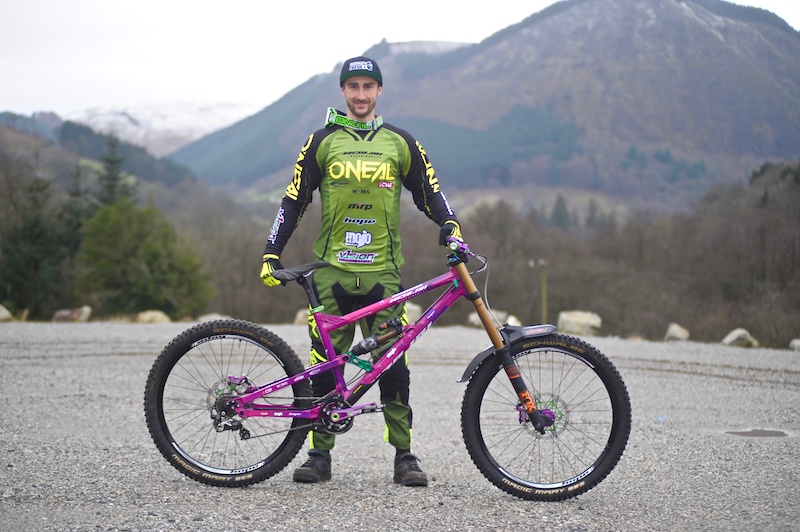 Photo: Callum Philpott
"Last year was great, and the belief is finally there that I can challenge for a top 10 world cup finish with the right run. I love my bike; it's amazing, inspiring so much confidence to go as fast as I physically can, so I can't wait to get racing. Last year I got used to the bike, this year it feels part of me. Throughout previous winters I've worked full time in the clinic as an Optometrist and juggled training and running the team around that. It always left me feeling weak and tired at the start of the season, but it was a necessary evil so I could afford to travel to the races. After a strong 2016 season I've been able to cut the clinic work down to twice a week allowing me to focus on training and riding which has made a massive difference to my riding at this time of year. I want to say a huge sincere thank you to all of One Vision's amazing sponsors who make my dream and the One Vision program an ever-improving reality each year. I'm hungrier than ever to get racing after finishing 2016 with really good pace! Let's have it!" – Jack Reading
Jack has a number of projects kicking off in 2017 away from the races:
"Over the last couple of years I've realised how much I enjoy coaching riders, and I've developed a real taste for it. I'm a British Cycling MTB level two qualified coach, and I'm starting 'One Vision MTB Coaching', which will have two components: It will be offering both general MTB skills coaching, and specific MTB DH race coaching sessions. I've been coaching James Hurst for 5 years, taking him for youth rider to world cup racer and UK elite rider, so I believe I already have a wealth of experience I'd like to use to help other riders and racers improve their MTB and racing skills. We also plan on doing some guided rides, as George is going through his British Cycling guiding qualifications at the moment! Watch this space!" – Jack Reading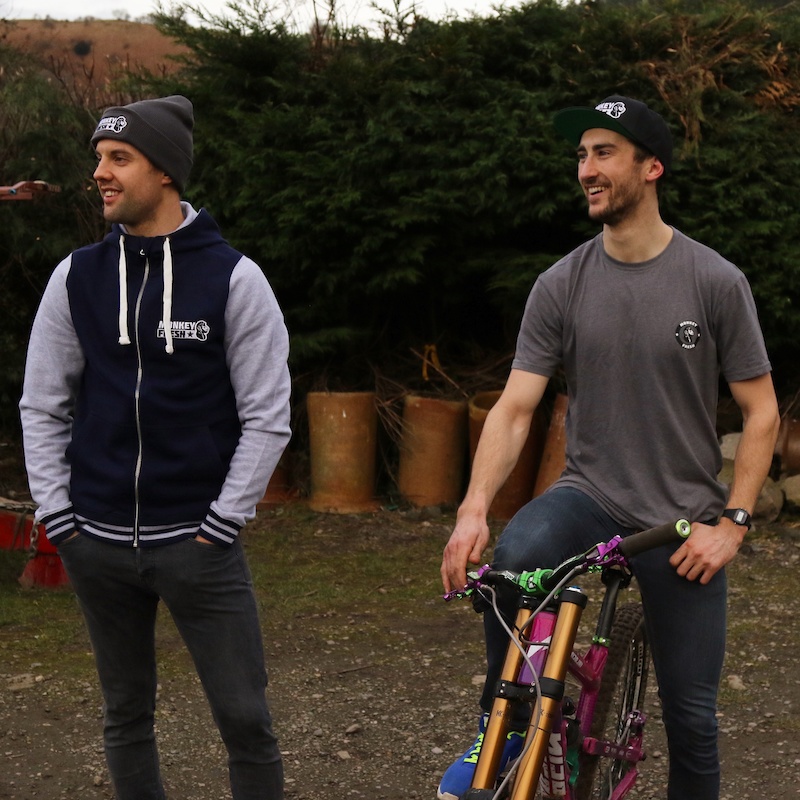 Photo: Phil Reading
George Gannicott stays with One Vision Global Racing for another year in 2017. With an impressive 10th place qualification run at Fort William, and his first top 30 finish in finals, we're excited to see George bring that pace to more of the races in 2017. Here's George's feelings going into 2017:
"I'm coming in to my second year with One Vision Global Racing. It feels great to be in a position where I'm building on the knowledge of my bike from the previous year rather than trying to get used to a whole new rig. Some riders would say it's a bit of a chore having to 'plug' sponsors through social media but with the amazing package that One Vision can offer me it's easy! It's more spreading my love of the products we use rather than relentless advertising. With that said, I'm far too excited to get racing for my own good! It's going to be one hell of a season from the team and it'll be hard to miss us with our new G19's!"
Photo: Callum Philpott
Will Jones is looking forward to his first full world cup season in 2017, after a tough year as a rookie at the European rounds in 2016. Will achieved his first BDS podium in 2016, as well as qualifying to race Fort William world cup, so we're excited to see him lift his game to the next level in 2017. He's been training harder than most professional riders are willing to do over the off-season despite working full time as a carpenter, and he's excited for the year ahead.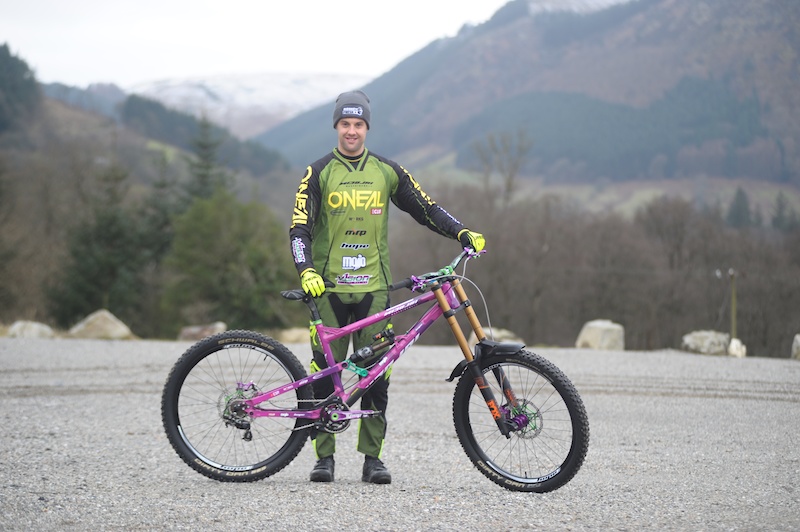 Photo: Callum Philpott
"The race season can't get underway soon enough! 2017 will be my second year riding for One Vision Global Racing and the support is phenomenal. The team and its sponsors provide everything I could ask for to help me achieve my goals and I'm left wanting for nothing. This will be my first full World Cup season and off the back of an intense winter training, I'm hoping for a strong season… Roll on Lourdes!" – Will Jones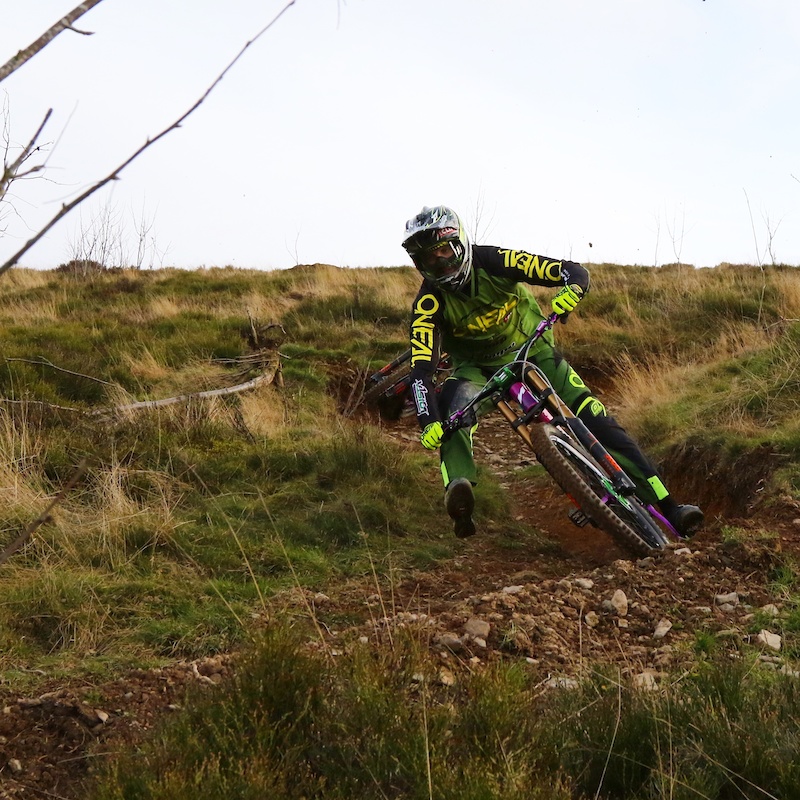 Photo: Phil Reading
James Hurst looks forward to his first year in elite for 2017. He has had two successful seasons with the team so far, achieving some great junior BDS results in 2015, and finishing 1st in the British Cycling Expert overall rankings in 2016. We are all really excited to see how his first year in the top category goes and James is looking forward to the challenge.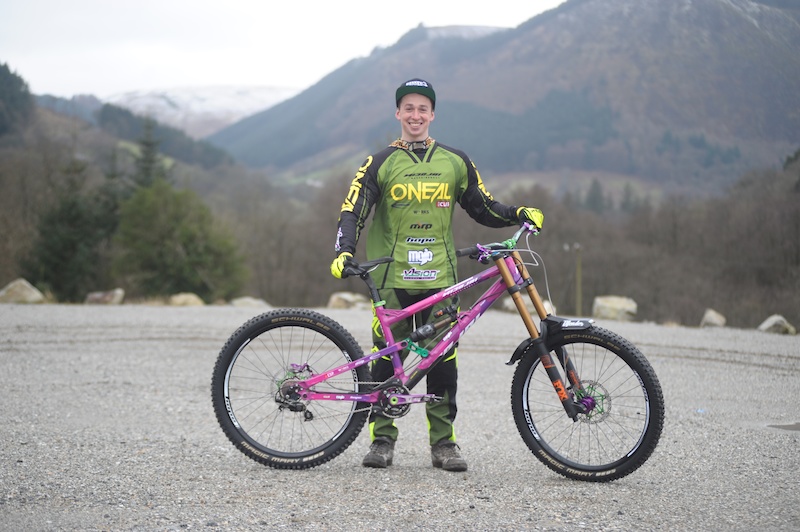 Photo: Callum Philpott
"I'm really looking forward to the 2017 season and what it has to offer! It will be my first year in elite and coming off a strong season in 2016, I can't wait to get racing again and see how I get on competing with the big guns! I'm sure it's going to be another year filled with more good times with the One Vision family." – James Hurst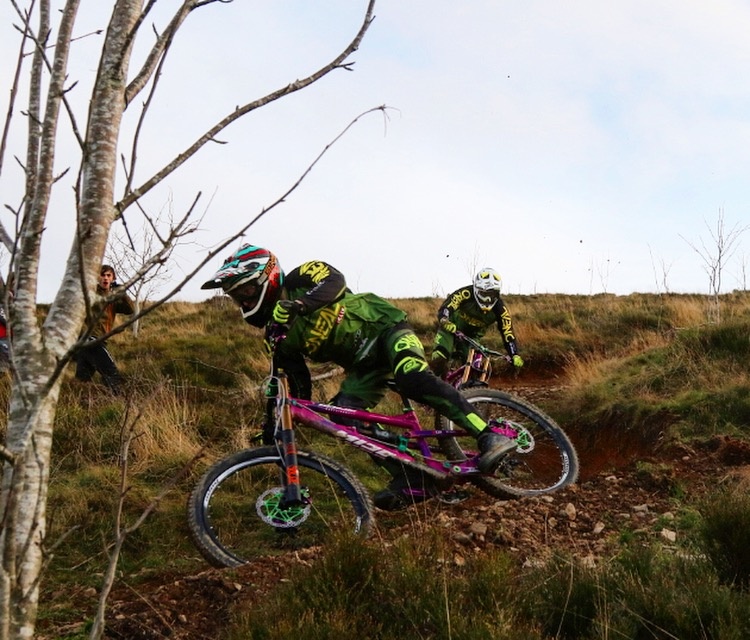 Photo: Phil Reading
For 2017 the team has a new signing in the shape of Myles James. Myles is already good friends with Will as they both live in Hereford, and because of this knows most of the lads well already. This has made it easy for him to fit into the team dynamic and quickly become a valued team member. Myles finished 4th in the British Cycling Expert overall rankings in 2016 and also moves into Elite for 2017. He is training hard this winter and has his sights set on a great rookie elite season.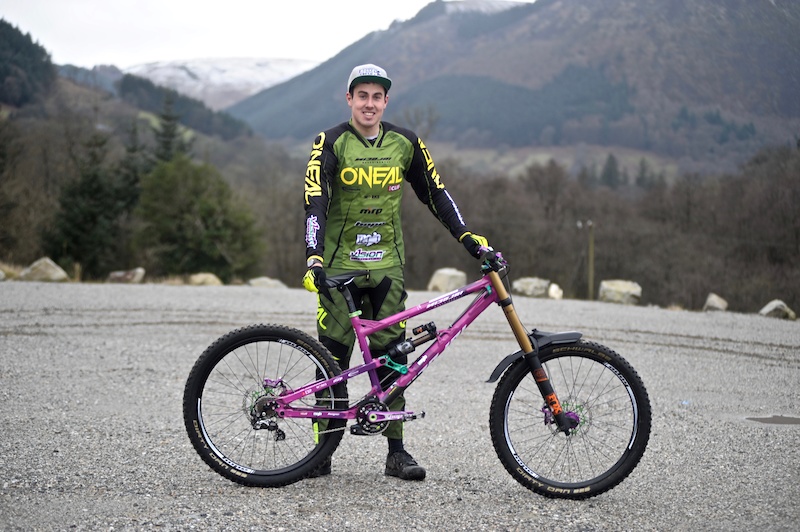 Photo: Callum Philpott
"2017 will be my first season in the elite category and I am over the moon to be riding for One Vision Global Racing this season. I can't thank the team and all of our sponsors enough for the support and I am looking forward to the challenges that lie ahead. My aims for this season are to compete in the British Downhill Series and at selected European races to get enough points to race world cups in 2018. Bring on the season ahead I can't wait to be sat on that start line!" – Myles James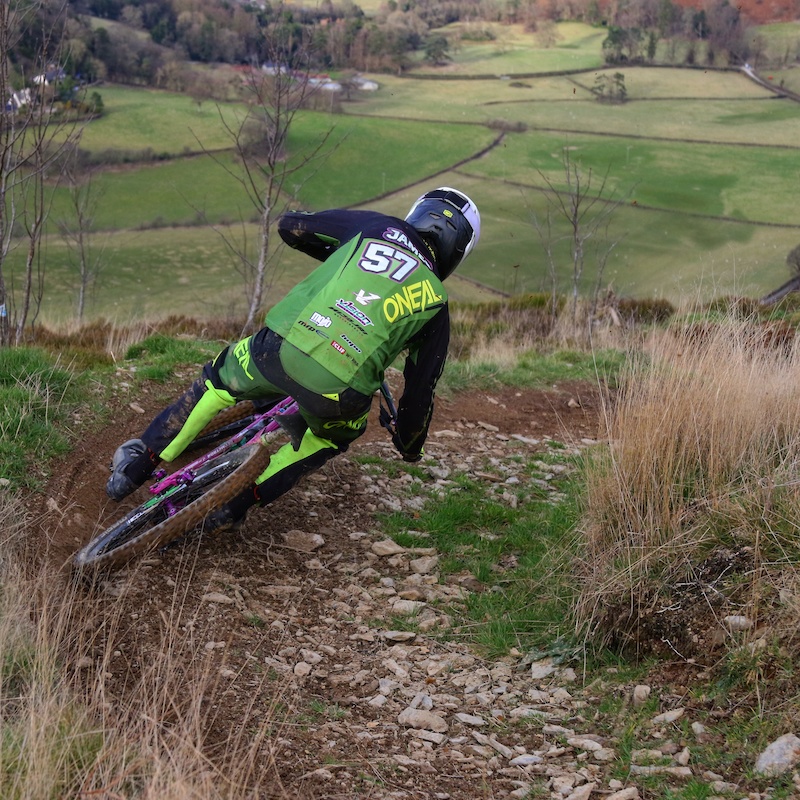 Photo: Phil Reading
The team will be racing a full world cup season in 2017 attending all of the rounds, including Canada, as well as the full British Downhill Series and selected Crankworx events. All of the riders are fired up and ready for action! The atmosphere in the team is better than ever, with all of the lads getting on like brothers it makes racing weekends such a fun experience for everyone involved. Big Phil, team manager, and Jack's Dad, does his best to keep everything under control and running smoothly. The team heads out to Portugal on Monday to spend a week with Ride Portugal testing and training on their amazing tracks, before starting the racing season at the first round of Portugal Cup on the 5th of March!
As always we need to say a huge thank you to all of the team's supporting brands. Without these guys, the team wouldn't exist and we're so lucky to have the backing of such amazing companies and products:
Nicolai Bikes, Mojo Suspension, ONeal, Hope Technology, Schwalbe Tyres, Clif Bar, MRP, Works Components, Crank Brothers, Dirt Factory, DNA Sports Performance, Rock Guardz, Gusset Components, 3 Point Therapy, Monkey Fresh, Extra UK and ESP.
We also need to take the opportunity to thank a number of great individuals who support One Vision, purely because of their amazing good will and believe in the program we run! These people are:
Lars Jones and Ben Harrison – race mechanics
Paul Jeffery – team Soft Tissue Therapist
Callum Philpott – media work in the form of amazing photos and video
Kieran Baldwin – Graphic Designer producing our logos, race jerseys and anything else we need
Mark Davies, Mark McClure, Richard Taylor, and Adey Bennett – provide much-needed help towards the huge financial expenses of racing around the world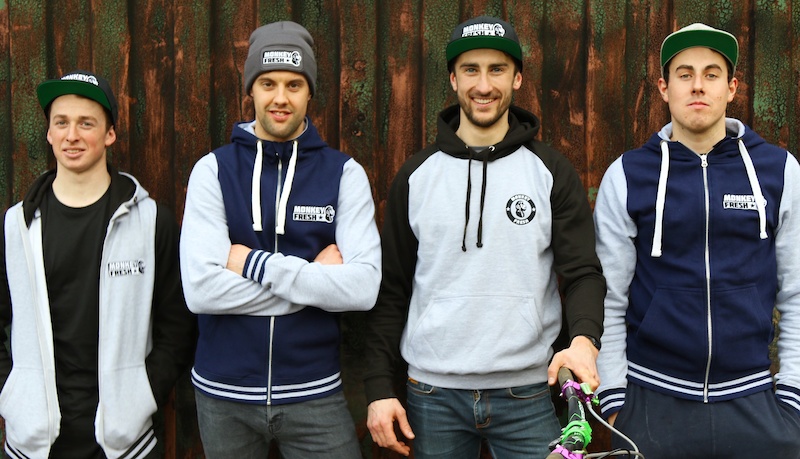 Left to right: James, Will, Jack and Myles sporting their new sponsor's clothing Monkey Fresh. George was attending to some Scottish business…
That's One Vision Global Racing for 2017 – let's have it!
Video: Callum Philpott
---
MENTIONS: @onevisionglobalracing / @oneal / @hopetech / @crankbrothers