Peaty's Steel City DH Coming May 2015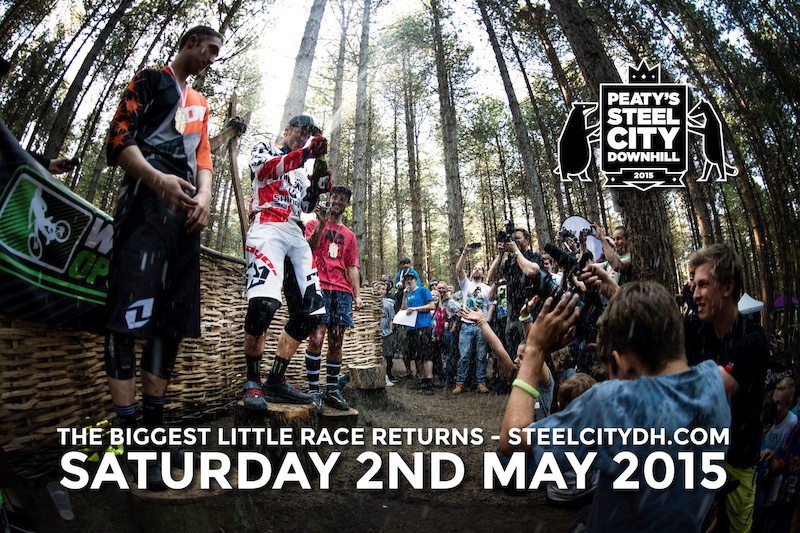 The Biggest little race around is back and looking bigger and better than ever for its fifth year. Steve Peat and friends bring you the next installment in Peaty's Steel City Downhill on Saturday May 2nd 2015. The law of fives is never wrong!
Last year saw almost 300 racers and over 3000 spectators lining the dry and dusty course in Greno woods, to see what happens when a Mini Downhill race is put on Peaty Style! So what can you expect from this year's race? We're keeping the best bits that make it the only local race that feels like a world cup, with new additions that will make it even more exciting for racers and spectators alike.
This year the track is being totally reworked by local trail builders Biketrack.org, making it even faster with more flow and a few new challenges. From high up on the start ramp its flows down over berms and jumps, past Greno's answer to Heckler's Rock; the Jolley Gap Jump, through the rocky heath, railing the rollercoaster berms and pumps though rocks and roots before being launched into the infamous crowd filled bomb hole and over the finish line.
To help keep excitement levels high, this year we have added split timing. For those who have perfected their tuck, there will also be a speed trap with prizes for the fastest racers.
Local favourites and long-time supporters Bradfield Brewery will be on hand to quench thirsts with a custom Ale, Motoré Café will be providing a lift for the discerning coffee drinkers and if you needed more incentive to pedal harder; Whirlow Hall Farm Café will be providing us with a BBQ and Hog Roast and Streetfood Chef will be on hand to feed you with their award winning Burritos. If that's not enough, Monster Energy will be on hand to give you an extra lift with drinks and music.
We are really fortunate to be supported by the local bike industry, who not only fill out the finish line arena, but provide us with fantastic prizes for race winners and our MTB dream raffle. This year we have a £1000 cash prize purse split evenly between the fastest men and women. Podium placers are also awarded a unique medal made by TADO
Last year's Peaty's Steel City Downhill raised the bar for women's DH racing; with one of the biggest ever fields in UK downhill with over fifty women racing, many for the first time. We would love to see more women racing at this year's event.
This year we have an official after party: Celebrating victory, drowning your sorrows, or just breaking down your race run with your mates. The New Barrack Tavern, on Penistone road, will be putting on a free beer for all racers!
Entries will open at 7pm on Friday 27th March 2015 and sell out very fast. Most categories' were full in 20 minutes. They will again be run through the British Cycling Website. britishcycling.org.uk/events/details/126121/Peaty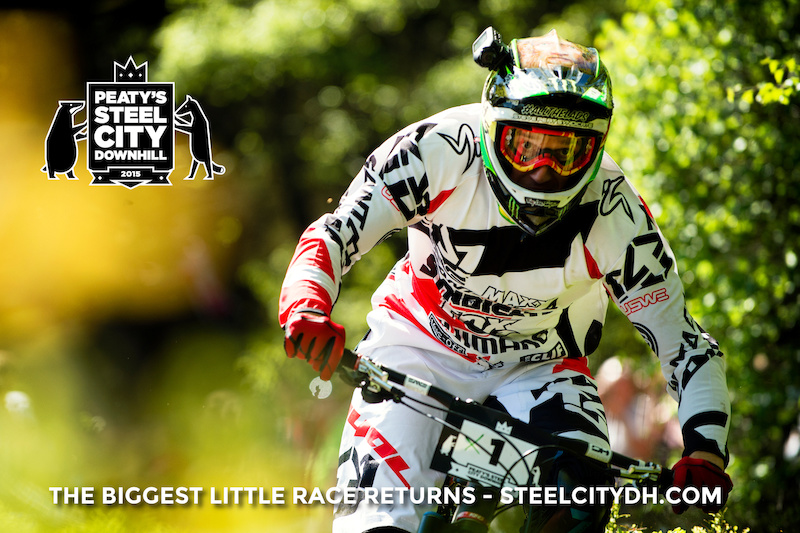 To keep up to date on all things Steel City visit www.SteelCityDH.com or follow us on Facebook and Twitter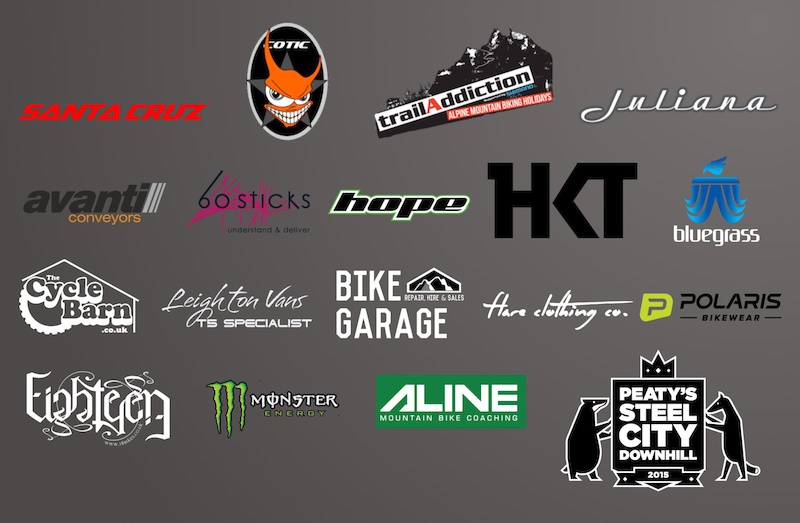 The race is run as a not for profit event, everyone working on the race does so for free, for the benefit of the Wildlife Trust and trails in the woods. We have now built so many trails in Greno that we cannot build any new trails for the next 5 years. Therefore we're very excited to announce the creation of the Steel City DH Fund . The money made from the race will be used to maintain the trails in Greno with the remainder being placed in the fund and used exclusively to assist mountain bike projects around the city.
---
MENTIONS: @steelcitydh, @Bluegrassboard