Rachel Atherton Sponsors the British Downhill Series' Junior Women's Category
Rachel has long been a passionate advocate for getting more women and girls riding and racing mountain bikes. It is her firm belief that sport, in particular racing downhill, can give young women a confidence and self-belief that no amount of shopping or make-up could ever come close to. That is why this year, Rachel will be sponsoring the Junior Women's category at the British Downhill Series.
Rachel's sponsorship of the category will be very practical, with prizes for winning riders from her sponsors. The reason for this is Rachel's belief that so many girls are currently hampered in their racing performance by not having the correct kit or set-up. With this kind of sponsorship, those who win will win essentials like mud tyres from Continental, brakes from Shimano and clothing from IXS. Furthermore, Rachel and her mechanic Joe will be on hand on Fridays at several of the races to run Race Preparation Clinics. All women will be welcome to come along for advice on set-up for the current track and conditions and guided track walks.
I was lucky, having two big brothers who dragged me into riding when I was probably more interested in playing with my pet rabbit. Now I want to repay that favour by encouraging as many women and young girls into racing as possible. It's not about how fast you are right now, it's about how fast you could be. I'm stoked to be working with the British Downhill Series because it's at the heart of what makes UK mountain biking so awesome. We all came up through the ranks of the BDS, but when I started out there were no young girls racing, I remember being stood on the junior women's podium on my own! I still love to ride the Series today, and I can honestly say that some of my favourite weekends of the last couple of years have been in spent in the sunshine and chilled atmosphere of the BDS!

– Rachel Atherton, GT Factory Racing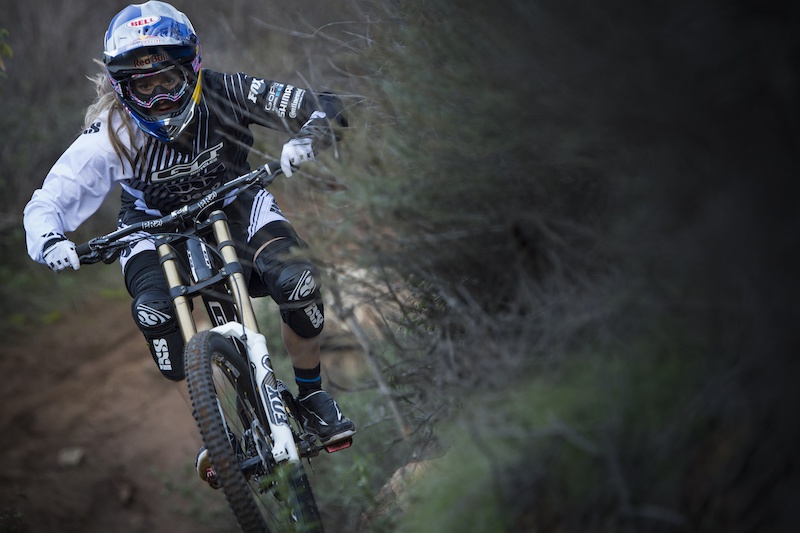 I'm going to sponsor a new Junior Women's category which this year will cover Junior, Youth and Juvenile Women at the British Downhill Series, the aim is to explode the number of entrants in this category so that that next year Si Paton will have to run three separate races, like in the Junior Mens! I remember so clearly racing on my own as a Junior and comparing my times to Elite Women and how I couldn't wait to race Elite so I'd have some real racing. I'm determined that this generation of girl riders will have stiff competition from the get go. I can't wait to get started on this, the track walks are going to be amazing! I hope that more of the Elite Women will join me so we can demonstrate some lines and hopefully give some useful advice. I've seen before how tweaking someone's bike set up can improve their ride so I'm excited to put that into a race situation for these girls. At the wet and gnarly Llangollen race last year, a girl was trying to ride down with 32 PSI in her tyres… I want to be available for moments like that when someone just might not be 100% sure if they are running the easiest set-up.

– Rachel Atherton, GT Factory Racing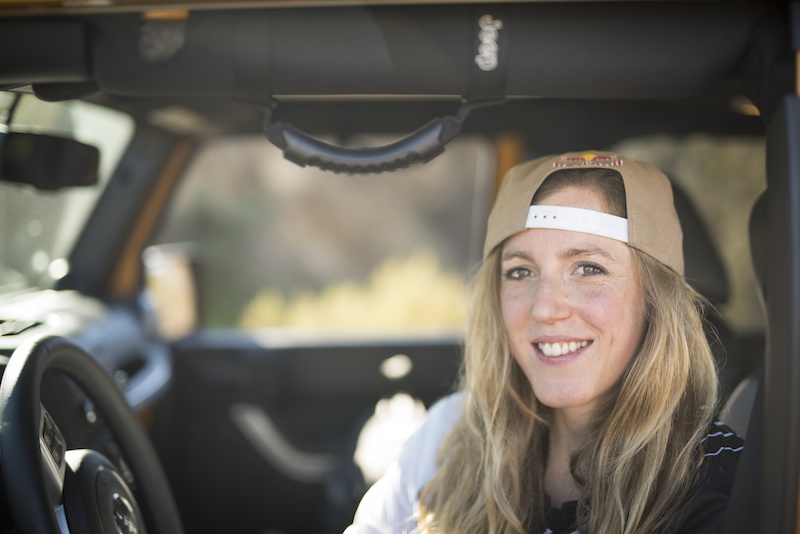 Hats off to Rachel for her vision and creativity to create this opportunity. The success of the British girls smashing last year's Worlds Championships with those top three results has had a direct impact on the number of women racing the 2015 BDS, with entries doubling in number. We welcome all female athletes and hope that the BDS – with Rachel's backing, support and guidance – will be that stepping stone for British women racing World Cups and beyond, chasing those gold medals!

– Si Paton, Director, British Downhill Series
Watch out for more news and more opportunities to get involved on Pinkbike.
---
MENTIONS: @si-paton, @GTBicycles