Rachel Atherton continues to gather accolades and has now been awarded Laureus World Action Sportsperson of the Year to add on top of her perfect season in 2016 and Pinkbike 2016 Athlete of the Year. Rachel was also nominated for this award last year but was unlucky in the end.
The Laureus Awards were created in 2000 as part of Laureus Sport for Good, a movement that uses the power of sport to end violence, discrimination, and disadvantage. The first time the award was given Nelson Mandela was the Patron, and he believed passionately in the cause.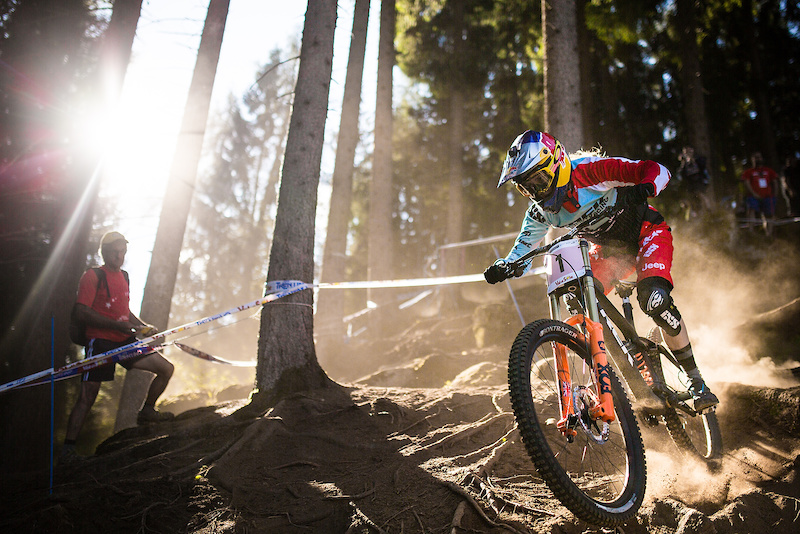 Photo – Sven Martin/Laureus
"Sport has the power to change the world. It has the power to inspire. It has the power to unite people in a way that little else does. It speaks to youth in a language they understand. Sport can create hope where once there was only despair. It is more powerful than governments in breaking down racial barriers. It laughs in the face of all types of discrimination." – Nelson Mandela
The Actions Sports Award goes to "the sportsman or sportswoman who best demonstrates supreme athletic performance and achievement in action sports in the qualifying year". Rachel was up against some tough competition with her fellow nominees all boasting amazing progression for their sports in 2016, including Pedro Barros (a Brazillian skaterboarder), surfers John John Florence and Tyler Wright, Chloe Kim (a US snowboarder) and Kelly Sildaru (a freestyle skier). In the end Rachel's perfect season resulted in the panel awarding the Queen of Downhill.
To say the least, Rachel was excited by the news, saying; "I'm overwhelmed to be even mentioned in such a list! And it's great that four out of the six Action Sports nominees are women—how awesome is that! Chloe and Kelly are still in their teens, (it) looks like Action Sports has a lot to look forward to!"
Rachel was unable to make the glitz and glam of the ceremony, held in Monaco and hosted by Hugh Grant, as she is busy putting in work at the moment, training for the 2017 season in California.
"I was gutted not to be able to make the ceremony; we looked at every available flight, about 100 different sets of scheduling but we just couldn't make it work.
I can't quite believe this is real and I am so delighted that my success this season and the sport of downhill mountain biking as a whole has been recognised in the wider world of sport. I really thank the Academy members for giving me this honour, it makes it even more special that the award is voted for by the real legends of the sport, all of whom I have admired and been inspired by; every one of them knows exactly how many hours go into finally achieving your goal. What Laureus stands for and the work Laureus does to help young people around the world really means a lot to me, I fully believe that sport changes your life and gives you the tools to overcome anything. Thank you so much Laureus, I will carry this award with pride and I will use it to inspire all the future mountain bikers out there."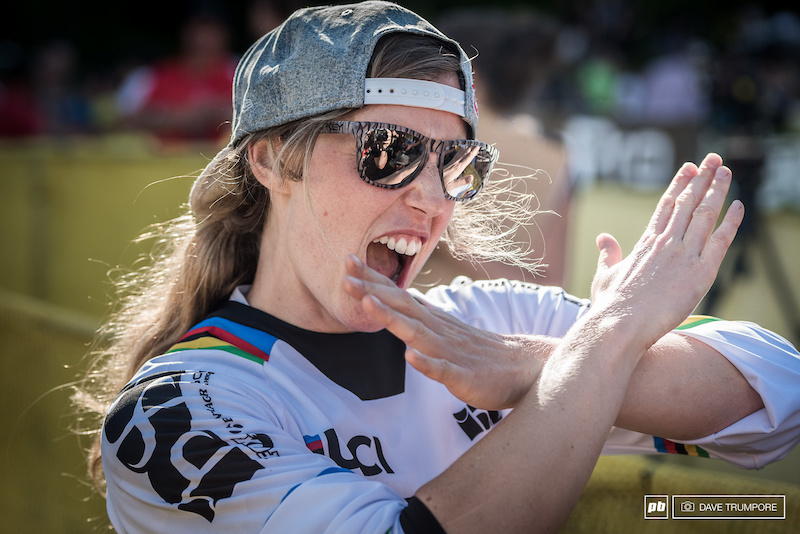 Laureus have been encouraging all aspects of mountain-biking and honoring its stars for some time now and while Rachel is the first mountain-biker to actually lift the Laureus trophy, a quick glance at previous nominations throws up some familiar names including Anne Caro Chausson, Julien Absalon, Danny MacAskill and Darren Berrecloth.
---
MENTIONS: @trek / @redbullbike