RE:aktiv Suspension – F1 and MTB Collide
Waterloo, WI – Five years after forming a research and development relationship with Penske Racing Shocks, Trek is unveiling the ground-breaking RE:aktiv suspension on an all-new Fuel EX 27.5. Trek's pursuit of a breakthrough suspension innovation led them the industry leader in custom suspension solutions for top tier automotive race teams: Penske Racing Shocks. 
RE:aktiv Suspension
RE:aktiv was born of a partnership between Trek, Penske, and FOX. Penske Racing Shocks supplies custom suspension solutions for the world's top automotive race teams, including top Formula One programs. No mass-manufacturing for the consumer market; Only high-end custom solutions for the most demanding conditions and customers. After a serendipitous meeting between Penske Racing Shocks' Technical Director Jim Arentz and Trek's Director of MTB Frame Technology Dylan Howes at a NASCAR race, the two companies began talking about the potential for Penske Racing Shock's custom innovations in the world of mountain bikes.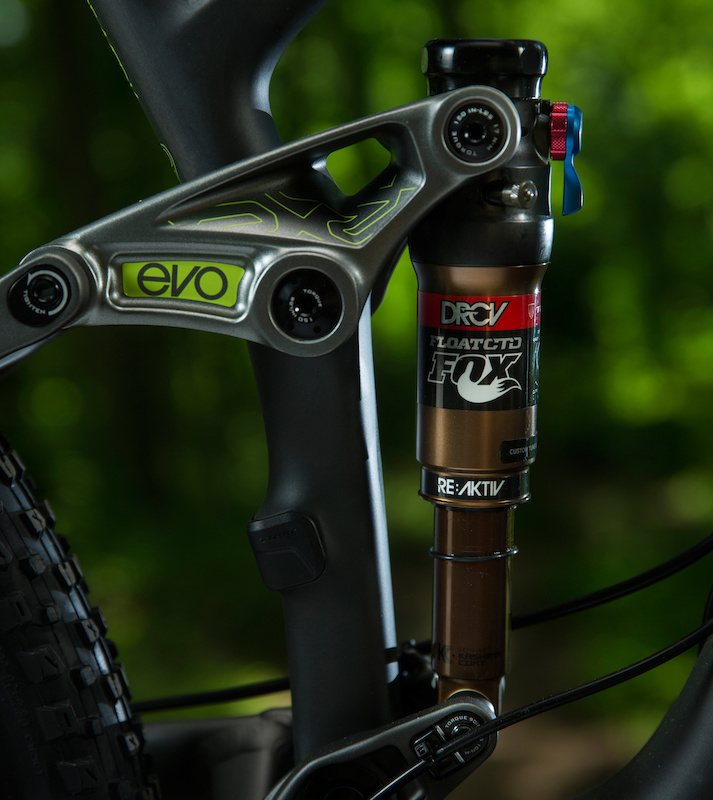 After thorough collaborative effort the teams landed on the remarkable potential of regressive damping to achieve what inertia valves have been unsuccessfully attempting in the mountain bike world for years. Regressive damping had been utilized in Formula One racing and then moved over to Indy Car and NASCAR with much success. It provides a much firmer hold in straights and corners for incredible support, but when it hits a sudden obstacle, like the square angles encountered on technical trails, the shock's hold instantly gives way to a plush, controlled progression. In short, the shock was smart enough to get out of its own way… fast. The result of the mountain bike application of this concept is RE:aktiv, which delivers on the unrealized potential of an inertia valve. And to date, regressive damping had never been used in mountain biking.
FOX Racing Shocks was brought into the process at a pivotal moment of the development process. FOX applied their suspension expertise and manufacturing prowess to the new shock to help bring RE:aktiv to market. RE:aktiv is a joint partnership among Trek, Penske Racing Shocks, and FOX. "The thing about Penske is they're completely focused
on being a racing company. So what we're doing is leveraging their R&D resources and turning that into almost an extension of our own capabilities," said Trek Director of Suspension Development Jose Gonzalez. "The combined effort with Fox providing the production expertise has produced just an outstanding shock."
| | |
| --- | --- |
| | The unique thing about Penske and Trek is that we've really only scratched the surface. Regressive technology helped with one compromise that was there in mountain biking but there's a whole other world of technologies that may apply. Not only from Formula One but all the markets we work with. – Bill Gartner, Penske Racing Shocks Director of Research and Development |

Given the prestige and demand for Penske's suspension designs in auto racing, the mountain bike world should be very excited about their future involvement. 



RE:aktiv is a patent-pending exclusive technology available only on Trek mountain bikes. RE:aktiv makes its' debut on an all-new Fuel EX 27.5 with select models available immediately exclusively through Trek's worldwide retailer network. The entire lineup is expected to be available later this summer.


---
Want to know more about Penske Racing Shocks' involvement in the suspension on Trek's new Remedy 29 Carbon and Fuel EX 27.5 models? Stay tuned for an in-depth piece on the technology where we explain exactly how it functions.