The greatest mountain bike happening of the year will be going down, as the fifth edition of Red Bull District Ride showcases the greatest talents and biggest tricks in Nuremberg on September 1–2. The gnarliest urban slopestyle event hopes to break the spectator record which lies at 70,000 and the old town of the German city will set the stage for trick combinations, which have never been seen before. The legendary event has become one of the most iconic in the world of mountain biking and went through a sensational development since its premiere in 2005.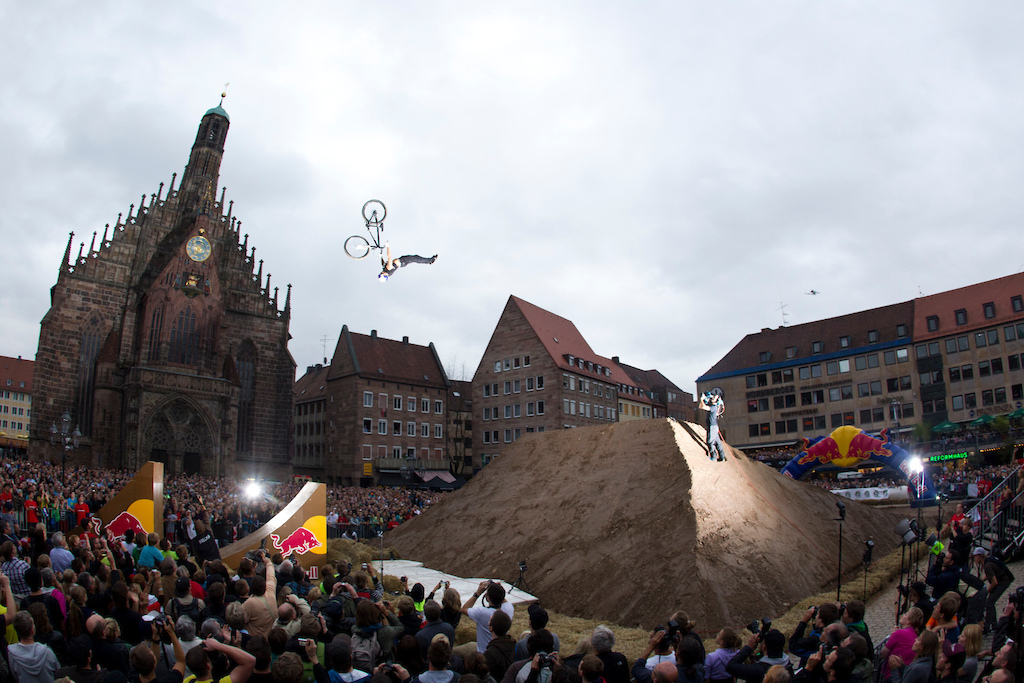 Back in 2005, the simplest tailwhip was enough to wow the crowd and judges. Nowadays, the athletes would get nowhere near the start tower of any FMB Diamond Event with tricks like that. Today, Tsunami-Backflips, triple-tailwhips, and twisters decide who becomes the king of the court. Back then, you would come across names of mountain bike pros, which you would never associate with slopestyle contests today. Gee Atherton and Cedric Gracia are two examples. It would be unthinkable to see downhill aces like Aaron Gwin, Danny Hart or Greg Minnaar standing at the top of the historic Kaiserburg and going through the motions before dropping in. The trick level has reached new heights and only specialists are able to dial up the big tricks needed in order to have a chance at competing for the title.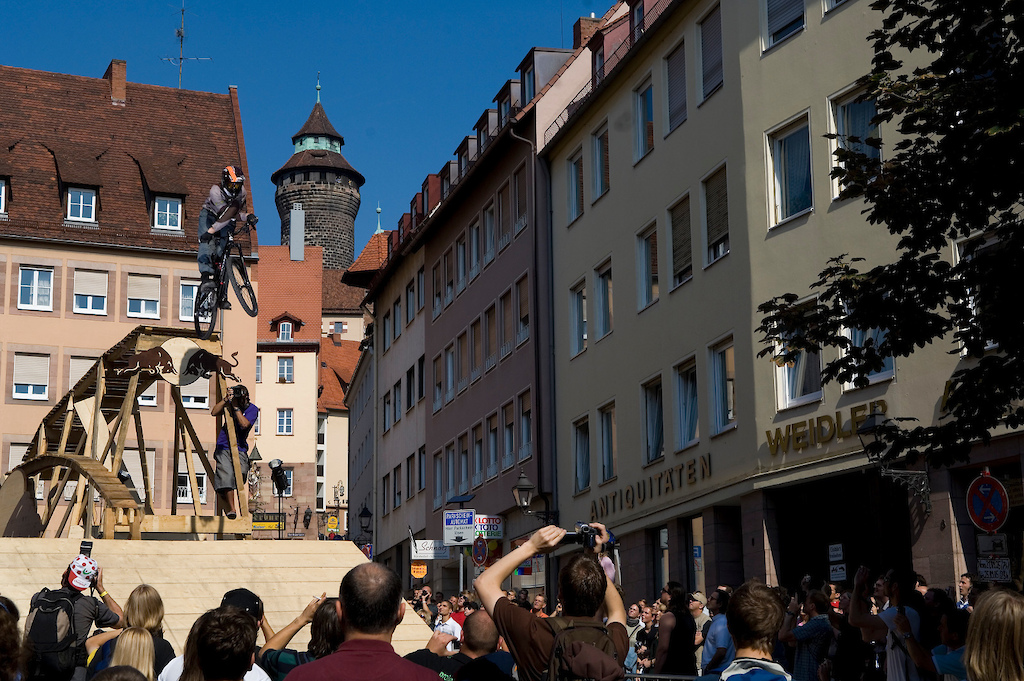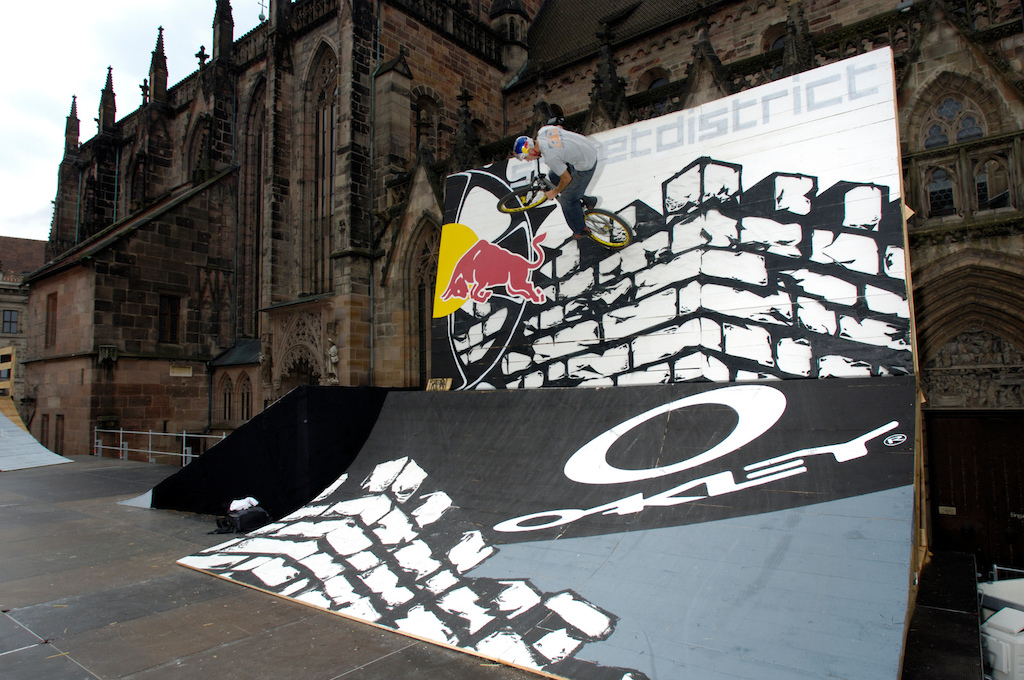 Three icons of the sport who are closely associated with the past and present of Red Bull District Ride give their account on the development of slopestyle and the event that will be returning to the heart of the 950-year-old city: Cam McCaul, Aaron Chase, and Tarek Rasouli.
Cam McCaul is the voice of slopestyle during live broadcasts on Red Bull TV. The 31-year-old American belongs to the Freeride Hall of Fame and won Red Bull District Ride back in 2006. All the action from the finals will be available on Red Bull TV on September 2 with his commentary.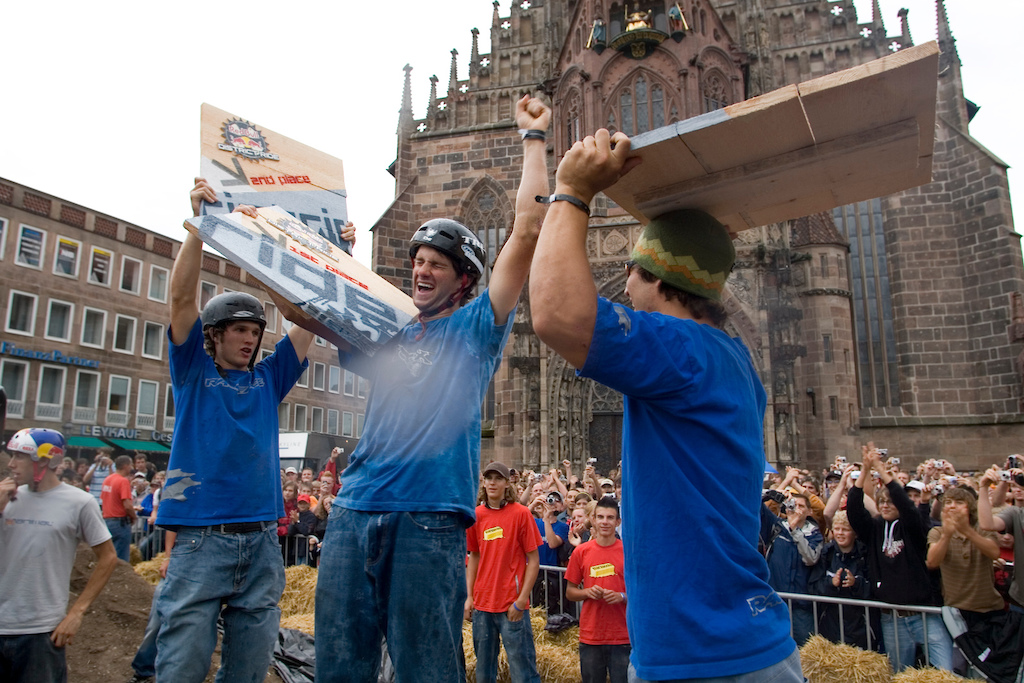 Aaron Chase wrote history in 2005 when he became the first athlete to win Red Bull District Ride. Since then, he has been a course designer for the track that meanders through the old town of Nuremberg and can also look back on years of judging experience.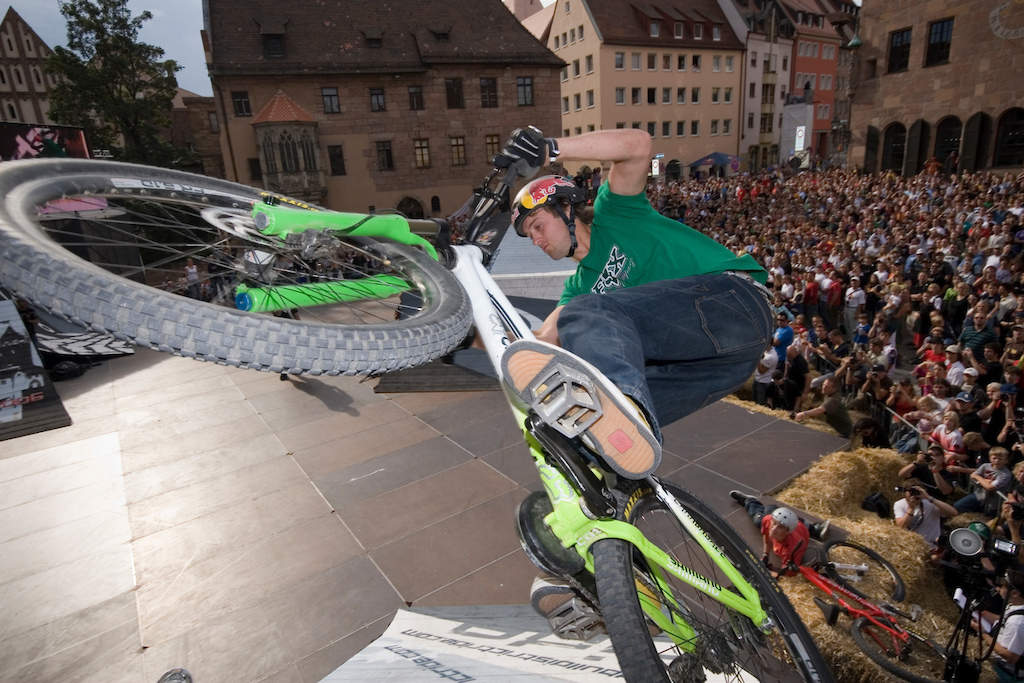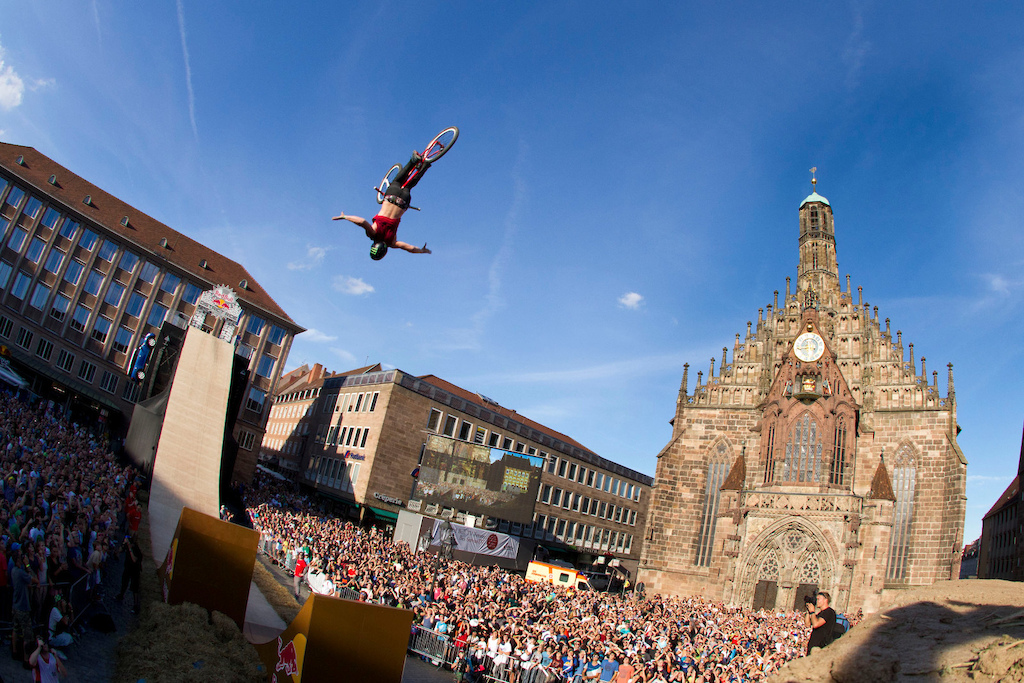 Tarek Rasouli, the mastermind behind Red Bull District Ride has been involved in the organization of the event since day one. Although an accident shortened his professional mountain bike career, the former freeride pro never lost the love for the sport of mountain biking.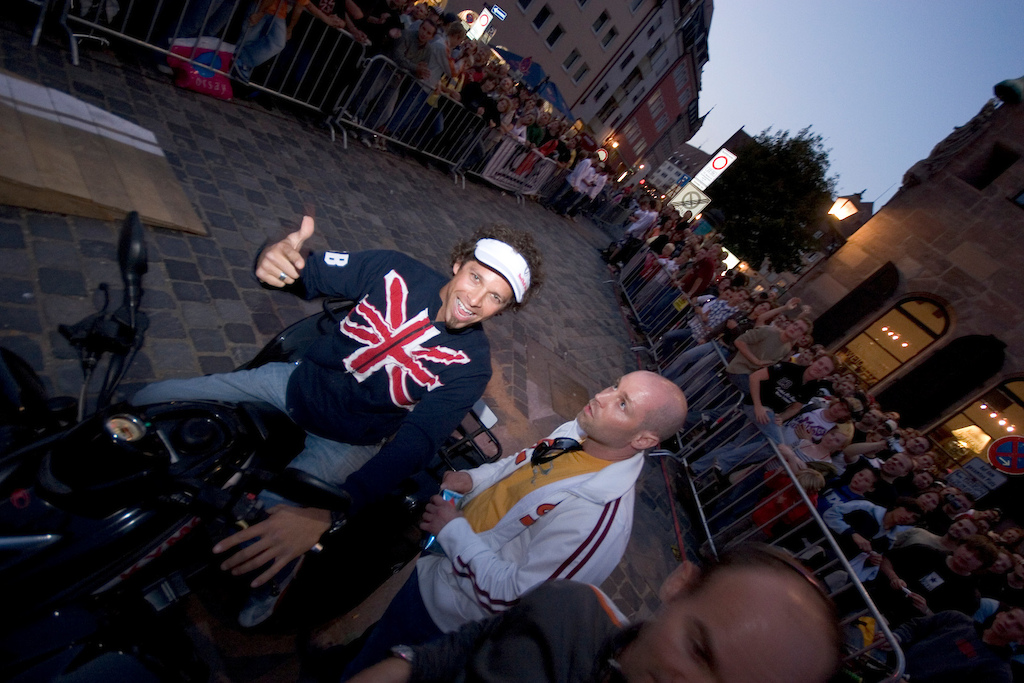 All the action from the FMB Diamond Series is broadcasted live on 
redbull.tv
. Get the latest on everything bike-related at the Red Bull Bike Channel: 
redbull.tv/bike
 & 
redbull.com/bike
. Red Bull TV is distributed digitally at www.redbull.tv and as an app across mobile phones, tablets, consoles, OTT devices and Smart TVs.