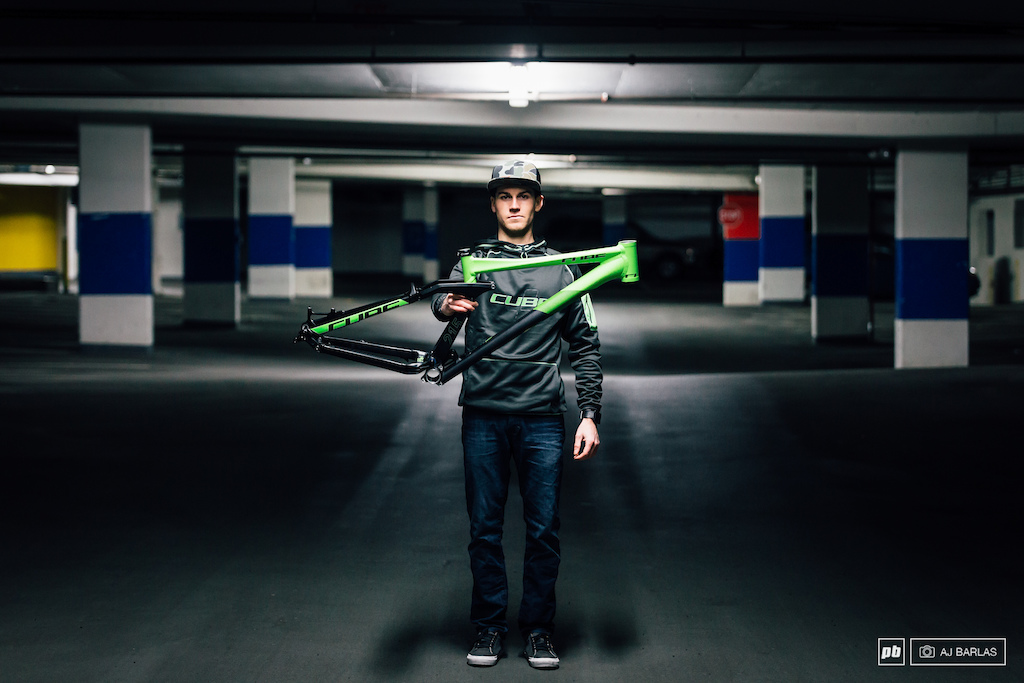 Whistler-based, Rémy Métailler, is one of the last riders to announce their sponsors for 2017, but here it is. For the next two years, Rémy will be setting the internet ablaze with videos like his Whistler Bike Park clips, aboard a Cube. Speaking with Rémy of the new partnership, he's quick to point out how much he has been enjoying working with Cube as he prepares for 2017, adding that the communication he has with the brand has been great.
The 26-year-old freerider is one of the more innovative park riders today and his riding puts a lot of stress on equipment, not to mention the number of laps of the Whistler Bike Park that he does. Rémy will spend most of his time aboard the Cube Two15 downhill bike and will ride the brands Stereo 160 outside the park.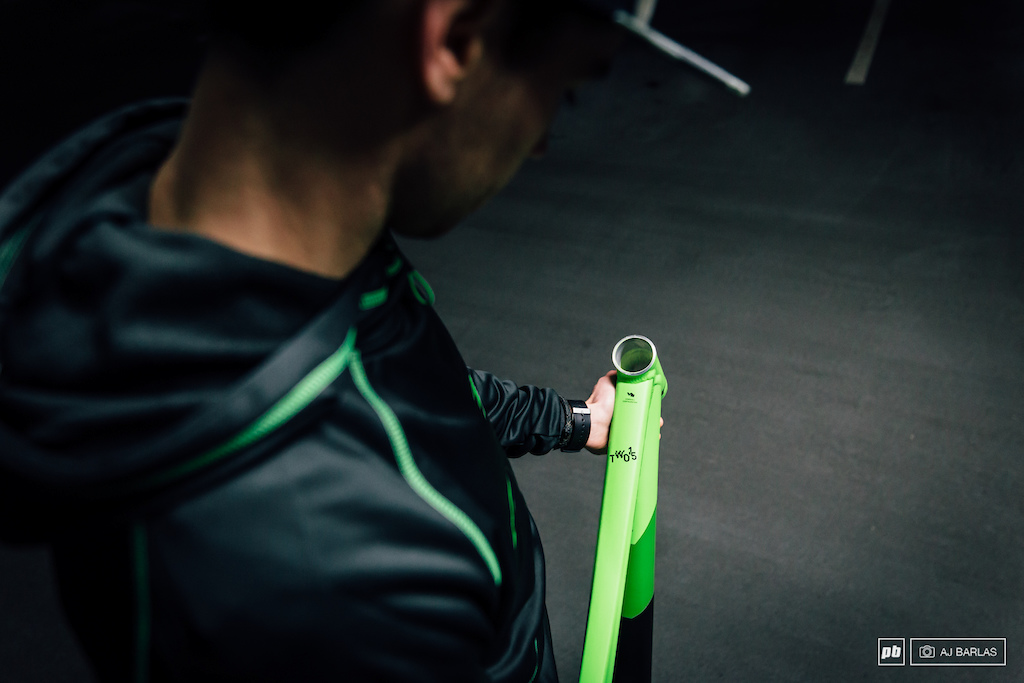 Rémy's 2016 season came to an abrupt finish when he misjudged a jump at the Taxco Downhill event in Mexico, breaking his back in the process. There were rumours circulating that he would be off the bike for the majority of 2017, but when asked Rémy said he feels stronger than ever and has been spending a lot of time skiing recently too – an activity that he has been enjoying with little in the way of issues as a result of the back injury. He's ready to get back on his bike and has been training to make sure that he is not only ready, but better than before.
Cube will be Rémy's frame supplier through 2018, with more news on his partnerships to come in the near future. For more check Cube's full press release below.
---
Métailler signs two-year deal with CUBE
26-year-old French freerider Rémy Métailler moves to leading German bike manufacturer CUBE with immediate effect. Rémy lives in Whistler, BC, Canada.
CUBE announces its partnership with one of the freeride scene's best-known and most innovative riders ahead of the 2017 season. Both sides are delighted about the new collaboration. CUBE is particularly proud that one of the world's best freeriders has chosen the German bike manufacturer as his partner. "The deal with Rémy means we have an absolute world-class rider on our books. We are extremely proud to welcome Rémy Métailler to the CUBE fold. Despite only being 26 years of age, Rémy is already a big name on the freeride scene and brings a wealth of experience on board with him. We look forward to working together and are planning some intriguing projects involving Rémy," says Marko Haas, CUBE Marketing. "CUBE's focus is not solely on lab results. We also work particularly closely with athletes and obtain feedback direct from riders. This data goes straight into our development processes to ensure we get the best performance from every single bike." Rémy is excited about the partnership with CUBE: "The brand and I share the same interests and my move from Commencal to CUBE went really well. I am very optimistic about the future and moving to one of the bike industry's leading companies is added motivation for me."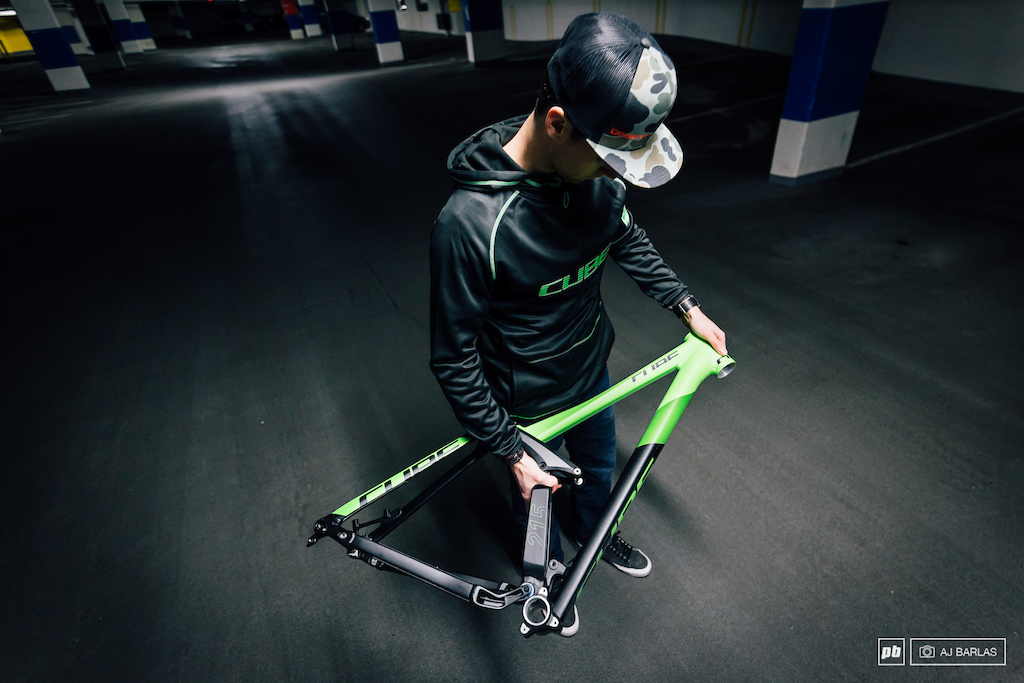 Rémy believes that the best equipment produces the best performances. That's why one of his bikes of choice is the CUBE Two15 downhiller. With its perfect combination of agility and smooth ride, the Two15 makes child's play out of going super fast on everything from World Cup tracks to local downhill trails and freeride tracks. Rémy made the conscious decision to move to CUBE and is already looking forward to working together: "I feel a connection to the brand through my European roots. CUBE is a household name to me and the new Two15 is an awesome bike that has already shown its potential at the Downhill World Cup. The geometry matches my riding style perfectly. Having CUBE as my bike sponsor for 2017 will help me take my riding skills and my bike knowledge to the next level. I'm really excited about taking this next step."
Rémy is known among other things for the videos he shoots in his adopted home of Whistler. "Burns the Whistler Bike Park" takes bike park riding to the next level and is one of the scene's most-watched edits. Rémy once again proved he is a world-class talent with a 12th place at the 2016 Red Bull Rampage. He was the only rider to use clipless pedals and his fast run impressed the judges. Rémy has already set his personal targets for the next two years: "Over the next couple of years I plan to keep doing exactly what I have been doing for the last four years – producing web edits and content on the thing I love the most: mountain biking. I will also be involved in developing and testing new products. I am confident that CUBE and I will come up with some fantastic stuff together and I am excited to be riding CUBE bikes in the future."
Rémy is currently working on his comeback after a crash at the Taxco City Downhill in Mexico, which left him with a broken T6 vertebra. He is making excellent progress with his recovery thanks to intensive training in the gym and close work with his physiologist. So well, in fact, that Rémy feels stronger than ever.
---
MENTIONS: @cubebikesofficial