Joyride will complete Ryan's first season in MTB Slopestyle. The dual-sport Haro Bikes athlete notes that this particular event was his ultimate goal for the year in MTB.
"I'm beyond excited about accomplishing my goal of qualifying into Joyride this year. I've worked hard to get used to riding MTB and getting comfortable doing the tricks that I know I can do," stated Nyquist. "I'm still not one-hundred percent where I want to be, but I'm very happy with the progress I've made, and I'm excited to see where I can take my riding in the Slopestyle scene."
While Ryan will compete at this event in his first year as an MTB rider, the road to qualification for Joyride is no easy feat. Many athletes that were presumed to compete—like BMX rider Drew Bezanson—were unsuccessful.
Ryan participated in select MTB events in 2015 when his interest was piqued by both the similarities and differences between dirt jumping and BMX. He began competing officially in both sports in April of 2016 and experienced near-immediate success—placing 2nd in his first event at "AT's Showdown", 6th at Swatch Rocket Air, and 2nd at FISE Montpellier. Nyquist will continue to compete in both BMX and MTB in 2017.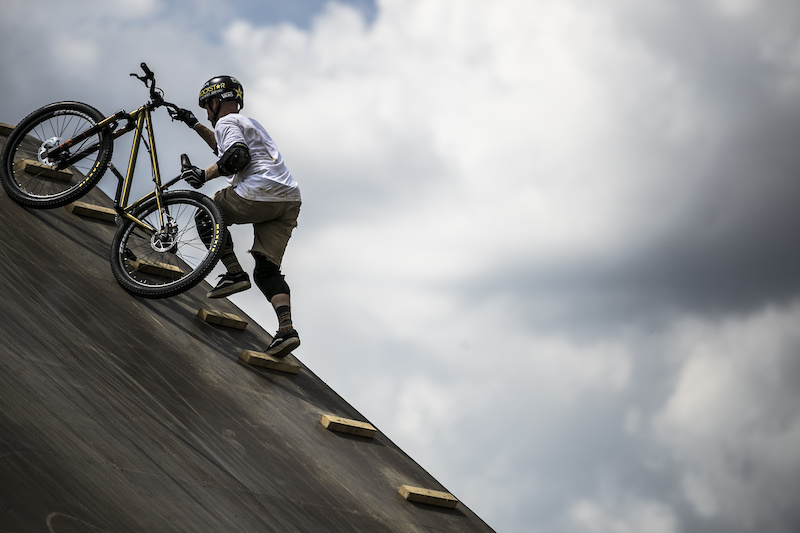 "Every event, I've had to step outside my comfort zone a little bit to ride the course the way I want to ride, and while that's a bit scary at times, it's constantly helping me grow into a better rider, and to appreciate what all the amazing athletes I'm riding with have accomplished over the years" said Ryan. "MTB Slopestyle is truly an incredible sport, and I'm so happy that I'm able to be a part of the biggest event they have."
A household name in both BMX dirt and park, Ryan Nyquist started riding at the age of three and competed in his first BMX freestyle competition when he was 16. Competing in his first X Games at the age of 18, Nyquist has been a BMX legend ever since. By 2003, he had won every major dirt competition – X Games, Gravity Games, Vans Triple Crown, and the King of Dirt. This year marks Ryan's 20th year with Haro BMX and his first with Haro MTB. He will compete at Joyride on August 21st riding his Haro MTB Steel Reserve 1.3.
Haro Bikes has been world renowned as a leader in the BMX market for more than 35 years. Haro entered the mountain bike market in 1986 and has begun to make a significant name for itself in the industry—often employing disruptive tactics to do so. Haro MTB maintains that mountain biking should be done for the sport, rather than for the status, and aims to offer products that allow its consumers to do so without overspending.
---
MENTIONS: @Haro-MTB / @officialcrankworx