Further expanding the capabilities of its E-tube wiring and electronics found in its latest Di2 electronic road bicycle shifting systems, Shimano today introduced the Di2 Wireless Unit (SM-EWW01) featuring the new Shimano D-Fly Data Management system. This new wireless component adds another dimension to the Di2 experience by wirelessly connecting riders to their Di2 data through a cycling computer. Di2 wireless unit is a compact wireless data transmitter compatible with Dura-Ace 9070, Ultegra 6870 Di2 and Ultegra 6770 E-tube road shifting systems.The wireless transmitter easily plugs into the E-tube wiring system and seamlessly connects Di2 equipped bikes to a compatible wireless cycle computer.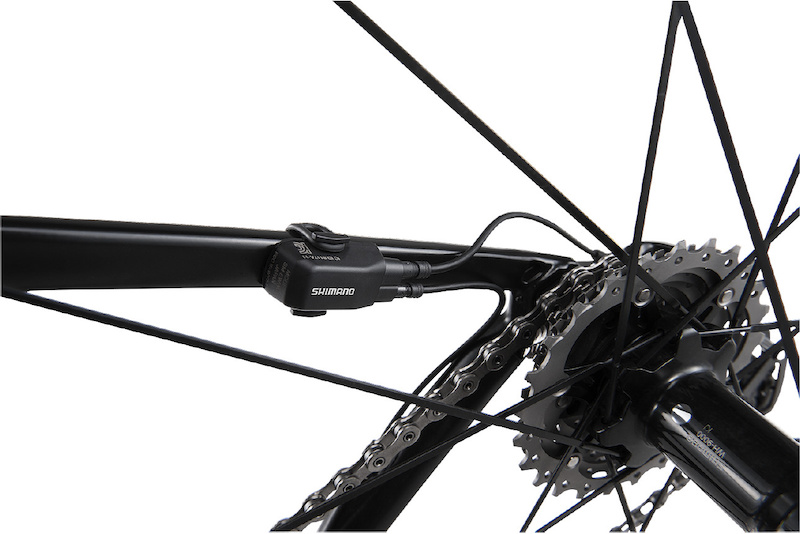 Shimano's E-tube single-wire conduit system allows the Di2 wireless transmitter to be plugged into the same line that powers and commands the rear derailleur.
Shimano D-Fly transmits data through a proprietary private ANT wireless protocol and allows riders to monitor Di2 gear position, battery life, as well as some other common rider data functions. The new Di2 Wireless Unit is powered by the same Di2 battery that powers the Di2 shifting system. Upon its introduction, SM-EWW01 will be compatible with the Pro Scio ANT+ cycling computer, a new 2014 introduction in the PRO line. Future compatibility with MIO and other cycling computers are planned for the 1st quarter of 2014.The Di2 Wireless Unit maintains a svelte size at only 38mm long, 25mm wide,12.5mm in height, and weighs less than 5 grams. The SM-EWW01 will be available in March 2014 for $79.99. The Scio ANT+ cycling computer weighs 80 grams and will be available in white or black color options for $139 in February 2014.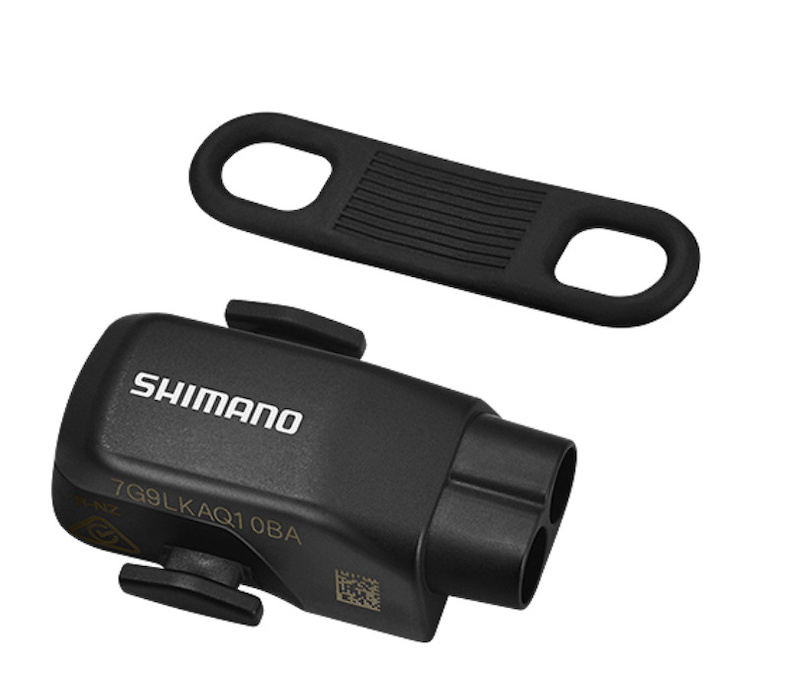 The wireless unit is said to weigh less than five grams. Presently, the unit syncs only with Shimano's Scio ANT+ cycling computers, but more applications will follow. Will Shimano offer a smart phone app? Only time will tell.
.
Related articles across the web