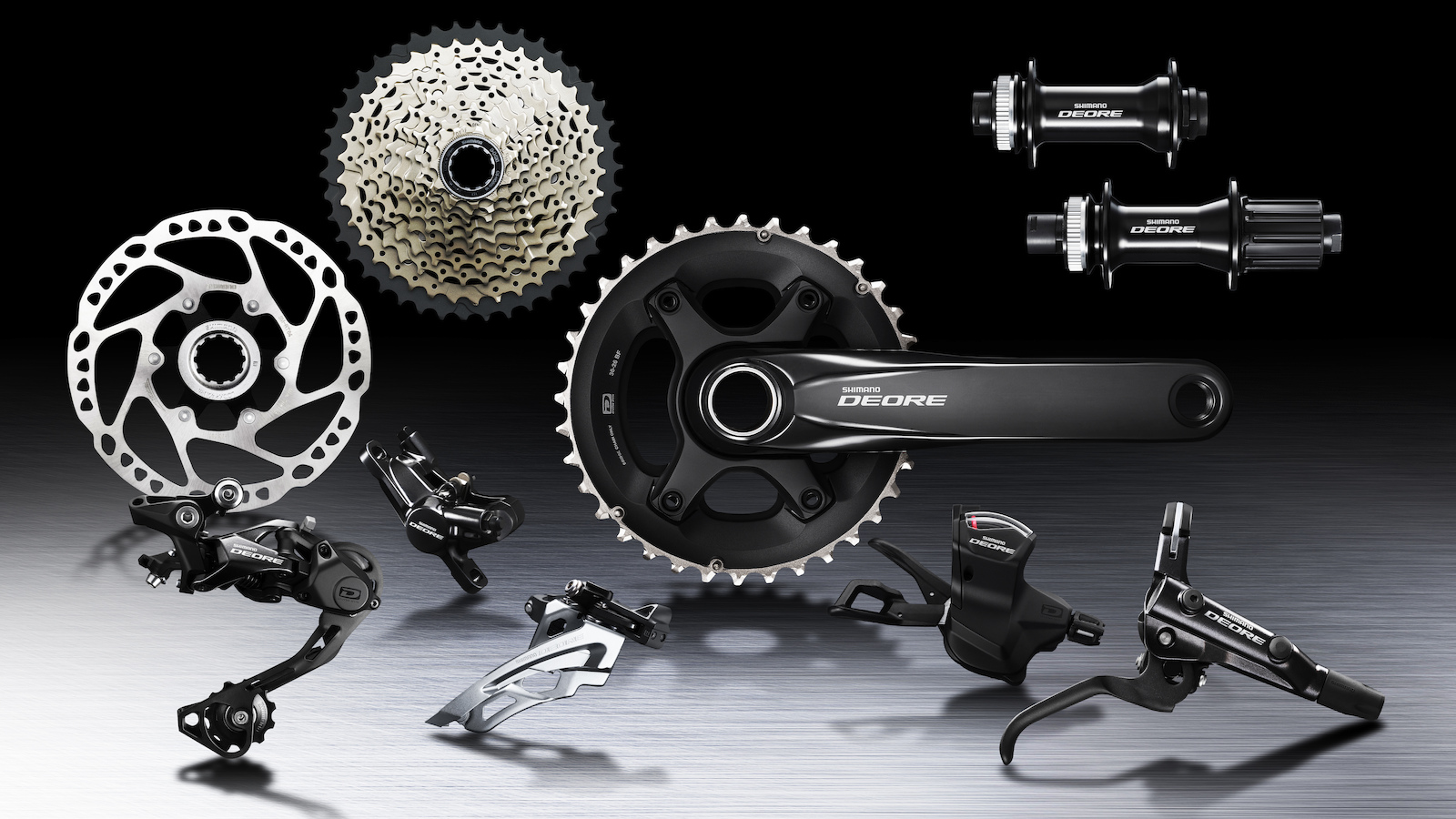 Shimano's latest press release reminds us that, as much as we would all like to own a ten thousand dollar trail bike, many avid riders, and some first-time mountain bikers will be hitting the trails this season aboard far more modest steeds. The new M6000-level Deore component ensemble is targeted at the entry-level enthusiasts and cash strapped shredders who would much prefer XTR, but have not yet purchased a winning lottery ticket.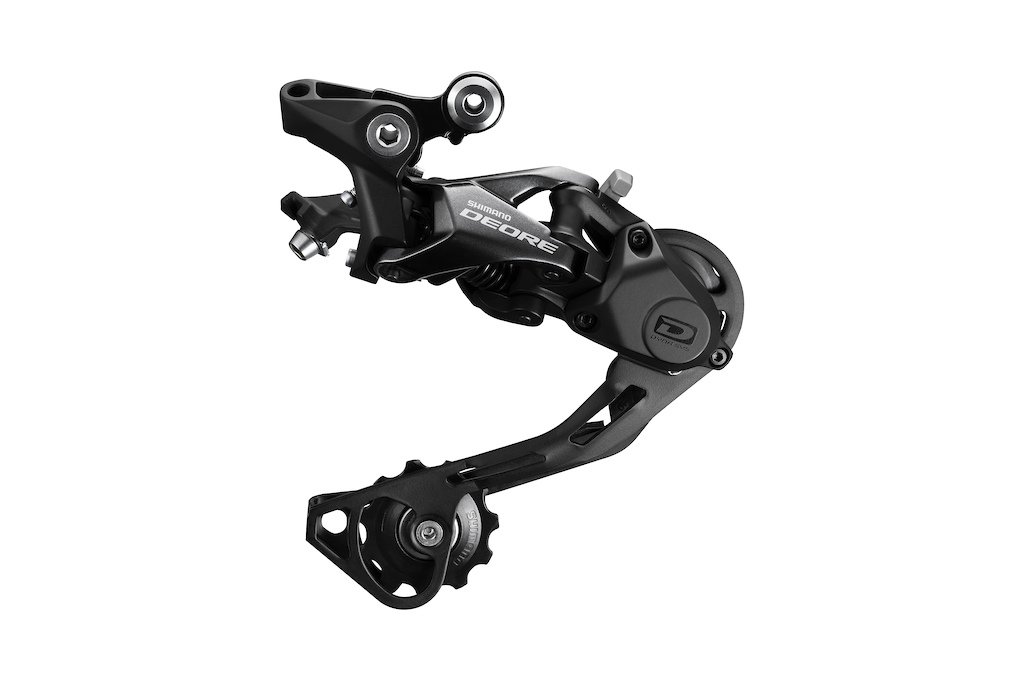 Highlights of the new group are a clutch type Shadow plus rear derailleur, a four-arm XTR style crank spider, Centerlock brake rotors and hubs, and while the Servo-Wave brake levers and ICE-compatible calipers are modeled very close to the ergonomically pleasant XT and XTR stoppers, you'll have to pony up for the finned brake pads, because they are not standard fare.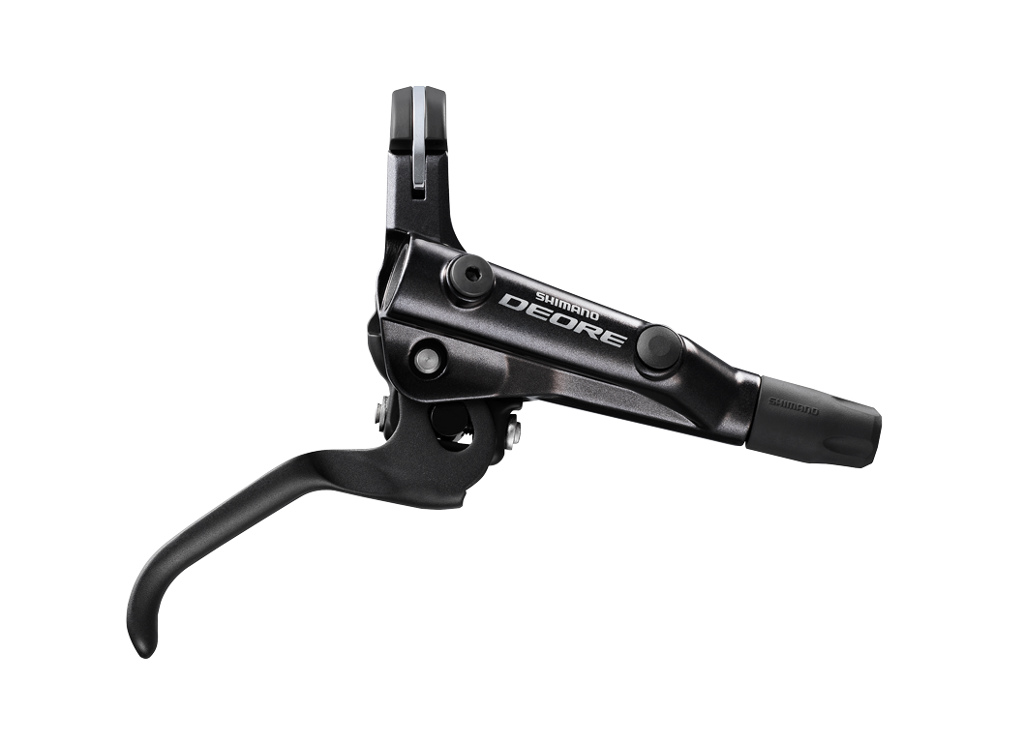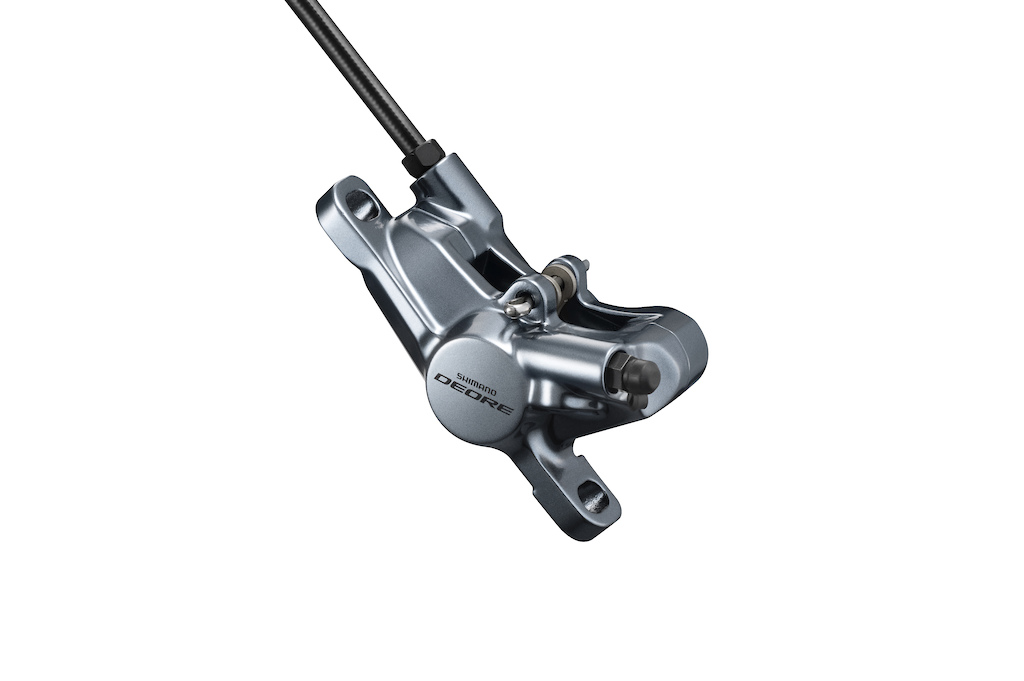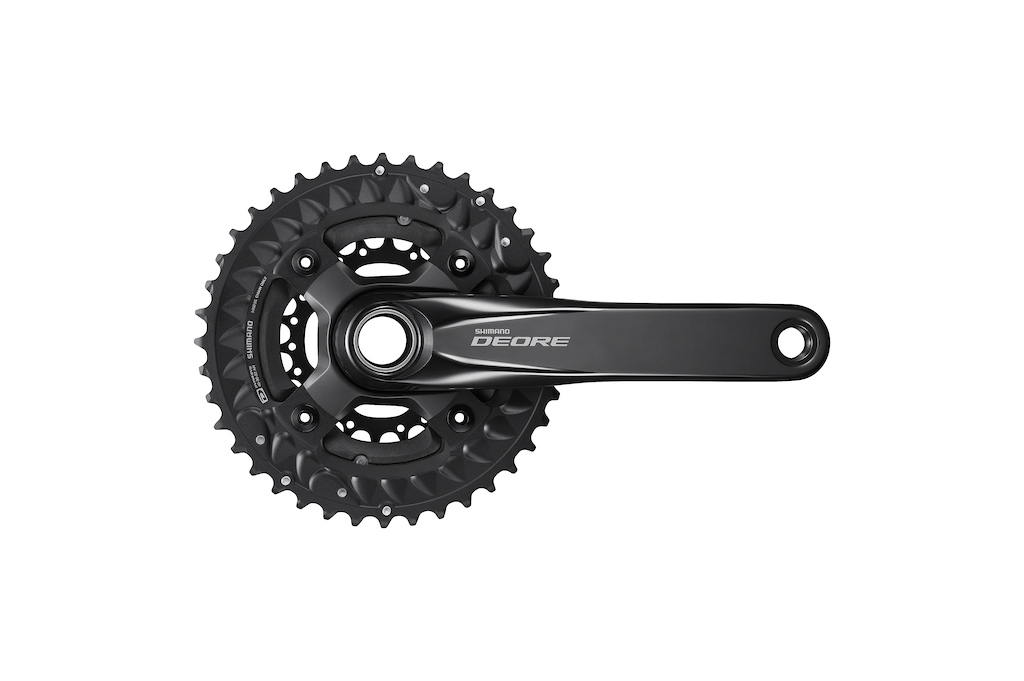 Equally newsworthy was what was not included in the press release: No eleven speed for M6000, so it won't be cross-compatible with its pricier siblings. The basic Deore will remain a ten-speed transmission, and there is no mention of a one-by (single chainring) option. Instead, M6000 customers can choose from a number of two and three-chainring cranksets (no surprise there) paired with a new wide-range 11 by 42-tooth cassette, or Shimano's longstanding 11 by 32, 34, or 36-tooth cassettes. To assist OEM customers, Shimano will offer front changers with every possible cable and clamping arrangement.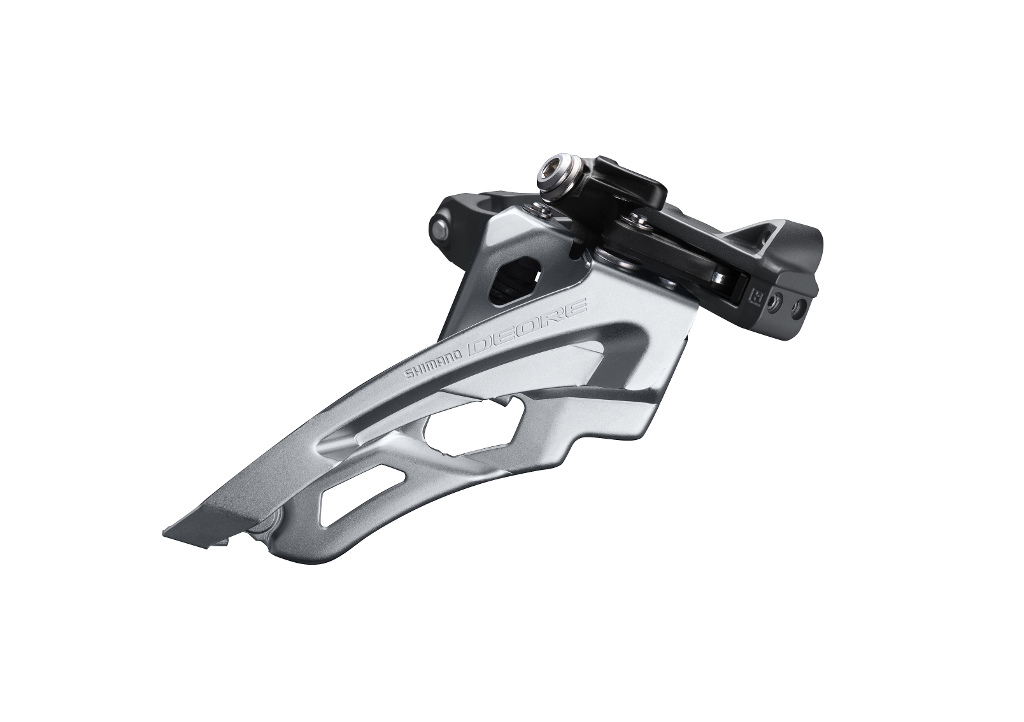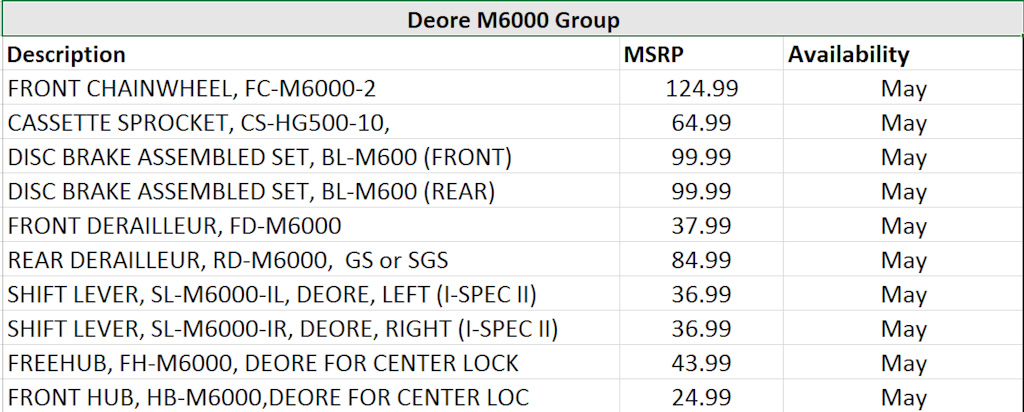 ---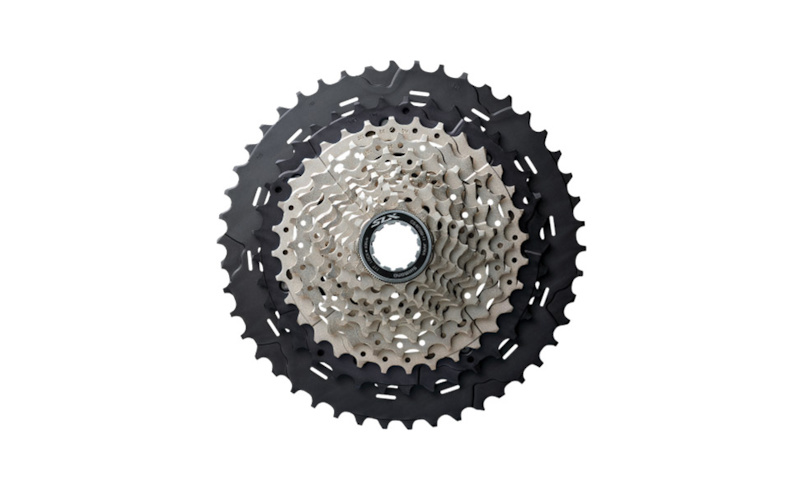 SLX One-By and a Wide-Range Cassette
On the heels of the M6000 Deore ensemble, came the announcement that an SLX-level one-by drivetrain has finally been approved for production, and with an eleven–speed, 11 x 46-tooth, wide-range cassette – both of which will be released this Spring. The affordable one-by transmission, big-boy cassette and the concurrent release of XT-level wheelsets with Boost axle spacing reflect a large-scale adjustment in the Japanese parts maker's range, presumably, to pull alongside SRAM in the OEM market and to ensure that those customers have the proper tools to outfit mid-priced performance mountain bikes with tip-to-toe Shimano componentry.

Entry Level Trail Pedal
Shimano also added an SPD Trail pedal to its range that is reportedly priced to match the M6000 ensemble. The PDED500 pedal once again, puts one of Shimano's most-wanted products into the hands of entry-level riders. Expect to see the 500-level pedals on demo fleets world wide. No price was available at the time of the press release.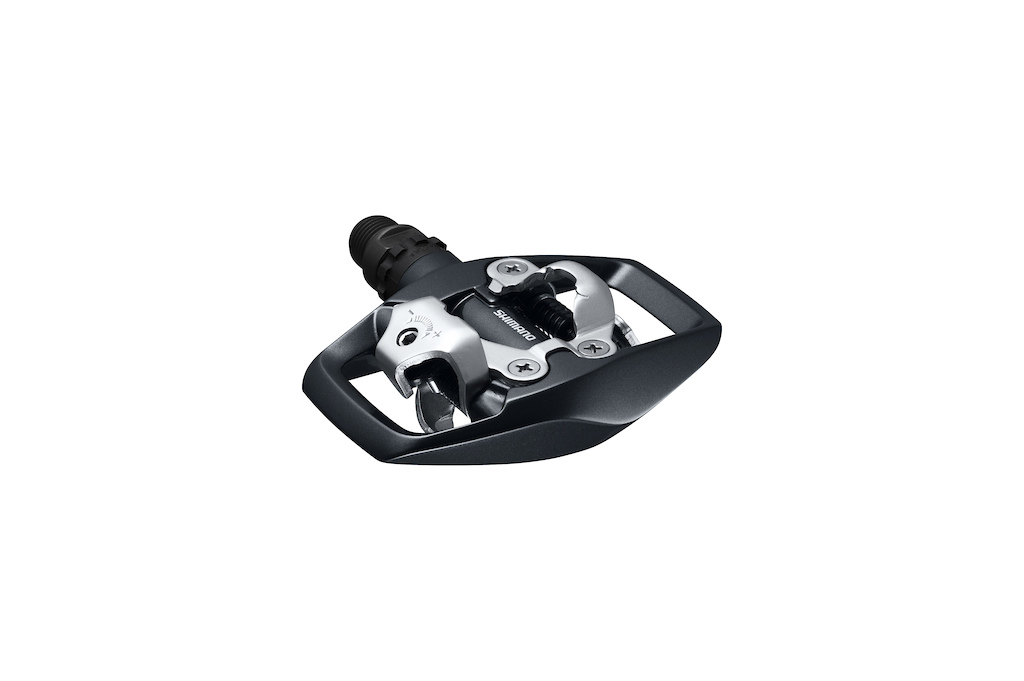 Boost Wheelsets
Wheels have gradually become a staple product for Shimano and, while wide rims are still on the horizon, to keep in step, their wheel range is now available in Boost-width as well as standard-width axles. Two new 29" and 27.5" Deore XT wheelsets have wider axle options – a 110x15mm e-thru front- and a 148x12mm rear-axle spacing. Shimano says that the new wheelsets increase stiffness. Also new are rear thru axle hubs (AX-MT700 and AX-MT500) with smaller housings and lighter weights that feature greater clearance for frames and brake calipers.