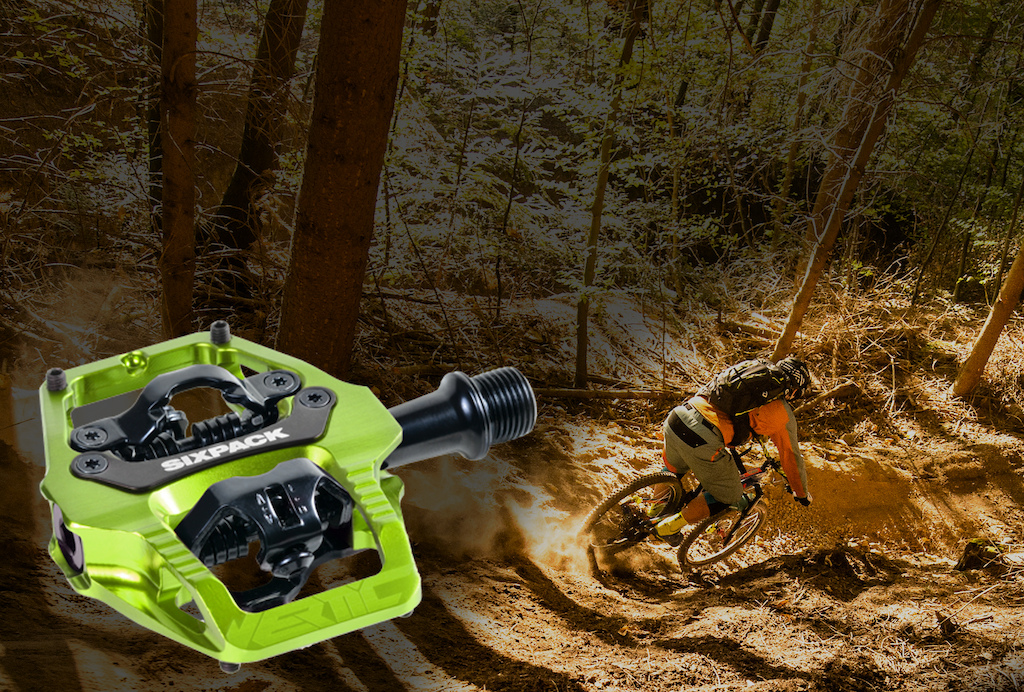 With our brand-new Vertic Trail, Sixpack presents its first clipless pedal: a great deal of time was put into its development, optimizing the strengths and eliminating the weaknesses of existing systems. Alongside our own expertise, they placed great value on feedback from team riders, such as Marcus Klausmann. The goal here was clear: Sixpack wanted to build a high-end clipless pedal at an affordable price. According to German downhill legend Marcus Klausmann, we more than achieved this!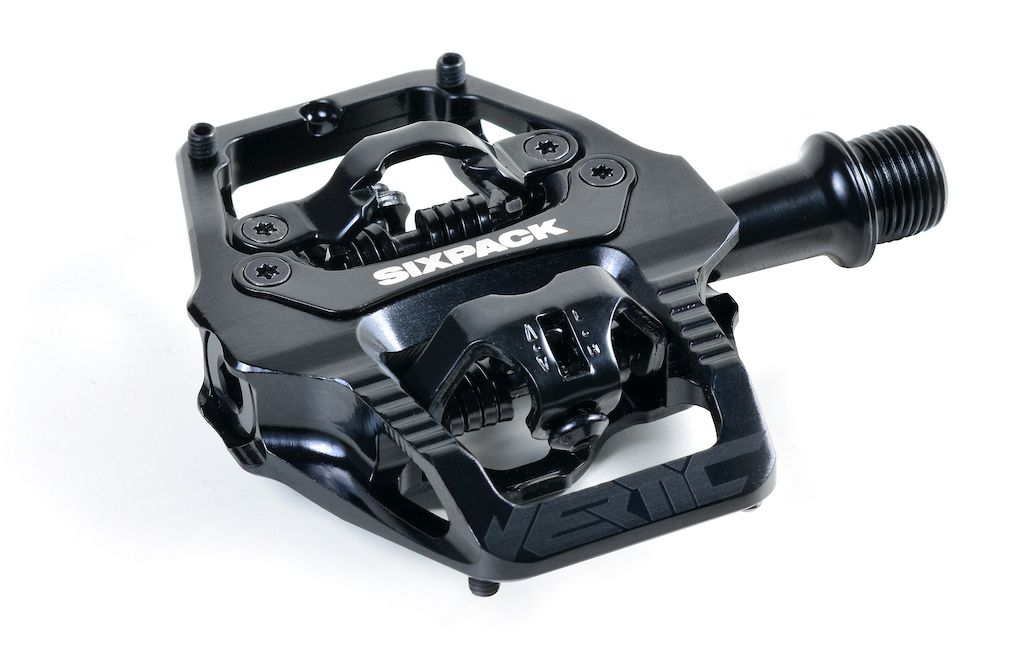 Pedals are an important point of contact between the biker and the bike, so you do not want to make any compromises there. Sixpack is known for high-quality flat pedals, but the clipless pedal rider's large fan base will now also be attended to with high-end pedals from Sixpack. And Sixpack scores points immediately here as well with a sophisticated design:
– An open pedal body for excellent self-cleaning
– A fixed stand with two pins on the front side
– Flattened design for easy engaging
– One of the lightest trail clipless pedals thanks to the weight-optimized design (354 g)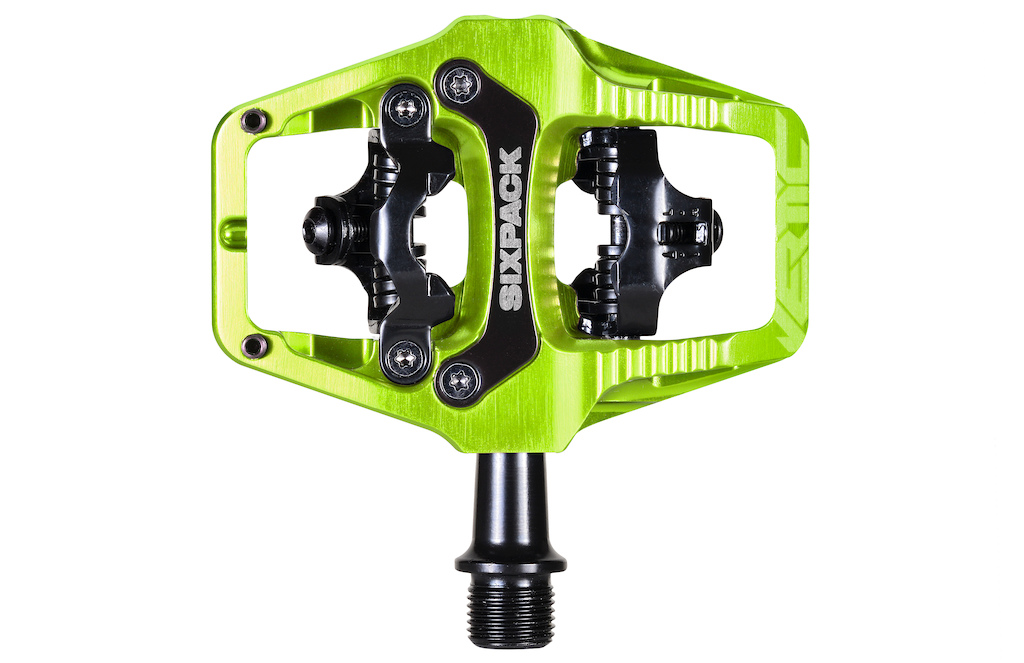 The Vertic Trail pedal was designed for trail, all-mountain, and enduro use. It has a very defined freedom of movement of 8° (+/- 4° from the neutral position) and a large contact surface for perfect control. The release force can be easily adjusted thanks to a scale. The binding mechanism is SPD®-compatible and has been tested and optimized for many pedal shoe combinations.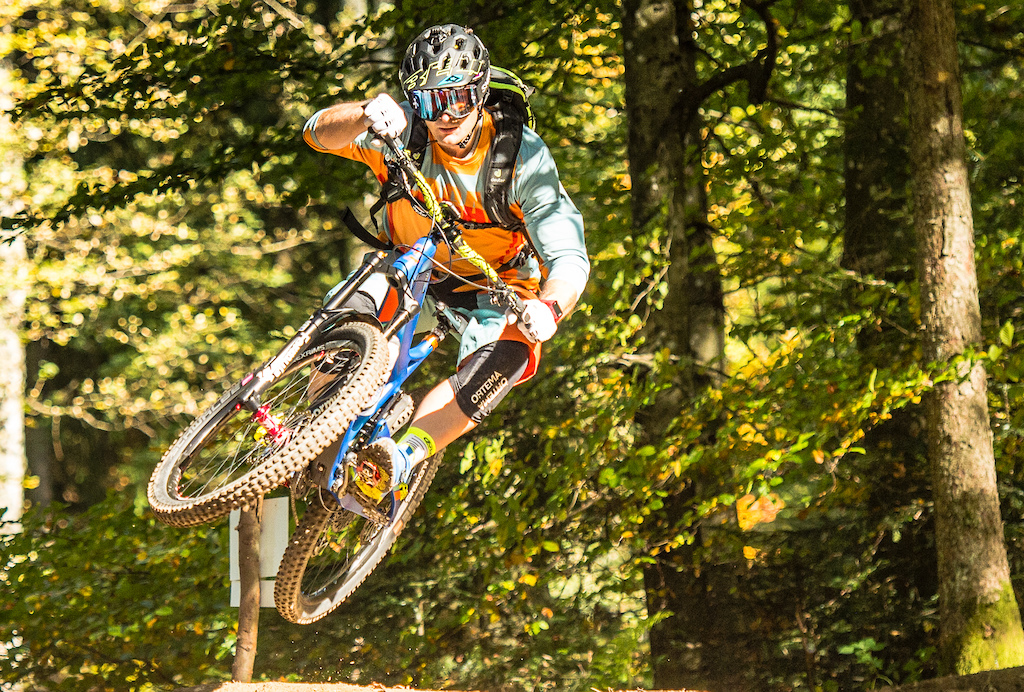 Another special feature of the Vertic Trail pedal is the selectable Q-factor (distance from the center of the pedal to the thread) of 52.5 mm of 58.5 mm. A larger Q-factor provides more space so you don't, for example, rub the beautiful paint on the chainstays and also provides advantages in curves thanks to the wider frame. However, the Q-factor should match your own anatomy to prevent knee pain.
Sixpack can draw on many years of expertise when it comes to the pedal body and bearing. The main goals were durability and reliability, along with a low weight. That is why only high-quality materials and components are used. The pedal body is made from 6061T6 CNC-milled aluminum. Hardened coated CrMo steel is used for the axles and the bearing consists of a sealed industrial bearings and IGUS bushings.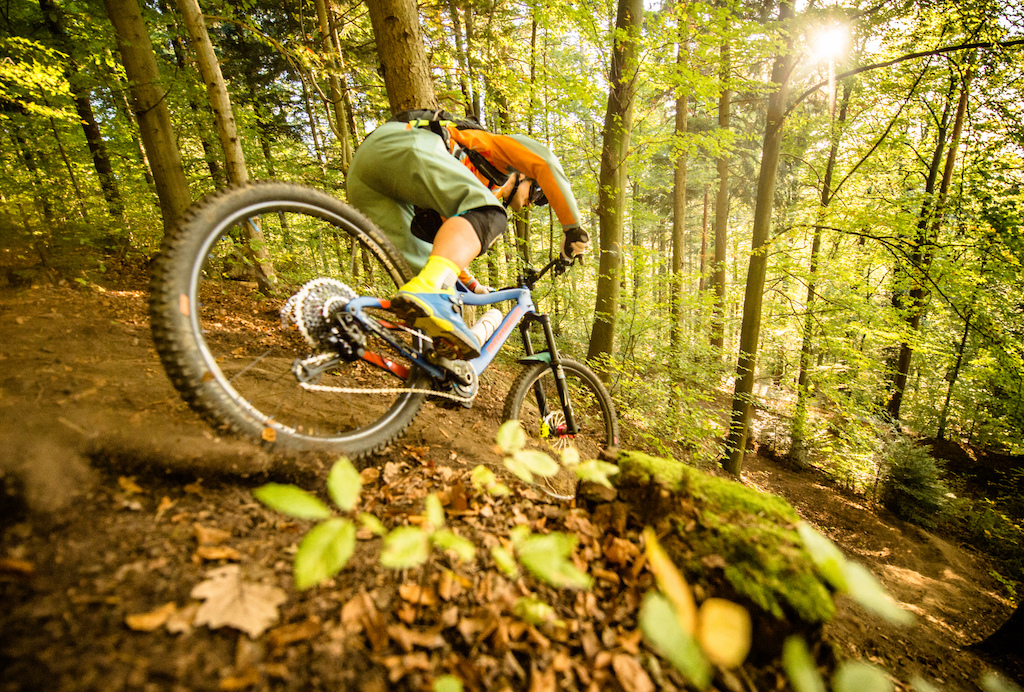 The Vertic Trail clipless pedal is available now in the colors of Stealth Black, Racing Red, Vivid Blue, and Electric Green at specialist retail stores or in the 
Sixpack online shop
.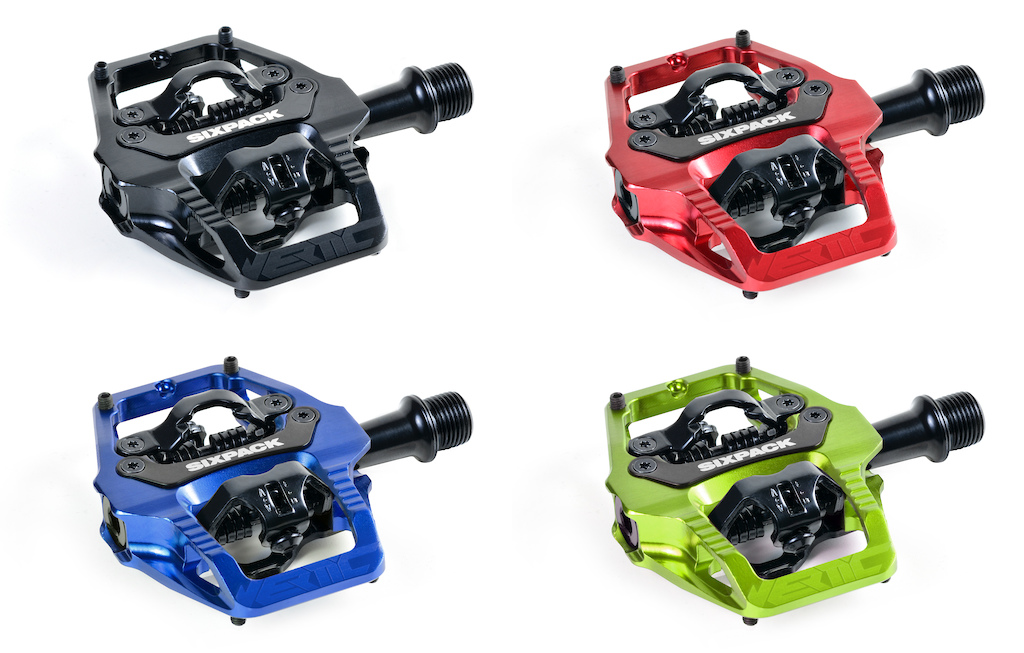 Application: 
Enduro, Trail, All-mountain
Cleats: 
SPD®-compatible
Release angle: 
4°
Release force: 
Adjustable (max./min. scale)
Dimensions: 
94 mm x 68 mm x 16 mm
Q-factor: 
selectable, 52.5 mm or 58.5 mm
Weight: 
354 g (without cleats)
Pedal body: 
CNC milled, 6061T6 aluminum
Bearing: 
Sealed industrial bearings, IGUS bushings
Axle: 
CrMo steel axis (hardened, coated, weight-optimized)
Colors: 
Stealth Black, Racing Red, Vivid Blue, Electric Green
Price: 
EUR 109.50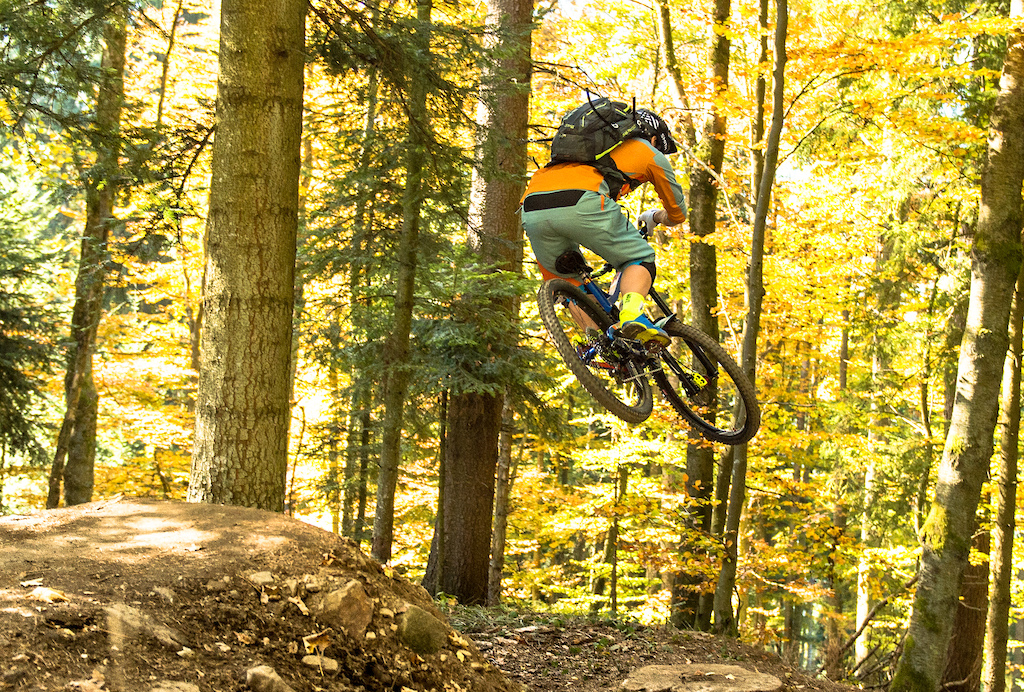 Note: SPD® is a registered trademark of Shimano and is in no way related to Sixpack Racing.