SixSixOne Mini Downhill: Winter Series 2014/15
The SixSixOne Mini Downhill is back! Following the amazing success of previous years, the race series returns to the Forest of Dean this winter. 

Started in 2007, the mini downhill has evolved into a much loved race series giving riders a chance to stay race ready and gain BC points in a relaxed, fun environment during the winter. Aimed at new and experienced riders alike – even attracting the likes of Tracy Moseley and Danny Hart in previous years. Held over one day, riders' get two race runs and a chance to win some great prizes.

2014/15 Dates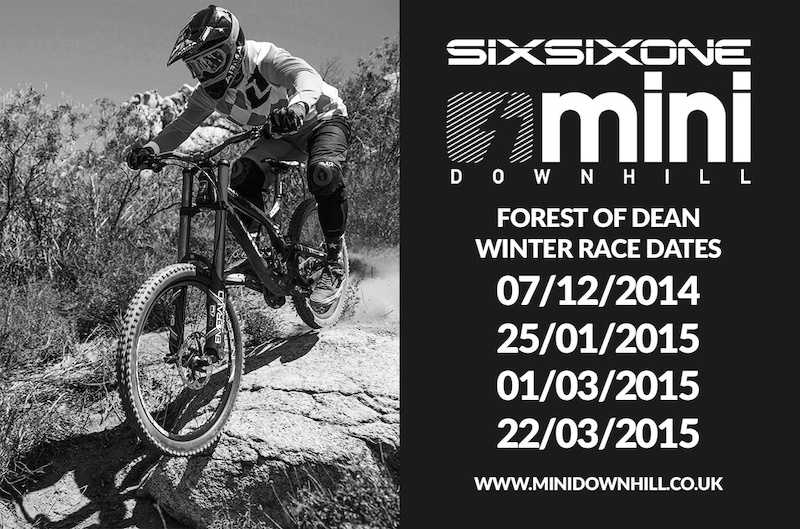 Background

Chris Roberts, race organiser and the brains behind the Mini Downhill said:

"There are loads of people who ride around the area that have never raced, so we have brought a race to their local track, the tracks are fun ride but a real challenge to ride flat out to the limit. The event is open to anyone who wants to try downhill, no need for a race licence, so tell your friends and get your bike ready."

Tracks

Flowy, rooty and rocky is the theme for this winter. The races are run on existing tracks in the FoD such as Ski run, Corkscrew, Sheep Skull and GBU. The tracks are open all year round giving you plenty of time to visit and practice. All the tracks are fun and flowy providing an exciting challenge for everyone. Tracks range from one minute to two and a half minutes on average, you get two chances to race and your best time counts. The race track will normally be announced the Wednesday before and will remain open on the Saturday before taping for those who wish to visit and practice. 

Registration and Fees

You can collect your number board on Saturday afternoon to save time on Sunday morning. Please bring a £5 note for your deposit for a number board (This will be refunded on return of your number board after the race) You can collect your number board on:

Saturday 4.00pm to 5.00pm (from cafe) or Sunday 8.15am to 10.00am from the registration tent. 

You must sign on and collect your number board before 10am on Sunday. Full face helmets must be worn and fastened for practice and racing. The race is £30 online and £35 on the day (if spaces remain available) £20 for rippers and £25 on the day. Race licenses are not required for entry.
Categories

Rippers: Age 10 – 12
Juvenile: 13 – 14 
Youth: 15 – 16
Junior: 17 – 18
Senior: 19 – 29
Master: 30 – 39
Veteran: 40+
Pro-am: Male 
Hardtail 
Female: 13 – 29
Female: 30+

We had a record number of 28 girls for the 2013/14 winter series, and we want to try and beat that record in 2014/15! The series is very laid back and everyone is friendly and encouraging so we urge you to come and give it a go.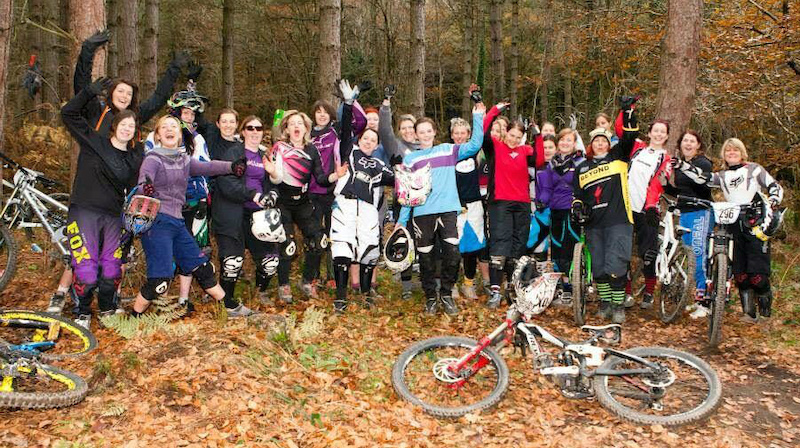 Prizes

SixSixOne products and trophies will be given to the top three in each age category. The winner of each category also wins a free uplift day from Flyup Downhill.

Times

Practice 9.00am – 10.45am
Race Starts (2 x runs weather and light permitting) 11.00am – 3.30pm
Prize Presentations 4.00pm

Location – Facilities:

Café, Hot Showers and bike wash are located at Pedalabikeaway Cycle Centre, Cannop Valley, Nr. Coleford, Gloucestershire. GL16 7EH

Find out More

www.minidownhill.com or www.nakedracing.com

Social Media & Contact

Facebook
Twitter
Chris Roberts – Naked Racing
Twitter
Email: [email protected]