"When we launched Stages Cycling in 2012, we brought this goal of being the 'power meter for every rider', including mountain bikers. We see supporting events like the Trans BC as supporting this founding goal," said Matt Pacocha, Stages Cycling's marketing manager. "Enduro is a great highlight of how Stages can help racers perform better on both fronts, from helping them pace and conserve on the climbs, to training their power output for sprints during the special stages."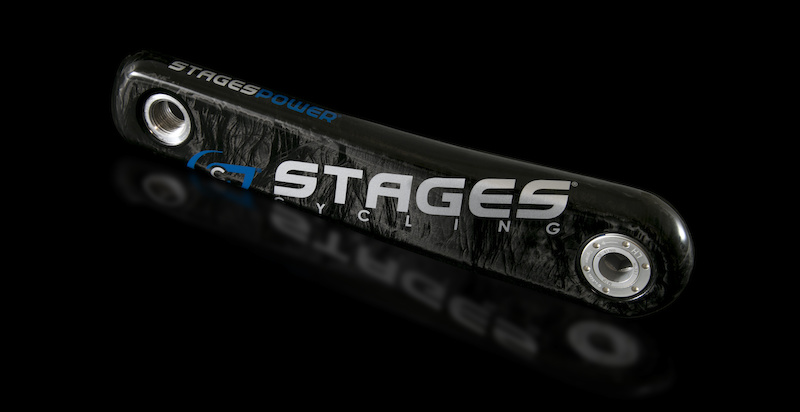 Photo Credit // Stages Cycling
The Trans BC powered by Stages Cycling will showcase the best singletrack of loam, forest, roots, and alpine in British Columbia over the course of six days and approximately 30 timed special stages. This sold out event indicates the rise in popularity of enduro racing, and specifically this format of racing "blind" in the backcountry.
"Riders from around the world are gravitating towards this style of riding and racing, as it's a way to explore the world and new trails with everything organized for them. All they have to do is book their plane ticket. Most don't even treat it as a race but merely to challenge themselves, explore outside their comfort zone, and beat their mates," said Megan Rose, founder and race director of the Trans BC.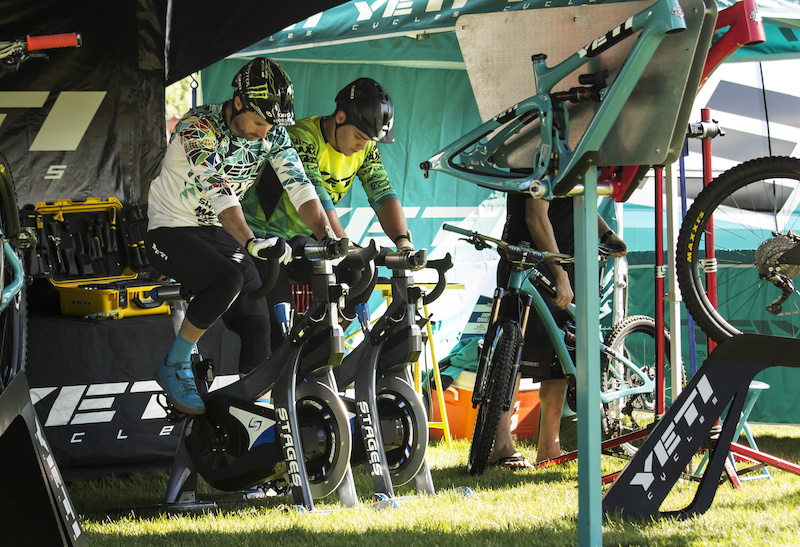 Photo Credit // Stages Cycling
Stages Cycling's commitment to the enduro discipline of racing has spawned over the past few years by working with pro riders and teams who understand how training power could make their performance better, as well as supporting the TrailAddiction's Enduro2 race in France last year.
"Some of our most passionate 'Stages" rides have been mountain bike pros who have never had a good power solution for their mountain bikes before Stages Power— riders like Tracy Moseley and Jared Graves. They get it, they want it, now it's more about letting more mountain bike racers, from XC to DH, know how it can help them too," Pacocha said.
Photo Credit // Matt Delorme/Trek Bicycles
For participants who like to train and race with power, be on the watch for friendly "power" competitions within the Trans BC race where you can test your mettle against some of the top pros.
Volunteer positions are still available for the event, July 4-9, 2016. All meals, transportation and accommodations will be provided. Depending on your role, most volunteers will be out on course and race some of the event. For more information, contact [email protected] or visit www.transbcenduro.com. You can also find Trans BC on Facebook for the latest details.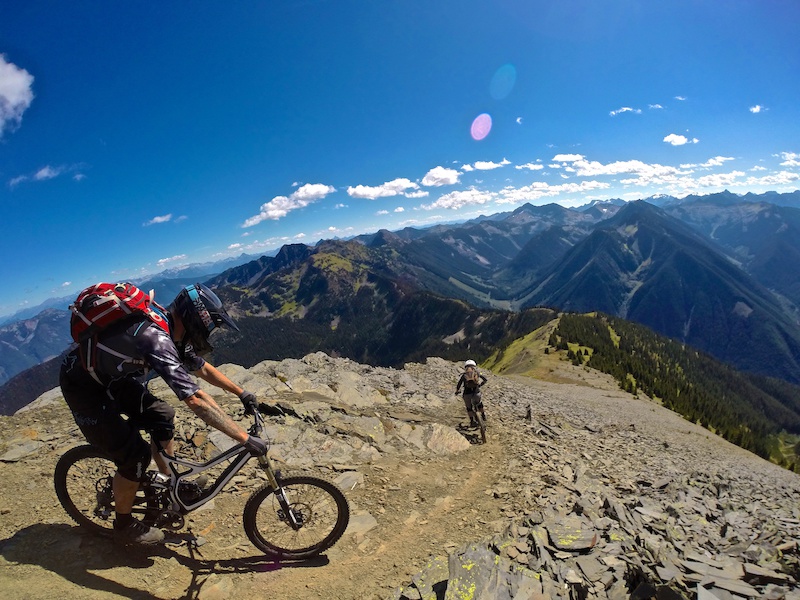 Photo Credit // BC Enduro Series
ABOUT MEGAN ROSE — Megan has been riding and racing bikes all over the world for 13 years and organizing bike events for the past six years. She splits her time between British Columbia, Canada and New Zealand, running the BC Enduro Series and the new Trans BC for 2016, and running the Trans NZ race. Over the past two years Megan has personally races in over 24 enduro races, timed over 58 days worth of enduro races, and personally organized 22 enduro races. Megan and her team look forward to bringing you the best of the best from all of these perspectives.
ABOUT STAGES CYCLING — Stages Cycling LLC, based in Boulder, CO, launched the Stages Power meter at Interbike in September 2012. The new Stages Power meter immediately made waves for the power measurement category in all disciplines of cycling, including enduro, where the sport's top pros collect and trust its data for training and racing. Since the brand has expanded into the commercial and home fitness category with the SC3 commercial indoor cycling bike, with groundbreaking features including: CarbonGlyde featuring Gates CarbonDrive, SprintShift, FitLoc, RoadBar and, of course, the Stages Power meter. More information at stagescycling.com

---
MENTIONS: @bcenduroseries