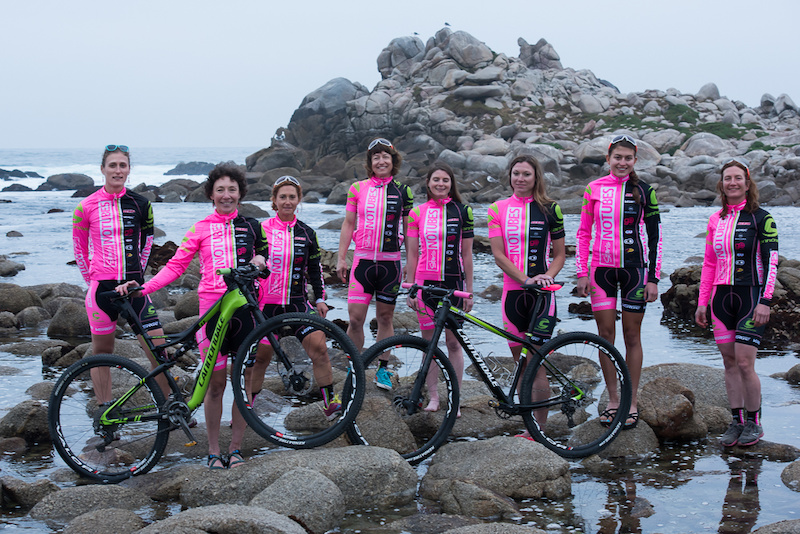 The Stan's NoTubes Elite Women's Team roster will stay largely the same for 2016. Credit: Dave Kozlowski.
The Stan's NoTubes Elite Women's Team announced its roster for 2016, with six returning riders and one new signing. The team is heading into its sixth year and will continue to focus on cross country and endurance mountain bike racing.
"We are the largest domestic pro women's mountain bike team, and Stan's NoTubes' continued commitment to women's racing helps our team succeed year after year," said Jennifer Smith, one of the team's two co-managers. "For 2016, we will continue our mission to inspire more women to ride and race bikes."
"There isn't another team like ours, and we are very proud of what we are doing," said the team's other co-manager Sarah Kaufmann. "We are grateful for the continued support of Stan's NoTubes and all our sponsors. We get to use the best products available."
Stan's NoTubes Sponsorship Manager and Creative Director Chris Currie said, "Stan's has always taken the lead role in supporting women's cycling, and the Elite Women's Team has built on that support to create a brand that's recognized across the cycling industry."
Skarda joins the team
New signing Alexis Skarda joins six returning riders: Vicki Barclay, Nina Baum, Mical Dyck, Emily Shields, Smith and Kaufmann. Skarda is a cross country specialist who also coaches a high school mountain bike team and works as a substitute teacher.
The Grand Junction, Colorado resident finished seventh and eighth, respectively, in the short track and cross country mountain bike national championships in 2015. She also placed fourth in the Missoula Pro XCT and sixth and 12th at the Colorado Springs short track and cross country rounds of the US Cup.
"Alexis has some amazing results, and we think we can provide her the platform she needs to continue to improve," said Smith. "Her personality and involvement in her local cycling community are a great fit for our team."
Skarda joins a squad that logged some stellar results from the 2015 season. Barclay led the team to victory in the 2015 Trans-Sylvania Epic Mountain Bike Stage Race, where Dyck was also third. Baum finished third with partner Isabella Lacerda at the Brazil Ride stage race while Kaufmann and partner Alex Hawkins won the BC Bike Race. Development rider Shields claimed a bronze medal at the Under 23 Cross Country Mountain Bike National Championships, and Smith claimed the Karapoti Classic victory in New Zealand the Fat Tire 40 title in Crested Butte. Finally, Barclay also scored an impressive third overall at her first BC Bike Race.
Gibson hired as equipment liaison
Original team founder and former racer Shannon Gibson re-joined the NoTubes Elite Women's Team, this time as Equipment Liaison. Clearly looking forward to the roll, Gibson said, "I'm excited to be hands-on support for our riders. As our sponsors roll out their latest and greatest, we get to show it off to the world."
Baum strengthens partnership with Cannondale
2016 marks the fifth year that the NoTubes Elite Women's Team will be partnered with Cannondale in a relationship that continues to grow. In August 2015, Baum accepted a position as Cannondale's Women's Global Product Manager and moved to the east coast, where she continues to race in the team's colors. "I am psyched to explore the local east coast racing scene while relishing the opportunity to work every day to get more women on bikes!" said Baum.
Cannondale's Sports Marketing Manager Lauren Celli said, "Cannondale is pumped to continue as the technical sponsor for the Stan's Notubes Elite Women's Team. Cannondale relies heavily on this team for proof of product performance and product feedback for its women's specific product line-up. We can't wait to see them out there racing on our bikes and showing fellow women the fun of mountain bike racing."
The NoTubes Elite Women's Team riders will host clinics with riders' respective local Cannondale dealers to encourage more women on bikes. The clinics will include group rides and discussions about training, skills, nutrition, race tactics and equipment choice/maintenance. Stay tuned for further details.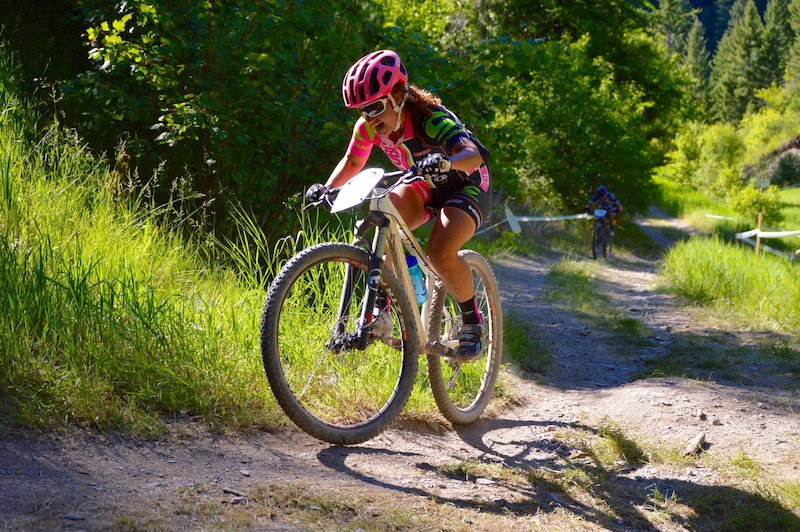 Racing starts in January
The NoTubes Elite Women's Team will make its debut at the Fat Bike World Championships in Crested Butte, Colorado, where Smith and Skarda will line up. It will also be represented at 24 Hours in the Old Pueblo, where Kaufmann will race on a team with three junior women.
Look for the team at other major events, too: Sea Otter Classic, Whiskey Off-Road, Trans-Sylvania Epic, Grand Junction Off-Road, Carson City Off-Road, US Cross Country and Marathon Mountain Bike Nationals, GoPro Games; Beti Bike Bash, Park City Point 2 Point, Vietnam Victory Challenge, and US Cup and Pro XCT events.
The women will race Cannondale Scalpels and F-SI's, including the new women's specific 27.5 F-SI.
All 2015 sponsors of the team have committed to continuing with the team; including Stan's NoTubes, Cannondale, Kenda, Griggs Orthopedics, Magura, GU Energy Labs, elete Electrolytes, Bonk Breaker, fi:zi'k, Verge Sport, Northwave, POC, ESI Grips, Crankbrothers, Bar Mitts, ZOIC and DeFeet.
The team is excited to welcome two new sponsors: BikeFlights.com to aid with bike travel and Altra shoes for off-the-bike footwear.
Additional sponsorship opportunities are available. Please direct inquiries to Sarah Kaufmann at [email protected]
2016 Stan's NoTubes Elite Women's Team Roster
Vicki Barclay, State College, PA
Nina Baum, Redding, CT
Mical Dyck, Victoria, BC, Canada
Sarah Kaufmann, Salt Lake City, UT
Emily Shields, Advance, NC
Alexis Skarda, Grand Junction, CO
For more information, visit www.NoTubes.com.
---
MENTIONS: @Cannondale