Steele Industries was founded in 2011 by Harry Steele with the help and support from like minded riders in the UK. We participate and compete in a range of disciplines, from dirt jumping to downhill racing which helps us understand and push our prototypes and potential new products to breaking point to ensure the quality and durability of the components we sell.
After a year of developing a new pedal design we are finally able to release the PO30 platform pedal.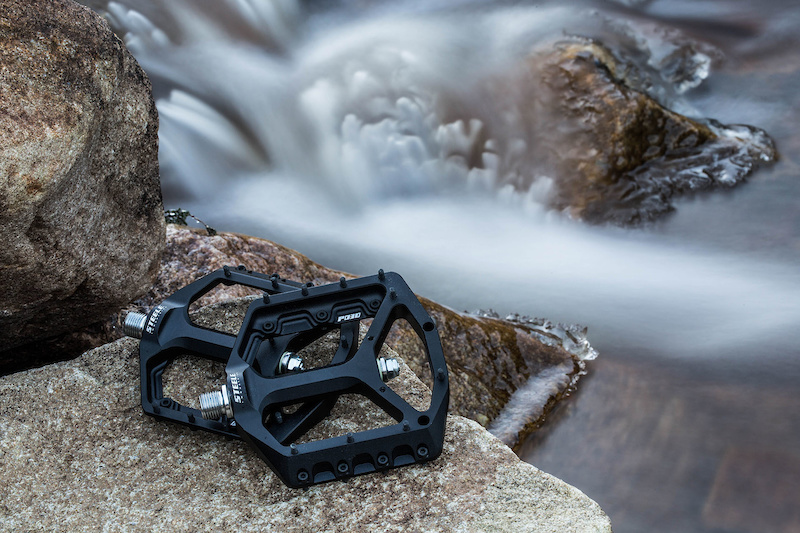 Our design offers a robust body and axle turning on a large 61802 2RS sealed bearing and IGUS bushing. The body has a 2mm concave that cradles your foot and sinks the 11 pins into your sole for superior traction that does not hinder you from being able to make micro adjustments to your foot position during a ride.
The PO30 makes use of a large platform, with it measuring out at 110 x 107mm. Total weight for the pair is 405 grams.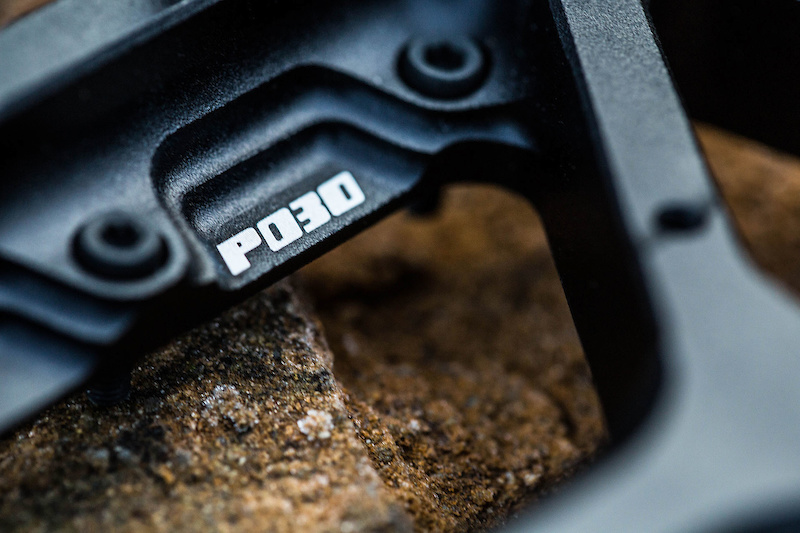 Each rider has a personal preference when it comes to the amount of grip their pedals offer which is why the PO30 is supplied with two sets of pins, extra long and standard size with the option to add grub screw pins to the centre of the pedal body for maximum traction.
Specs:
• Extruded and machined from Steele Industries molds and 6061 T6 aluminium
• 110mm x 107mm footprint
• Concave 2mm deep pedal profile per side
• 13mm thin at the centre
• Symmetrical pedal profile for added foot support and stability
• 11 extra long pins per side
• Includes extra set of standard size pins
• Large 61802 2RS sealed bearing and IGUS bushing internals
• Heat treated Cr-Mo Spindle that is compatible with 8mm allen key
• Available in black anodised finish
• 405 grams
• Lifetime Warranty
• MSRP of £59.99
Arriving April 2017 – Pre-orders available via our website with 40% off the list price.
---
MENTIONS: @Steele-Industries