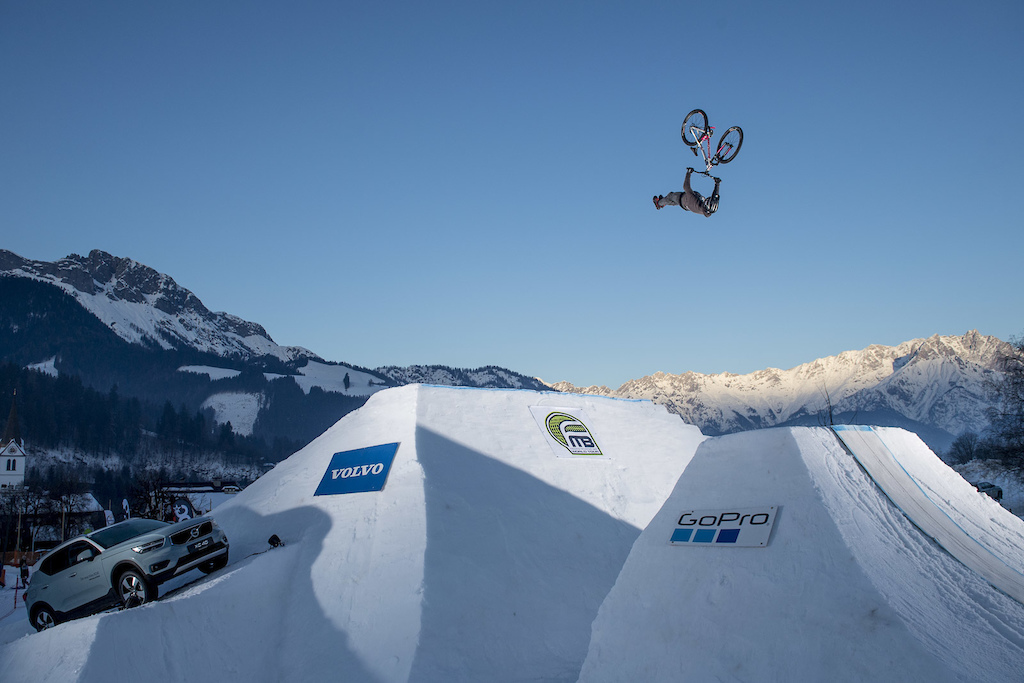 PRESS RELEASE: Saalfelden Leogang
Saalfelden Leogang, Austria, January 26, 2018 – Once again the FMB World Tour season started in front of the backdrop of Leogang's 'Steinberge'. Now in its 13th year, White Style once again attracted a field of 20 elite slopestyle riders from 6 nations. For the first time in White Style history, the 16 athletes who made it through qualification had to battle each other in a head-to-head elimination format, with the loser of each match-up being knocked out of the contest.
During training, the 20 invited riders already showed that the level of riding continues to rise with each edition. As a result, the crowd at the Schantailift was already treated to several Double-Flips and 720s during qualification. One of the early highlights was an unbelievably clean Backflip-Superman-Seatgrab by Spanish young gun Marcel Durbau.
Training and qualification were held in perfect bluebird conditions. As the sun set and the lights turned on, the elimination rounds started with the Round of 16. Unfortunately, a developing bank of fog led to decreasing visibility for the riders, and as a result, the contest was eventually cancelled after the quarterfinals without a fair ranking.